shaso - Thanks! Indeed I do. Well, we get those installed in a basic configuration, then we get another set and let the meks loose on that set.

TaWaaagh - Cheers! It's all about chains, cables and broken girders for adding a bit of 'life' to something
Gits - Thanks man, as above - final details add a lot to pieces like this.
Selvaggio - Glad we're all digging the chains here

ldd - Well, thank you kind sir. Freakangels and Hellboy are the only series there - Captain Swift was a mini-series - I picked up the tpb. Freakangels is excellent stuff - but then again it is Warren Ellis
vik - bugger, forgot them this time - don't worry, I'll get some mini's up with
da
comix soon.
Confusing terrain is fun I think
Probably suits inquisimunda better these days, not sure how current rules run. Back in the day we were all for multi-level boards, or boards that were swamps with walkways etc.
PDH - I know *sigh*
Bbm - Welcome back. It is
TR - It'll keep crying out for a while longer

CK - Thanks man! Does paint on buildings count? Cool
It doesn't seem the same to me. Except for it never quite getting finished bit..that's still the same.
Llamahead - Cheers guy!
Added a door and started on plating to the building that has a walkway roof.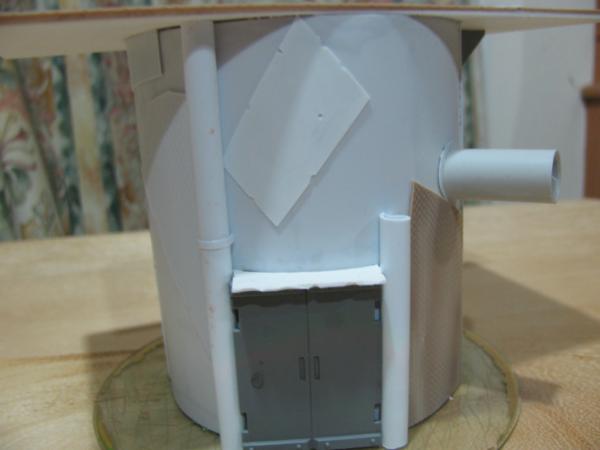 The door-post pipe will allow some bits to be added, as will the pipe on the wall.
So been tinkering a bit with the 'bridge'. Think I might forgoe the chain-suspended lower level. It's a cool idea, and I do want to do it, just not sure about whether I want it here. I'd want the lower level extending past the sides of the other layers, so it could connect up with other pieces. But that would limit the other levels to being used lengthways only as connectors, I'd rather be able to use it in a variety of ways. (I know, I know...I won't actually be
using
it at all...but if we go too far down that road we end up asking why I'm building an army at all
).
I'll leave it off for now, but I'l look at it again later, as it would look cool on a multi-level piece I think.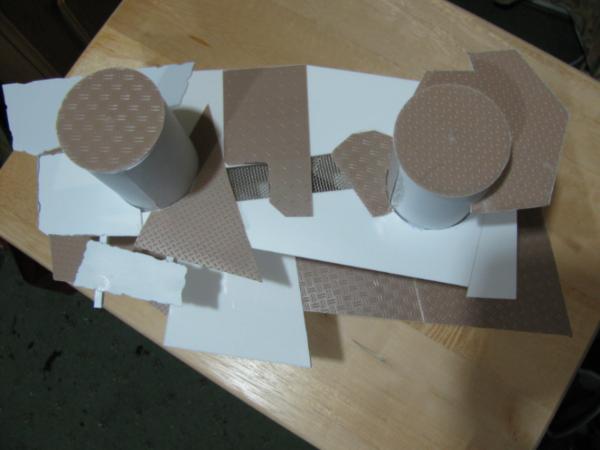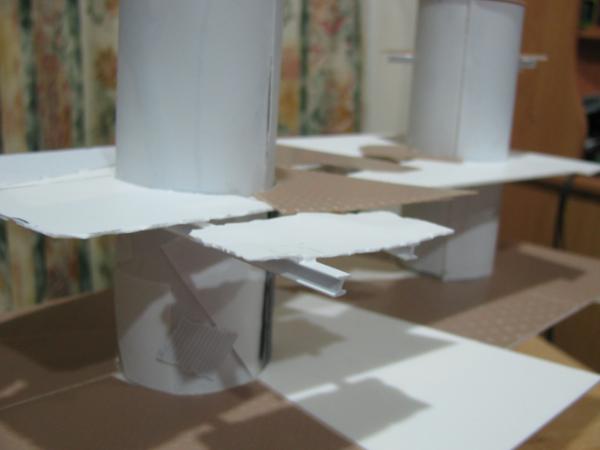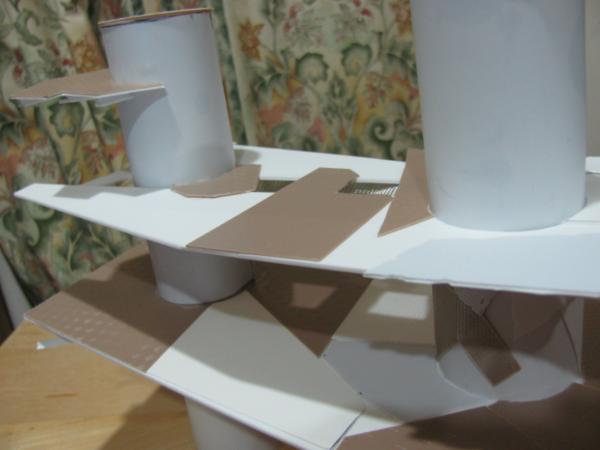 Couple of nasty glue blobs there - good job it's a rusty old piece of orky scavenging hey? Those top pieces have magnets in them for adding a further walkway/crow's nest - I'll probably add another connector rod piece to stabilise anything other than a walkway.
That outlet pipe back on the roof-walk building - that just happens to be the same height as the pipe back on the first outpost piece.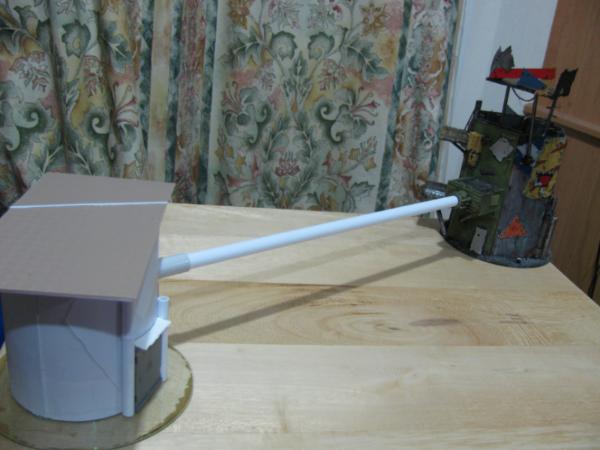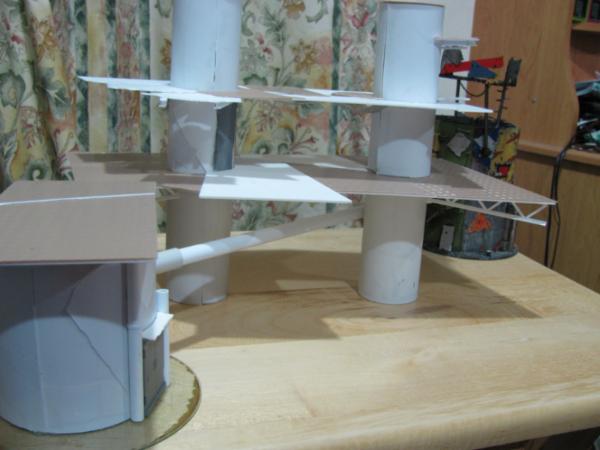 That's a sure-fire chance at some interesting walkway shenanigans

Right off to blast a few raiders out in the desert - just started in on New Vegas
Edited for neil sneaking in and passing compliments whilst my back was turned
Cheers mate, good to see you. Shame about the green plastic cutting mat flooring hmm? I'll have to paint a big sheet of tread-plate up for photo-taking