Wow, just goes to show how often I update this thread - it is perhaps not as effective as a motivational tool as I thought it would be!
Anyway, some background - I recently had a bit of a purge at the end of last year - I just got too frustrated and dispirited seeing the huge grey plastic mountain awaiting my attention so my plan was to divest myself of pretty much all my
40K
stuff and focus on a couple of key armies that I would be enthused for - namely for Thousand Sons, which still await my attention. Sadly, like the hobby butterfly I am, I got intrigued by Mechanicum and ended up getting ~2500 points of those and 30K stuff, ending up with ~3000 points of that. I took some time to decide what legion to paint and ended up settling for Imperial Fists - and hopefully the Dorn model will arrive at some point as he is part of my list - although Alexis Polux is deputising for the time being.
So my painting criteria are for schemes that are a) easily replicable b) look semi decent and above all c) are quick to achieve. I found a decent Imp Fists yellow tutorial here:
http://jesterpaintingstudio.weebly.com/blog/citadel-shades-and-glazes-and-a-way-to-paint-space-marines-quick
And after a couple of test minis, I ended up with some results that I am happy with. Am I going to win awards? Absolutely not. Does it allow me to potentially get an army on the table some time this decade at my glacial painting rate? Yes, it does. For me, speed is king - if it takes too long to paint, I will quickly get bored, disinterested and then that's another half-finished army languishing. Like many gamers, I love the idea of fully painted armies on a lavish tabletop but reality rarely exceeds the dream and with two kids and two dogs taking up my spare time, quite frankly, what the end result looks like pales in comparison into how long it takes to do it! Anyway, that's the justification out of the way - some pictures:
A contemptor - quite happy with the way this turned out as it was my first use of weathering powders - I used some Humbrol Powders I got hold of - Smoke and Dark Earth:
The weathering powders were surprisingly easy to work with - not show how well they show in the photo but there you go: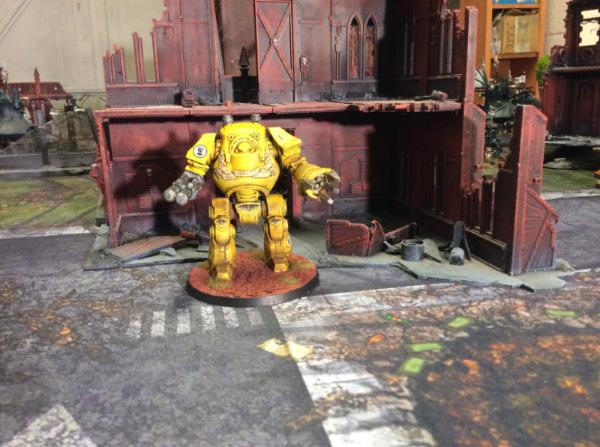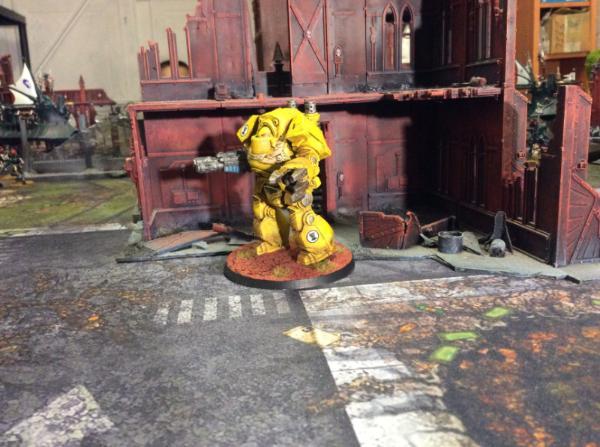 Next up, my special weapons squad - yes, I know all the weapons should match but I like the old school missile launcher. In game, they will all be counts-as plasma guns or something: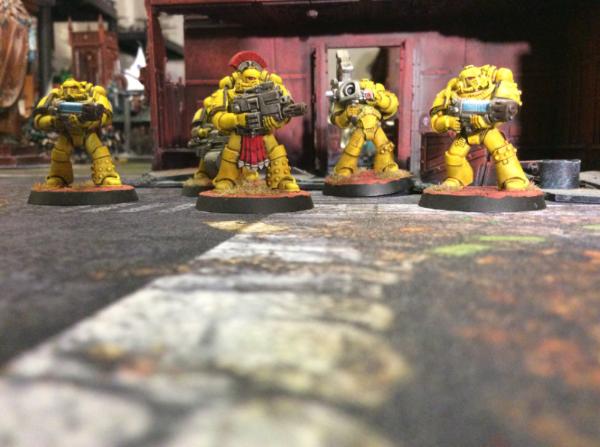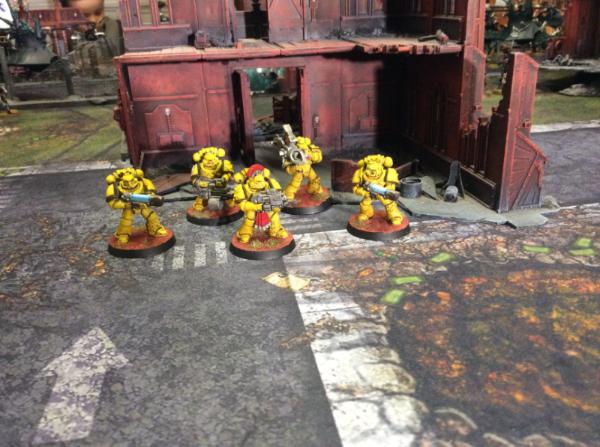 On the work bench - a 'regular' squad + Alexis himself: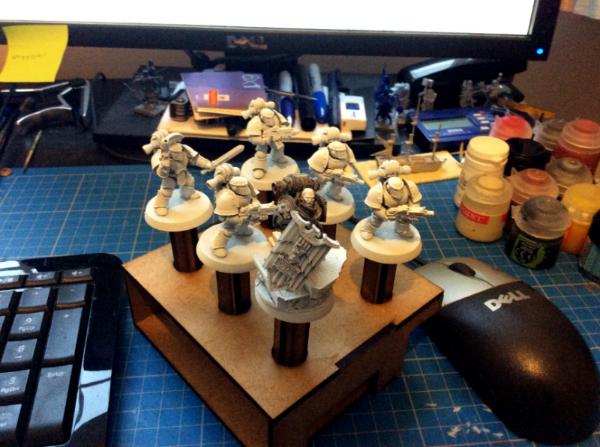 And this is what remains on the shelf of shame as far as the Imperial Fists are concerned: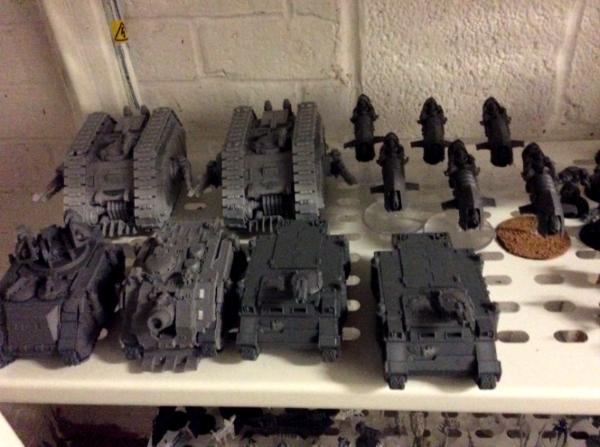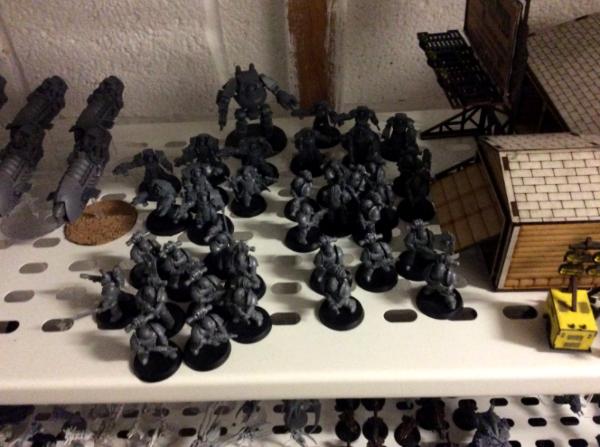 So a fair bit to plough through but I am going to have a good bash at it this year.