So, two updates today.
Firstly, my MegaMat arrived! well, i say mine but really its a joint purchase with my mate Fenry (please feel free to pressure him into blogging). These are made by Frontline Gaming and i have to say, its even better than i thought it would be. normally, we play on an old blanket thrown across a couple of tables. scenery is a couple of buildings (and some hills made of books) but generally...its not very immersive.
well....no longer! behold the war torn cityscape of future Imperial Fists victories! the mat was fantastic - rolled out flat; no wrinkles or anything. seems sturdy (time will tell).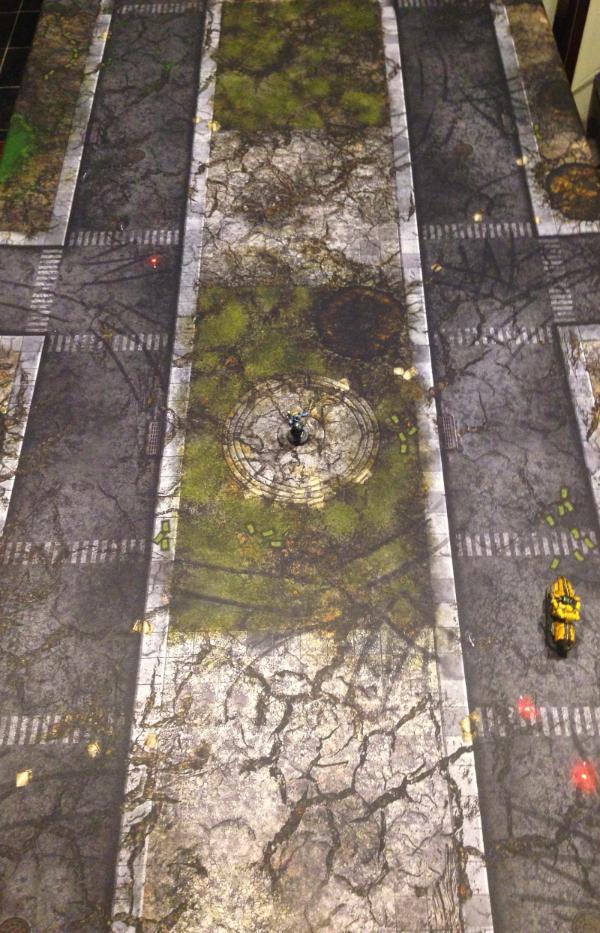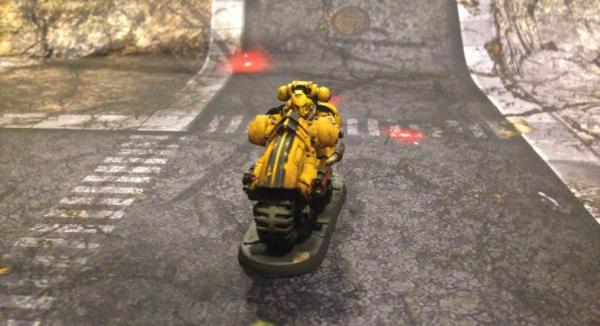 now...to get some busted up buildings and we are on our way
as promised...some progress has been made on the Knight. i decided to go with Hawkshroud as my house - i was reading the background and there is a group of them seconded to the Imperial Fists...they are all ready yellow...i have yellow paint...i am a sucker for punishment.....it was a natural fit. anyways, he is built, primed and the first of many coats begun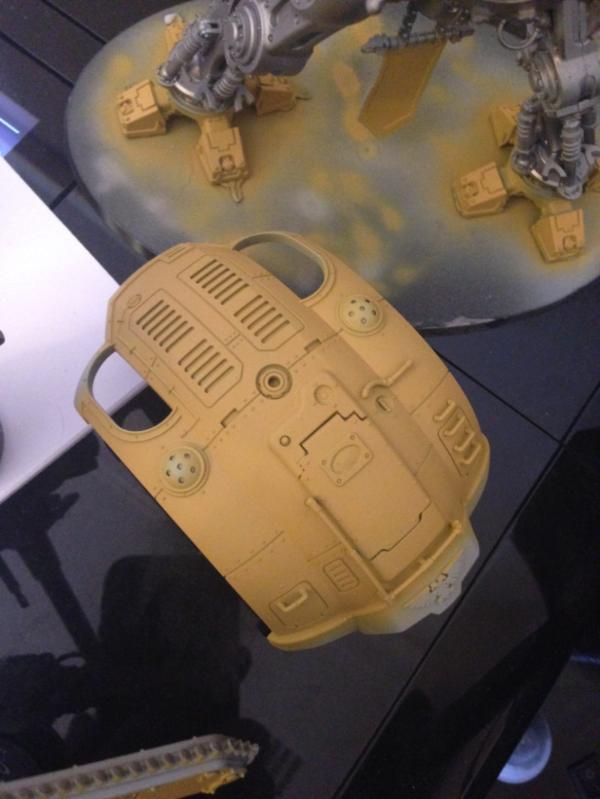 i do want to get the A4 decal sheet but cant seem to order it from
GW
webpage. anyone know what the deal is there? surely they havent stopped making it already?