So as I am trying to figure out how to build my fancy low-tech industrial Ariadna outpost I realize that terrain is freaking expensive. Sure, wargaming is an expensive hobby, and Infinity has some great miniatures that we love to spend money on. But we are still in a recession and there is a reason we are playing the game with the free PDF rulebook. Any penny saved somewhere else lets us buy another great mini! So while I was drooling over the fancy habitat-pods in the infinity range, MAS walkways, and Hirst Art Molds for pipelines I also realize that I could buy a lot of Ariadna for that kind of dough. I remembered one of the guys on the official Infinity forum giving some sage advice one: "Go to the hardware store!"
So today I decided to visit my friendly neighborhood Home Depot to see what I could come up with. I basically just walked up and down the store and grabbed stuff that was cheap and looked like it could be something useful. When all was said and done I was out $25 and came home with three bags.
"Great d-usa, you got fancy plastic bags to use as terrain. Why don't you show us what you actually got

!"
Fine, (rough crowd).....
First on the list was some pipelines!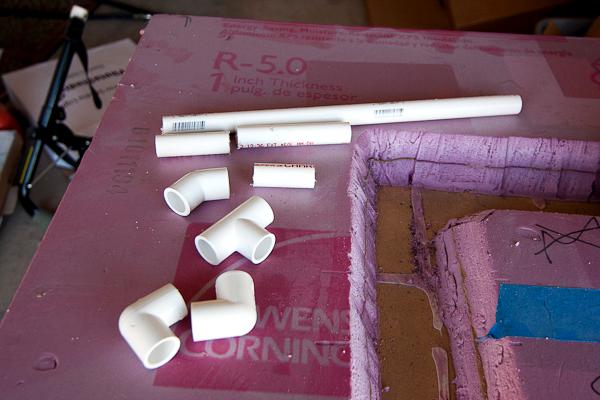 And by pipelines I mean 1/2 inch PVC pipe and fittings. 2 foot of pipe cost $1 and the fittings are anywhere between $0.50 and $1.50. I cut the pipe into smaller sections to see what they would look like running across the table: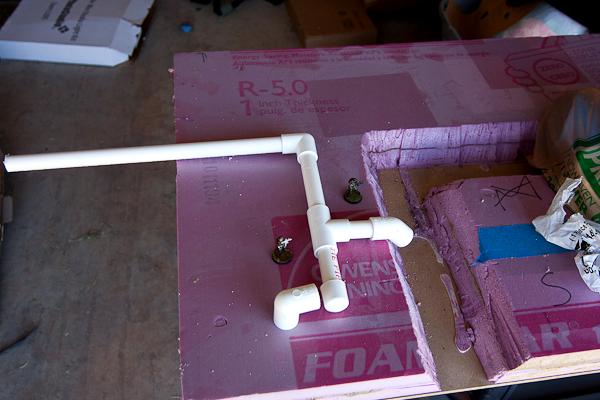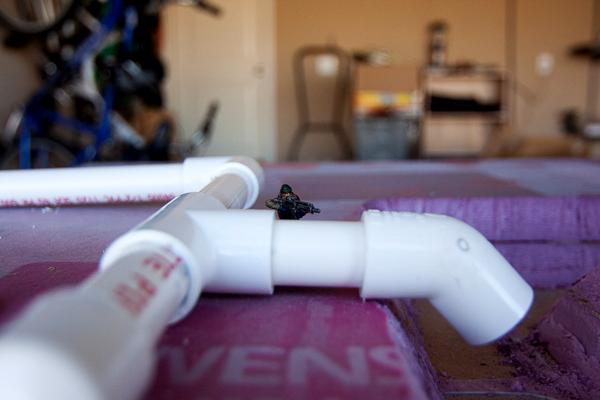 One inch gives lots of cover, and PVC pipes are available in many different diameters (1 or 1.5 inch could block Line of Sight for most things. Lots of options for customizing and if you are going to install it on a foam board like mine you don't have to run it over the whole table. You could use elbow pieces to have it come out of the ground, run along the surface for valves, controls, tank stations, etc before going back into the ground. Not a bad little option for ~$5 right there. Keep in mind that you will have to cut the pipes.
These things are caps for fence posts. They are some of the more "expensive options" here, running $1.50 to $2.50. I kind of see some potential in them, but I'm not sure"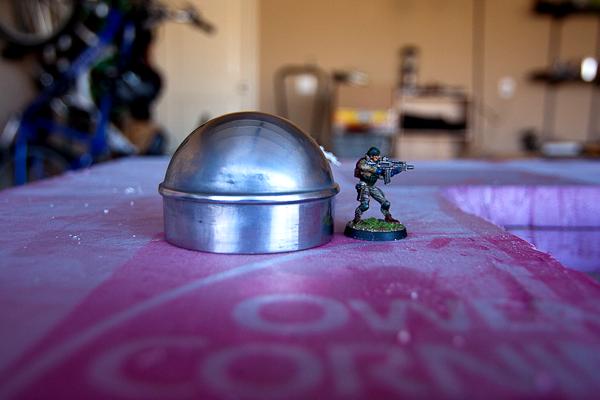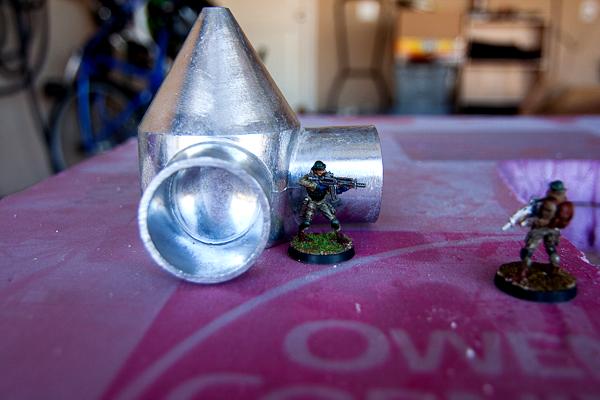 As I was walking through the concrete section I saw these things: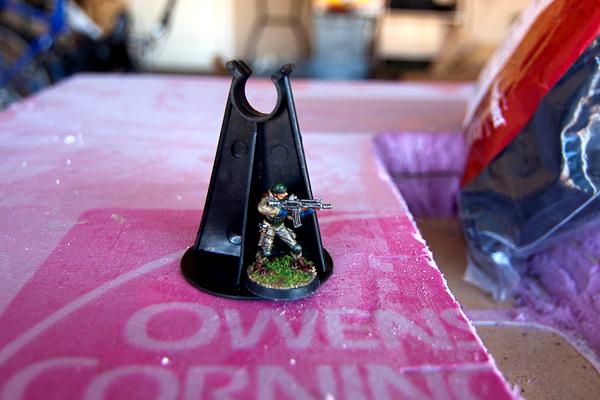 You get 20 (that's right guys, twenty!) of these things for $2.95. At the very least it is a handy bag full of scatter terrain, giving you some of that always needed cover. But what I am really seeing is using these things as a base for an elevated walkway. Sure, that will crank up the price of a final project, so for the sake of "lots of terrain for cheap" I will count them as scatter terrain, but the potential for scratch building is there

.
For another $3 you can get a heli-pad!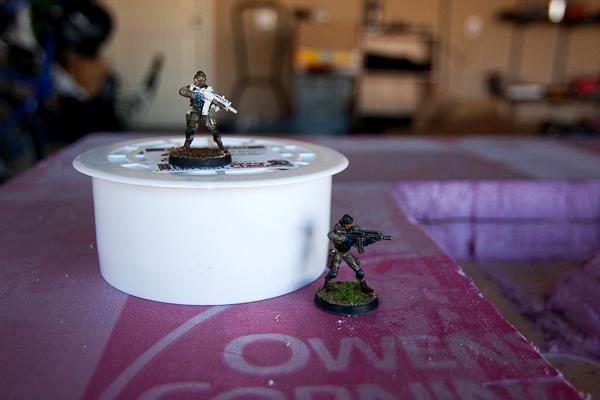 And with these drains you can really get crazy. They had some pretty futuristic things if you are willing to go expensive ($5-$10), but for the sake of cheap I grabbed this little number.
But for me one of the absolute highlights of the trip are these things: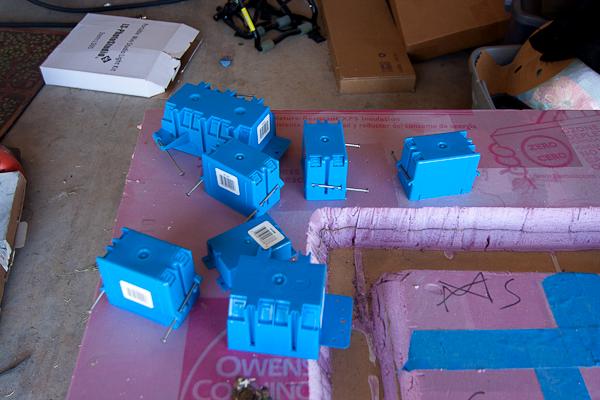 Electrical boxes, lots of them. In many different shapes and sizes. Now don't get me wrong, these can get expensive. But the smallest one in this mix is $0.27 and the most expensive one I picked up was $2.18.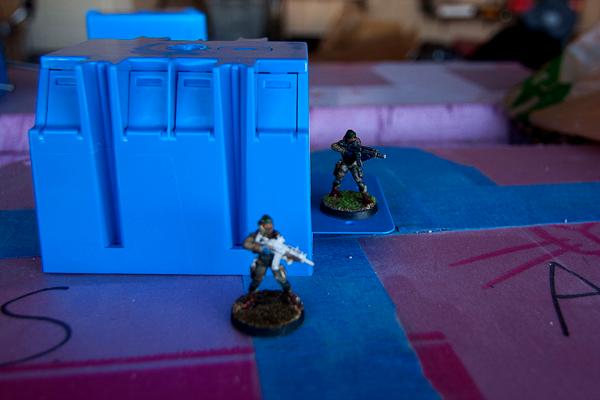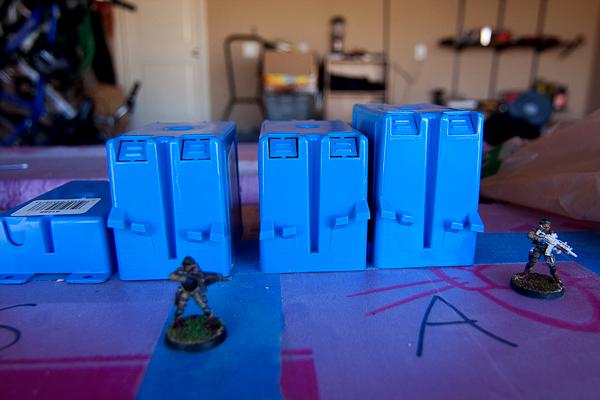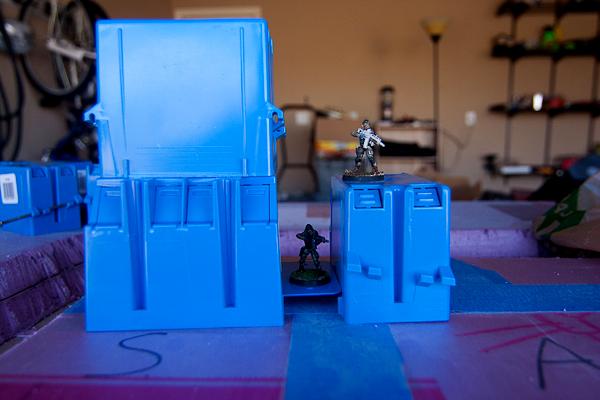 And for $0.50 you can get a metal box: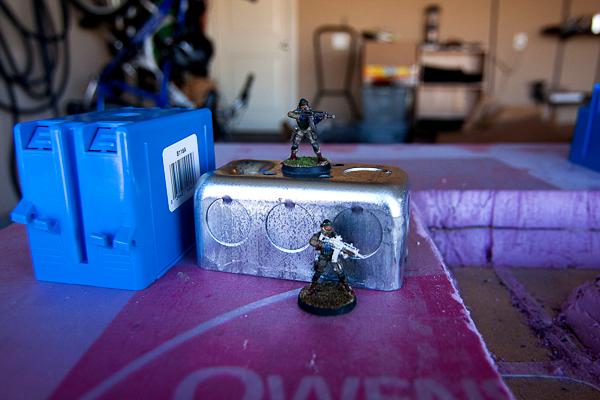 Next up was the lumber section where I came across a small selections of metal thingies that are used to join studs together: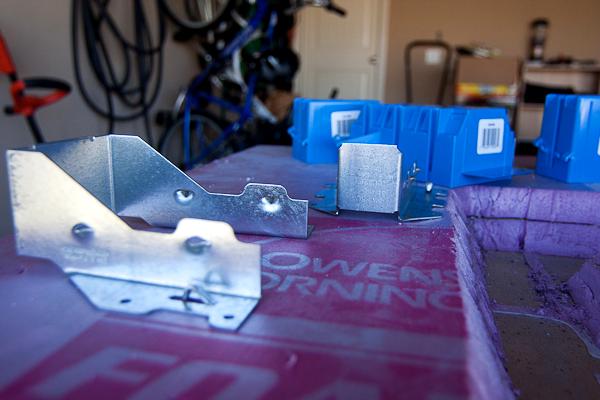 They also come in a ton of different configurations and sizes and I just picked up a few in the $2.00 or less range. They seemed like they could make nice cover options, maybe as defense lines or dugouts. But what really stood out to me was being able to combine them with the electrical boxes: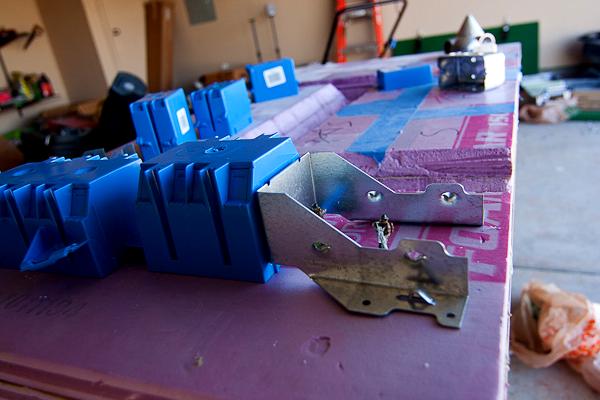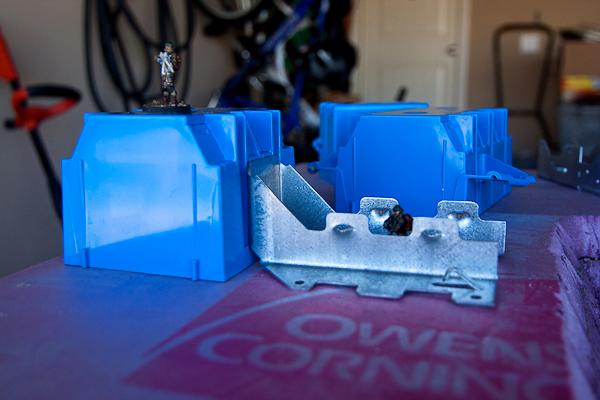 The first one seems like a good way to set up an objective point, it just seems like it is asking for some sort of control panel to be placed on the inside that needs to be hacked.
One thing that I just kind of picked up and didn't really think about much where these things: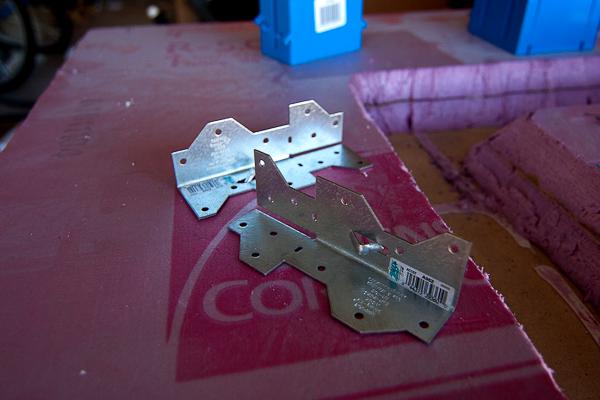 In all honestly I was pretty "meh" about them at the store. But they were $0.76 a piece so I stuck two of them in my cart. And I have to say that once I played with them I saw a lot of potential.
Bridges!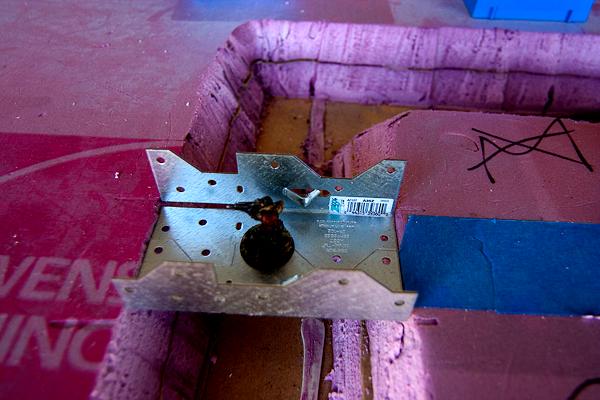 They combine to form a little bridge! And all it takes is a piece of foam board (or plasticard) for a floor instead of the piece itself and you can make a bridge as long and as wide as you want!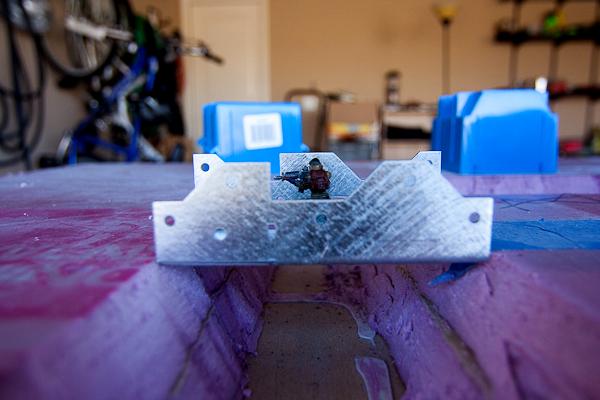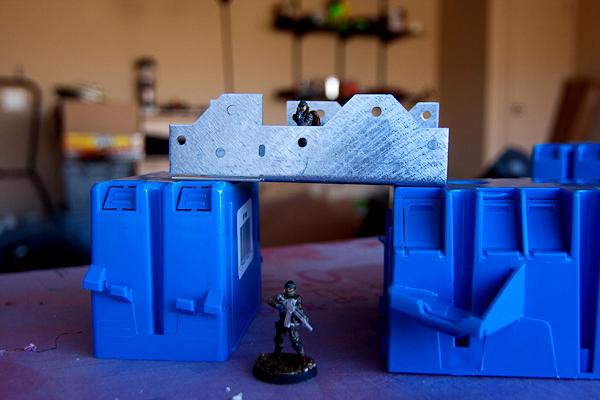 And there is always the trusty old defense line: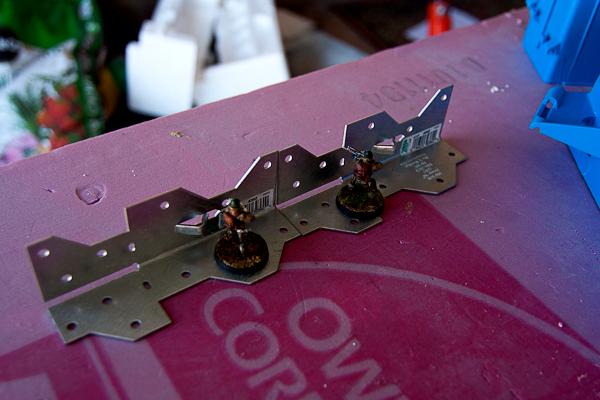 Remember, these are less than $1.00 each, how much does a
GW
defense line set you back?
So after all the individual pictures, what does $25 of Home Depot terrain look like all at once? I only have a 2x4 board set up, but here is an idea of what your board can look like for $50 on a 4x4 board.
Still needs more scatter terrain. But with some paint I think I have the start of something fun.