Hey guys, been a good old while since any update. My local gaming club (red steel preston)has started a army building tournament for
40k
. I have no painted
40k
force, so I thought I must join!
Ive decided to give the new space marine book a go and decided to continue that good old 3rd company ultramarines force i had my eyes on.
Here are a few
wips
so far.
The new squad to join caboose squad. The new tactical kit too, outstanding new kit, combined with the stern guard kit there are just no end of possible kit bashes .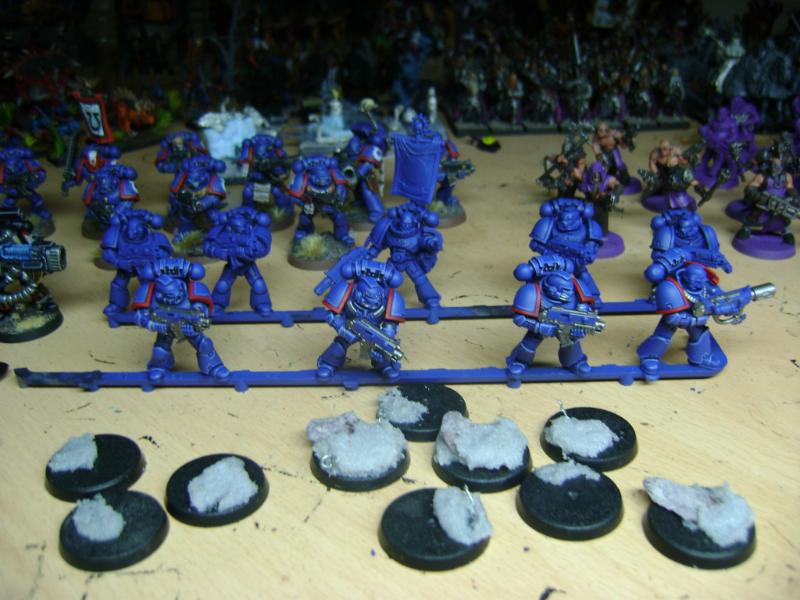 Melta man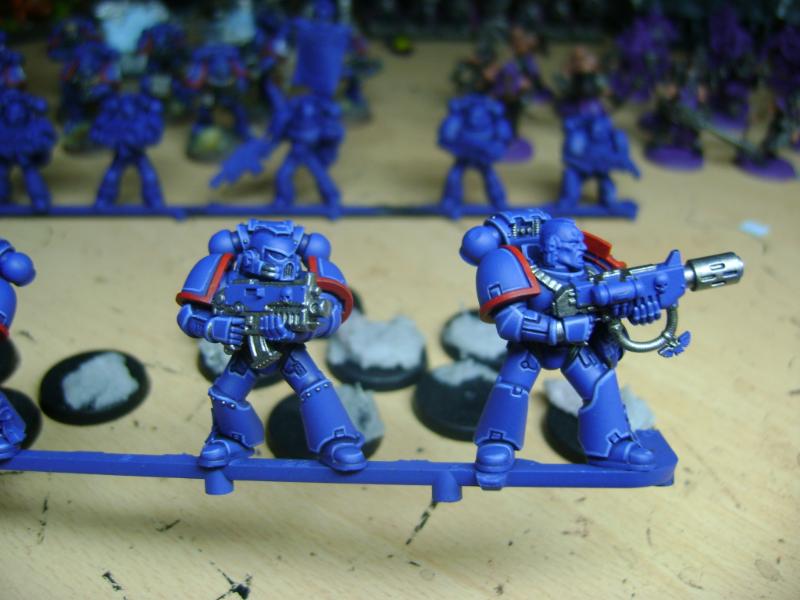 Srg. bad ass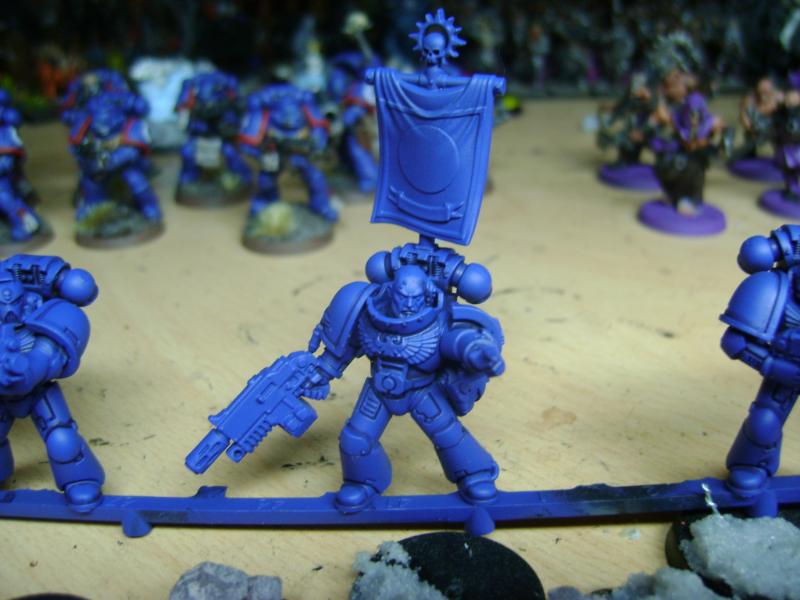 The first month of the army builder was 350 pts, 1
hq
and 1 troops choice. You can freely swap things around between months, after all its about building an army you want.
Second month is an additional 350 pts, you need another troop choice and then you can spend your points freely.
So my list will be a Captain (soon to be requisitioned) artificer armour and the burning blade. Not fully settled on this yet.
1st squad with vet srg, a melta and a plasma cannon,
2nd squad with vet srg, a melta and a plasma cannon, (need to find another plasma cannon)
And a legion of the damned squad with a plasma cannon, and plasma gun, and a power axe on the srg.
Here are a few shots of the existing painted part of the army, so far, other better pics are in the blog elsewhere.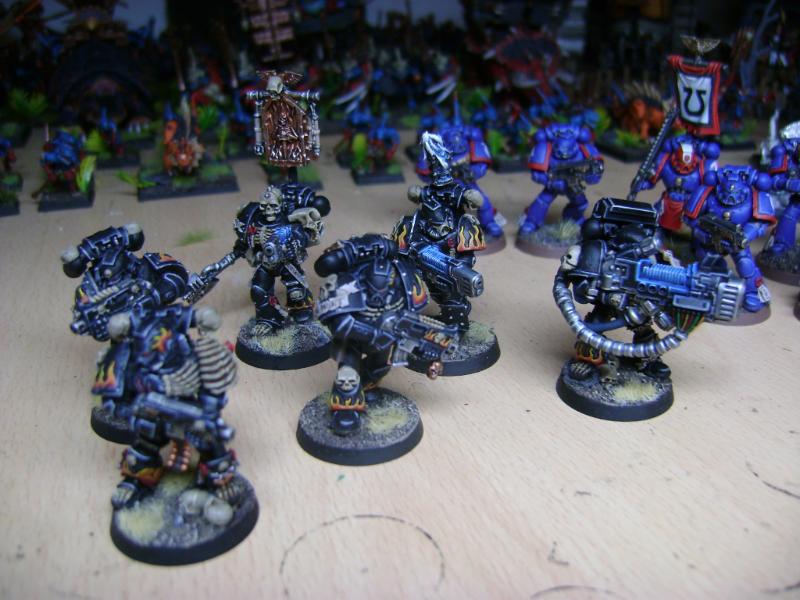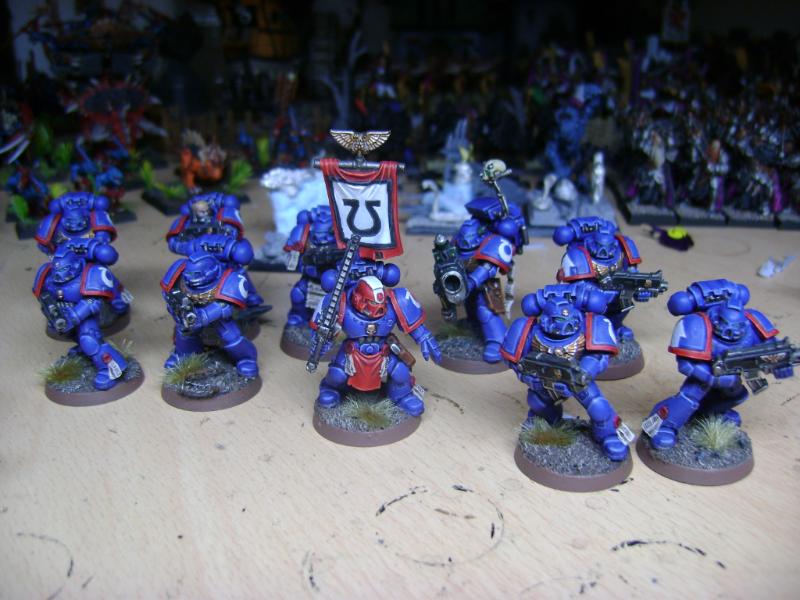 As always comments are all welcome, or advice on future months of the army building or my current list.
Bye