What is Dakka?
DakkaDakka is a large, independent wargaming community that features discussion, tutorials and images for many games. If you are new to the world of wargaming then learn about it in our introductory article: What is Wargaming?















More About Dakka
DakkaDakka - Warhammer, 40k, Warmachine and Flames of War Community.
DakkaDakka is a large, independent wargaming community that features discussion, tutorials and images for many games.
Warhammer 40,000
Our warhammer 40k forums are among our most popular. They have been operating the longest and contain discussion about every facet of warhammer 40k from tactics and army lists to background and upcoming releases.
Warhammer Fantasy
The Warhammer Fantasy Battle Forums are consistently increasing in popularity and are almost on a par with our 40k forums covering the same large range of content with advice from some of the best tacticians the world has to offer.
Warmachine and Hordes
Dakka now has one of the largest Warmachine and Hordes forums on the web, and has a huge range of Warmachine Pictures in our gallery.
Flames of War
Flames of War and other historical games are growing in popularity here on dakka and we invite anyone to join in and discuss them in detail. As flames of war grows more popular, Dakka's coverage will only increase. Be sure to check out the Flames of War gallery to see some inspiring stuff.
Dakka Features
Dakka is a big site with a lot to explore. Here we highlight some of our more interesting features:
Wargaming Gallery
The dakka gallery is one of the largest wargaming galleries in the world and has a huge range of tagged miniatures from many game systems. From flames of war to Maelstrom's Edge, and of course 40k. You can vote on images (like using hot-or-not), and use our advanced gallery search engine to find exactly what you are looking for, be it space marines, orks, cryx or Dark Elves!
Forums
The dakka forums are growing faster and faster and are the bread and butter of the website. They still maintain quality and a fair level of freedom compared to many other forums. Our most popular forum is News and Rumours, but Dakka Discussions and 40k army lists are very popular too. There are some important rules to consider (no spam, no swearing, no piracy) but everybody gets on well enough thanks to our great moderation team.
Articles
The dakka wargaming articles are run on a wiki (like wikipedia). We have a huge range of wargaming articles covering everything from tactica to modeling and painting and even some great funny stuff. If you are bored and want to have the equivalent of dozens of magazines to read then head over to the main articles page and start clicking around. Because it is a wiki, anybody can hop in and click the 'edit' tab at the top of the page, so if you have anything to add or just see some typos or bad grammar then you can help make it better for everyone.
Army Profiles
Dakka's army profiles are a throwback to the very earliest version of dakka from the late 1990s, where various armies were highlighted in detail. Our army profiles section now contains many armies from different game systems with in depth photographs, army lists and explanations of their signifigance from their owners.
DCMs
Help keep Dakkadakka.com running by becoming a DCM (Dakka Contributing Member) and enjoy a ton of perks for doing a good deed! For a small donation of only $25 a year you gain the following benefits:
Surf with ease! Get an ad-free site.
Be a celebrity! Get a 'DCM' marker in the forum listings and under your username.
Name yourself! Create your own custom title in the forums.
Expand your conversation! Post and chat in a private DCM forum.
Dakka Blog
Posted: 2019-11-14 19:59:07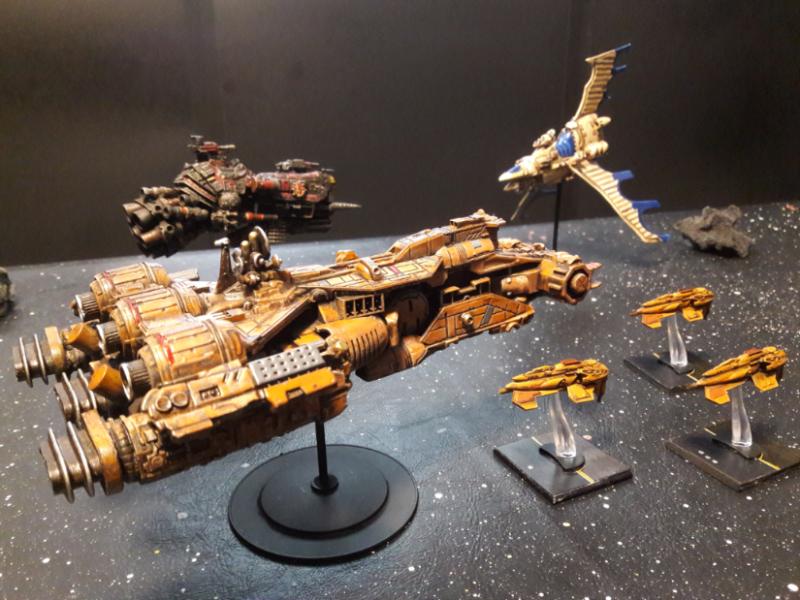 By Ironhands.com


Posted: 2019-11-12 20:00:00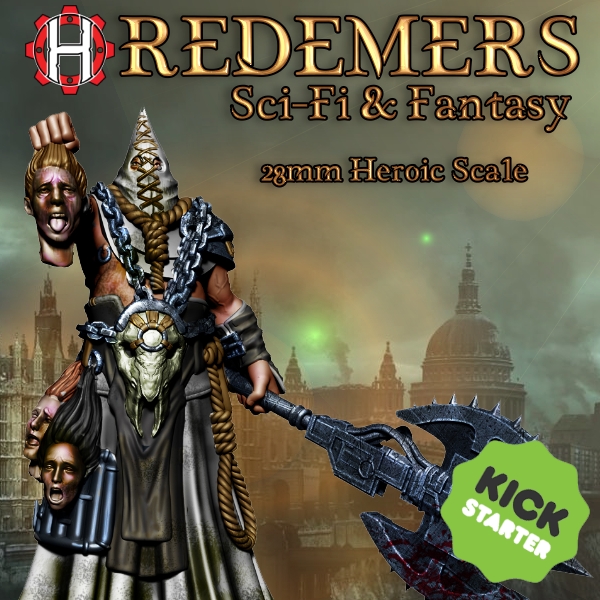 Posted: 2019-11-14 18:59:07

Forum post by insaniak.

From the Comm Guild blog:


- by Iain Wilson



I received a grab bag of all sorts of awesome resin parts from Victoria Miniatures this week, so decided it was time to take a break from terrain building and have a bit of a tinker with some infantry. I had thought a while back that Epirian Contractors were just crying out for shotguns, and so with some handy resin additions, I created a new unit of scouty Contractors, which I'm calling 'Pathfinders'.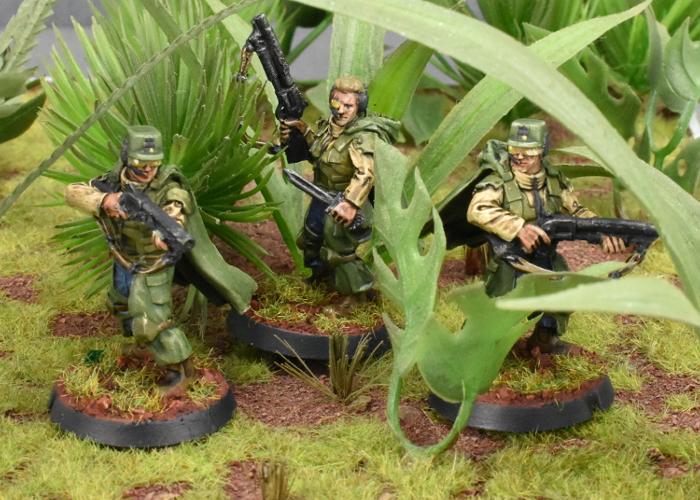 There's very little converting required here - I just assembled the Contractors without arms. Although I couldn't resist a little bit of cutting things up, so I gave the squad leader a cap on his belt, by cutting off the top of a spare Contractor head.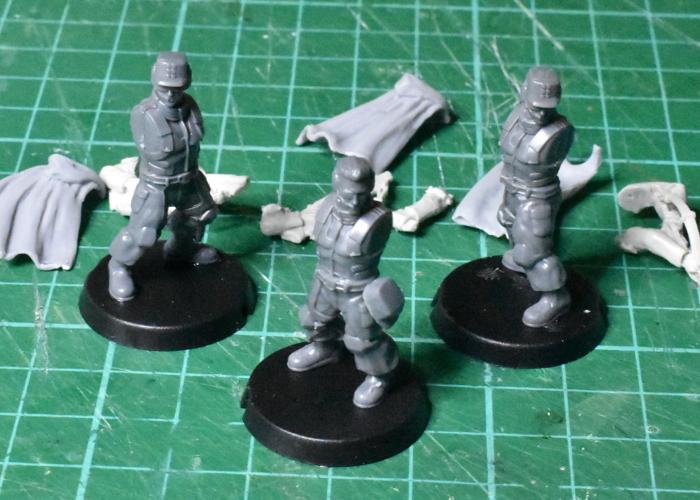 Victoria's resin cloaks are designed to slot over the shoulders, and fit snugly around the Contractors' collars. These were glued in place with superglue. The shotgun arms needed just a little trimming at the shoulders to fit neatly, as the Victoria Miniatures torsos are slightly narrower than those of the Contractors.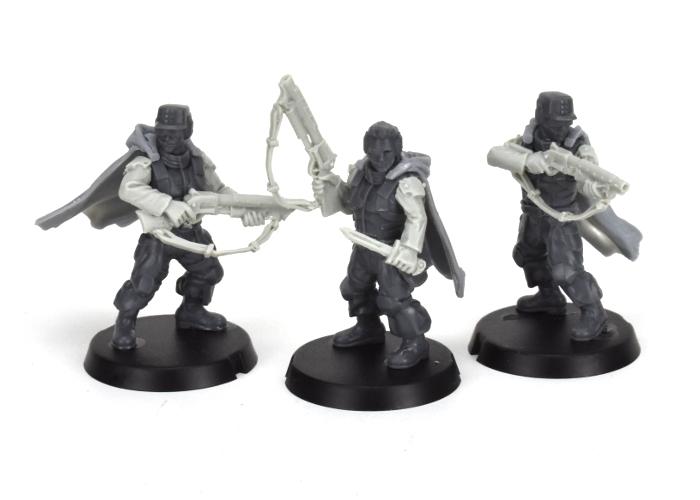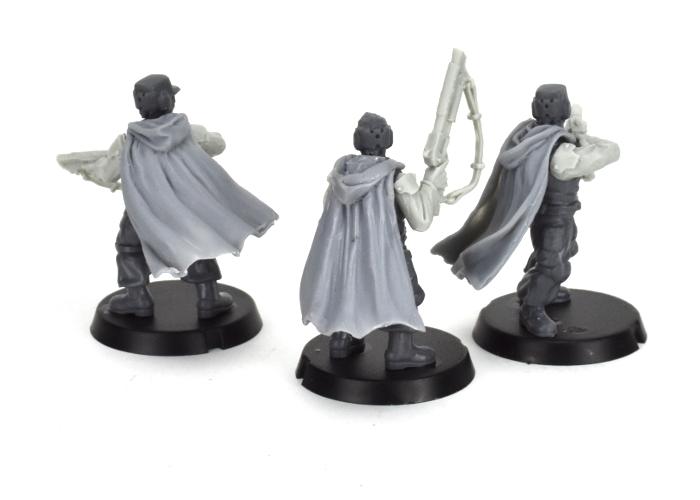 Painting was a quick and easy 'paint in base colours and then give it a wash' job. It's not the prettiest, but it gets a unit on the table quickly. The green areas were painted with Army Painter Army Green, and Vallejo Yellow Green, and washed with Army Painter Military Shader. The metal parts were base coated with Vallejo Heavy Charcoal, given a light drybrush of P3 Pig Iron and washed with Dark Tone. For the shirt, I used Army Painter Barbarian Flesh, Vallejo Heavy Brown for the leather parts, and Coat D'Arms Bone for the shirt. These were washed w...

Post continues at https://www.dakkadakka.com/dakkaforum/posts/preList/782422/10629085.page


Posted: 2019-11-14 16:59:07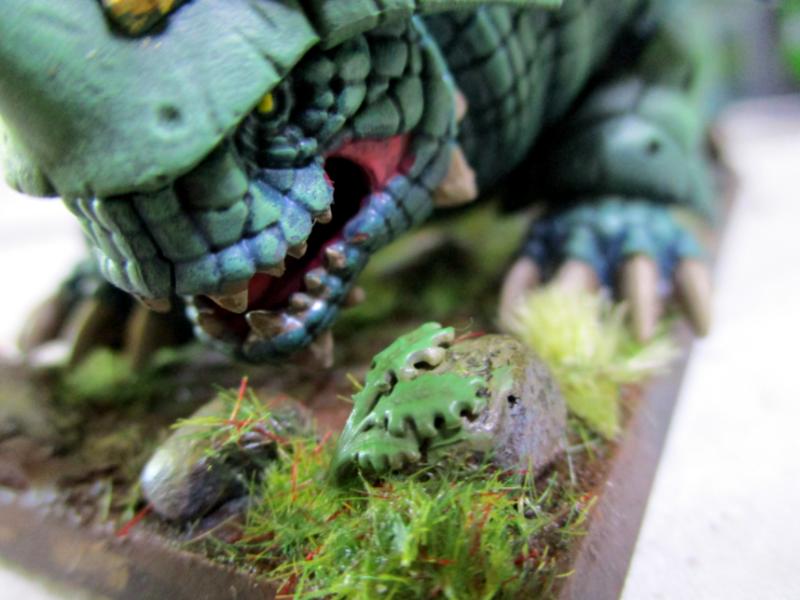 By ShadowsAndDust


Posted: 2019-11-14 15:59:07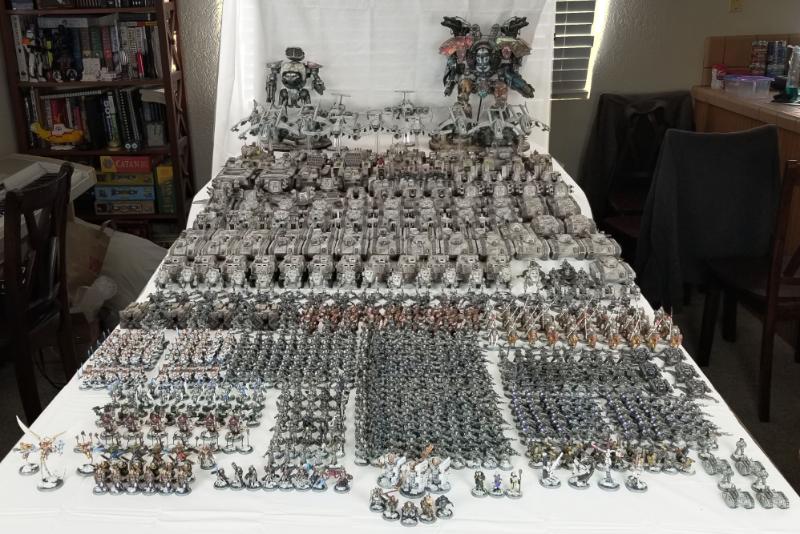 By Jim


Posted: 2019-11-14 14:59:07

Forum post by Mortal Arrow, 36 responses at time of this post.

Kickstarter is live!! 15 days only:
https://www.kickstarter.com/projects/1263884974/warren-of-vile-fungi/



Warren of Vile Fungi is scheduled to start at 7:00 pm EST on Friday, November 1. It will include over 2 dozen individual fungoid-based miniatures developed and sculpted by Pedro Navarro. He's been working on this project for over 2 years in collaboration with Mortal Arrow. It's a deep dive into heroic, fantastic, and terrifying fungal beings from the 1970's to the present. Ascomoids, Gas Spores, Basidironds, Ustilagors, corrupted Myconids, and heroic Myconids are just some of the many hand-sculpted miniatures from Pedro.
https://www.mortalarrow.com/wp-content/uploads/2019/10/WoVF-Kickstarter-Main-Image-v3.jpg

The project itself will be live for only 2 weeks, so please consider supporting this effort by Mortal Arrow and Pedro Navarro. Every little bit of aid is important to us, so we kindly ask that you follow this project at the link below: https://www.kickstarter.com/projects/1263884974/warren-of-vile-fungi
https://forum.reapermini.com/uploads/monthly_2019_10/945298116_HeroesvsVillians.thumb.png.4c97094765032f861b8fd43414e71381.png

You can see more details about the miniatures on the Mortal Arrow Facebook and Pedro's blog here: http://mr-bugman.blogspot.com/

We will be posting details and updates on this thread as well.

Thanks in advance for everyone's help and enthusiasm!!! We are very excited to bring scary, and heroic, fungi to peoples around the globe!


Posted: 2019-11-14 13:59:07

By Wyrmalla


Posted: 2019-11-14 12:59:07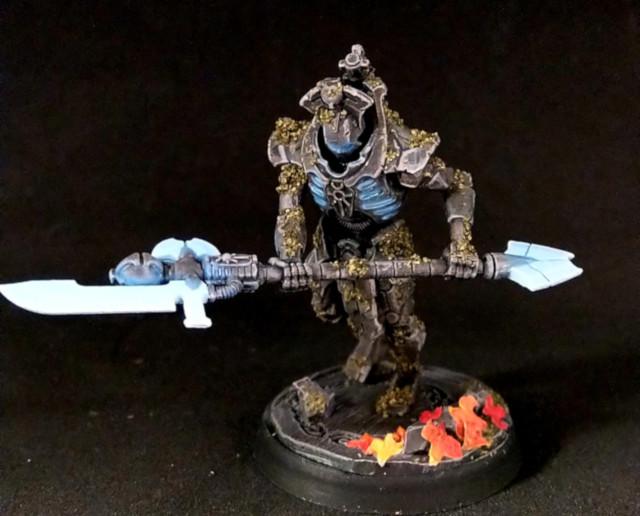 By torblind


Posted: 2019-11-14 11:59:07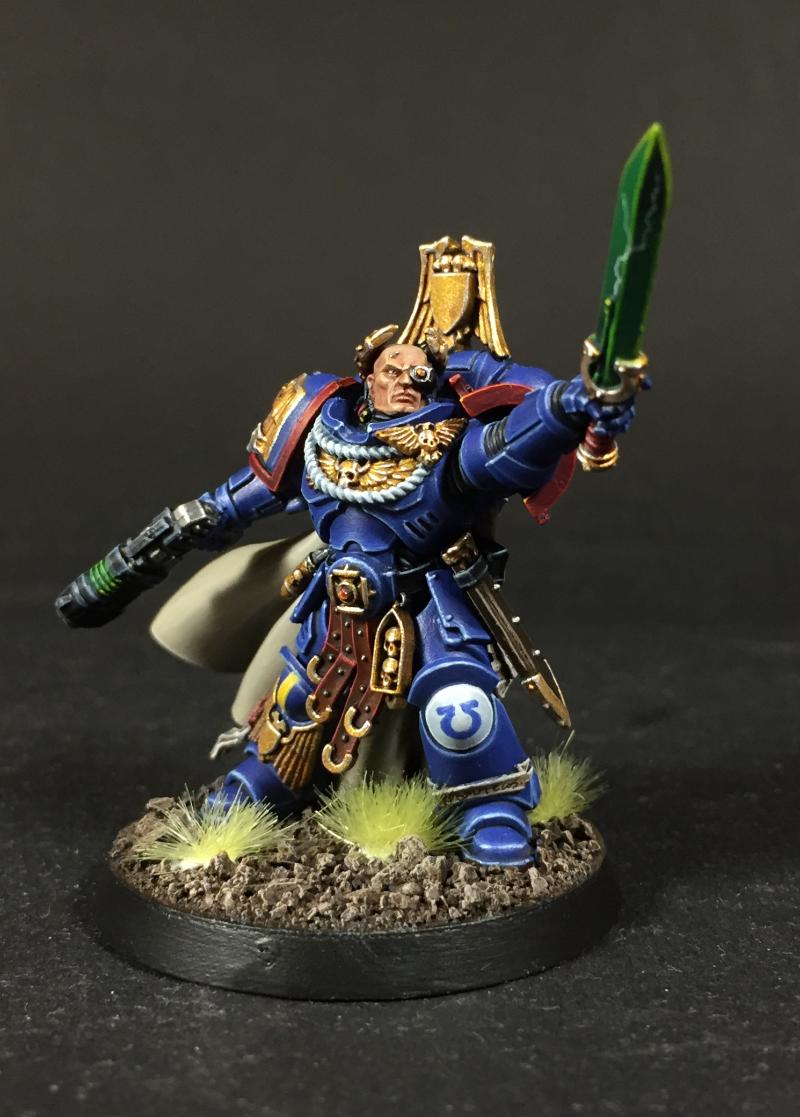 By lipsdapips


Posted: 2019-11-14 10:59:07

Forum post by Mad Doc Grotsnik, 37 responses at time of this post.
https://uk.finance.yahoo.com/news/games-workshop-shares-jump-sales-110417852.html?guccounter=1&guce_referrer=aHR0cHM6Ly93d3cuZmFjZWJvb2suY29tLw&guce_referrer_sig=AQAAAI5haO3OCSOX8WVgL-OxRai7UeGJrcLOrl9DkR_uXDBCAydLM2P2nf6aVeoL1e4AyDlJ8RqSvk-i847n_Vjx9jAuP0aXU6lUxpMlCUIwfpn2T1bS_hvOXA-Mr6p4NpQhnYGD_nNcKrpnsAcDZQ9K7I3UEH21LcYSTtNyheA-WqwK

And for the work blocked/click shy?

Games Workshop has seen its shares jump higher after telling investors that sales and profits are set to surge for the first of the year.

The retailer said it expects sales for the six months to December 1 to be at least £140 million.

During the six-month period to December in 2018 the retailer posted revenues of £125.2 million and has seen sales continued to increase since.

The Nottingham-headquartered firm added that it expects its pre-tax profits for the period to be at least £55 million.

Over the equivalent period last year, it posted profits of £40.8 million but expects the rise on the back of improving sales.

In a statement to investors, the company said: ?Following on from the group?s update in September, trading to November 3 has continued well.

?Compared to the same period in the prior year, sales and profits are ahead.

?Royalties receivable are also significantly ahead of the prior year driven by the timing of guarantee income on signing new licences.?

The Warhammer manufacturer has seen its shares rise by 700% over the past three years and now has a market value of over £1.4 billion.

Russ Mould, investment director at AJ Bell, said: ?While it isn?t entirely immune from any economic downturn and the negative effects that might have on consumer spending, there is a sense that Games Workshop is currently enjoying a sweet spot whereby it is offering products which appeal to its end-market and in an engaging way.

?Games Workshop has fine-tuned its proposition...

Post continues at https://www.dakkadakka.com/dakkaforum/posts/list/782391.p


Posted: 2019-11-14 09:59:07

Posted: 2019-11-14 08:59:07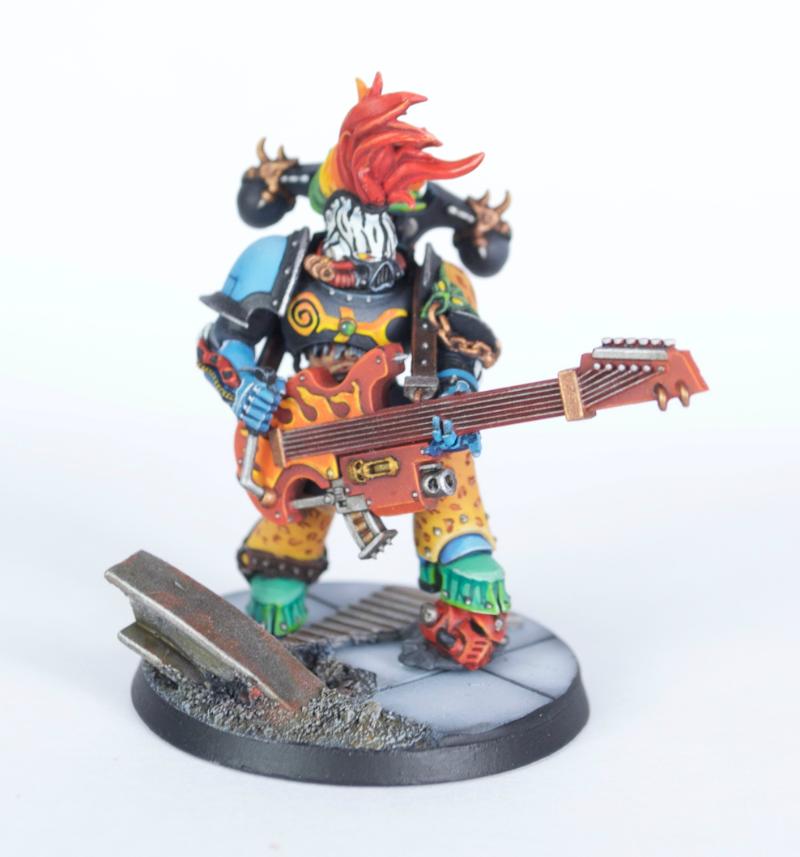 By kerpalalexander23


Posted: 2019-11-14 07:59:07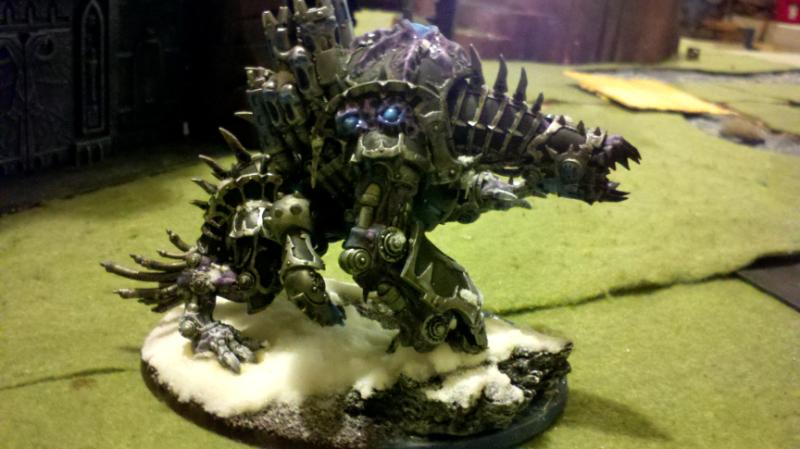 By Darkwater


Posted: 2019-11-14 06:59:07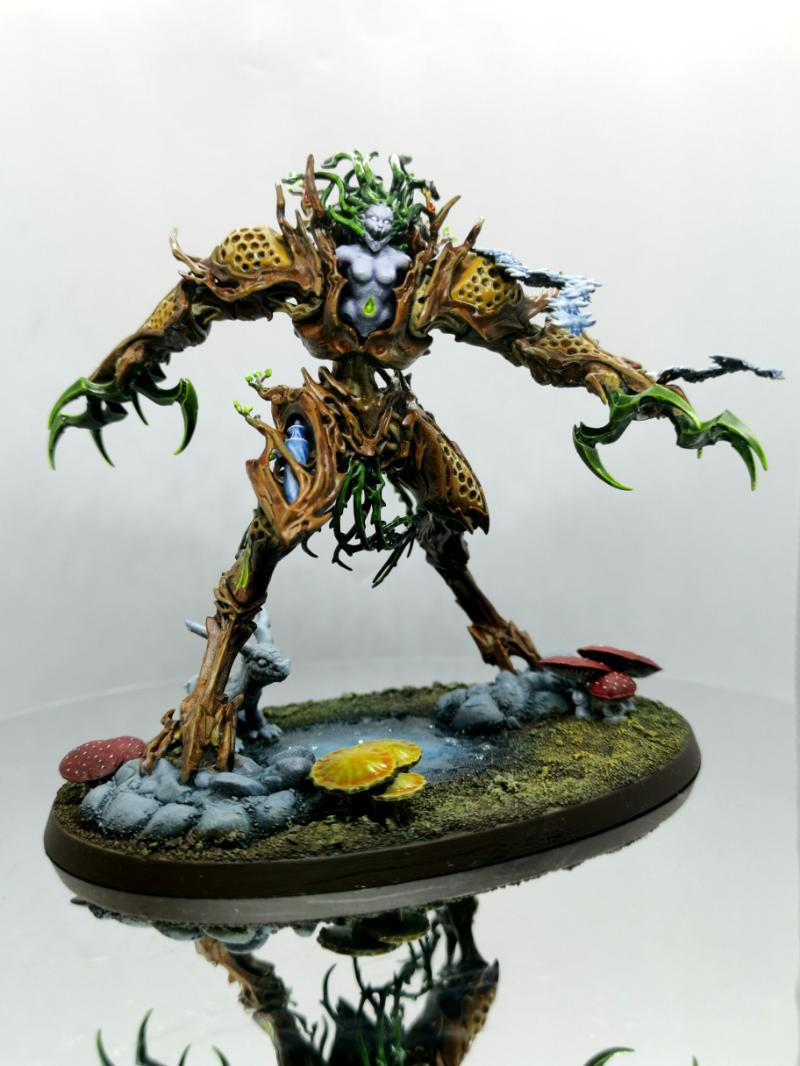 By Stephanius


Posted: 2019-11-14 05:59:07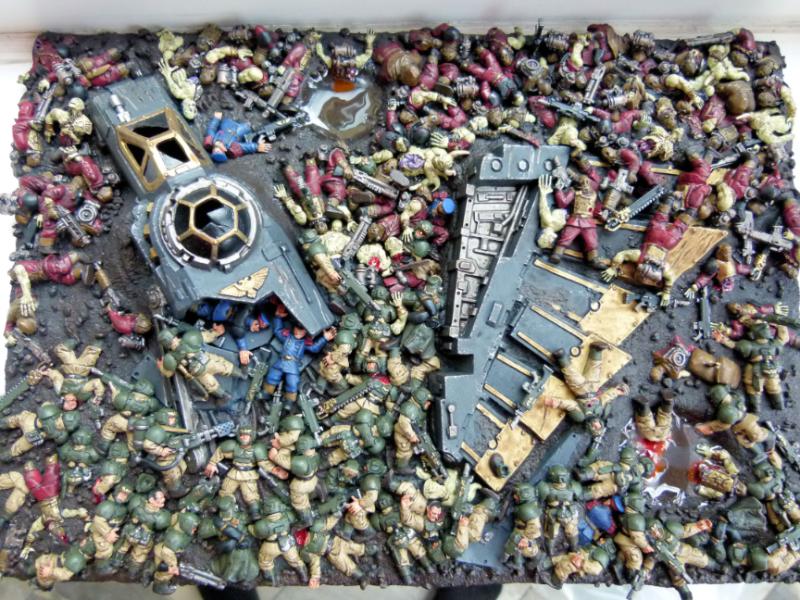 By philmorgan75


Posted: 2019-11-14 04:59:07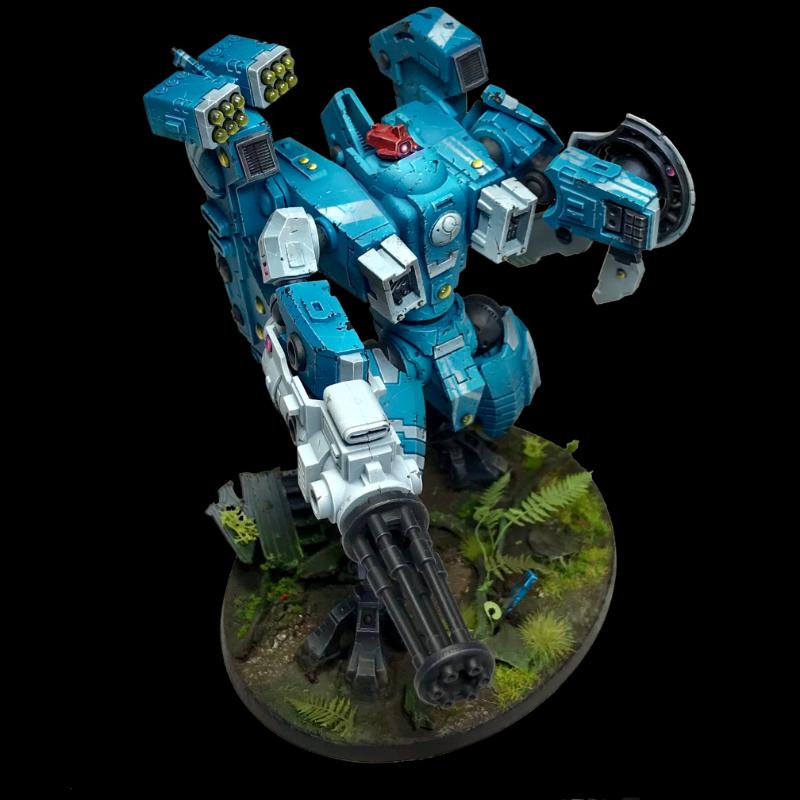 By bebopdrums2424


Posted: 2019-11-14 03:59:07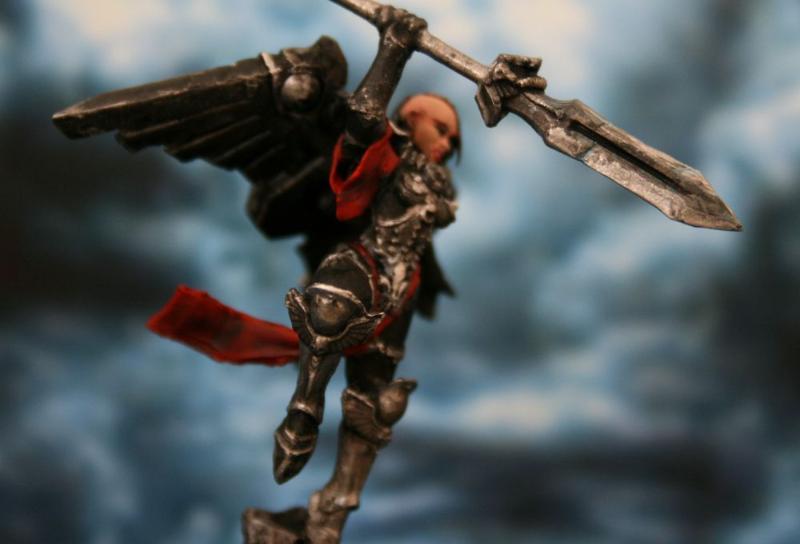 By Max Moray


Posted: 2019-11-14 02:59:07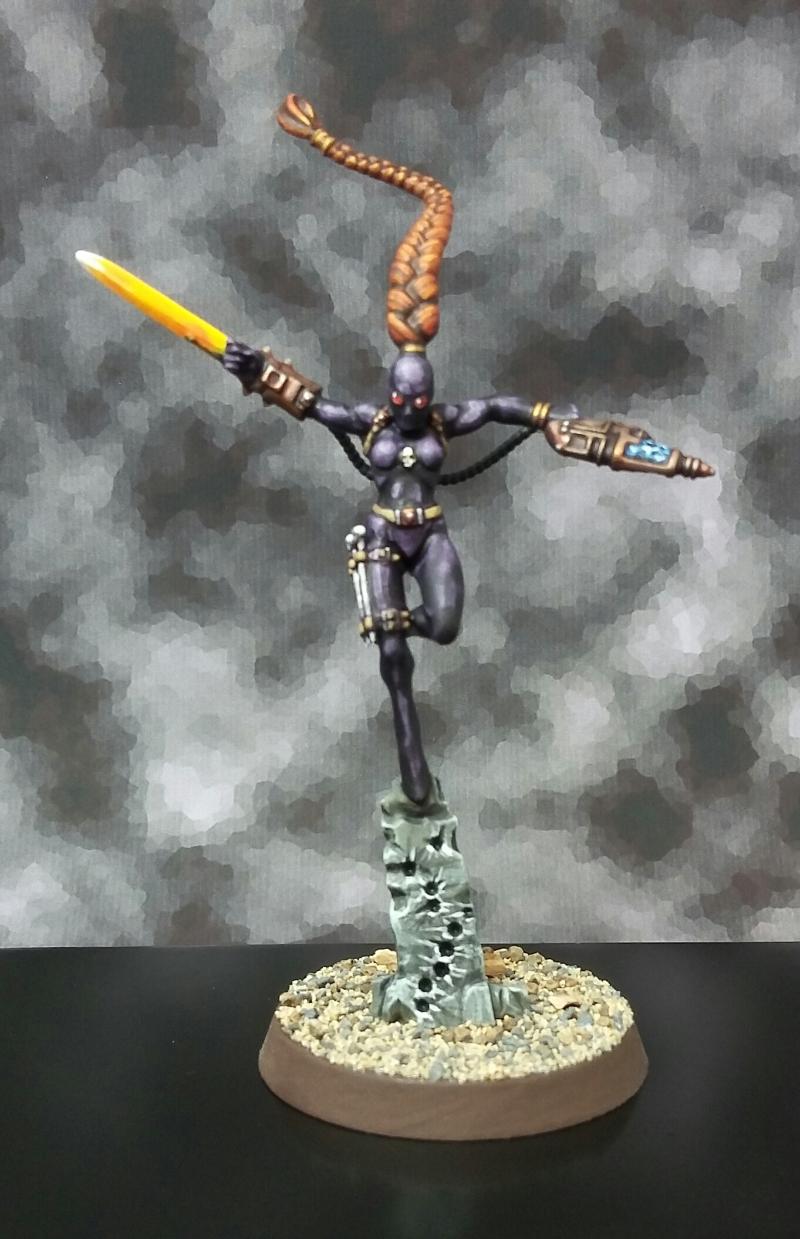 By youwashock


Posted: 2019-11-14 01:59:07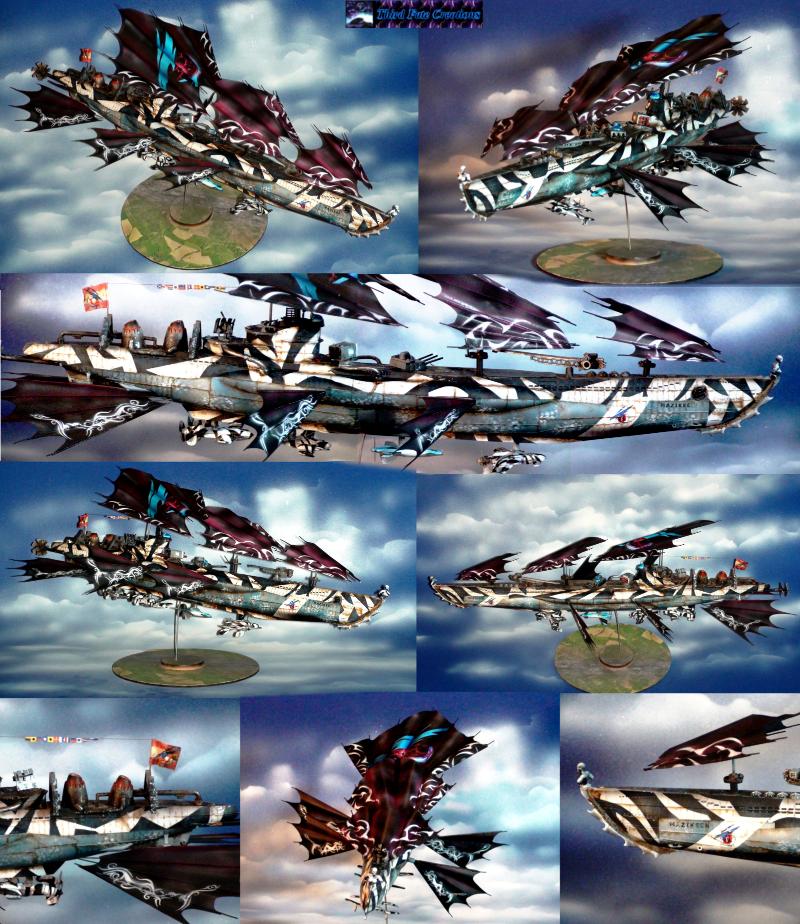 By atropos907


Posted: 2019-11-14 00:59:07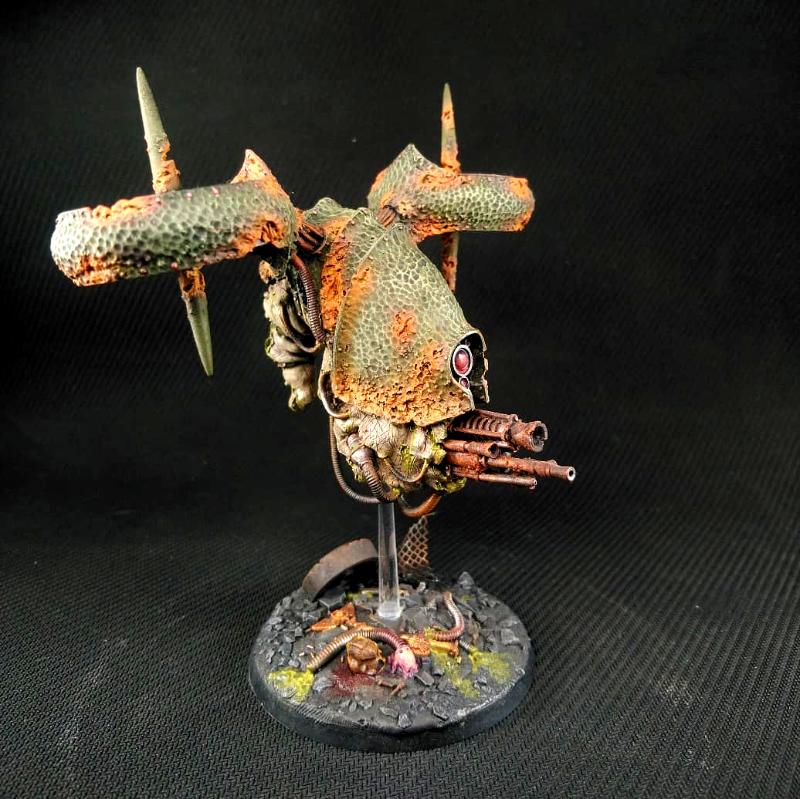 By TwistedBobbay


Posted: 2019-11-13 23:59:07

Forum post by sajmonikpl1, 36 responses at time of this post.

Write any facts about anything in wh40k(not memes) funny weird or strange. Just remember it must be cannon!


Next Page (older)