What is Dakka?
DakkaDakka is a large, independent wargaming community that features discussion, tutorials and images for many games. If you are new to the world of wargaming then learn about it in our introductory article: What is Wargaming?















More About Dakka
DakkaDakka - Warhammer, 40k, Warmachine and Flames of War Community.
DakkaDakka is a large, independent wargaming community that features discussion, tutorials and images for many games.
Warhammer 40,000
Our warhammer 40k forums are among our most popular. They have been operating the longest and contain discussion about every facet of warhammer 40k from tactics and army lists to background and upcoming releases.
Warhammer Fantasy
The Warhammer Fantasy Battle Forums are consistently increasing in popularity and are almost on a par with our 40k forums covering the same large range of content with advice from some of the best tacticians the world has to offer.
Warmachine and Hordes
Dakka now has one of the largest Warmachine and Hordes forums on the web, and has a huge range of Warmachine Pictures in our gallery.
Flames of War
Flames of War and other historical games are growing in popularity here on dakka and we invite anyone to join in and discuss them in detail. As flames of war grows more popular, Dakka's coverage will only increase. Be sure to check out the Flames of War gallery to see some inspiring stuff.
Dakka Features
Dakka is a big site with a lot to explore. Here we highlight some of our more interesting features:
Wargaming Gallery
The dakka gallery is one of the largest wargaming galleries in the world and has a huge range of tagged miniatures from many game systems. From flames of war to babylon 5, and of course 40k. You can vote on images (like using hot-or-not), and use our advanced gallery search engine to find exactly what you are looking for, be it space marines, orks, cryx or Dark Elves!
Forums
The dakka forums are growing faster and faster and are the bread and butter of the website. They still maintain quality and a fair level of freedom compared to many other forums. Our most popular forum is News and Rumours, but Dakka Discussions and 40k army lists are very popular too. There are some important rules to consider (no spam, no swearing, no piracy) but everybody gets on well enough thanks to our great moderation team.
Articles
The dakka wargaming articles are run on a wiki (like wikipedia). We have a huge range of wargaming articles covering everything from tactica to modeling and painting and even some great funny stuff. If you are bored and want to have the equivalent of dozens of magazines to read then head over to the main articles page and start clicking around. Because it is a wiki, anybody can hop in and click the 'edit' tab at the top of the page, so if you have anything to add or just see some typos or bad grammar then you can help make it better for everyone.
Army Profiles
Dakka's army profiles are a throwback to the very earliest version of dakka from the late 1990s, where various armies were highlighted in detail. Our army profiles section now contains many armies from different game systems with in depth photographs, army lists and explanations of their signifigance from their owners.
DCMs
Help keep Dakkadakka.com running by becoming a DCM (Dakka Contributing Member) and enjoy a ton of perks for doing a good deed! For a small donation of only $25 a year you gain the following benefits:
Surf with ease! Get an ad-free site.
Be a celebrity! Get a 'DCM' marker in the forum listings and under your username.
Name yourself! Create your own custom title in the forums.
Expand your conversation! Post and chat in a private DCM forum.
Dakka Blog
Posted: 2018-07-17 09:59:07

Posted: 2018-07-10 22:00:00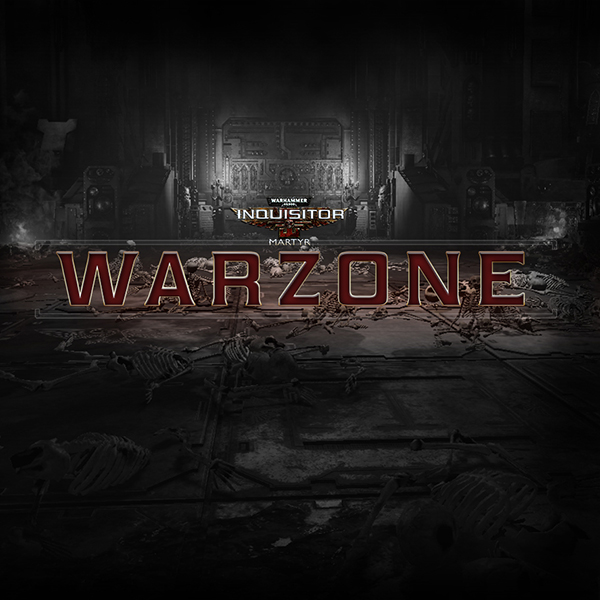 We're proud to introduce a new event and game mode for Warhammer 40,000: Inquisitor - Martyr, and it's called the Warzone. The Warzone is a new narrative based endgame game mode, where the Inquisitors of the Caligari Sector will have to fight endless waves of enemies to stop the spreading of Chaos. Only the bravest and most skilled agents of the Inquisition will survive this challenge, and ultimately bring down the most devastating enemy they have ever faced. The most powerful items, armors and weapons are also hidden in the Warzone, making it the perfect hunting ground for Inquisitors who want to develop their characters even further!

Warhammer 40,000: Inquisitor - Martyr is grim Action-RPG set in the violent 41st Millennium, when the galaxy is at constant war. Become a mighty Inquisitor and carry out the Emperor's will. Choose one of the multiple classes and take part in brutal combat encounters: embark on a huge variety of missions with your fellow agents and fight through the single-player story campaign set on a haunted fortress-monastery which hides a terrible secret from the past of the Inquisition. If you would like to know more, check out our Release Trailer and our Feature trailer and get the game now on Steam!




Posted: 2018-03-27 00:00:00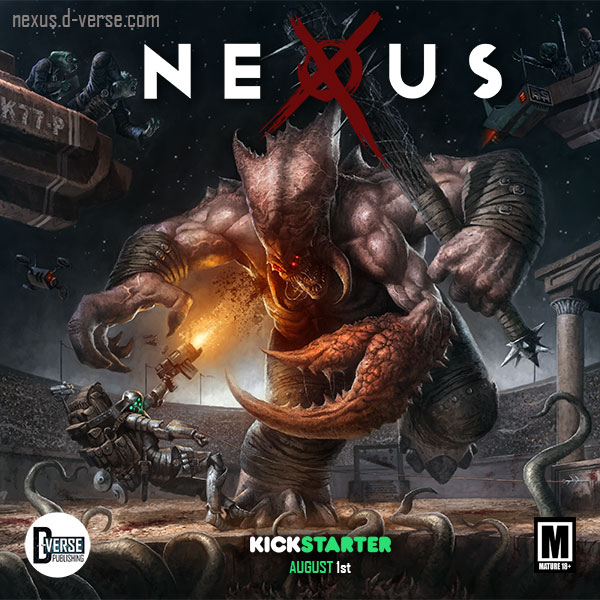 • Bloodthirsty Combat - Engage in 1v1 bouts that pit fighters in an all-or-nothing battle where only one will emerge victorious...and alive. But don't worry, NEXUS is not all about winning and losing in the barge arena. As a Lanista, even a loss from one of your fighters can build fame which will help you on the next bout.


• Choose Your Champion - Known as Helots, arena fighters can come from all known (and unknown) species. They can be outfitted with sleek weapons, have ravenous maws and unending appetites, win by sheer cunning--no method of winning matters so long as your Helot is the last one standing. There are no classes in NEXUS. There are motivations. This means anything you can dream up can have its day in the barge fights!


• Adapt, Evolve, and Conquer - Switch up your strategy on the fly, taking advantage of turning points, triggered events, precision strikes, and other tactics that can turn a losing bout into a rousing victory.




Posted: 2018-07-16 21:59:07

Forum post by Delvarus Centurion, 36 responses at time of this post.

Its pretty much cannon that the Emperor made a deal with Chaos in order to gain more power and create the Primarch's, I wonder how he hasn't fallen to chaos (I know he's the motherfucking Emperor) but even he said to Magnus that you can't deal with the powers of the warp and stay whole, I wonder what he lost, or maybe he was saying what normal mortals lose to chaos. I think that maybe he lost the ability to reincarnate. Maybe he retains autonomy but when he 'really' dies, Drach'nyen will absorb him, keeping him prisoner so he can't reincarnate like a faustian bargain.


Posted: 2018-07-16 20:59:07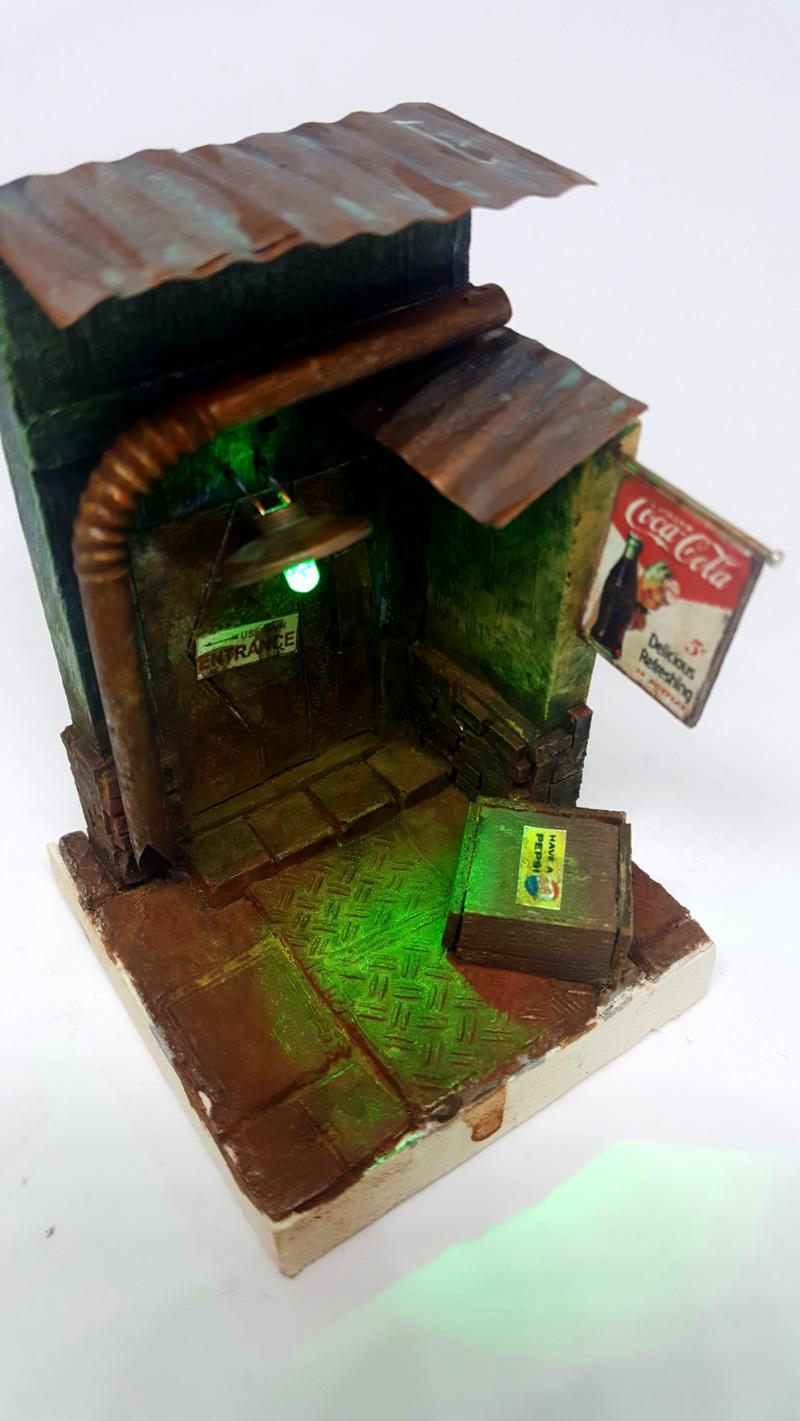 By Power Elephant


Posted: 2018-07-16 19:59:07

Forum post by skchsan, 38 responses at time of this post.

3. Choose Ranged Weapon
The weapons a model has are listed on its datasheet. If a model has several weapons, it can shoot all of them at the same target, or it can shoot each at a different enemy unit. Similarly, if a unit contains more than one model, they can shoot at the same, or different targets as you choose. In either case, declare how you will split the shooting unit?s shots before any dice are rolled, and resolve all the shots against one target before moving on to the next.

Both the description of the loadout under the statline as well as the weapon list are both within "datasheet".
Thus, as per RAW, because the weapons that a model has are on the datasheet, if a unit has several weapons on the datasheet, it can shoot all of them without having to pay points to take the weapon.


Posted: 2018-07-16 18:59:07

Forum post by phydaux, 36 responses at time of this post.

So is the consensus that only Space Marines & Grey Knights are the only "bad" codexes, and GM learned from their mistakes via feedback and all subsequent Codexes have been decent?


Posted: 2018-07-16 17:59:07

Forum post by jeff white, 36 responses at time of this post.

I want Kill Team type rules for every unit in the 40k game so as to play at this level of realism with for example 1000 pts of marines with an HQ and bodyguard in a land raider.
Can this happen?
Will GW do it?
Are other people interested in such a thing?




Posted: 2018-07-16 16:59:07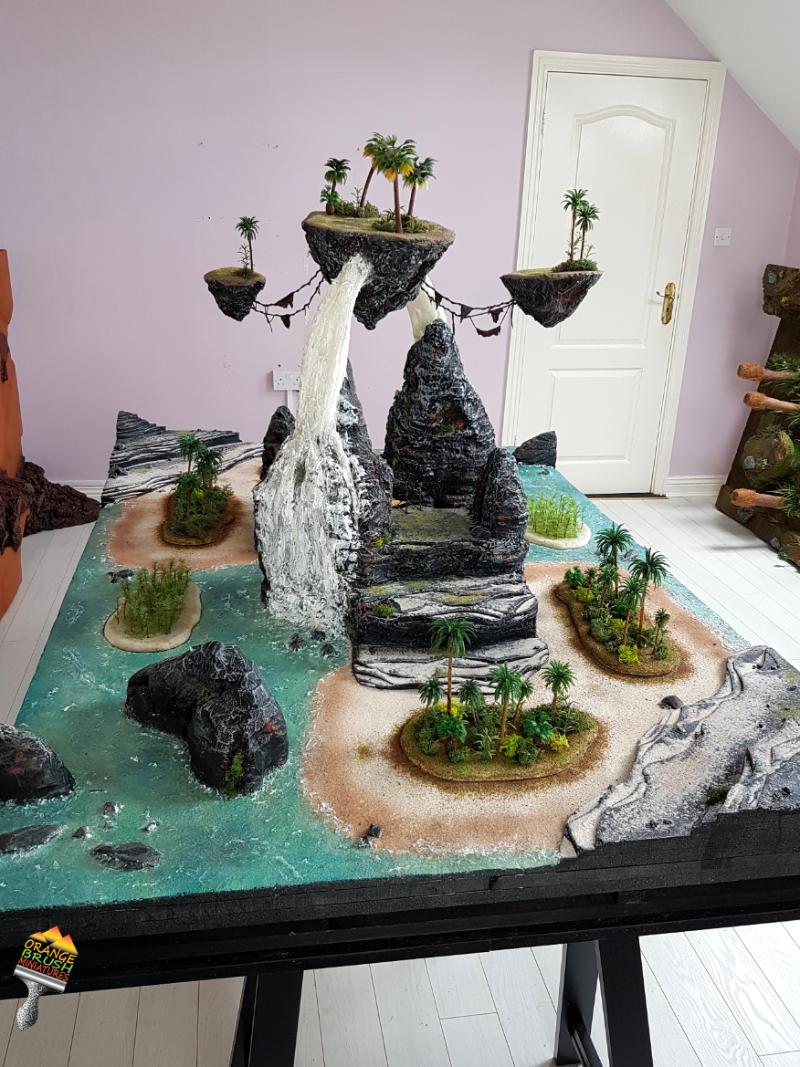 By orangebrushminiatures


Posted: 2018-07-16 15:59:07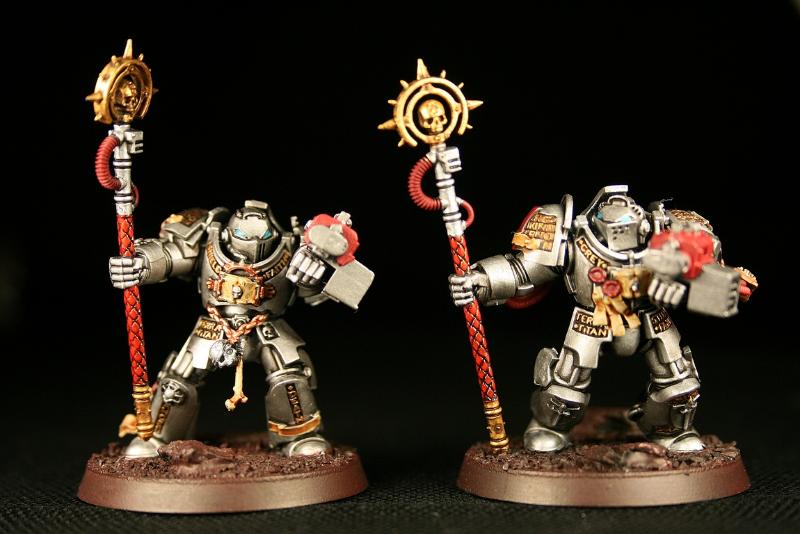 Taken with a Canon EOS DIGITAL REBEL XTi
By meecham63


Posted: 2018-07-16 14:59:07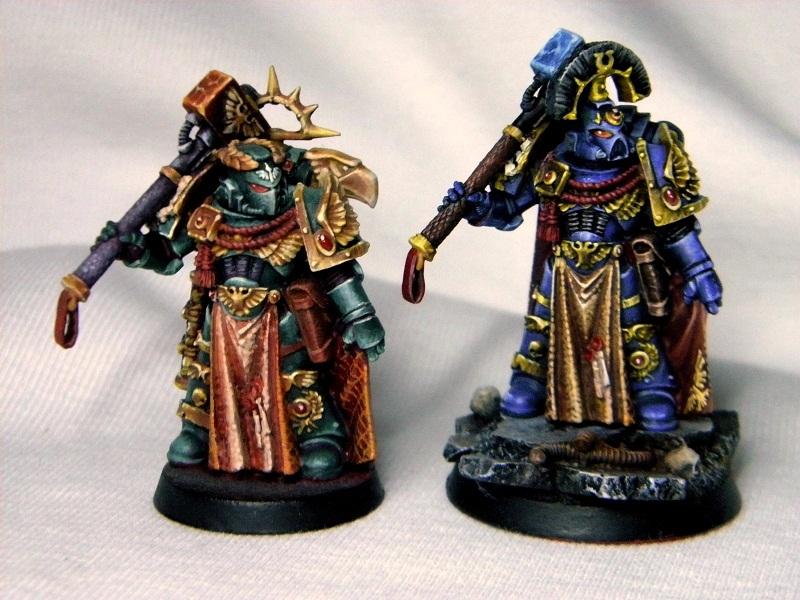 Unknown creator


Posted: 2018-07-16 13:59:07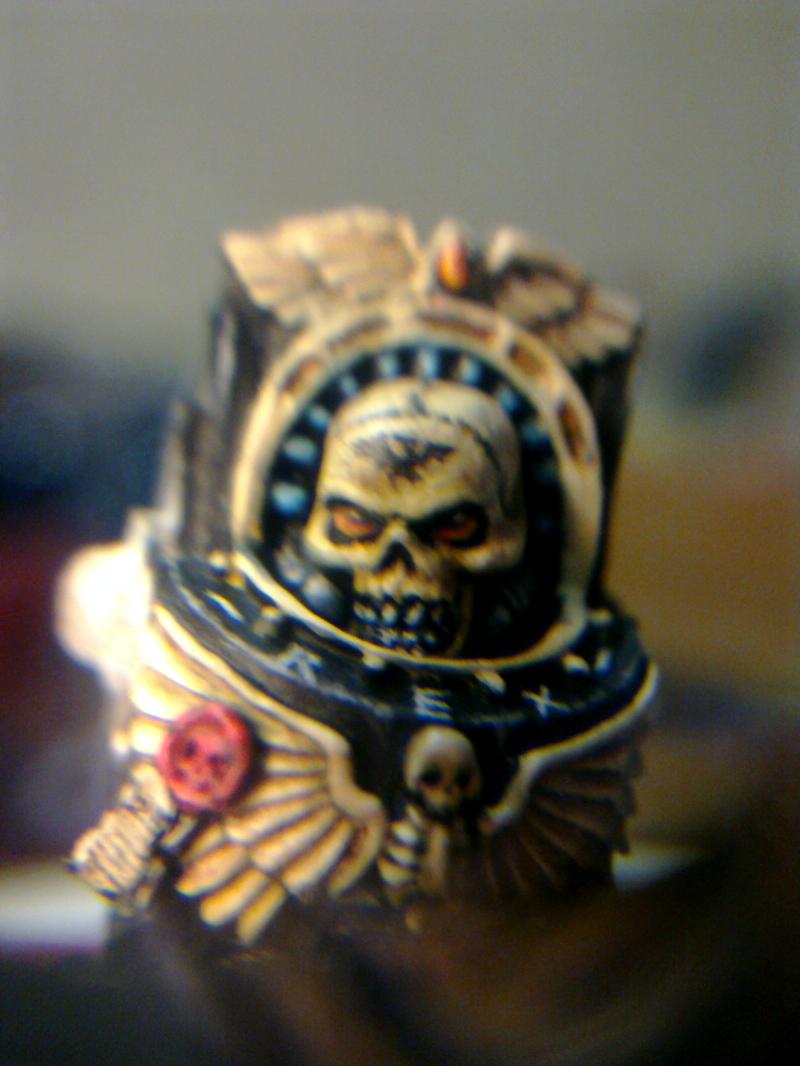 Taken with a Nokia 6700c-1
By SONS of ORAR


Posted: 2018-07-16 12:59:07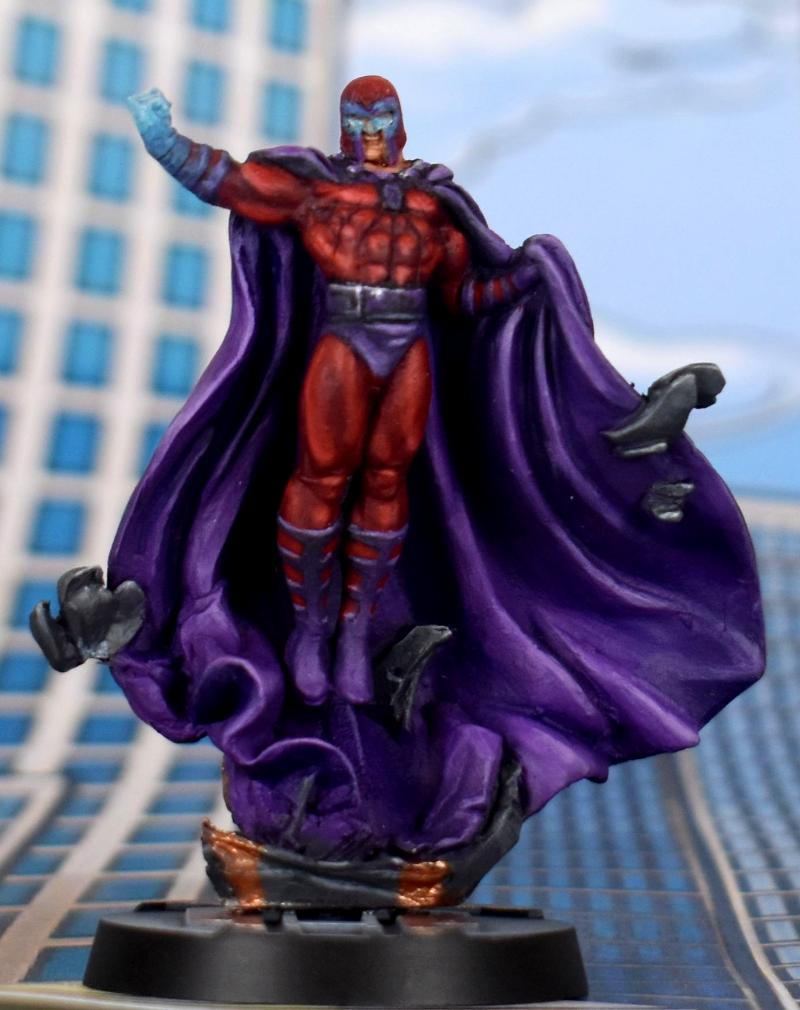 By Chris56


Posted: 2018-07-16 11:59:07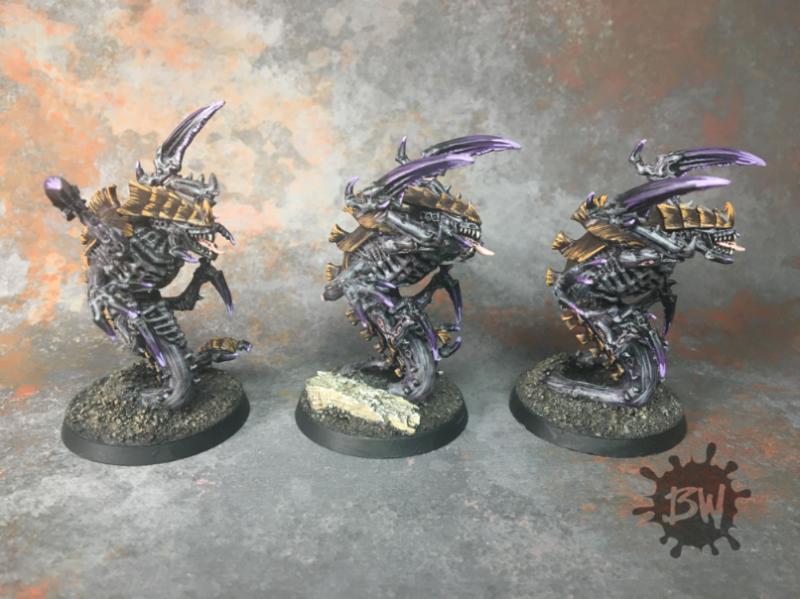 By KeX


Posted: 2018-07-16 10:59:07

Forum post by DoomMouse, 36 responses at time of this post.

I've had this rule used on me a few times, then started using it myself and I was recently challenged about it. If a space marine character uses the stratagem 'only in death does duty end', can it be used to consolidate in and attack a nearby model (one within 3" of it).

The stratagem says you 'fight as if it were the fight phase'. This includes consolidating in. I was challenged on it as in the rules for the fight phase have rules for which models may be selected to fight (either ones that charged or are within an inch of an enemy). I was wondering if this limitation applies or the stratagem just means you fight anyway. Just want to make sure I'm playing it right. Cheers for any help!


Posted: 2018-07-15 17:59:07

Forum post by McMagnus Mindbullets, 37 responses at time of this post.

What do you think? There are definitely far too many overcosted (and undercosted) units at the minute, what are the most blaringly obvious units that need changes?


Please don't turn this thread into an argument about marines.


Posted: 2018-07-15 16:59:07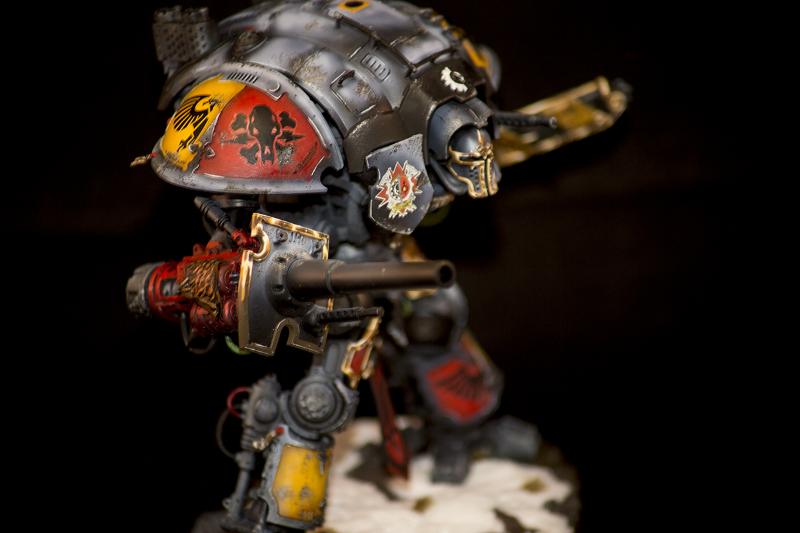 Unknown creator


Posted: 2018-07-15 14:59:07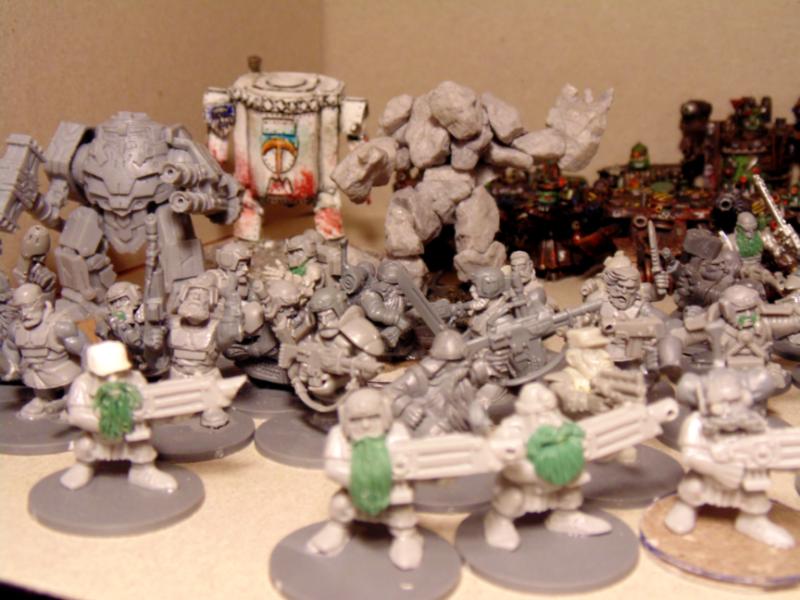 By Paule


Posted: 2018-07-15 13:59:07

Forum post by Delvarus Centurion, 36 responses at time of this post.

I always play units that are really bad or not really worth taking, just because I love them so much, what's your shit list?

Khorne Bezerkers - always played them even throughout the years when they were terrible.

Howling Banshees - always played them

Celestians - still bad and I play them

Warbikers, still playing them even though 8th has bent them over.

Raveners - always played them.


Posted: 2018-07-15 12:59:07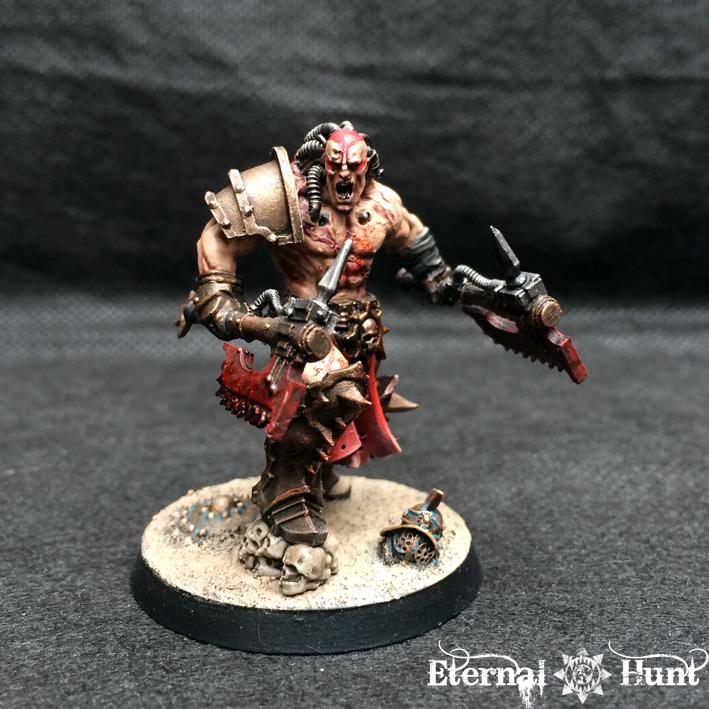 By KrautScientist


Posted: 2018-07-15 11:59:07

Taken with a Fujifilm A170 A180
By n0t_u


Next Page (older)