Hey hey! Thanks for taking time for a look.
Thought I would start a P&M blog to give myself motivation to complete my first
40k
army.
I wasn't keen on the usual green colour, but liked the pre-heresy Death Guard Scheme so tweeked the colour scheme, I enjoy painting it too!
Iam going for a semi rusty/dirty off white/bage colour with green shoulder pads etc, Iam not really a fan of doing all the tentacles and usual nurgle stuff, but my units will have blood/ wear and tear / open wounds etc, I have a few MK III armour units as I think they'll come out well with my own ideas for the army, being not long after the Death Guards turning to Chaos.
I've also gone for snow bases as something different for nurgle

I ve yet to play a game of
40k
(will do soon) but I'm going for fun/ in theme rather than competitive

My paintings not mind blowingly good (have rheumatoid arthritis in hand, which sucks when ur in your 20's

) but I think I'm doing ok job!
Again, thanks for looking & feel free to comment / throw out some ideas

as you can see got a lot of painting ahead!!
Ps
: pics and uploading done from my iPad mini so apologises in advance if pics are random size

First up is overall army shot: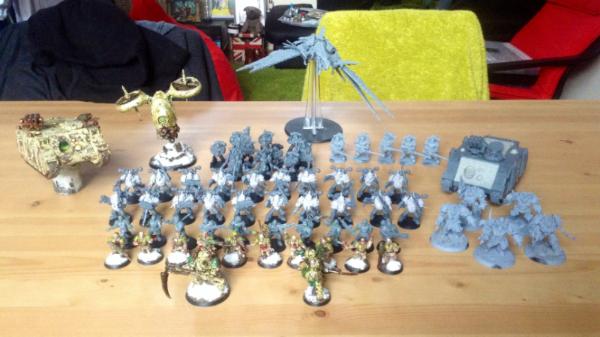 My general Typhus: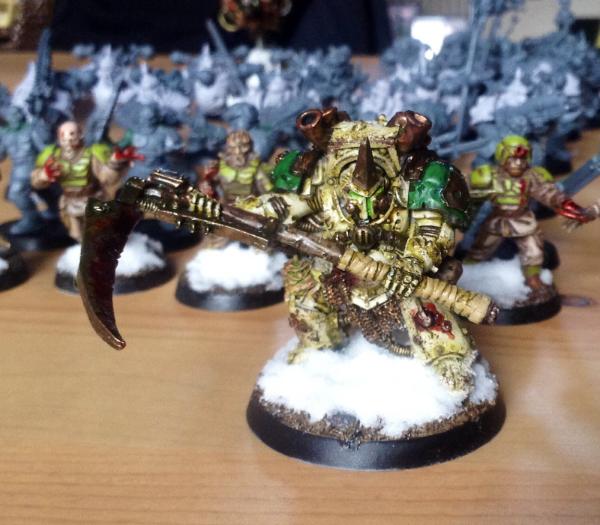 Nurgle Sorcerer: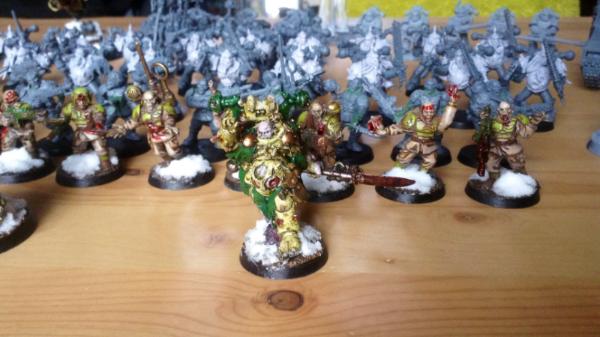 WIP
Rhino: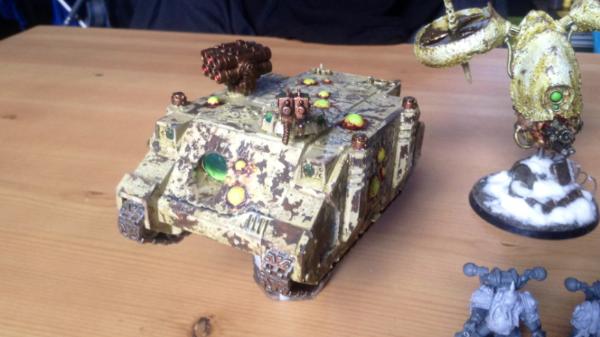 Plague Zombies: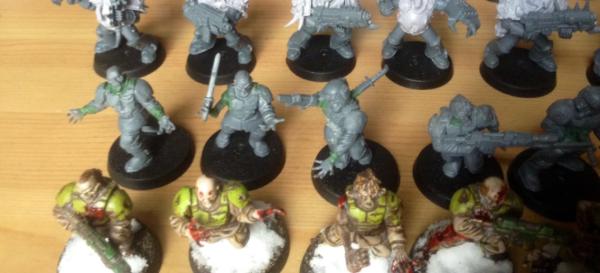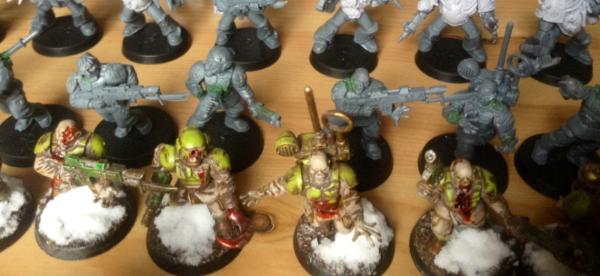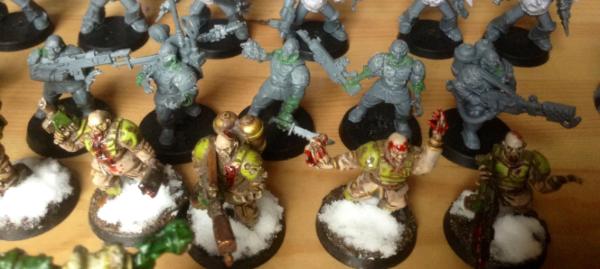 Blight Drone: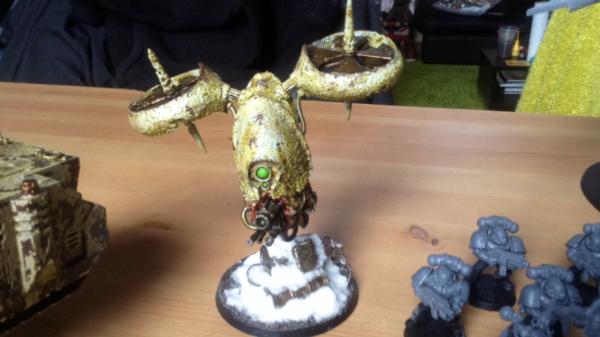 Nurgle Terminators: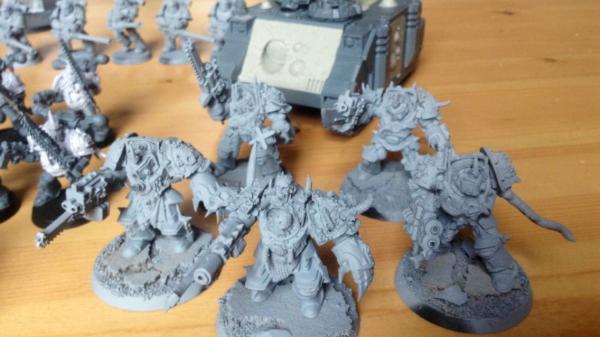 Death Guard: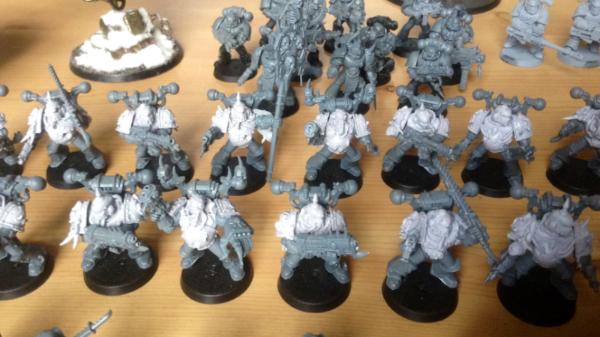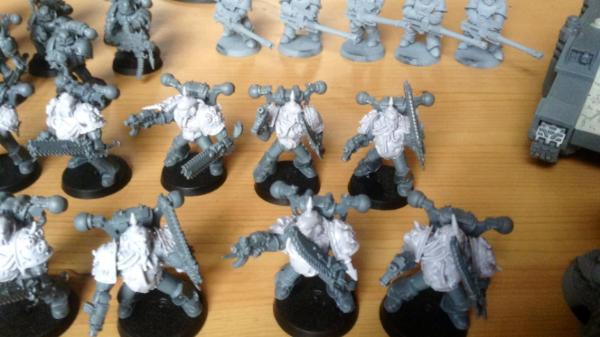 Chaos Space Maines / New recruits (going to be from a different chapter, maybe red corsairs as they have some
SM
bits (legs/backpack)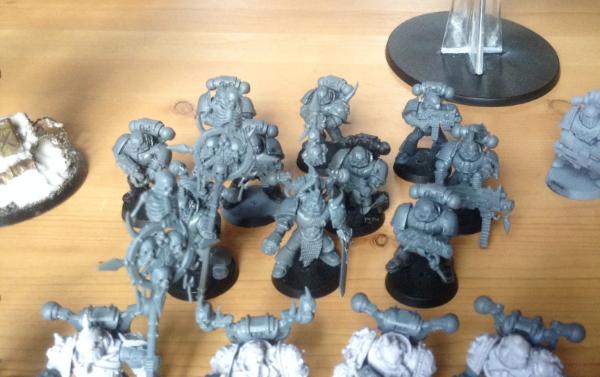 MkIII iron armour , with view to being either meltas or plasma Chosen Sq, and I'm going to attempt to convert drop pod to a dread claw.