Here's the mech Dante/Corbulo Blood Angel army I played in game 1.
His army included:
6 Man Death Company.
Furioso Dread.
2 Rhinos, melta/pfist/missile on 2 ten man tactical squads.
5 man honor guard, 2 power weapons and 2 plasma pistols.
Dante.
Corbulo.
2 Baal Preds.
5 man assault squad w/pfist.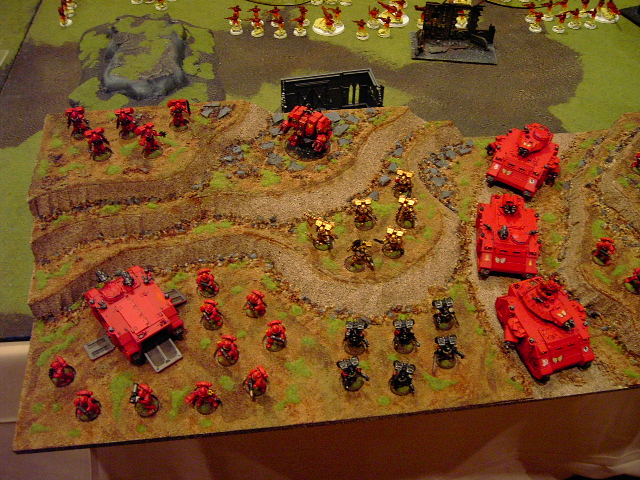 Here's my deployment, in the far corner: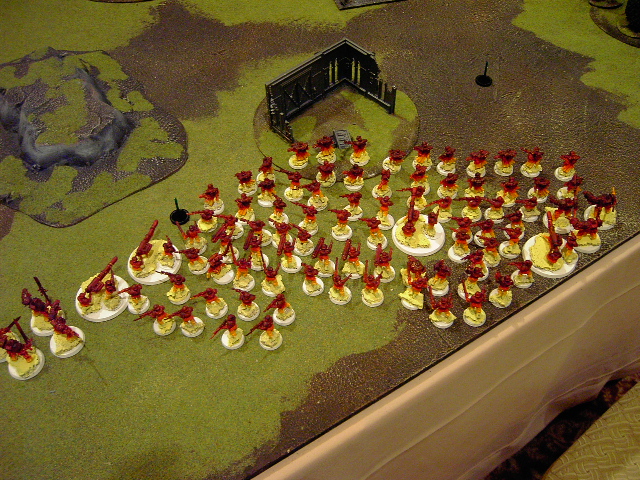 Here was his (he deployed first):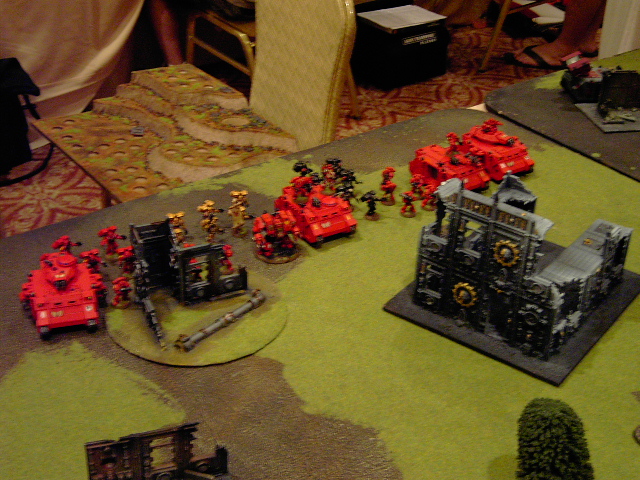 His first turn movement. Corbulo stalled in his Rhino.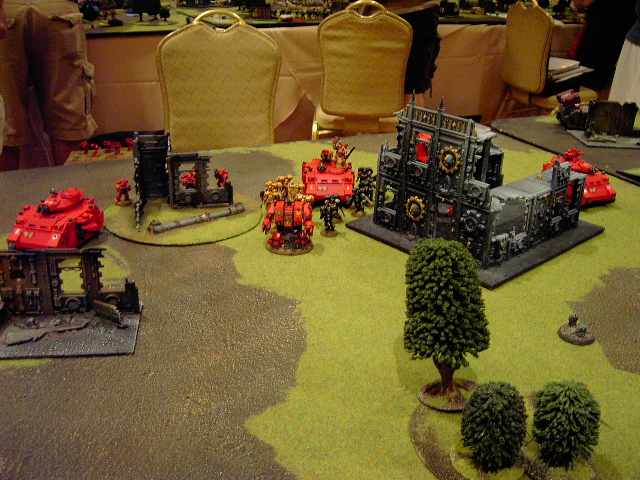 Mine. Not a whole lot going on.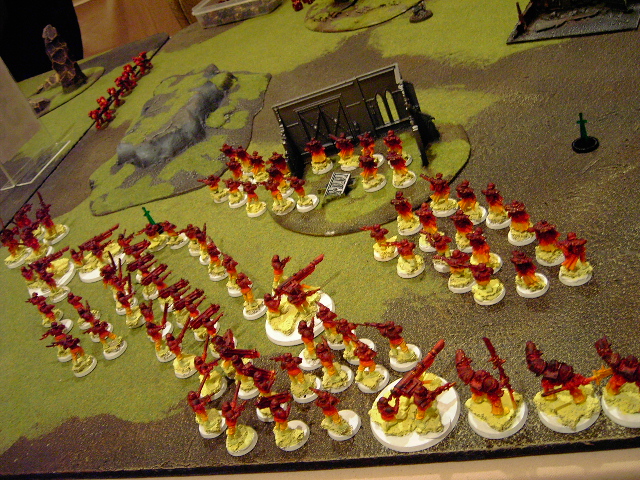 I spent alot of time shooting him. I killed most of the Honor guard and a jump pack squad.
Then the death company ran to the side instead of walking into the firepower.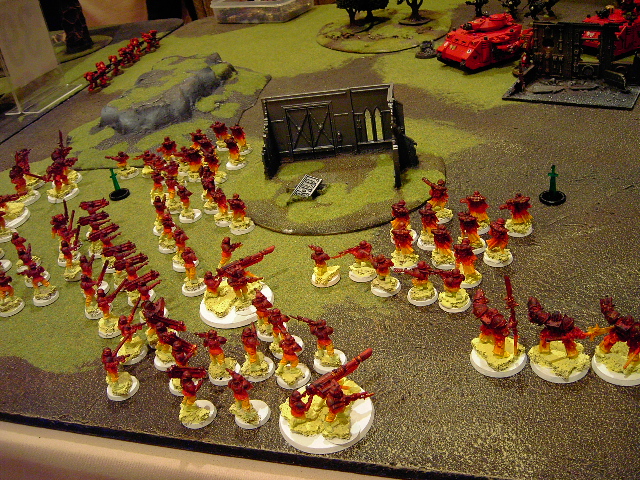 Here he's moving forward and securing an objective with a half-squad in a rhino.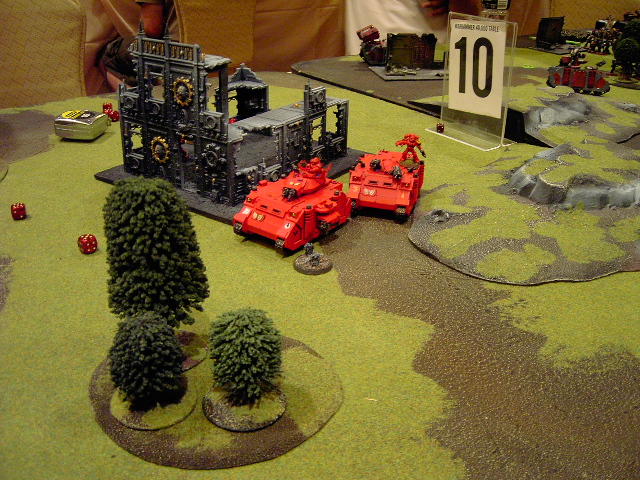 Here he is hiding some more from the guns.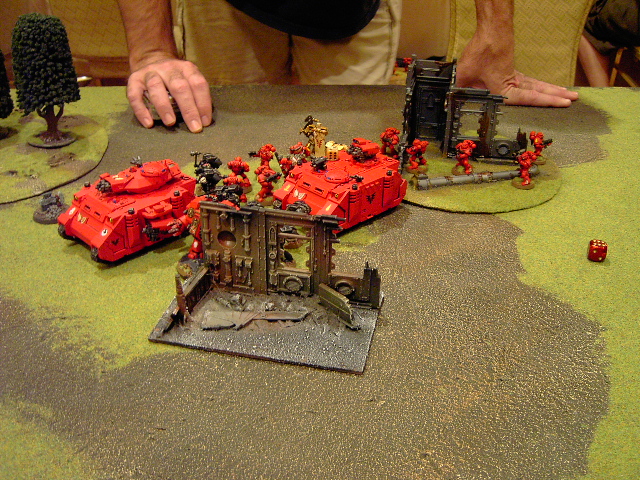 Here I am moving up. I think this was turn 5.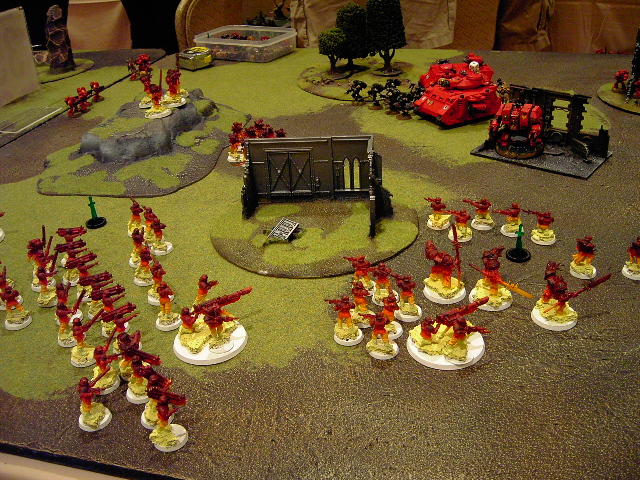 Not a whole lot going on here, he's moved up some more on that flank.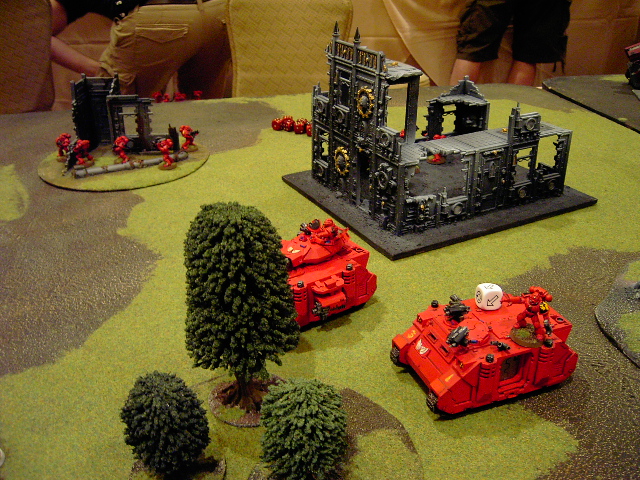 The Death Company are coming forward finally.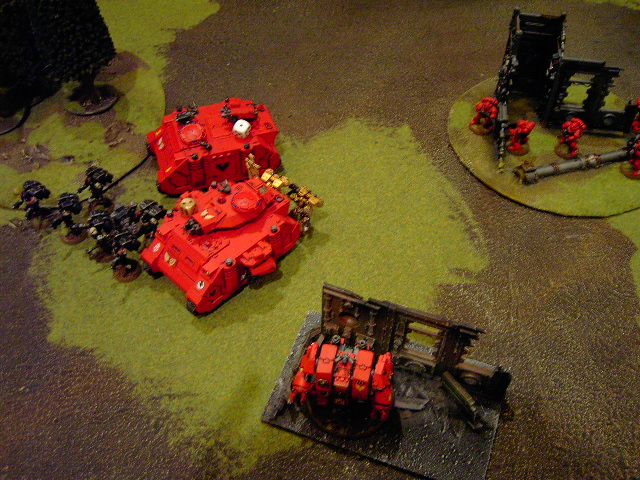 As you can see, I shot quite a few of them dead on my turn. They advance anyway...
That dreadnought took a barrage of firepower but was just shaken 4 times and ate the stormtroopers in front of him.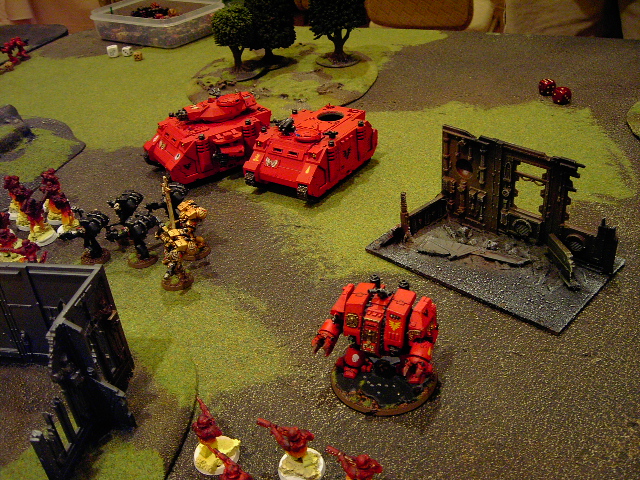 I think I immobilized both of these vehicles, that was about all I managed on that side.
There is an objective marker right behind the rhino carrying a troops half-squad.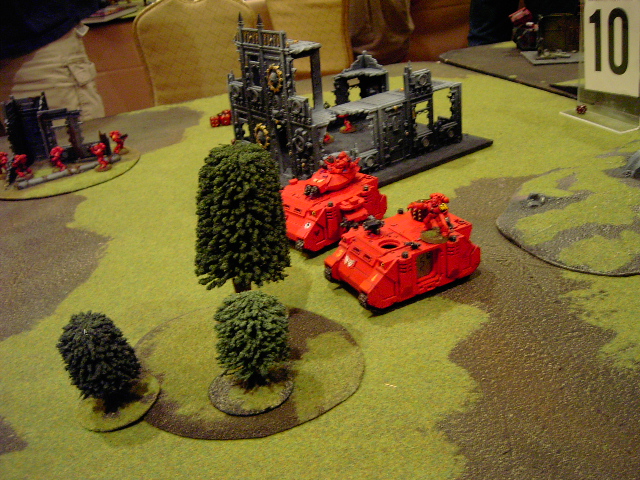 Before the Blood Angel charge.
Sadly my opponent shot his Death Company at the Sisters squad (never do that) and they lost enough for a morale check, which I failed.
So they stood around. Dante cleaned up the stormtroopers on his side, and I shot the crap outta him with heavy bolters but only got 2 wounds through. He failed to do any damage in close combat, and I didn't kill him.
There's another objective marker in the big building. These squads didn't do much for the entire game.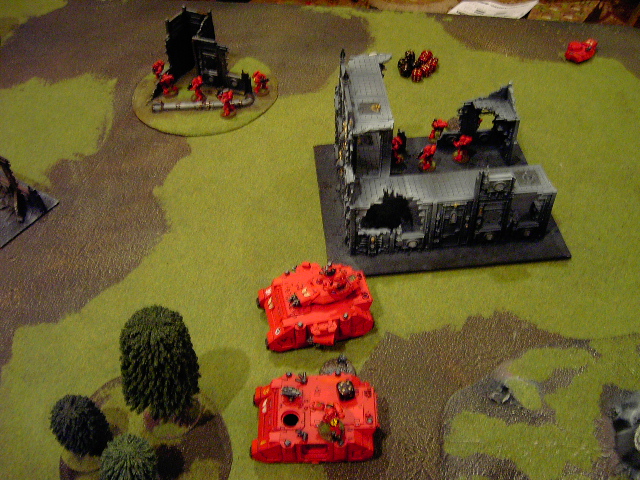 I got a 6,6,6 on the dread with that lascannon team. Saved me from a loss.
In the end, he had 2 objectives and I had 2 objectives. We contested the third, so it came down to
VP
's and I had him by a large margin.