Kill Point Mission.
His army included:
Eldrad.
Avatar.
3 War Walkers with Missile Launchers (double).
2 Wraithlords (Bright Lance, Missile Launcher).
4 10 man squads of Dire Avengers w/Bladestorm Exarchs.
1 20 man storm guardian squad w/lock w/conceal, 2 fusion guns.
My setup in the corner.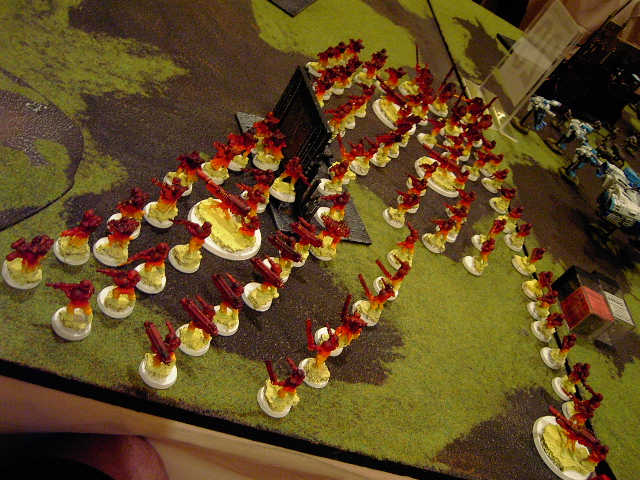 His setup: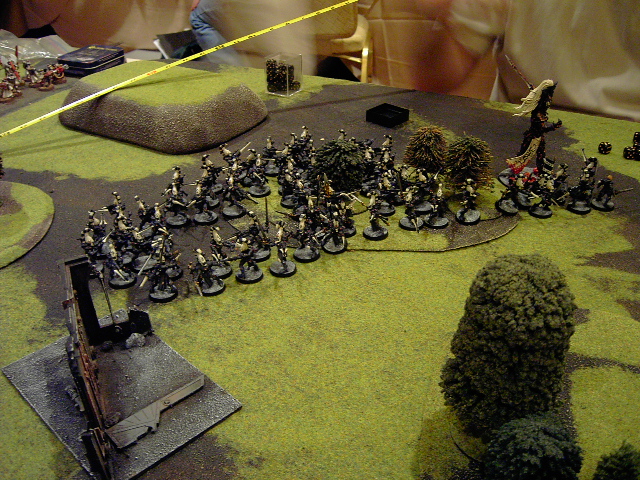 Essentially most of the game was him moving from the first forest to the second.
I smacked him down with shooting.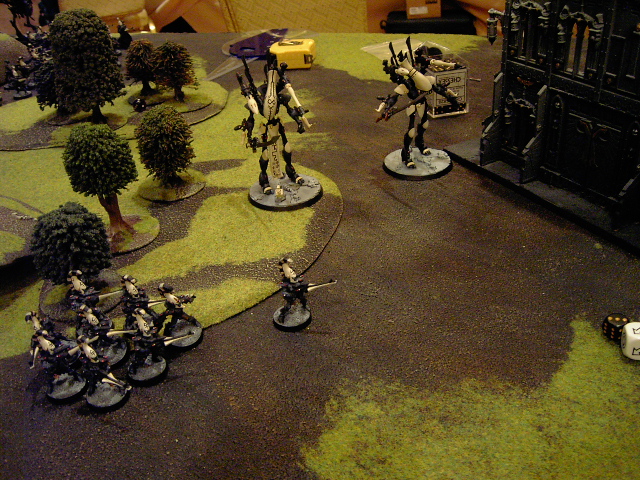 He had a unit of war walkers that outflanked and spanked a retinue, but I smashed it.
His Wraithlords he kept in reserve, and it cost him the game (I can't kill them easily).
The only major thing of note to occur was on turn 4 his Avatar was coming forward and Eldrad tried to fortune him, I rolled my hood and stopped fortune twice then doom...but it meant nothing since I was having fun killing all the
DA
coming forward.
Oh, and I broke his sword off. It was broken before but still, I felt horrible about it. I didn't just kill the unfortuned avatar with 2 Sisters squads and 2
GK
squads. I should have, but with the victory conditions I'd have had to like double + 1 his lost
KP
count versus my own to "win". Maybe that was game 5, I dunno I didn't pay much attention to the victory conditions if it wasn't an objective x5 game.
He had a
DA
squad and 2 wraithlords left at the end of the game.
I had this: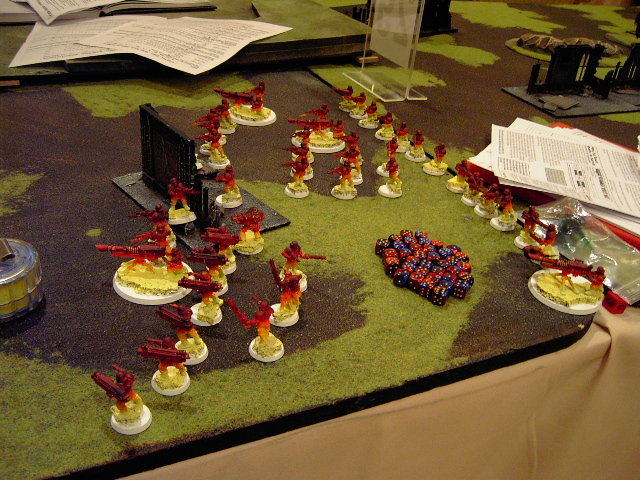 I didn't take many pictures because the game went so fast. He ran up, I shot him. He lost his cover squad early, so his
DA
couldn't get in range of my back line without coming into the open.