Gee, more mech Blood Angels.
His army includes:
2 Baal Preds.
2 Rhinos, 2x 10 man tactical squads with pfist, melta, missile launcher (I think).
2 5 man Vet squads w/power weaponx2, plasma x2.
1 10 man assault squad w/pfist.
10 man deathcompany led by a chaplain.
His setup: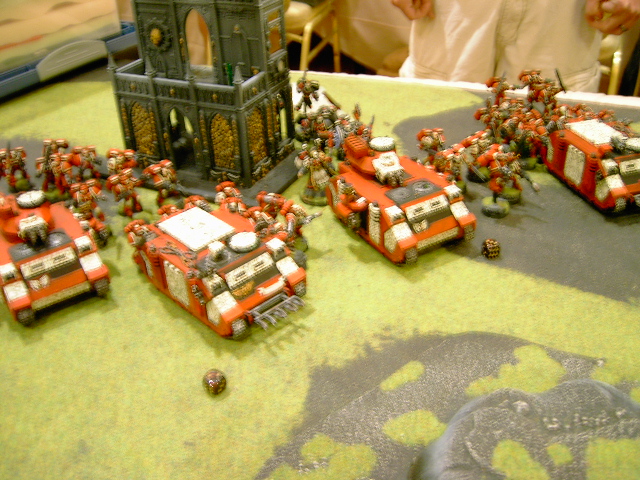 Mine: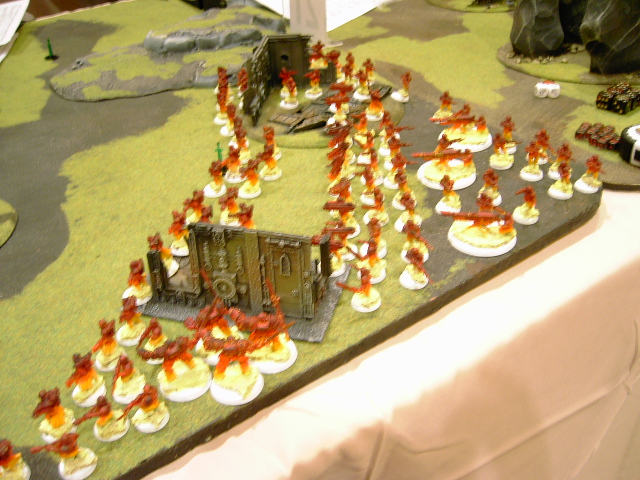 His first turn: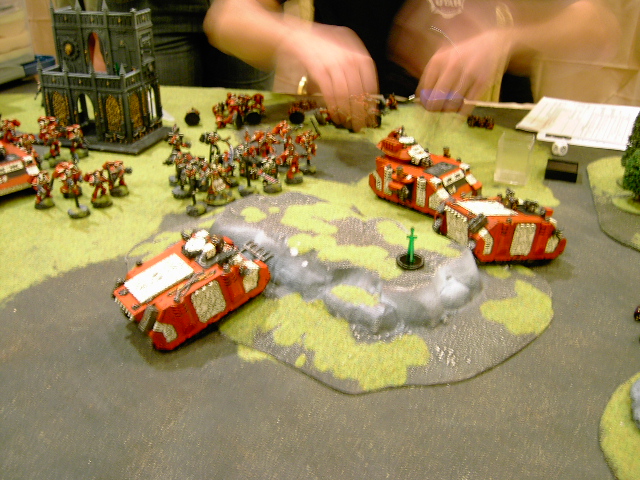 Those marines in back aren't dead, they're in the Rhinos.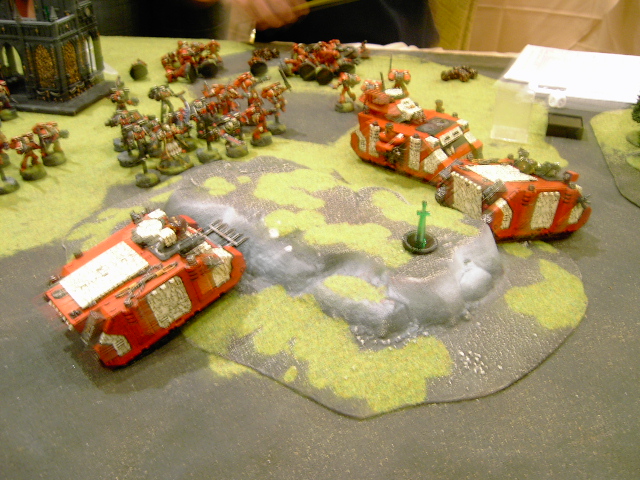 I move up a bit.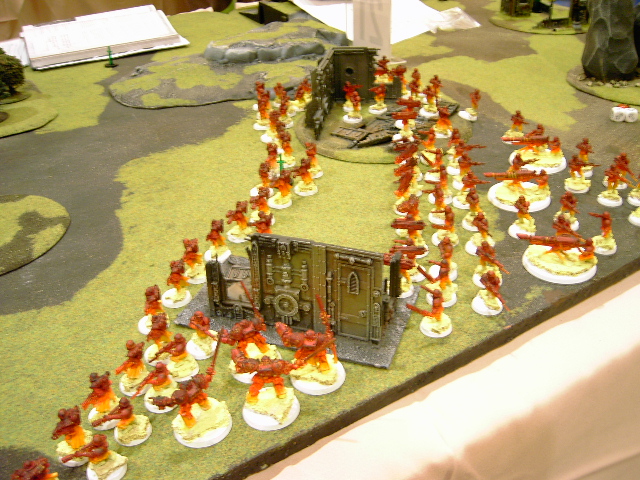 I stopped his rhinos, and he got out and stopped moving.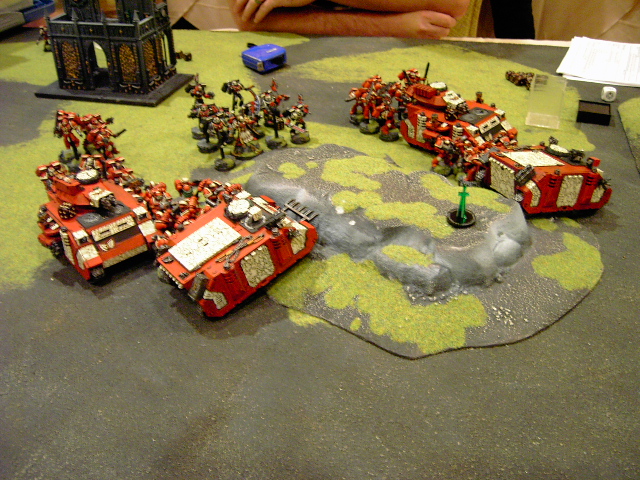 I moved up some more, and I spent several turns shooting vehicles with my stellar anti-tank capabilities.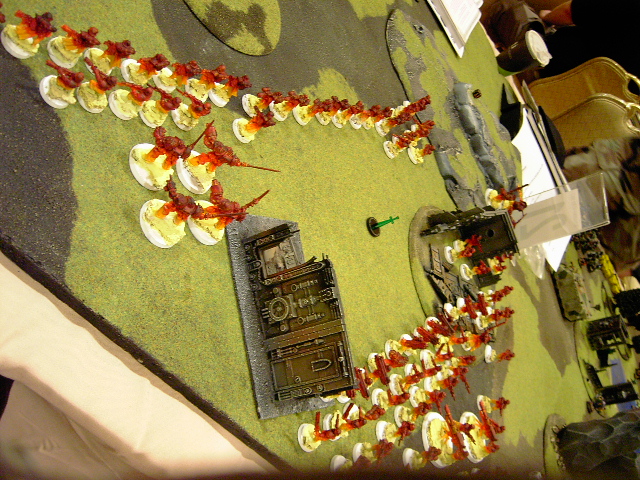 The death company is brave...and has a normal chaplain not Lemartes.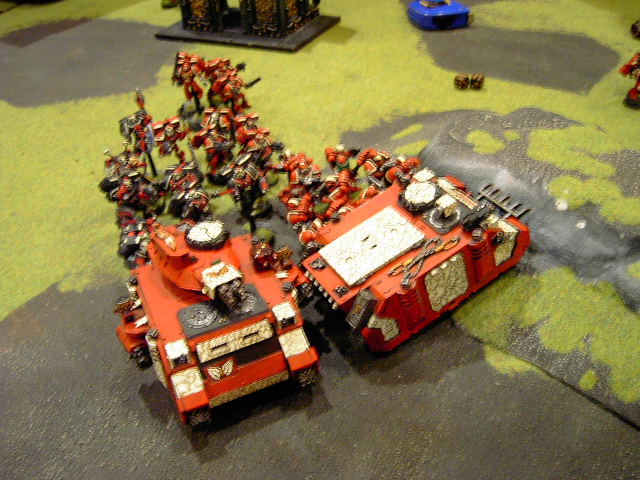 I kill a Rhino. I think this is like turn 3. Yes, exciting!
lol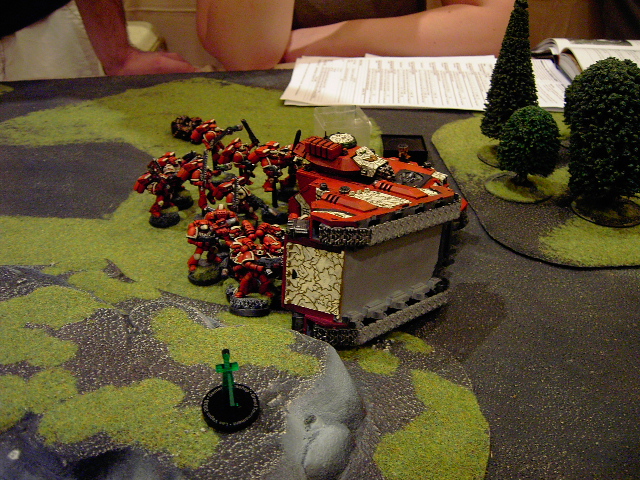 He moves his Baal in a bad spot, 2 lascannons and a GKT unit can get side shots.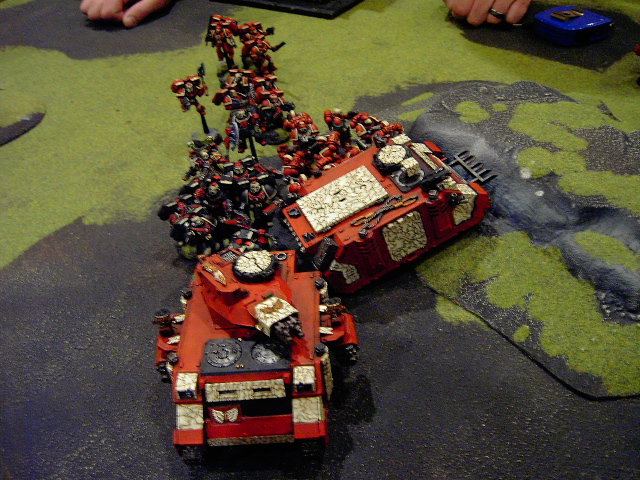 I kill the other Baal Predator.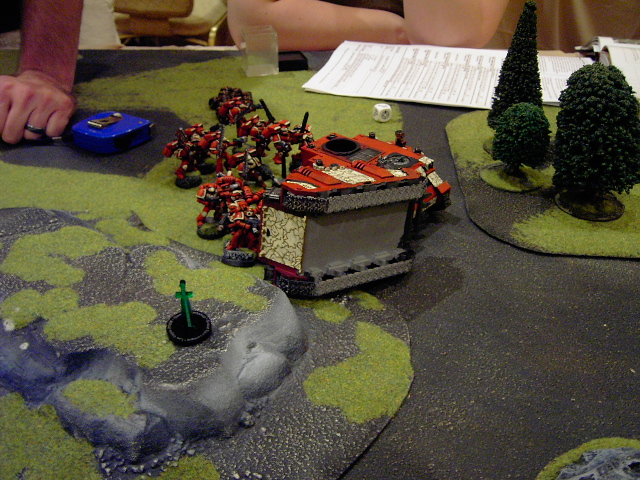 I'm ready to take his moves out if he so chooses. I am about 20" from his jump pack troops.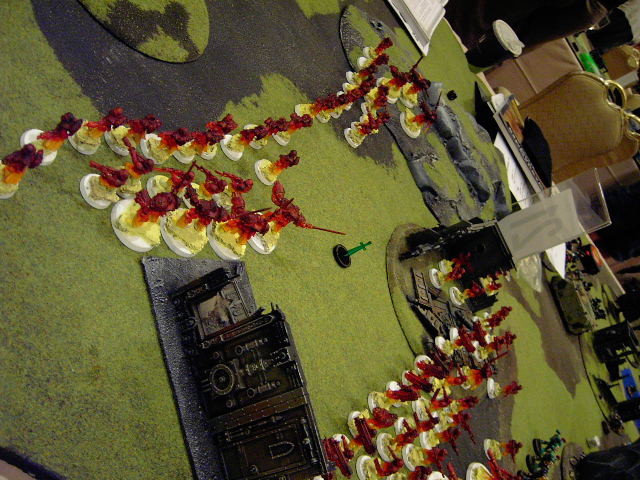 A veteran squad comes flying out by itself. A gift?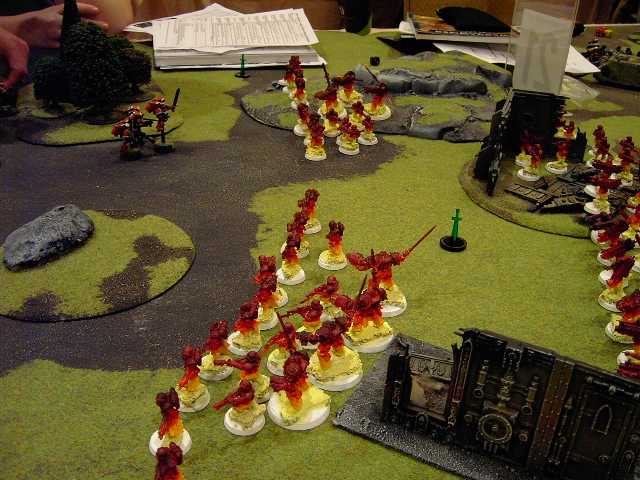 Then a tactical squad moves into the wrecked Baal.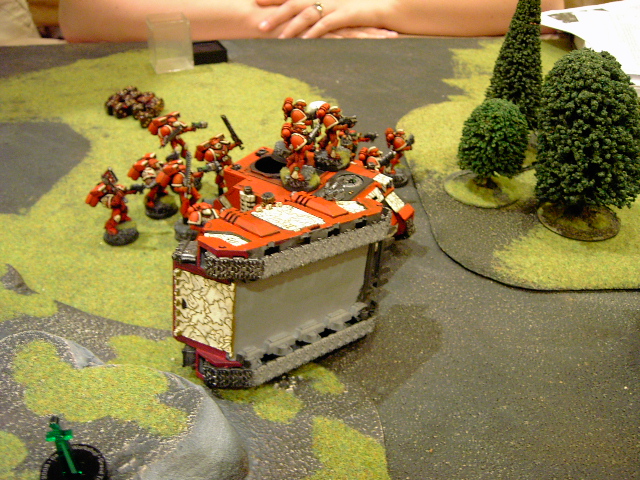 Charge of the Light Brigade.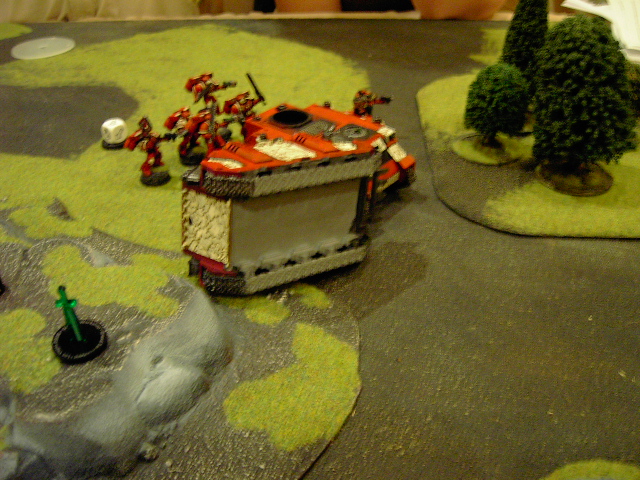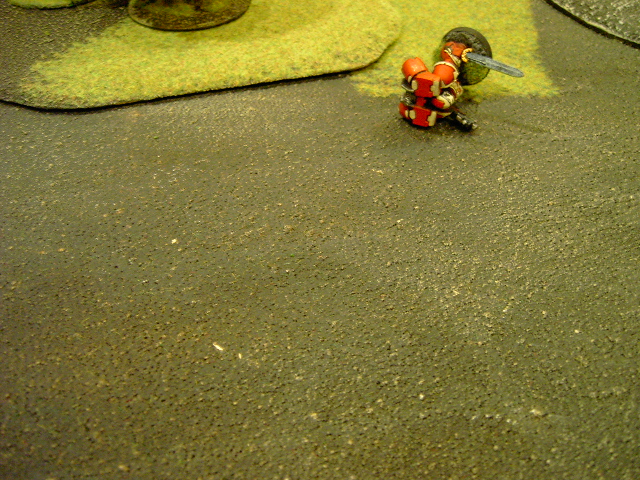 Ready to take the
DC
on.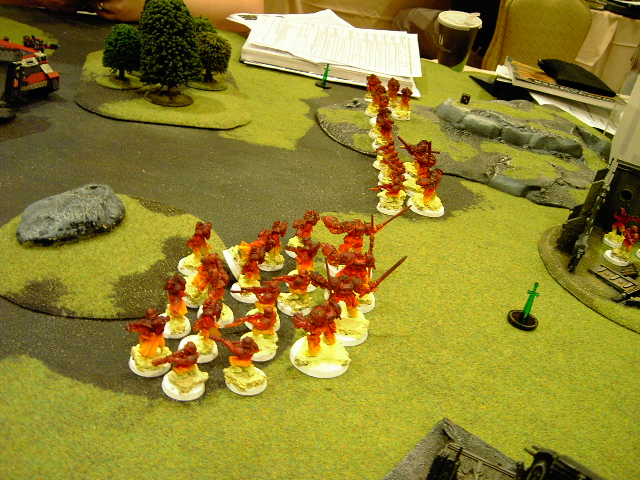 I punked the other Baal down to immobilized/all weapons destroyed.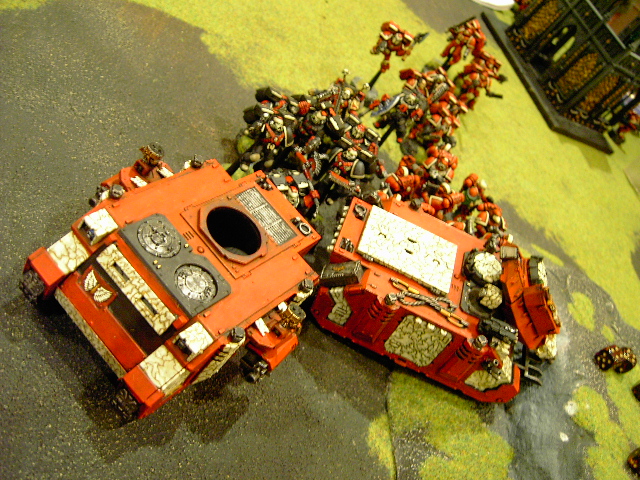 Blood Angels charge #2 is getting prepped: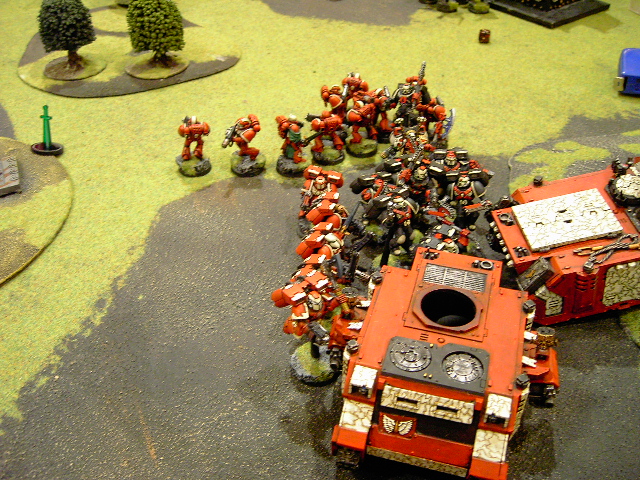 The guy in back is the last surviving member of the tactical squad that charged previously.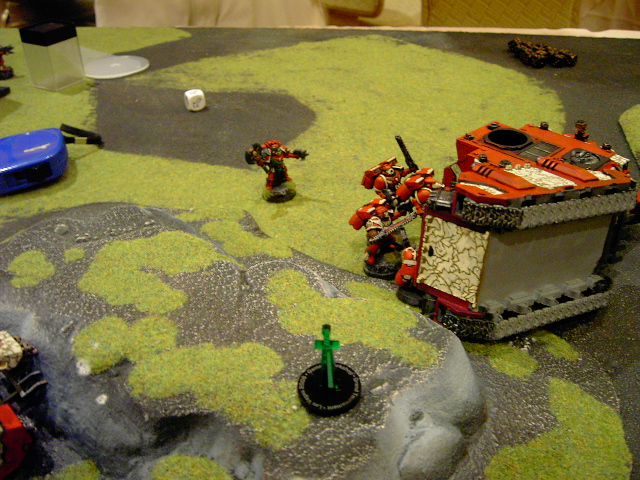 One squad of jump pack troops falls back to take the objective in the back.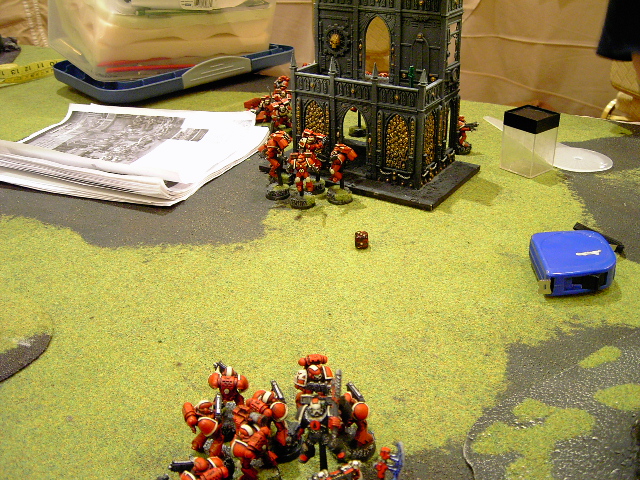 I move to control my objectives and contest the center. He comes out to play.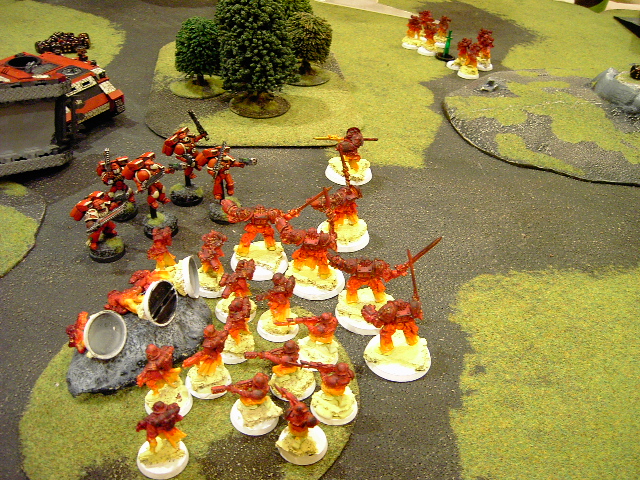 The aftermath of the second charge of the light brigade: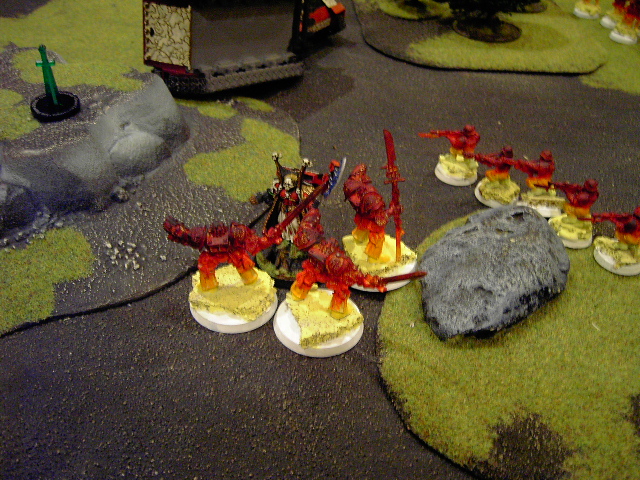 I got the stormtroopers to move forward and take the central objective, giving me a 3 to 2 objective win.
GKT charging into
DC
who have 8 of theirs + 1 chaplain locked in combat with 3 Sisters of Battle so only 2 can attack my GKT....yeah, not good. I killed like 6 of them flat first round.
Oh and I shot most of the rest of the jump packers to death with my guns, and that lone tactical sarge when he went to contest the middle objective (that's what the stormtroopers are doing sitting there).