Yeah, good times. Dawn of War.
His army included:
4x8 man zerker squads with powerfist champs w/icons.
8 man lesser demon squad.
8 man termies with plasma,
LC
champ, meltax2, chainfist...maybe a couple flamers too.
Demon Prince of Khorne (no flight).
Greater Demon.
2 Oblits.
I win first turn, but as usual make my opponent go first.
He obliges me with the 'waves' of Berserkers I need to win the game.
I will look and see if I missed a pic or something, I thought I took a pic of him in the middle of the board but might not have. It was 2 zerker units and a
DP
in the center. I deployed 2 sisters units and my GKT hero's retinue.
My first turn I come on the board edge.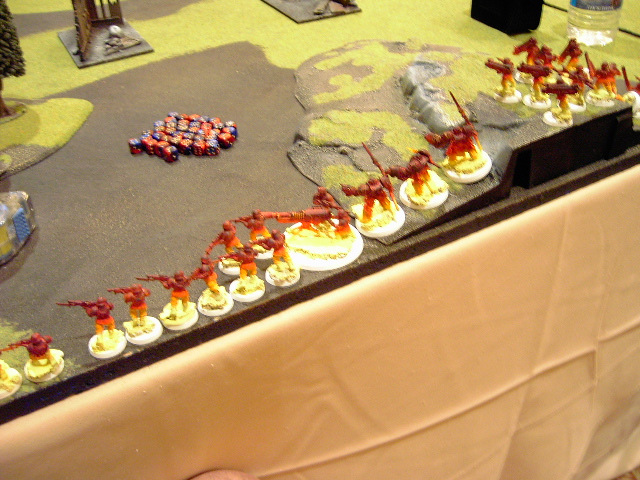 A shot down the ranks:
By this point I've killed his
DP
and shot his leading squads into a single 2 man units.
Before his drop, he's running at me here (thus no assaults).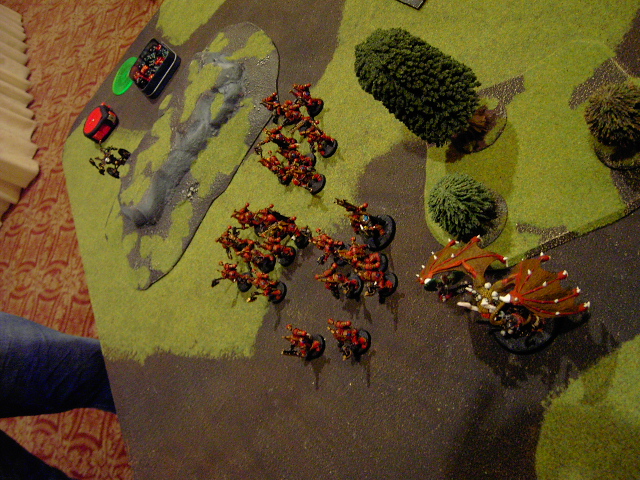 I run my heavy bolters on the right towards him:
His drop. No mystic fun sadly.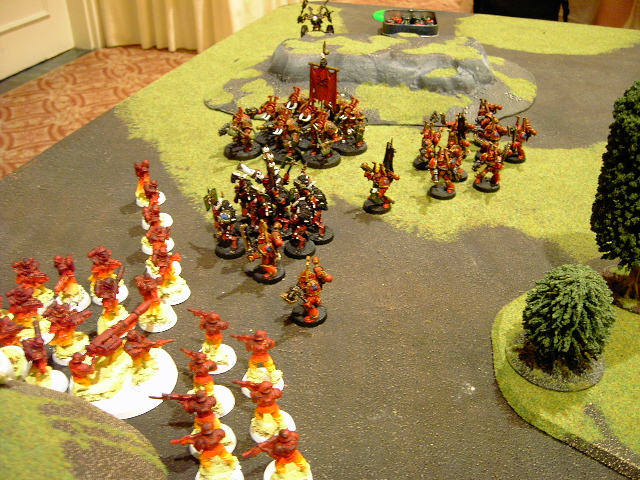 Another shot, before the killing begins.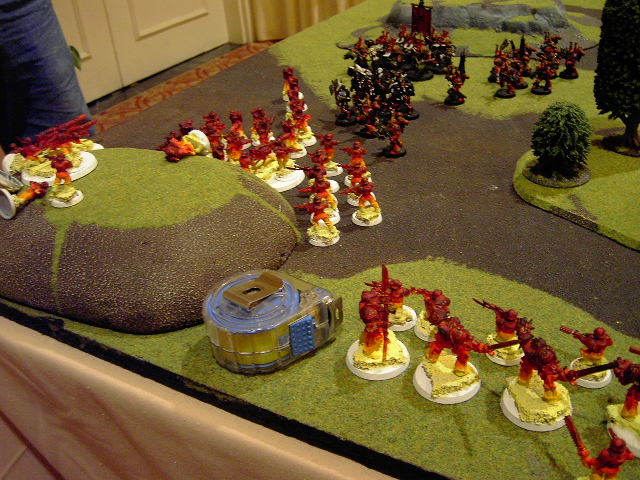 And....everybody's dead!
lol
He crushed the Sisters and the Guard unit in
CC
(though I did make like 13 3+ saves versus his zerkers, that was entertaining).
I shot the demons dead and killed half the zerkers.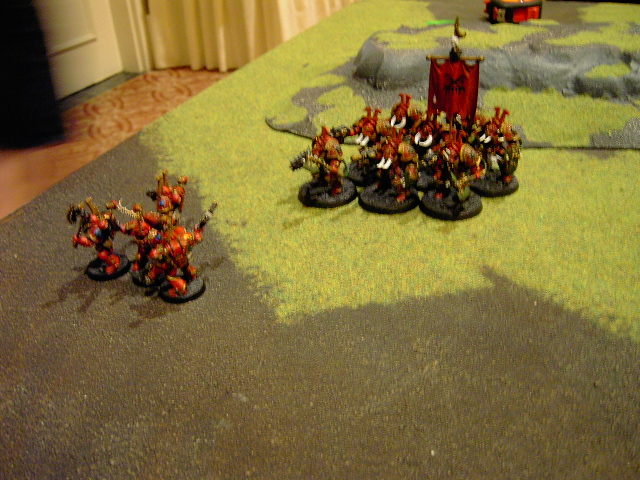 I move my guys around a bit.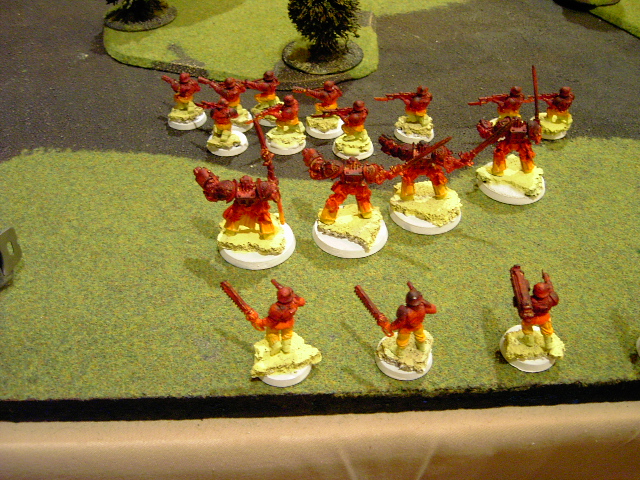 I screened the last two guard units from assault with the Sisters.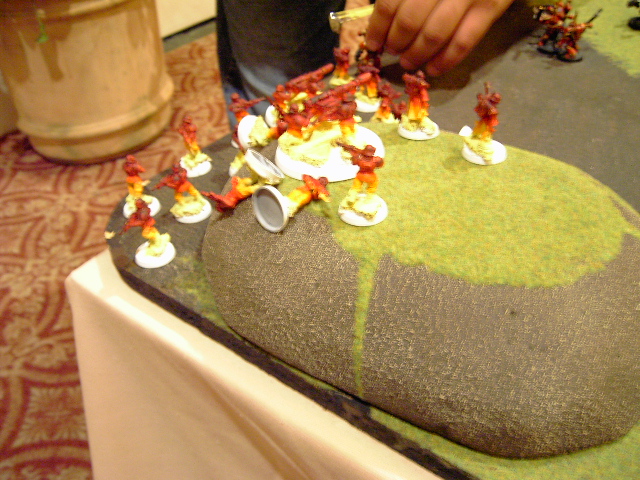 He shot the crap out of the small guard squad with his termies, and they died.
Then he killed the Sisters with his zerkers.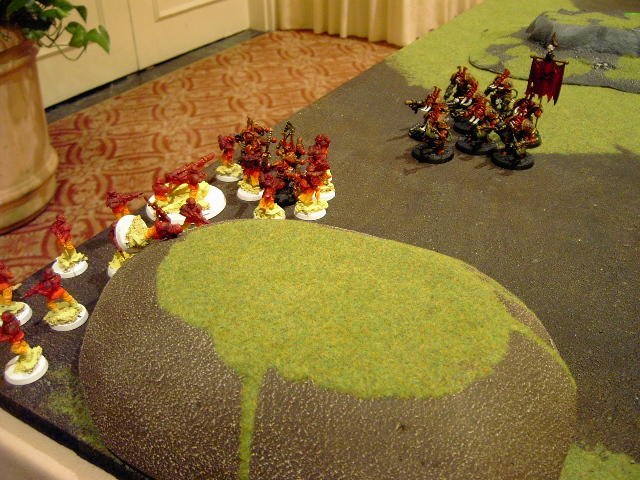 My gunline killed the zerkers and started punking terminators.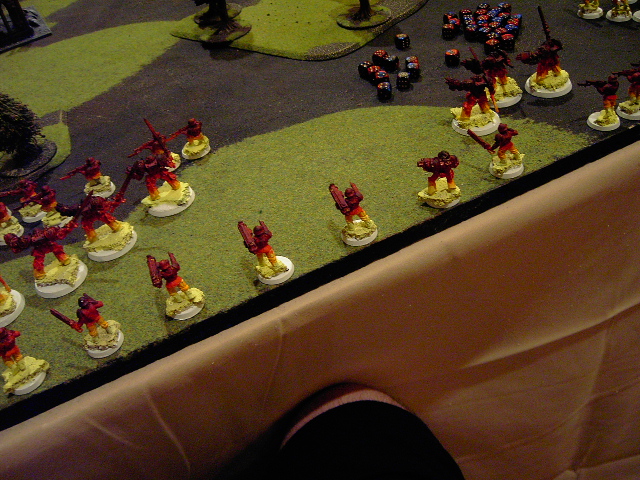 In the end, there were 2 Termies left at the end of the game...and he rolled a 11 on their morale check so I got max points on that one.