So everybody is always complaining about how yellow is hard to paint. Over dark basecoats or light, it always comes out blotchy and takes layer upon layer of the stuff to get a good even coat. Well here's my solution.
There are two different methods here, one for textured surfaces, and one for smooth.
Step 1. Apply the base coat. For textured surfaces, start with orange: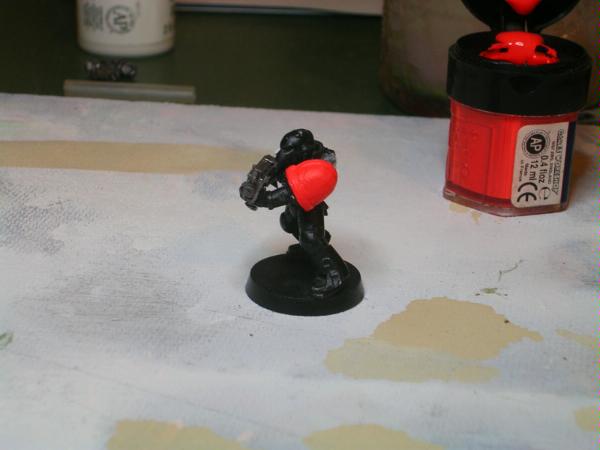 For smooth surfaces, lay down a good, even coat of white. It's very important that your white is even and not blotchy. While this can be hard on a darker surface, I find even white to be easier than yellow in terms of consistency.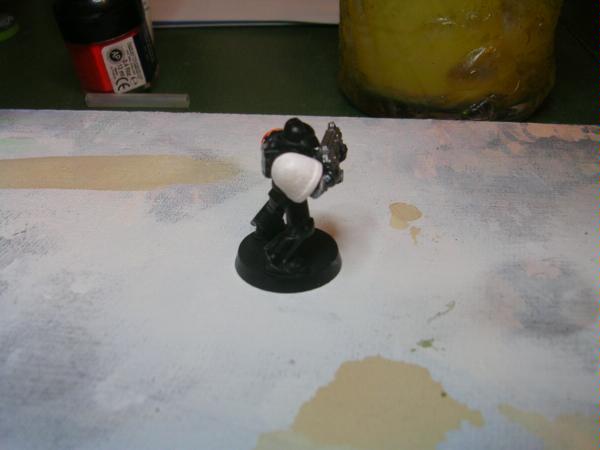 Step 2: Apply white over the orange. For textured surfaces drybrush it on, leaving the orange in the recesses; Remember the more you drybrush, the whiter the surface will get, and the brighter the yellow will be. In the example I just painted the white on, leaving the orange visible towards the rim of the shoulderpad. (Protip: If you can blend well, this would be a good way to build in shading. I can't blend one bit, so this example will look not so good. I will include examples of this technique on textured surfaces at the end of the tutorial.) This bit is important:
BE CERTAIN YOU HAVE LET THE PAINT DRY FULLY BEFORE THE NEXT STEP
.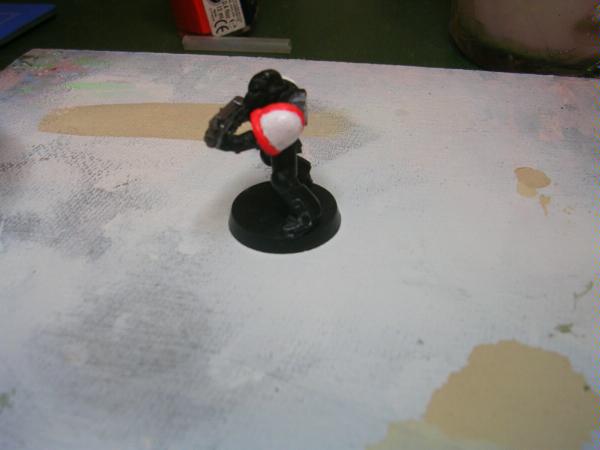 Step 3: Apply yellow ink to the area. I usually dip my brush into the ink, then directly into my rinse water to dilute the ink as I find it a bit strong right out of the pot. Experiment to see if you prefer your ink straight or diluted. Remember what I said about being sure the paint is dry? Witness the orange dot.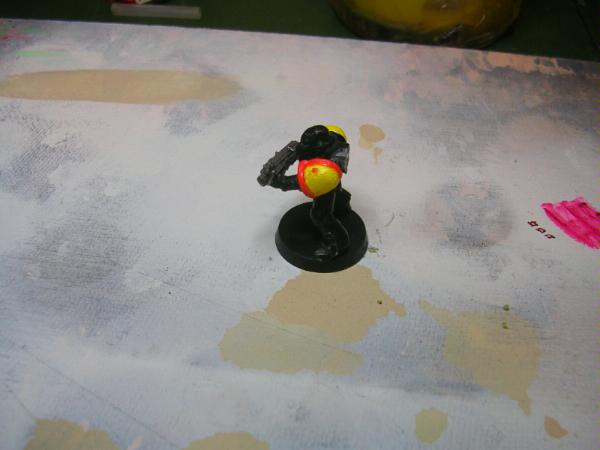 On the plain white basecoat: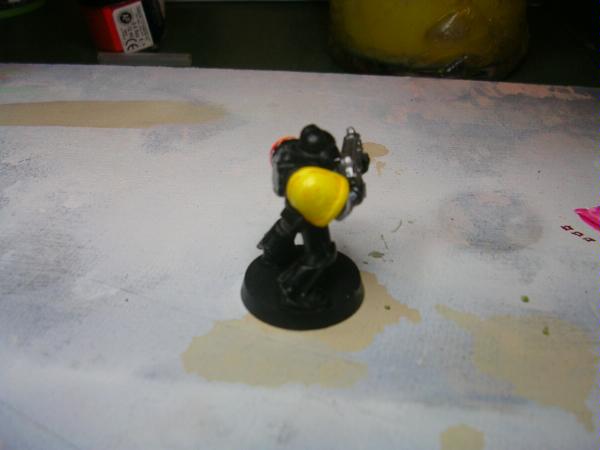 Luckily fixing mistakes is easy. Just repaint white over the error, and then take a walk or something.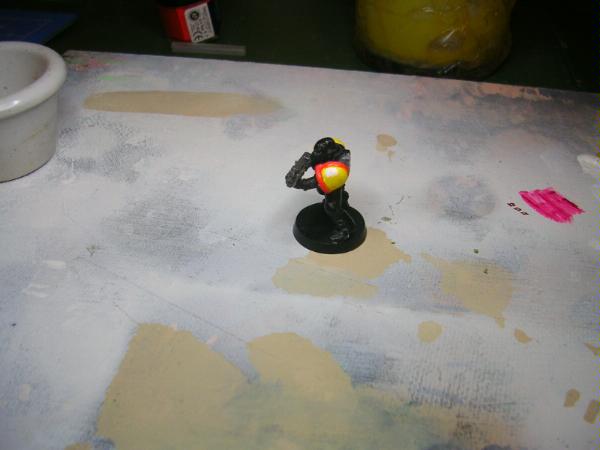 Re-ink if necessary and paint the trim:
Orange basecoat: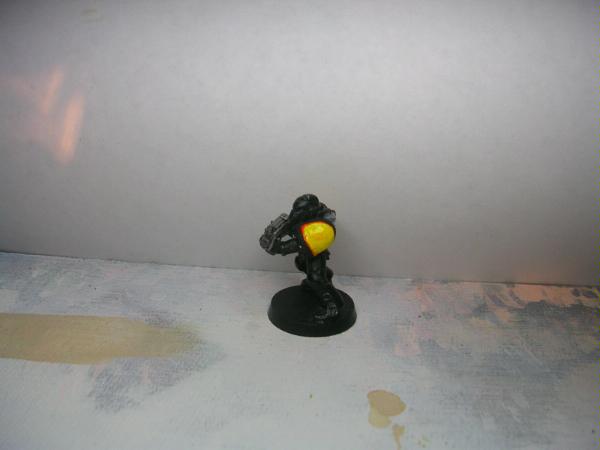 White Basecoat: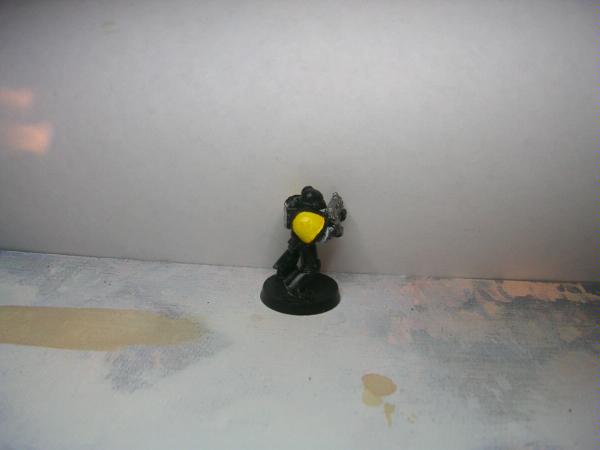 Once everything is dry, a good matte coat will take the shine right off.
So for some examples of textured surfaces.
The following models dont have a single brushstroke of actual yellow paint anywhere on them: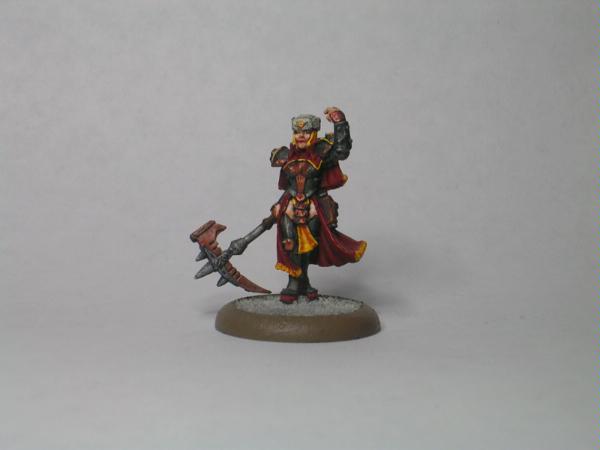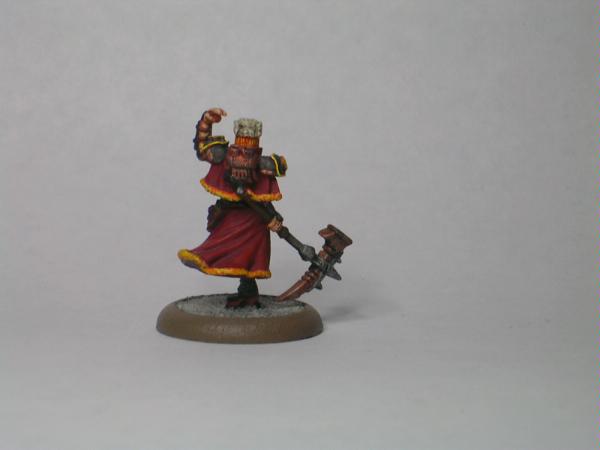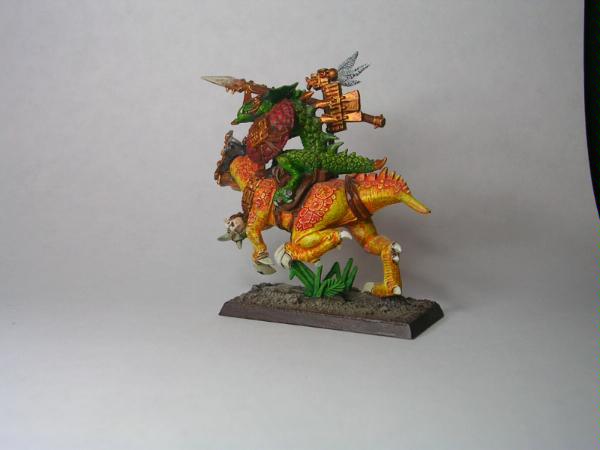 That's all there is to it. Yellow the easy way.