Hey, you know what I need? Reinforcements for the Weeping Legion. Papa Nurgle needs to spread his love around a bit.
A while back, might've been around Christmas, or possibly my birthday (I don't even remember anymore) Highlord Tamburlaine somehow managed to get his hands on several packs of Dark Legion Legionnaires from Warzone. The old metal ones, that is. I just haven't gotten around to painting them, but this week, that finally changed. I wound up cracking open the blister of Blessed Legionnaires. These guys are surprisingly gribbly.
So, first up, probably my favorite of the bunch is this balding, one-eyed guy whose whole torso is missing skin.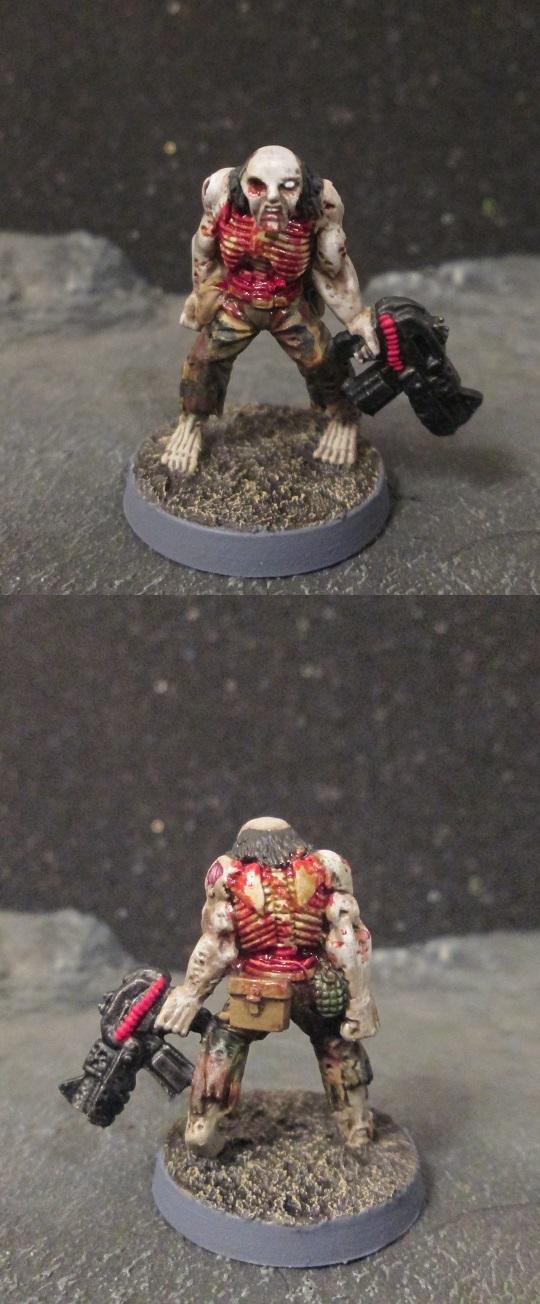 Next is this happy fellow in rags who is missing patches of skin and seems to be infested with large worms. Also, he's apparently been scalped.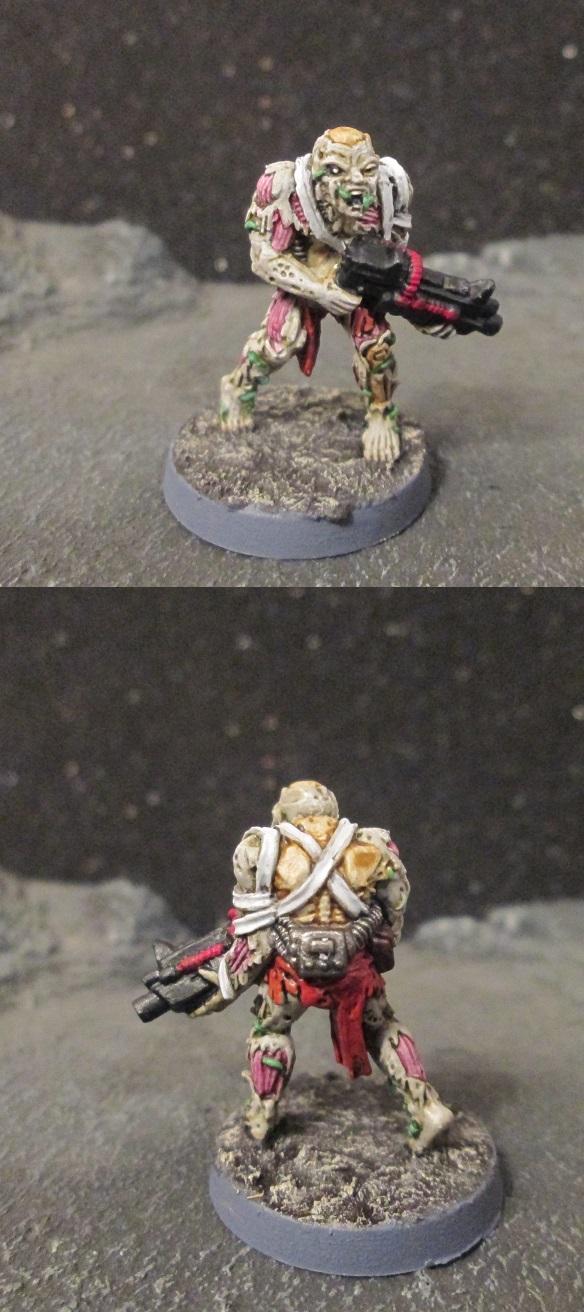 Then we get this guy. I think the Dark Soul was channeling its inner Nurgle since he's absolutely covered in pustules. Not sure how pustules show up on bone, but they're there. He's also clearly been shot a few times.

Finally, we have the Incredible Melting Man.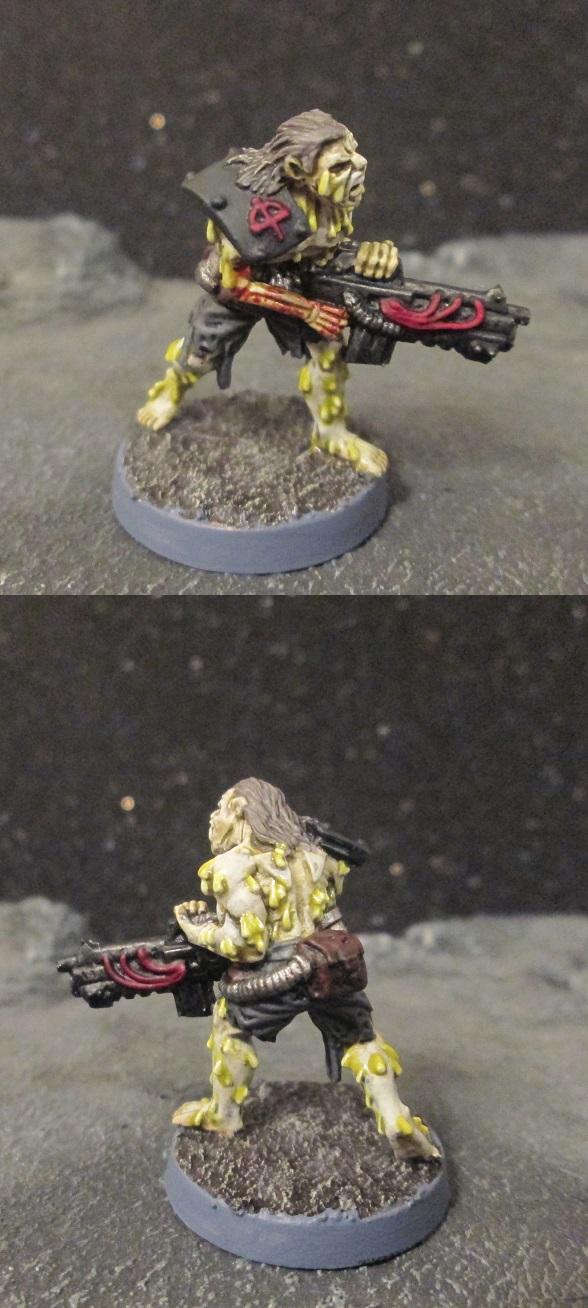 An odd feature among these guys is that they all seem to be missing the skin on their backs. It isn't quite as apparent on the melting man, but it is on the other three. They also all seem to have hoses and tubes running into their guns for some reason. They look like they're running to power packs, but all of their guns except worm guy's all have ammo magazines in them, so I don't think they're using energy weapons. It's odd.
"But Barzam," I hear you asking, "what about that worm infested corpse you promised in the thread title?" Glad you asked. This cheery fellow came into my possession as the prize for that Chronicles of the Wayfarer challenge from Highlord Tamburlaine. The figure comes from the Alien Infestation Kickstarter that Troll Forged did all those years back. I think he goes nicely with this bunch. Maybe I can use him as a Nurgle Ogryn?