I have recently started a Tzeentch
CSM
army and I already have a squad of Thousand Sons, a converted daemon prince, two squads of six chosen fallen angles and a squad of ten Tzeentch marines.
The chosen Fallen are technically my brother's but he lets me use them in games. Pictures of them can be found on my brother's blog. He also converted the daemon prince for me and he is letting me paint it (with a little help from him though

). Here is a picture of two of my Thousand Sons and my daemon prince (they are still a work in progress).
Unpainted Chaos Space Marines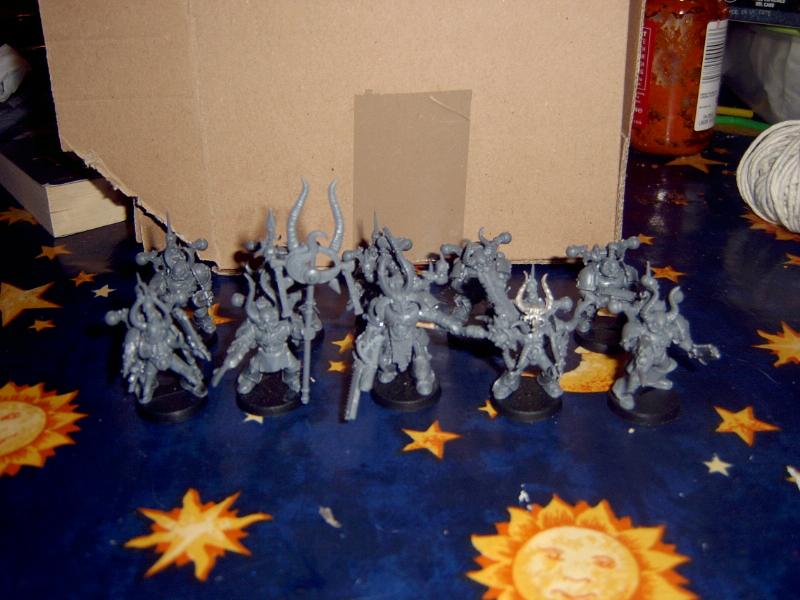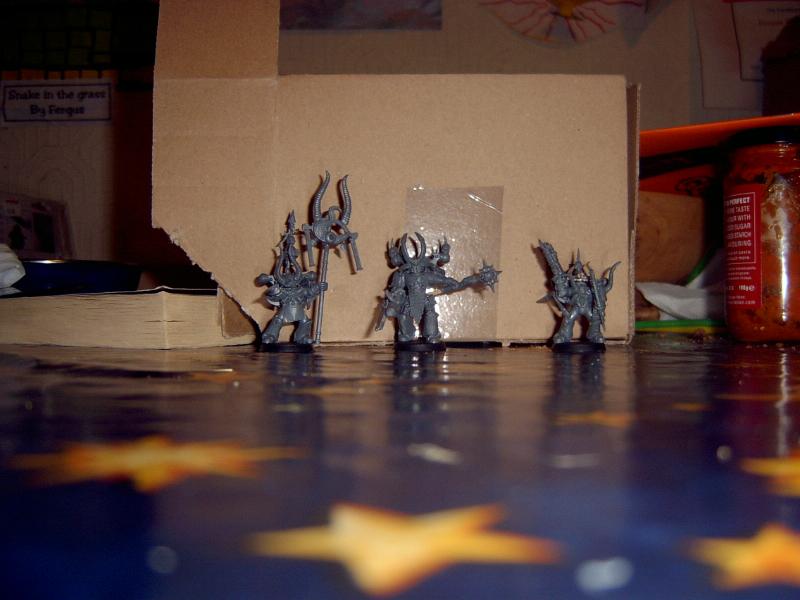 Daemon Prince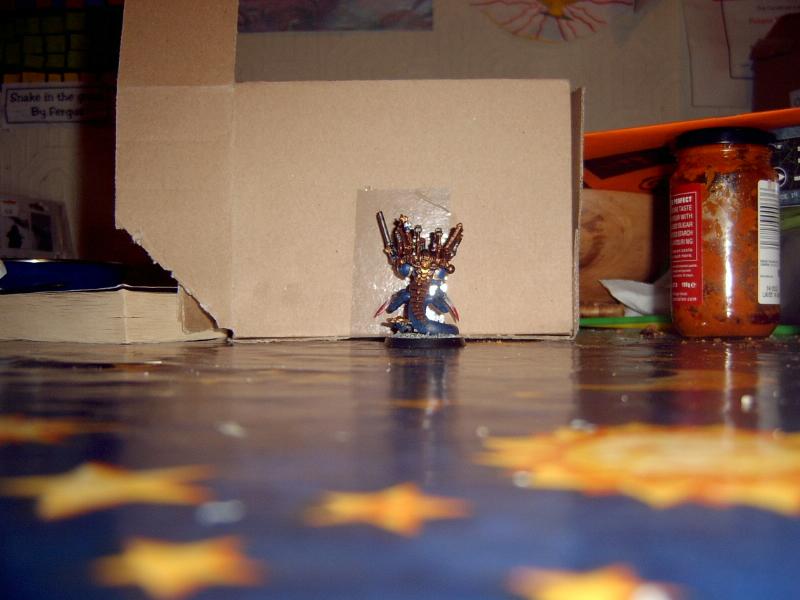 Thousand Sons