Hey there! It's been a while!

Thanks
Dysartes
,
bbb
,
Gwyn chan 'r Gwyll
and
Ragsta
for your comments on the dreadnought! I'm happy to hear you like where he ended up! Today, I want to share some more Plague Marines with you. They are old plastic models from the 90's, but I converted them a little. You remember these guys?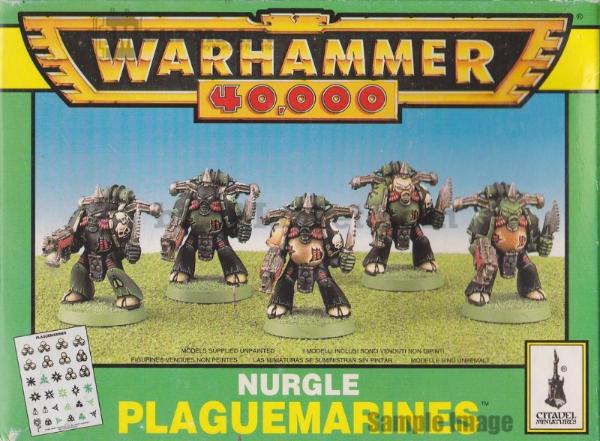 Part of the reason I converted them was that many of them had already been kinda ripped apart. Even in my teens, I loved converting minis, but often I did not go through with my projects, which meant I was left with bits and pieces of potentially very cool retro miniatures. In the case of these Plague Marines, I decided to pick up the pieces and repair them as best I could. Here's what I ended up with: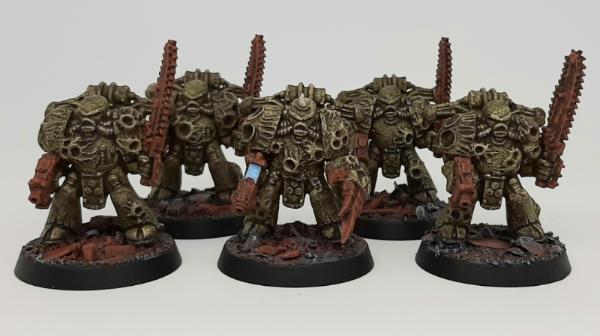 I already posted these guys on my MWG page years ago, but decided to go over them again recently to adapt their paint scheme to my newer style. You can still clearly see their origins, although they have been changed quite substantially. To nurglify them, I decided to sculpt on many pustules, as with the rest of my army. Actually, these were the first Marines I tried this technique on, and they inspired this whole army project. To bring them up to date, I repainted their weapons in a rust colour and added the newer 32mm bases with the rusty debris style. Here's pictures of ever member individually: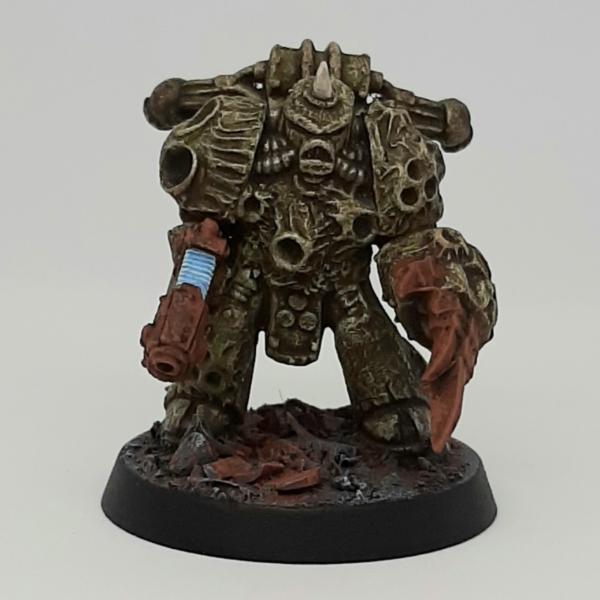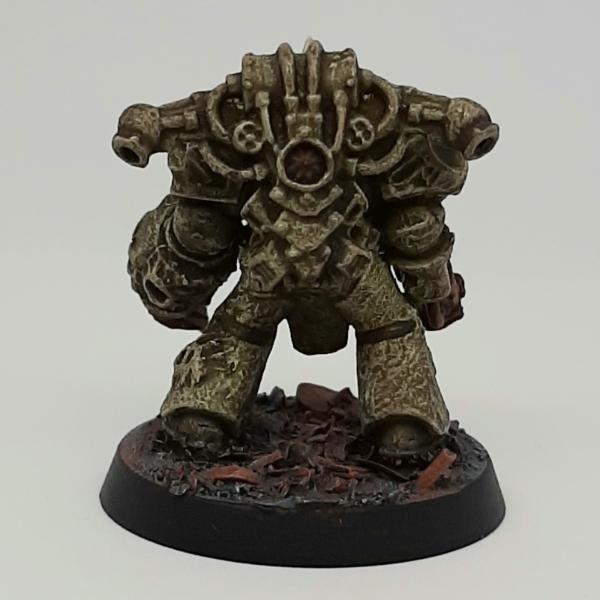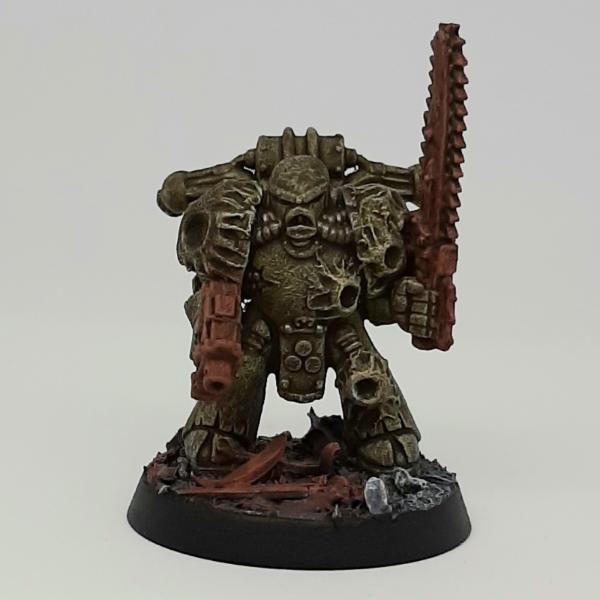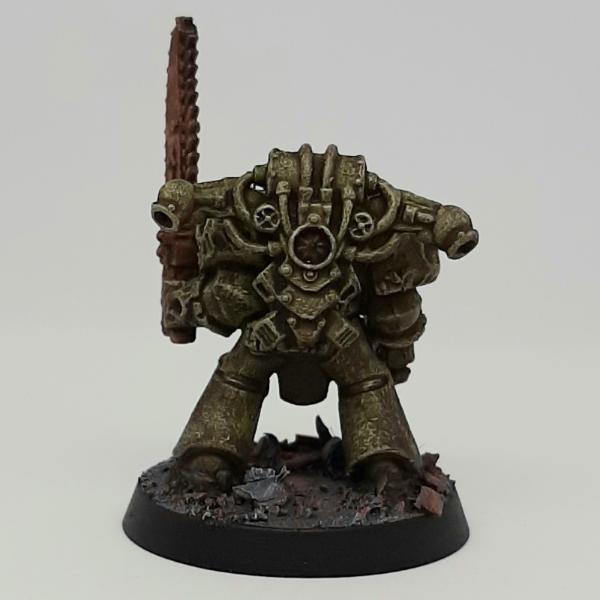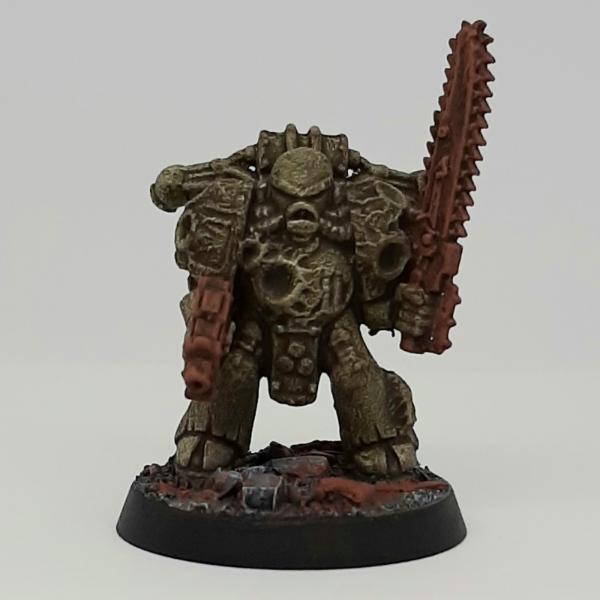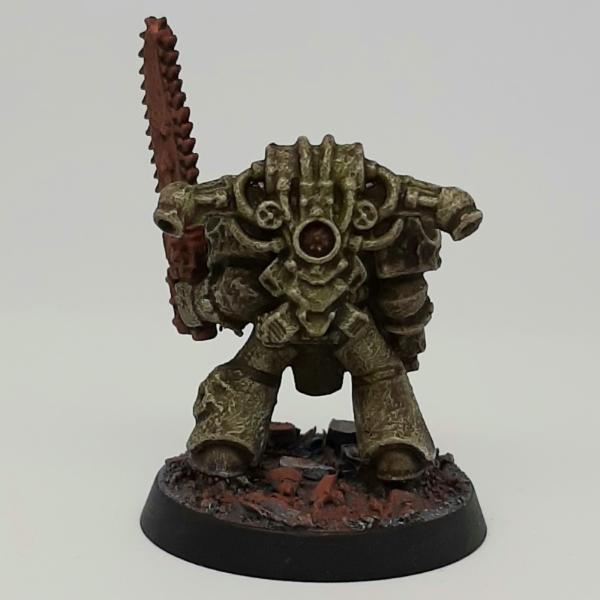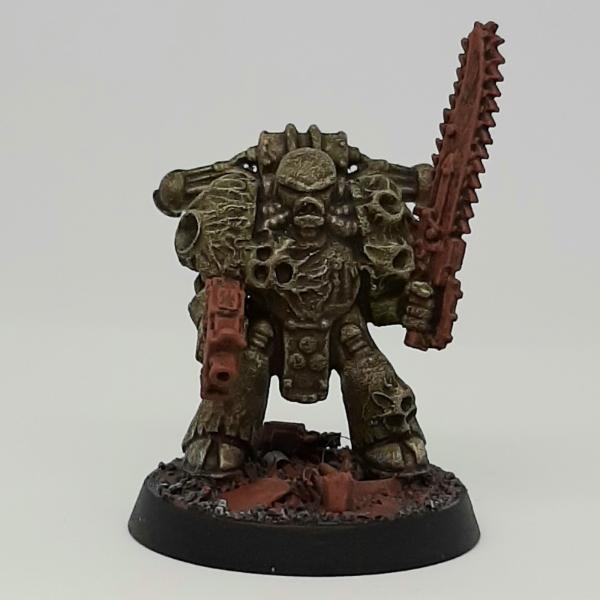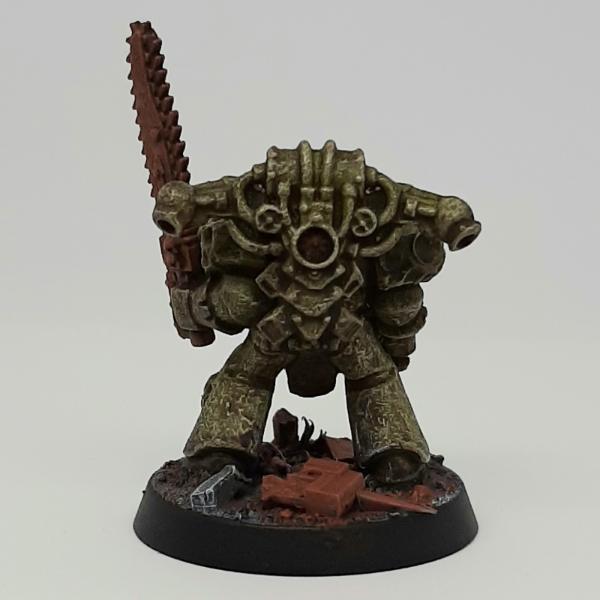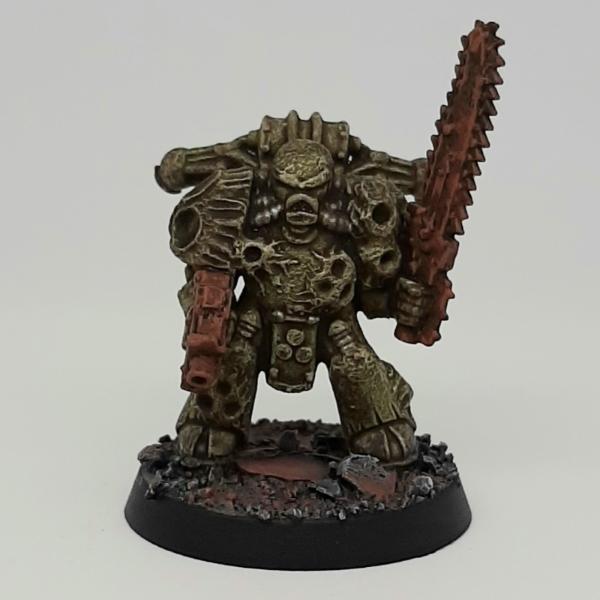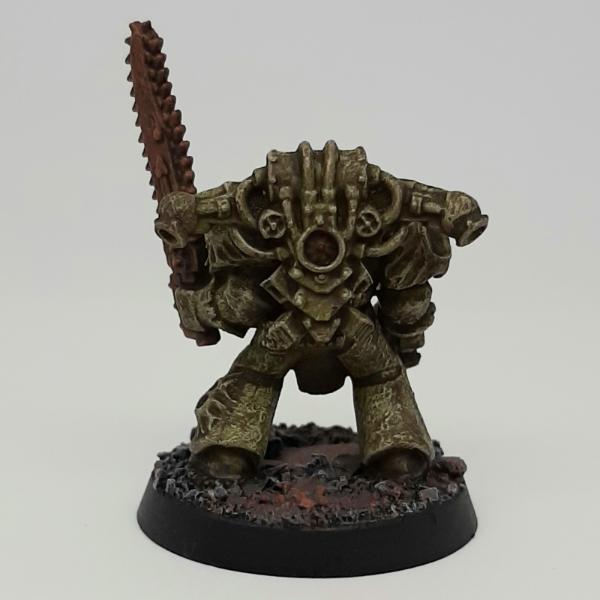 And finally, a scenic shot in some ruined city terrain: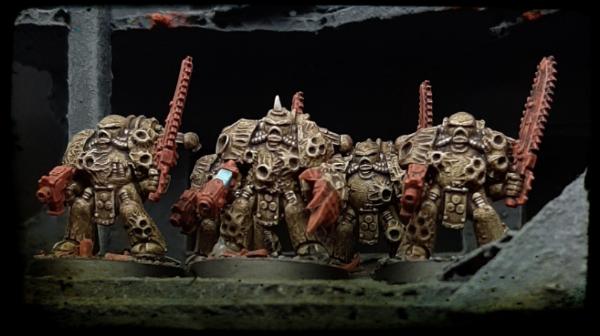 Considering these minis are old and kind of rare by now, I might use them as Chosen or something. I hope you enjoyed this update and liked the minis I showed you today. I'm looking forward to any comments from you! Until next time!