Has it really been over a year since my last update, i better have something to show for it i hear you say?
Well, in the year between my posts i have bought a 3d printer (the anycubic photon mono and the wash and cure station, around £250) and a friend gave me his old airbrush compressor, so after a trip to amazon for a cheap £25 airbrush, some thinners and flow improver, ive made quite a bit more headway on the unpainted masses of the 4th legion. Every model in the army (with the expection of another 12 basilisks and 8 predators) is primed and base coated in silver, although it would seem that the vallejo gunmetal is not a match for citadels leadbelcher.
im really happy with how all my prints have come out especially the Perturabo that a frind helped me remove the ammo belts from and replace the hand holding the hammer with another logos cannon (the model on thingiverse orgionally has one wrist cannon and a hammer but i wanted two wrist cannons and no hammer)
So, how about some photos of the whole army? bare in mind its not finished and is missing the Legion Krytos support too at present.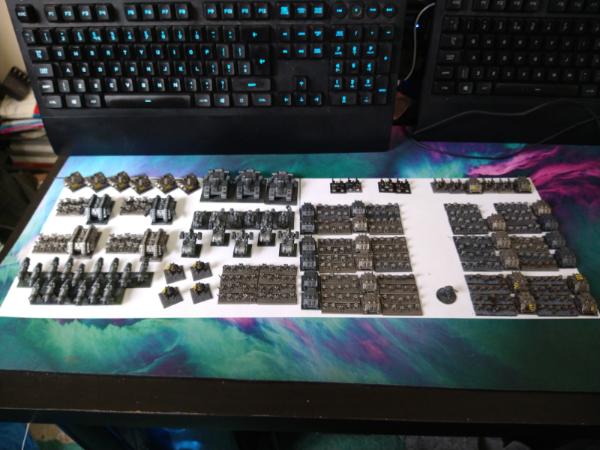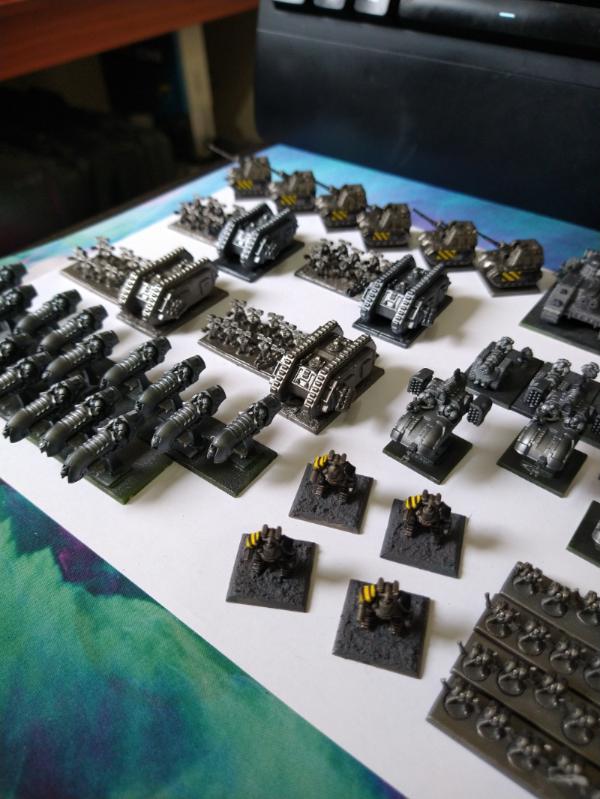 [url=https://www.dakkadakka.com/gallery/1112787-6mm%2C%20Epic%2C%20Epic%2030k%2C%20Iron%20Warriors.html]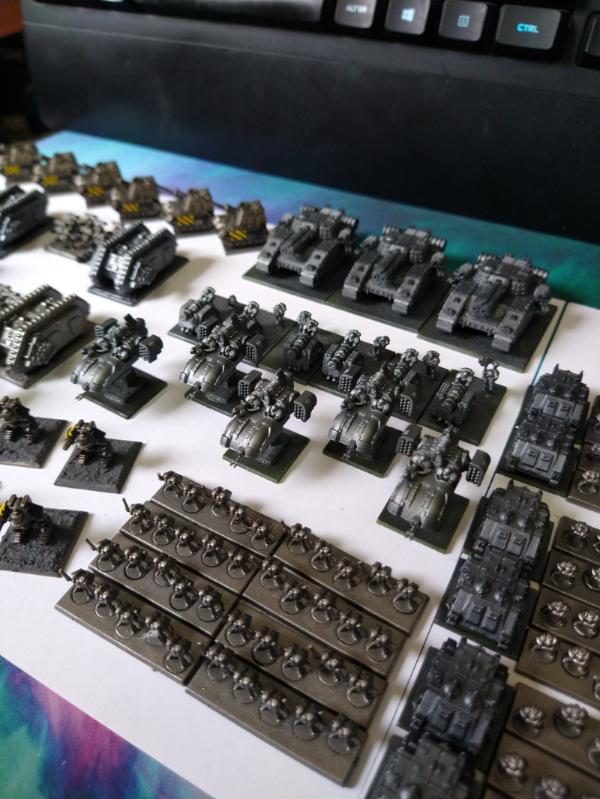 [/url]