Hello there!

After a wonderful holiday in Croatia, I return with pictures! As promised, I want to show you the finished Mars Class Battlecruiser I completed before I left., Unfortunately, I didn't manage to post the pics before the holiday, as we had lots of preparations to get done. Now I can finally show off the pictures I took. Let's get right to it!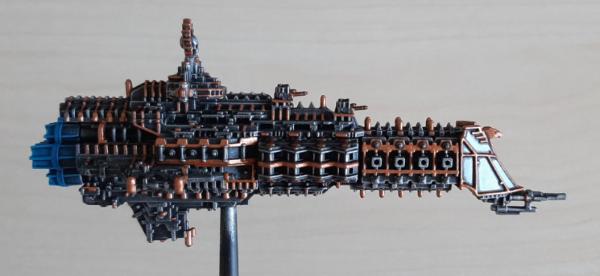 Starboard view of the battlecruiser. Of course, I adhered very closely to my cruiser paint scheme and kept pretty much all the details the same. Only exception: the additional skull icon above the main bridge, plus some extra gold around the base of the bridge. Also, looking at the picture, I will have to clean up the miniature's stem with some black paint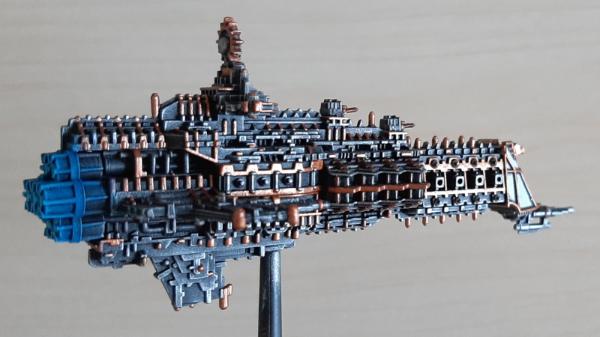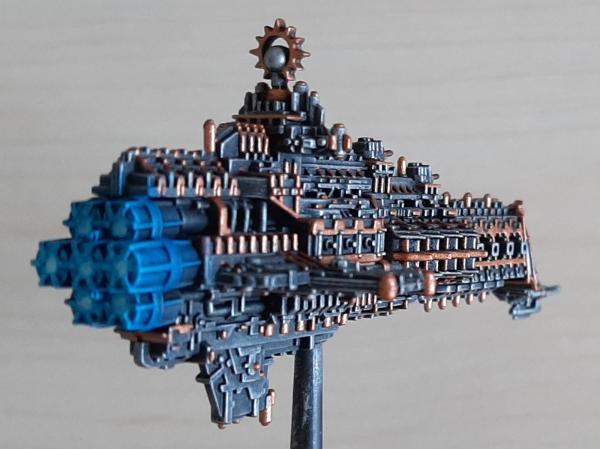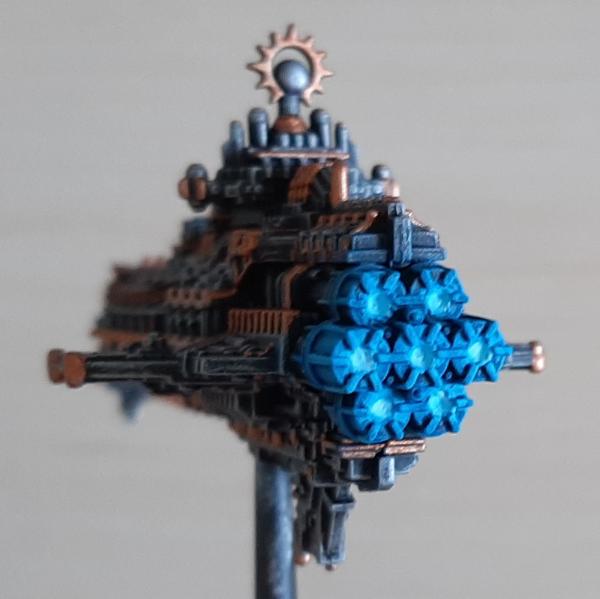 The engines look different from the other cruiser's in this picture, but in person, they are really close to the ones I did before. You will see in the group shots later on.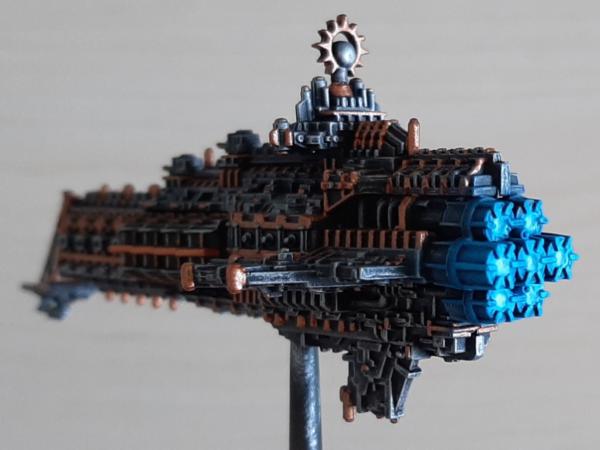 Port view of the battlecruiser. I had a bit of trouble deciding on how to paint the hangar bays. I didn't find many good reference images to copy, and in the ones I found, there wasn't very much gold detailing happening. So I decided to add some extra interest by picking out certain additional structures in gold. I think it looks ok, but I gotta say, the hangar bays are my least favourite weapon to paint so far.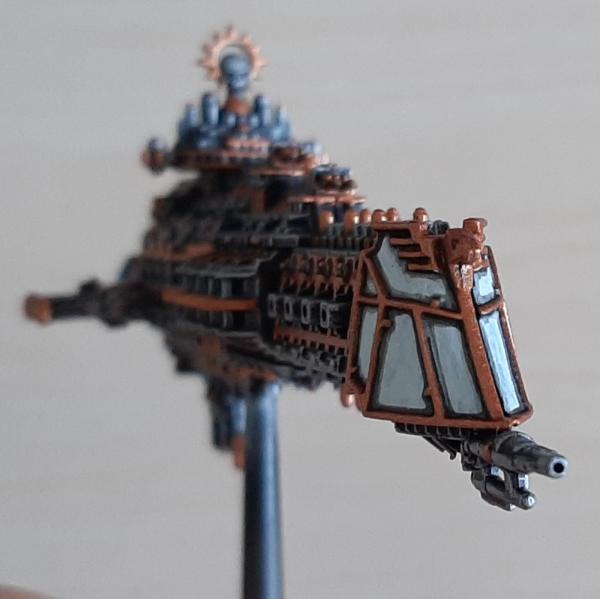 Detail of the prow with underslung Nova Cannon. Like on the first cruiser I built, I drilled out the barrel on this one, as well.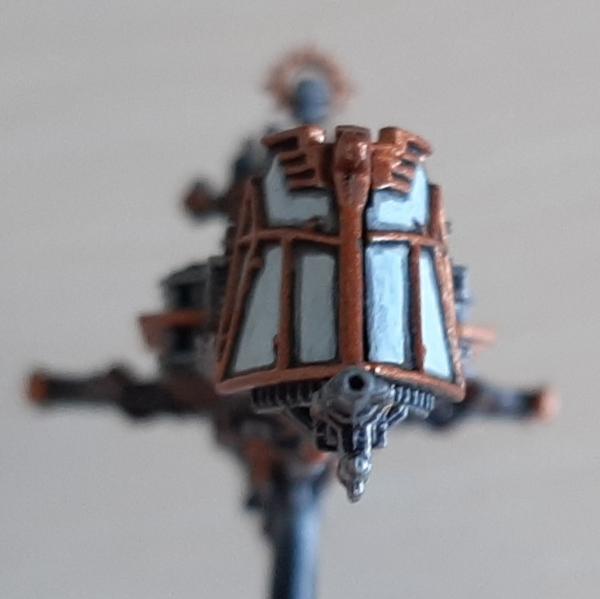 Alright then, time for some group shots so you can compare the ships. I love how my fleet is coming along, and I enjoy seeing it slowly develop into a decently large, playable force: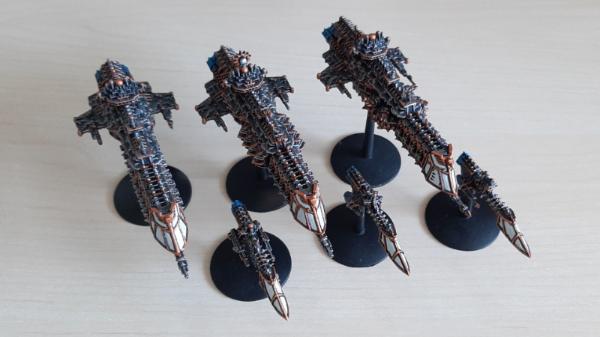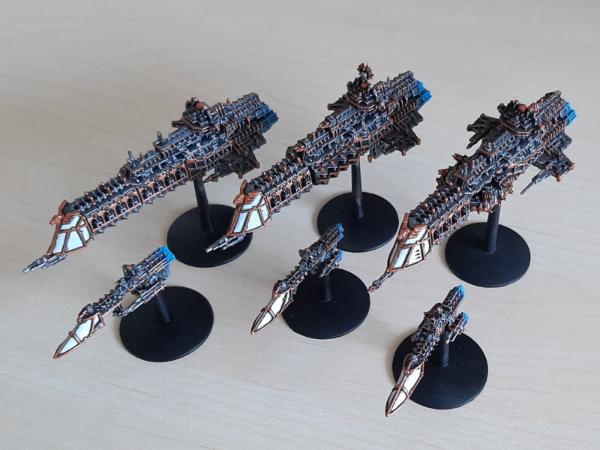 I also took some more pictures against a black backdrop: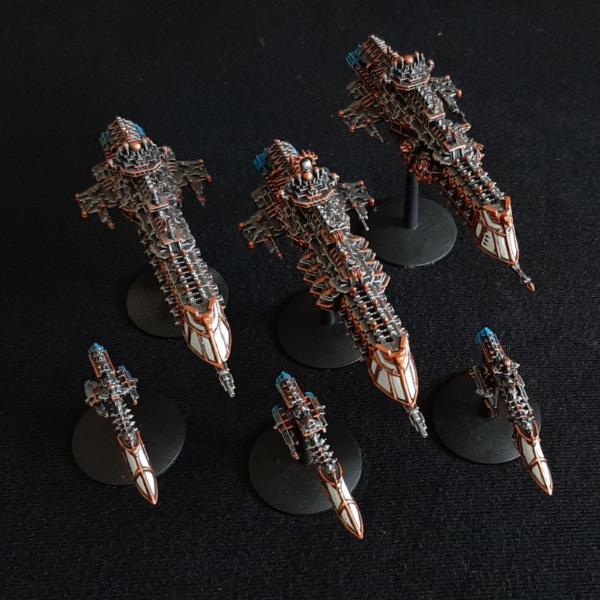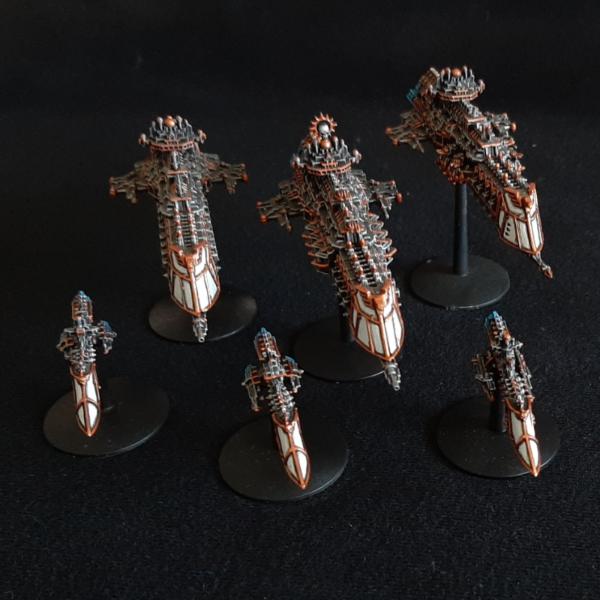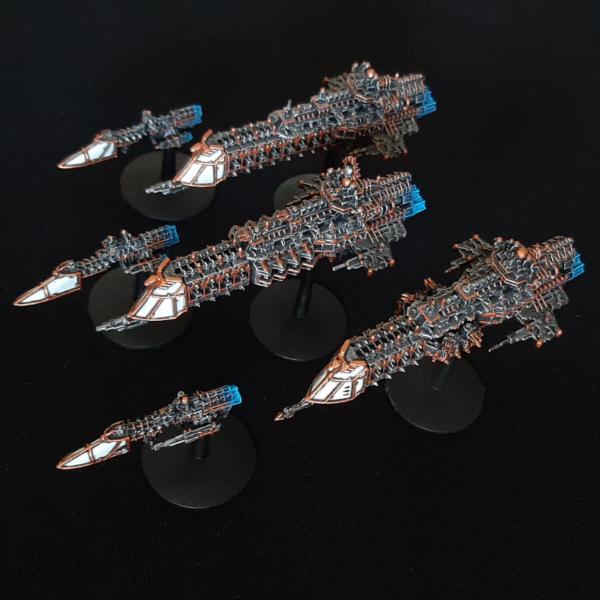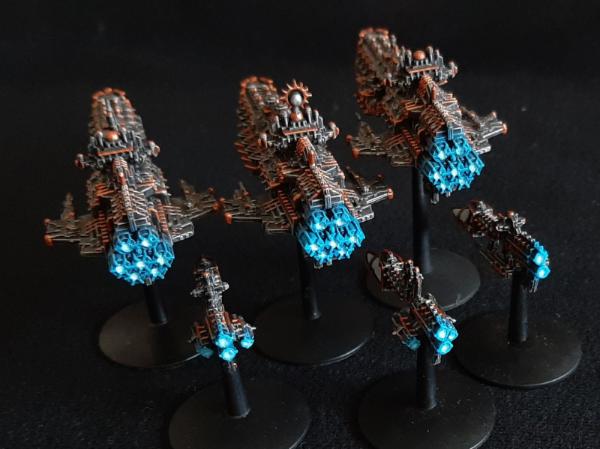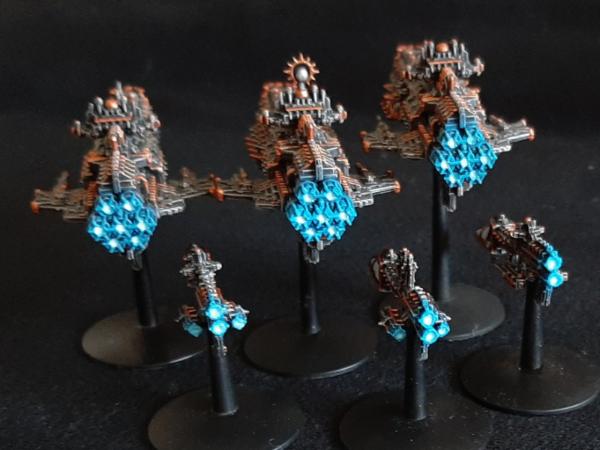 And that's all I have to show you for now! Next up are some Cobra Class Destroyers which are already basecoated and drybrushed and now waiting for some final detailing. I hope you guys enjoyed this update and I am looking forward to your input, replies and feedback on the ships so far. Thank you very much for checking this out and stay tuned for more
BFG
goodness. Until next time!