I tried the black primer on the ork boyz and I think I like it. Its a pain to get off my hands but the one boy I did I finished off a lot quick than the one i did with the gray primer. I also swapped out the 25mm bases on the boys with 32mm bases. I am trying to figure out why these were on 25mm bases with a 92 copyright when these are not 92 boys.
Automatically Appended Next Post:
The one im working on this morning. I decided to try some rust in the steel. letting it dry so i can try and clean up the green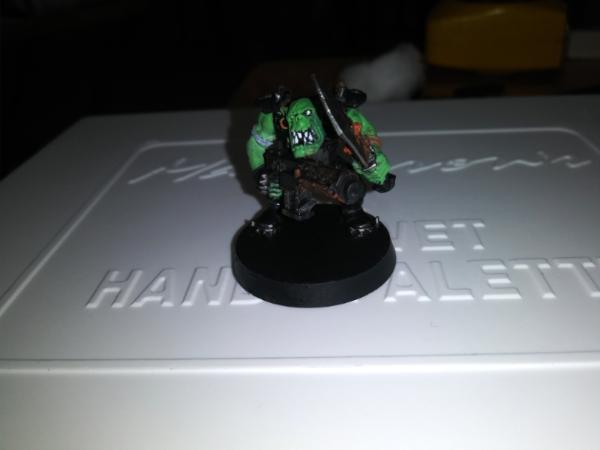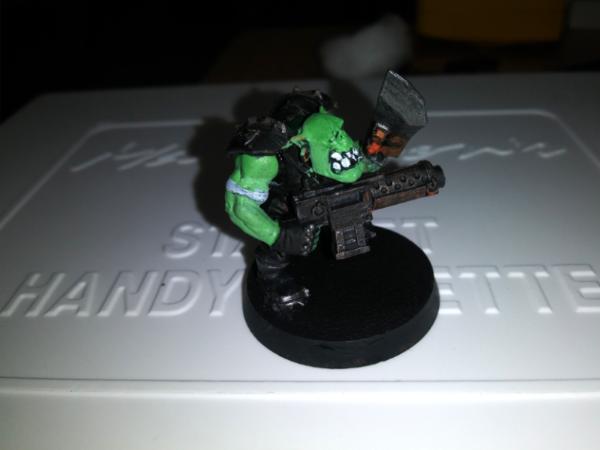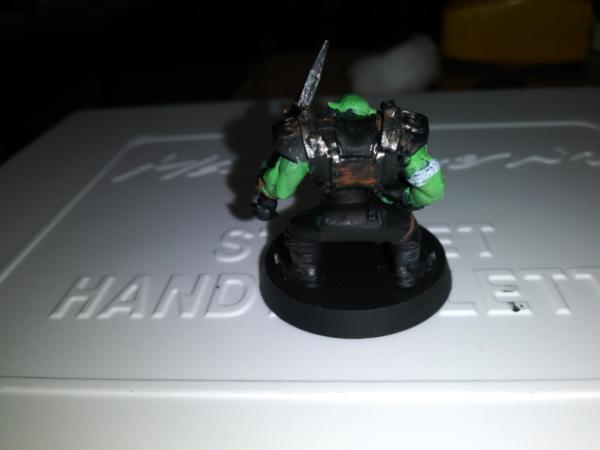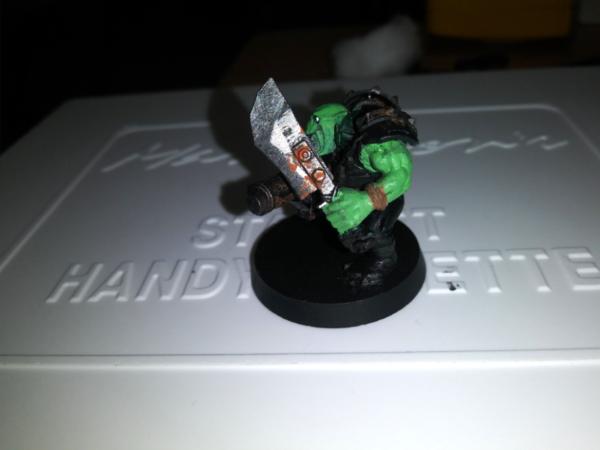 Automatically Appended Next Post:
I think my biggest issue right now is trying to figure out the right consistency for this paint. I either get it super watery or it dries chalky looking. I cant seem to get in between.