One last big push before putting my toys away.
The Olympia Family of ships, and elegant graceful design from before the dark times.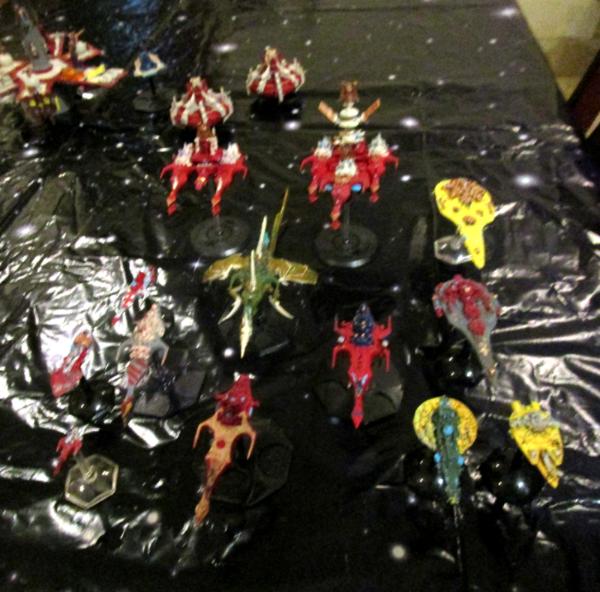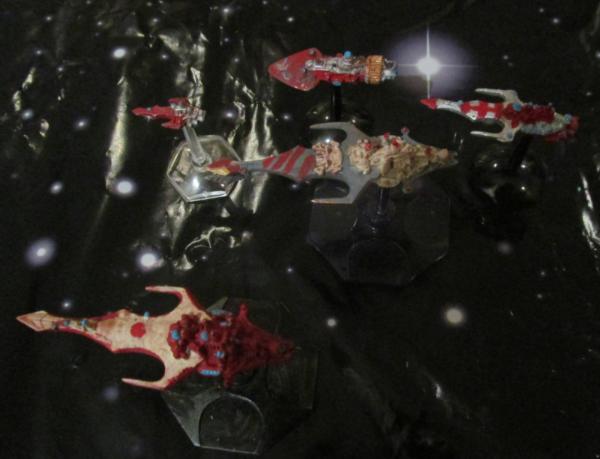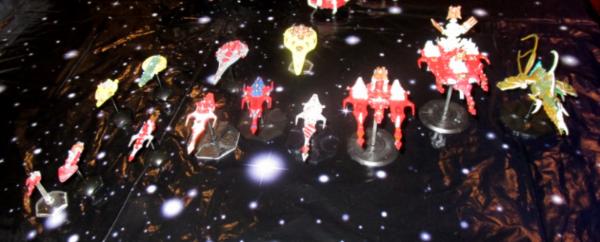 Chaos Escorts, many from the Drakon family, an unholy blend of mechanics and warp energies that cannot exist in normal space. For ages they were confined to systems around the Eye of Terror, the Maelstrom, the Nose of Horror or other warp storms but the dawn of the Dark Imperium has seen them roaming much farther into normal space.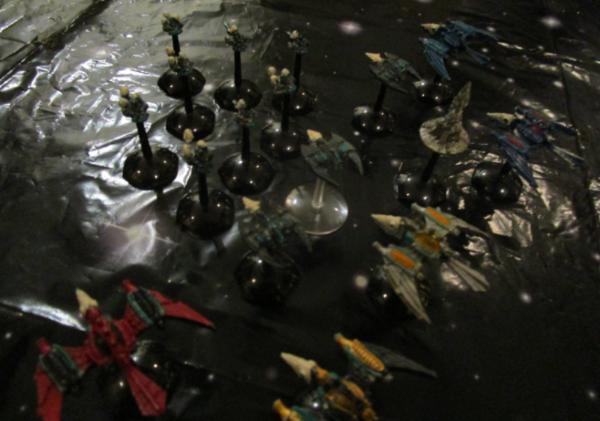 I didn't want to just glue skulls to ships and call them chaos, since the skulls would have to be Gibraltar-sized. I also didn't want to paint ships black since they'd be lost against a space backdrop.
Ah well.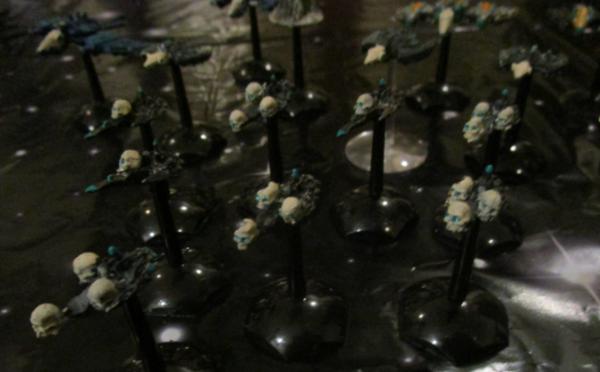 My Skobras. Turned out kinda cute.
My pride and joy, the Hera-Class Battleship.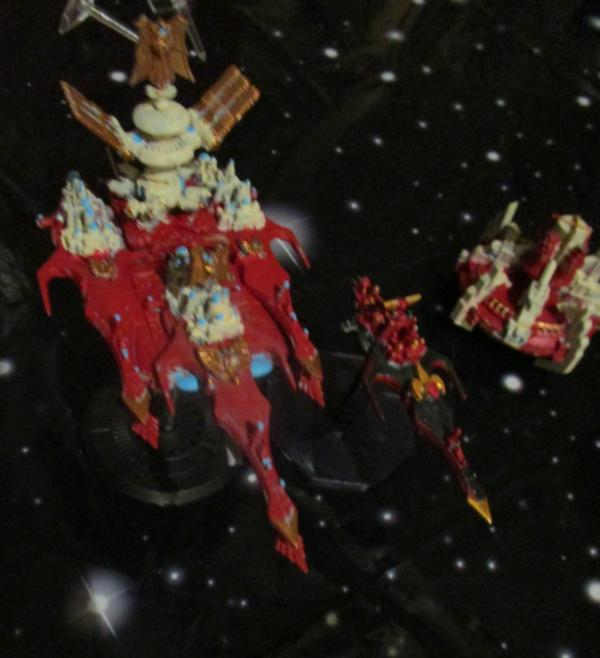 The disparate parts worked well I think. If you didn't know to look for the 3 hulls you might not see them.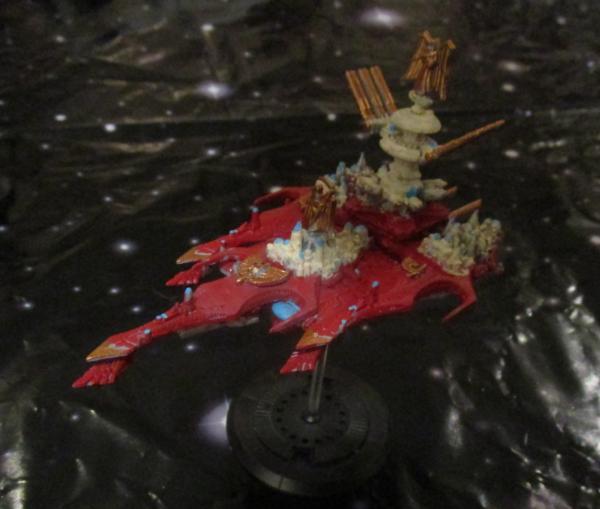 I have just enough bitz to do one more...
Anyway her antecent, the Letoides-Class supercarrier.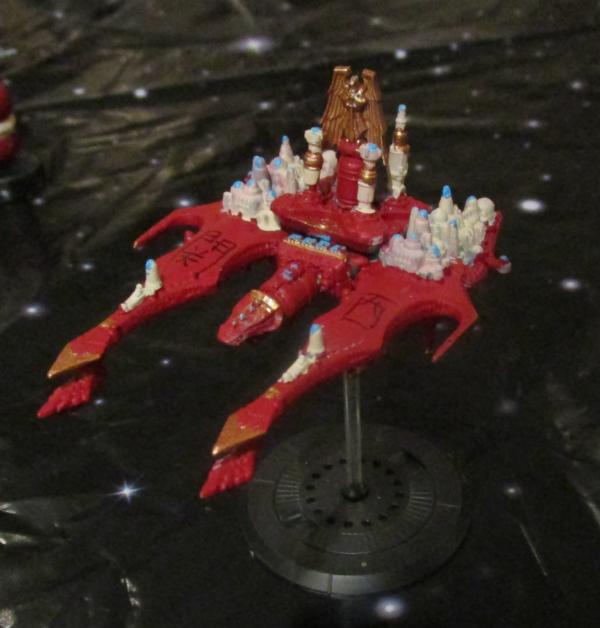 Based on Space Fleet concept art and named for the twins Artemis and Apollo.
Another concept art special, the Minerva class. Replacing a set of guns with a second set of launch bays.
The Arbites also get a ship, Themis-Class after the goddess of justice. I forget what she counts as.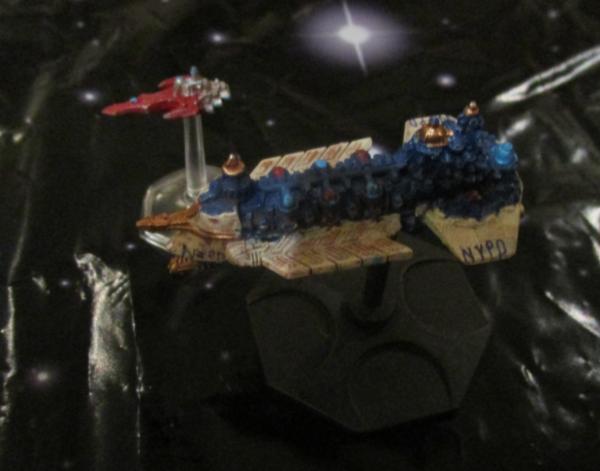 Automatically Appended Next Post:
One of the first, if not the first miniatures space ship game was called Starfleet Wars (one word short of a trademark suit!) from the late 70s to early 80s. Now produced by Monday Knight productions as Galactic Knights.
http://www.mondayknight.com/Miniature%20Pages/GalacticKnights/GalacticKnightsShips.htm
Some of the ships in that line were close to the aesthic of the Space Fleet line so they've been adopted into the Olympian family. In keeping with my naming regime they also get Greek goddess names (while the bulkier flying cathedral types got the male god names)
The Aphrodite Class Pleasure Yacht
The Persephone Class Agricultural Ship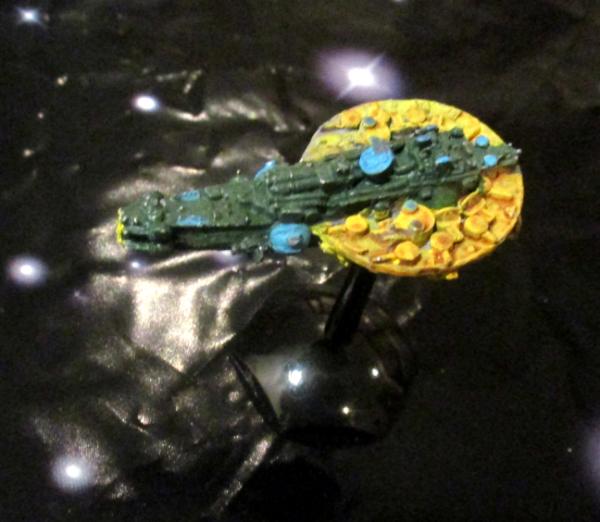 The Hestia Class Starhome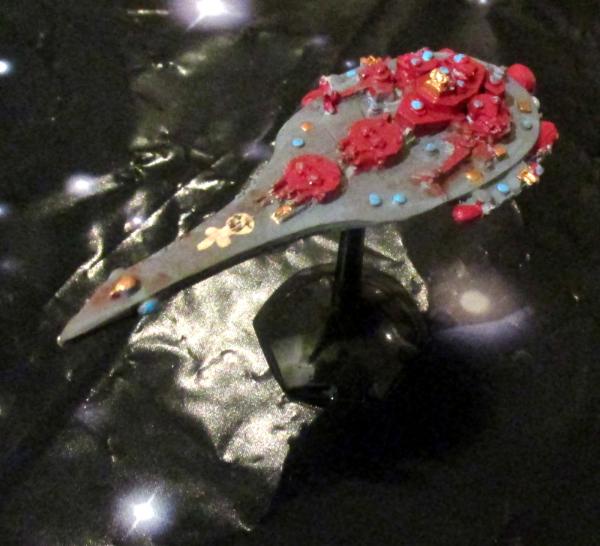 And the Demeter Colonizer, a battleship-sized vessel capable of ocean-landings and carrying enough materials to start a self suffiient colony on any green-field world and even some brown-field worlds.