As a form of light relief from grinding through my traitor guard force I decided to have a little dalliance with nids - which I shall share with you all

Seeing as they are a somewhat secondary thing that I'm going to dip into now and then rather than concentrating fully on I'm going to try and follow a couple of basic guidelines for them:
1) spend as little as possible
2) only get things I want to paint / model rather than worrying too much about army lists
To kick things off I went to ebay a couple of times lately and picked up a few bargain goodies. A badly built/painted carnifex, and a handful of gribblies (5 stealers and 8 termagants) for a combined total of £10.94 including p&p .. not too shabby. At the moment I'm leaning towards Hive Fleet Leviathan for colour scheme, purely because I like it, so that's probably how they are going to wind up. So having stripped and taken apart the carnifex to save his previous owner any shame, here is what I have so far: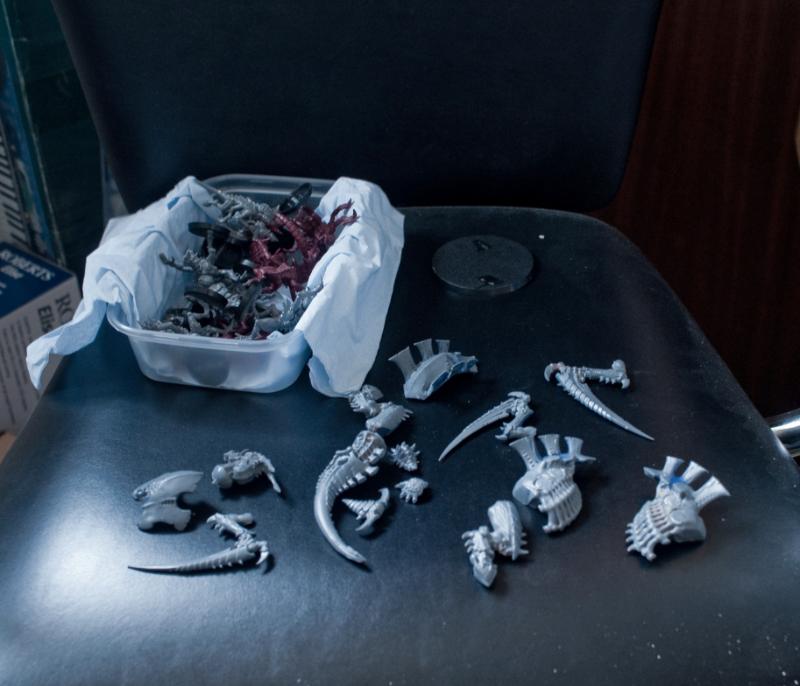 So without further ado, some action! Got the fex with the idea of turning it into a tervigon, so first things first the body needed widening -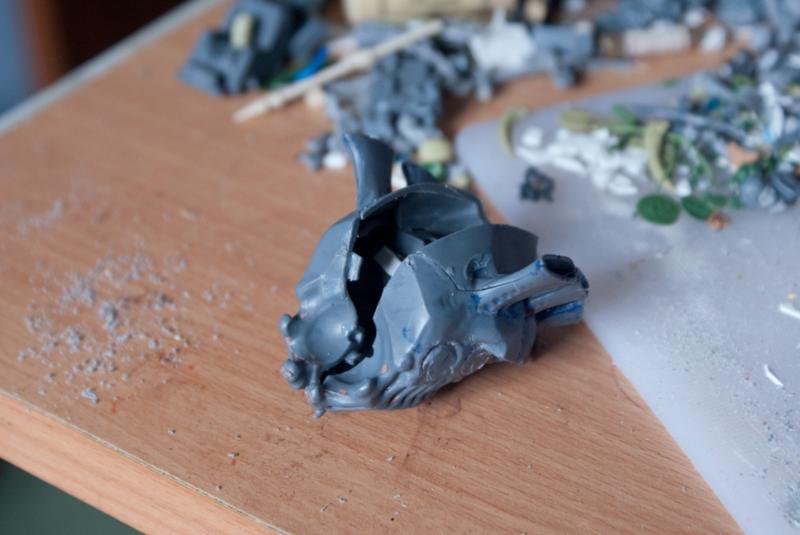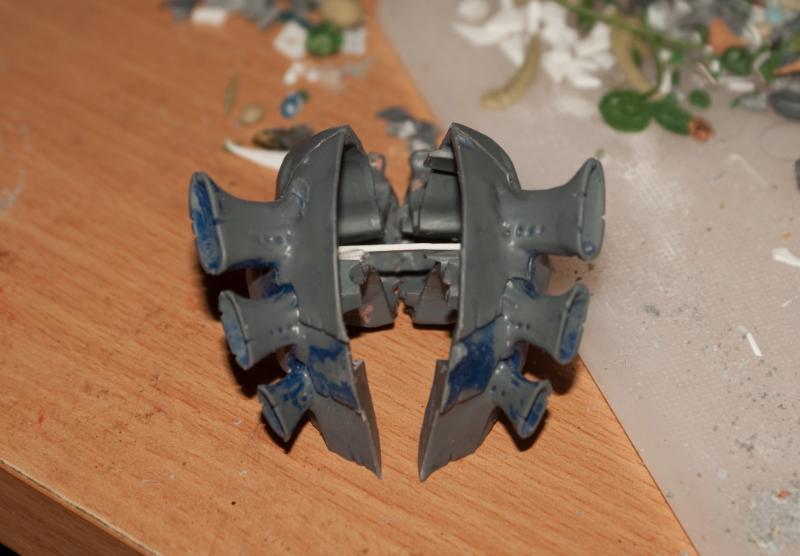 Whilst it looks like I just hacked it in half.. well, I pretty much did! However, I only had to cut the top carapace as I'd already split the sides. Before reattaching the two halves of carapace with the other sides of the chimney bits on them I stuck a plasticard bar across the centre to set the body sides at the size I want it and glued along the bottom.
This leaves a big gaping hole in the top that will need filled, so as a framework for the new top carapace and central chimney I glued in some aluminium mesh.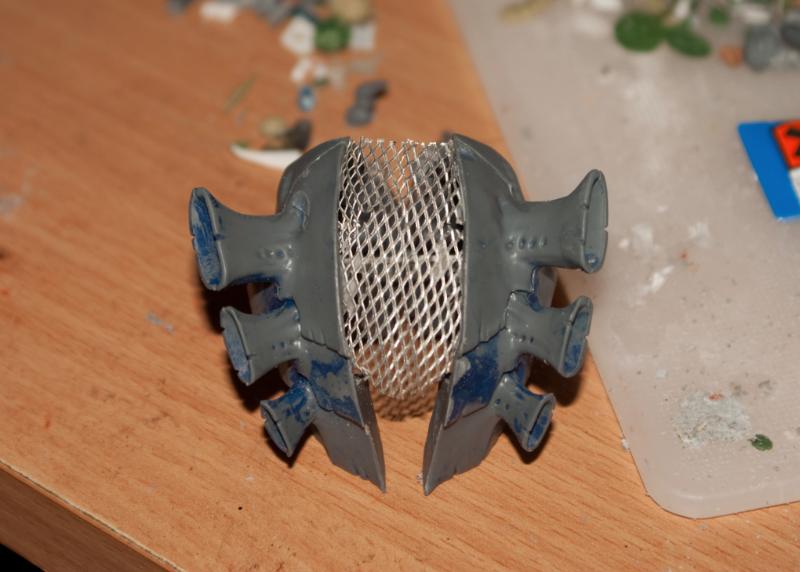 Whilst I had the saw out I also hacked off the joining bit of tail and reversed it so it will turn upwards and free up plenty of space for some kind of egg-sac/evil sphincter thing at the back as I'm not too keen on the whole Aliens birthing tube look.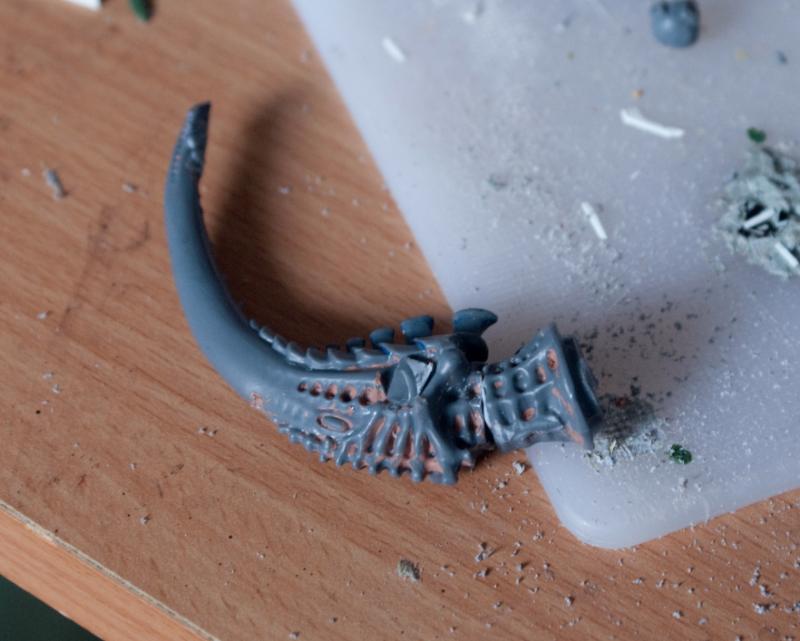 So the basic plan for the weekend is to begin work on the carapace and come up with some designs for the undercarriage, along with stripping the paint off the few painted stealers and gaunts.
Thanks for looking!