Actually, I will include several often prepainted non-
GW
miniatures for this army, esp. for the beastmaster.
This will become the
Khymera
, a D&D Displacer beast and obviously the inspiration for the Khymera:
Displacer Beast D&D Miniatures (has nice metallic violet colour nin real life)::
Displacer beast, Chainmail Minatures:
Displacer Beast Pack Lord D&D Miniatures: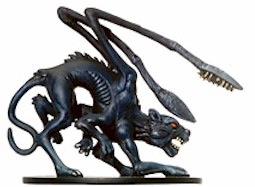 Razorwing flock
(yes, the rules don't say flying):
Swarm of Spiders, D&D Miniatures:
Alternatively Demonweb Swarm, D&D Miniatures:
Clawed Fiend:
Draegloth Abomination, D&D Miniatures:
Having a Drow theme, lumbering meat zombies don't fit. I use these as Wracks:
Storm Arachn,
AT
-43:
Here some models that will become alternative
Haemunculi
:
Drider-themed: Wyrd Miniatures Steamborg - Executioner Class (may also double as Clawed fiend)
Only as off-game mastermind, as too big for games: Rezolution Grimalkin:
Cryx Allies Cephalyx Overlords, Warmachine:
Tion Medon, Star Wars Miniatures: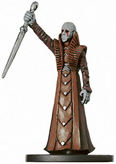 Yuuzhan Vong Shaper, Star Wars Miniatures:
More ideas will follow.