Thanks Zahnib. Sam is probably the member of the Fellowship i'm most pleased with. The plastic kits still hold up really well I think. As far as I can see it tends to be the faces that gum up the works. Orcs/Rohirrim/Uruks and Goblins all have a couple of gammy faces. The Gondorians/Easterlings/Morannon Orcs/Dead of Dunharrow all still cast up quite well though.
Thanks IGtR! I appreciate it.

~~~~~
OK, no Middle-earth today, but I've gotten back on track with that hoplite bust I started on towards the end of last year.
Back in Feb I painted his helmet up.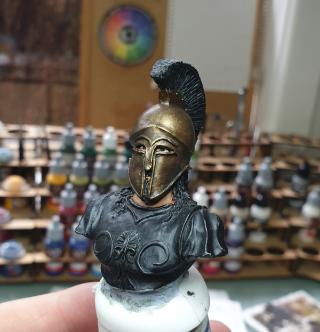 Over the last few days I've slowly been adding layers to his chest, culminating in this.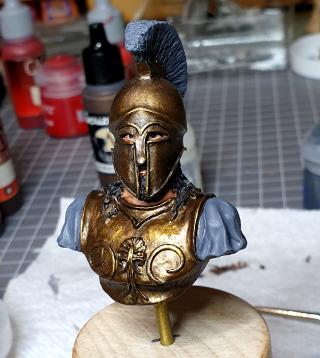 Now it's not done, but I think I've missed a step somewhere along the way. As it doesn't
feel
quite right. We'll see once I finish it off later today.