Comikaze Tournament Review
Venue
Comikaze was held at the South Hall of the
Los
Angeles convention center, easy to get to and they had underground parking for $12.
The tournament area itself was on the show floor and not in a separate room which made for an interesting atmosphere.
Imagine being surrounded by a sea of cosplayers, geeks, nerds and tattoo freaks with a dash of C/D list celebrities.
Here are a couple of shots of the crowd and a vid of Warboss Russ walking around.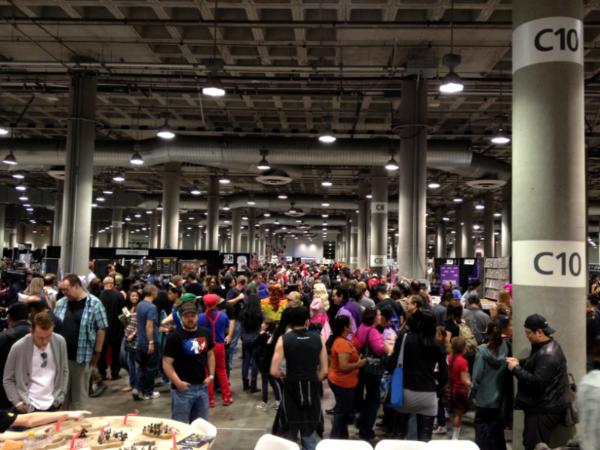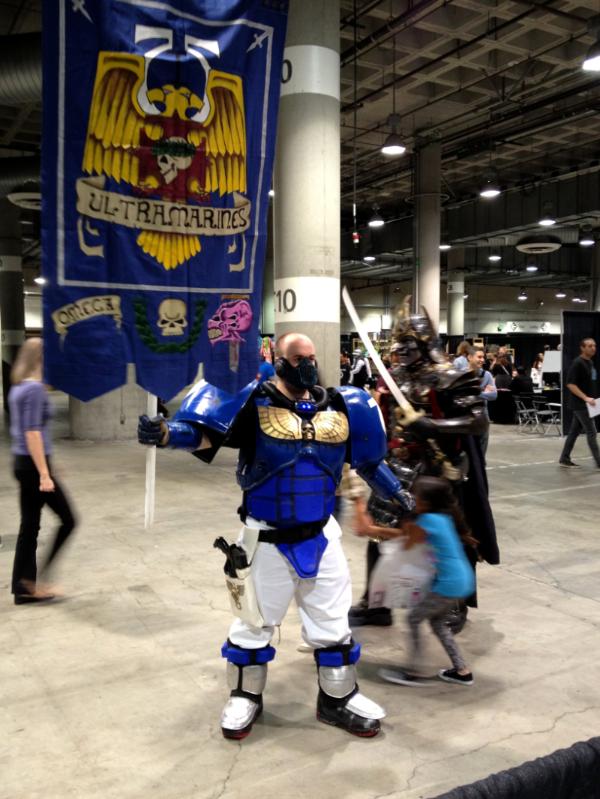 Tables
I have to hand it to Reece and the Zero Comp guys for putting together outstanding tournament tables.
The tables were symmetric and had a nice distribution of different types of terrain.
There was plenty of space to walk around and set up and it was well ventilated.
Restrooms we also easily accessed and maintained.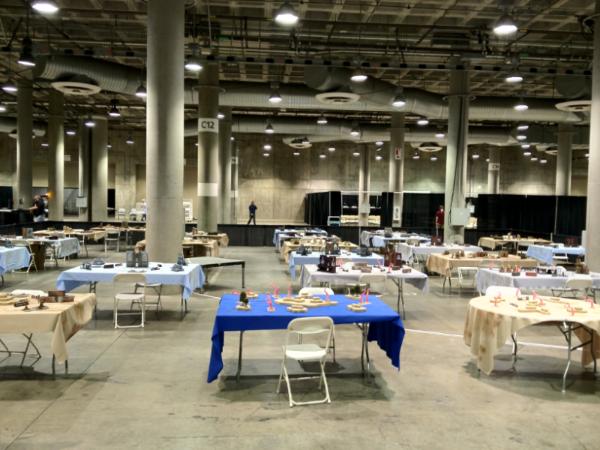 Hotel
Russ and I stayed at the Ritz Milner for $120 and we could have gotten another guy in there splitting the cost.
The hotel was 6 blocks away and a nice walk with lots of food along the way.
Food
Lots of options!
On the Con floor there were several food truck type vendors, a large cafeteria and a starbucks upstairs.
A short walk outside led to some good pizza joints and sandwich shops.
There were a lot of sit-down restaurant options as well.
Organization
Everything on Reece's part was golden. I had 5 great games on awesome tables and never felt rushed or slighted with time.
My only dislike is the sound issue, there were other gaming events going on around us and they had obnoxiously loud
PA
systems so it was hard to hear sometimes.
Sponsors and Swag
A huge thank you to:
Table War
http://www.tablewar.com/
Thou Shalt Game
http://www.facebook.com/thoushaltgame
Zero Comp
https://www.frontlinegaming.org/the-team/
Frontline Gaming
http://www.frontlinegaming.org/
The prize support was amazing.
Here's a shot of Jon being a Door Prize winner.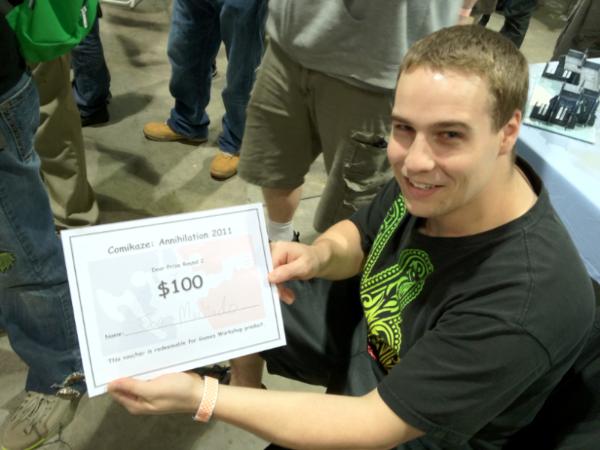 That's right each round they game away $100 just as a door prize.
Table War gave away a nifty movement tray as part of the swag bag.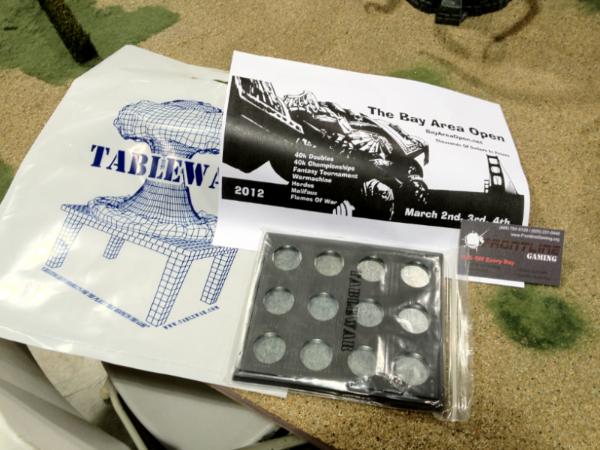 Here's a video of the swag table.
The prize support was handled a great way.
For each category you received a gift certificate which you could go shopping the swag table with.
This is an awesome idea as I was able to get prize support I actually wanted.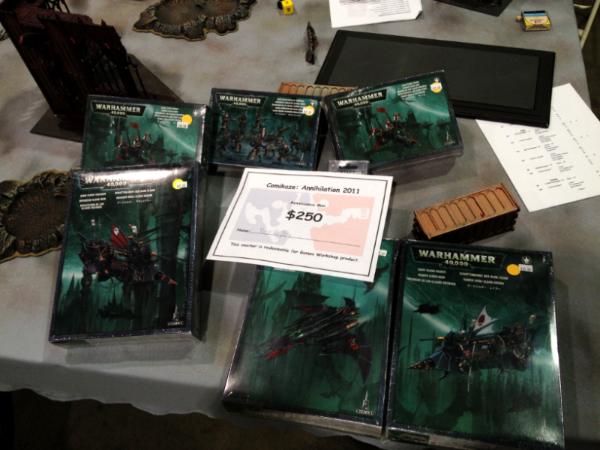 Final thoughts
A 5 Star event that I will go to every year!
Easy on the wallet, great chance of winning something and rubbing elbows with everyone I read about/ Listen to in the
40k
forum world.
It was a special treat to have the Independent Characters in attendance along with Tasty Taste and LAtCS
http://theindependentcharacters.com/blog/?p=1404
http://bloodofkittens.com
http://lifeafterthecoversave.wordpress.com/
Here is the post game interview of the finals