After lots of request, I decide to show you how I make the brickwalls you can see there:
http://www.dakkadakka.com/dakkaforum/posts/list/398449.page
...So I don't want to waste time writing, get to work

WHAT YOU NEED:
Foam sheet ( In italy is used as insulating for houses, it cost 2 dollars a sheet 2' x 4')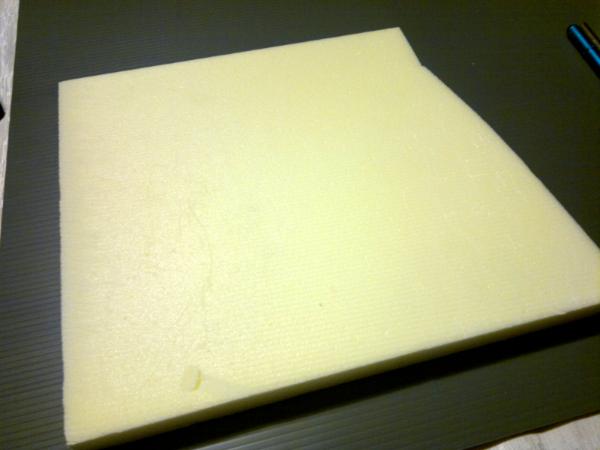 A Ruler, marking pen, hobby knife and an old pen(doesn't matter if exhausted)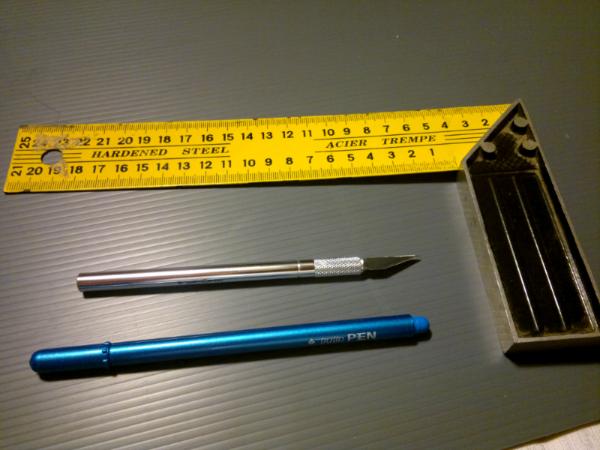 ....Oh yes, a working finger too!!
LET'S START:
I'll show you how to make decorative brickwall, brick made walls and a brick made wall covered by parget (I donìt know if correct, that's the fraslaction I get) so I divide the sheet in three parts.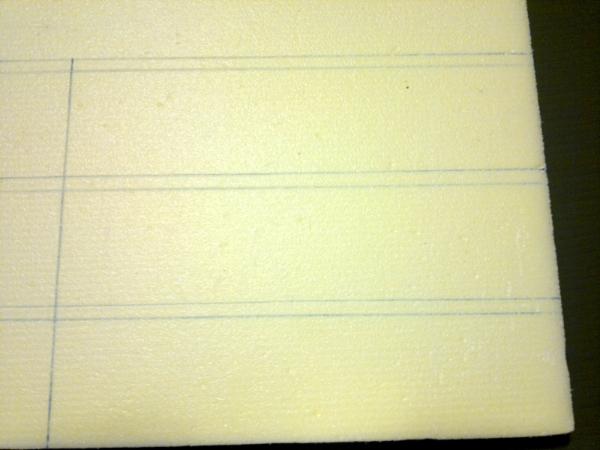 First of all, you need to mark some "guiding dot" in vertical direction to let you get straight orizontal lines. I keep 0,5 Cm space from a dot to another.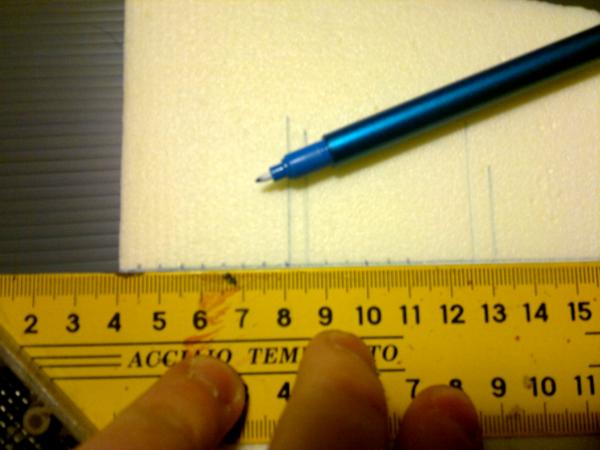 Then mark some other guiding dot in a distance from the firsts ones.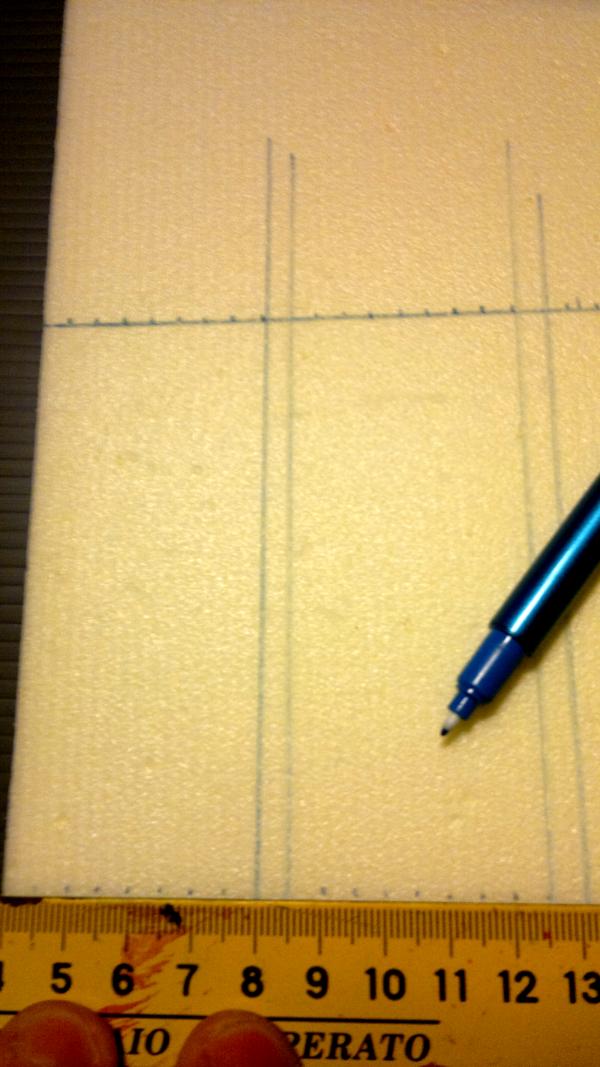 Now you have all the dots you need, so mark orizontal lines for every dot you have in couple.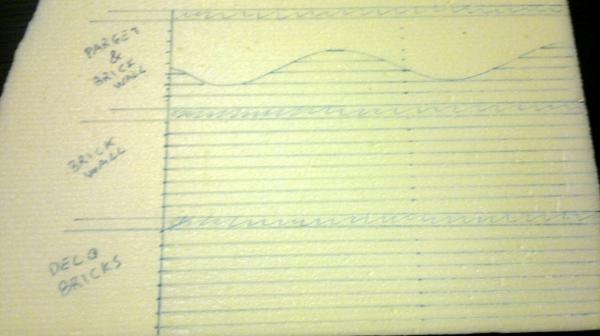 For the wall with parget, Idraw a guide line to mark the parget, when drawing the horizontal line there, avoid the parget area.
When you have done, mark the vertical lines, but don't measure it...just let your eyes do it, this will make the wall less schematic and if you make some mistake no one will notice it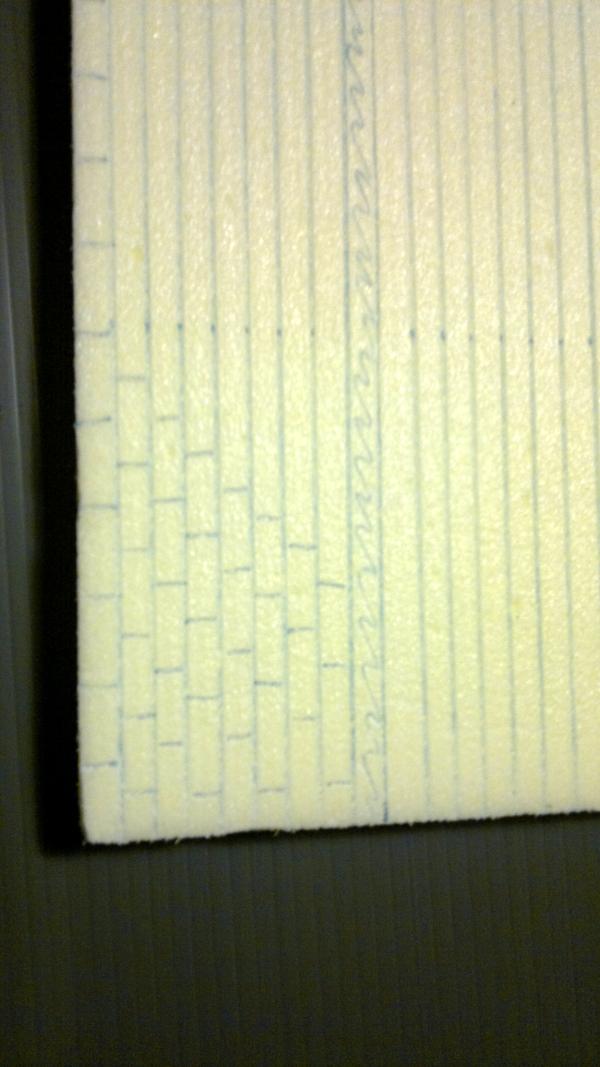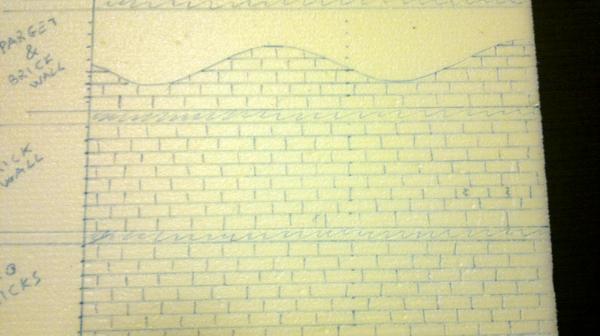 Take the hobby knife and carve along the long horizontal lines.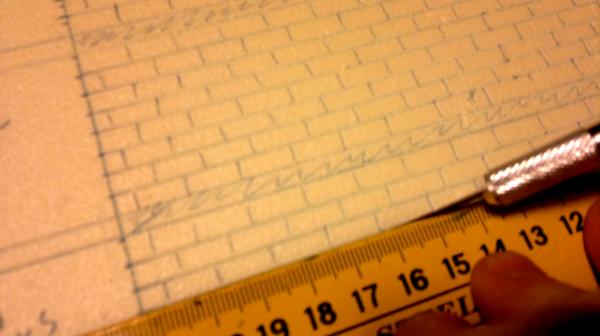 For the wall with parget, carve along the parget line too.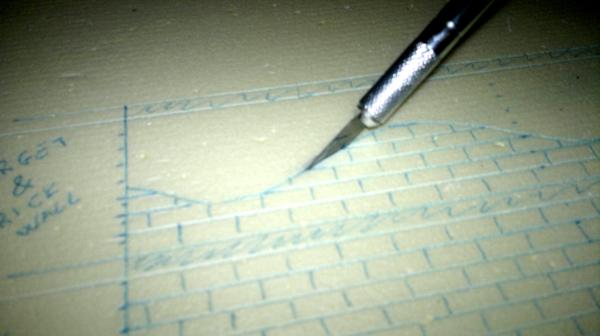 Now take your old pen, and "pass" it trough the horizontal lines you carved before, do that ONLY for decorative brick wall.
Take again your hobby knife, and carve along the vertical lines, and be careful not harm other bricks!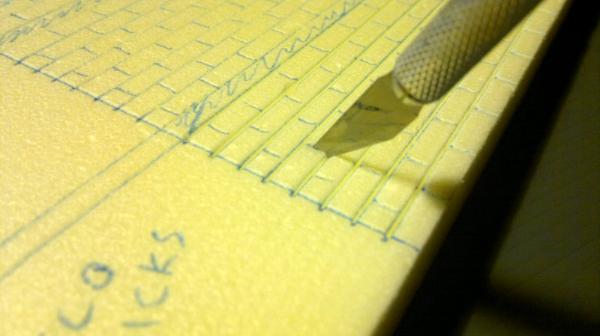 Take the old pen another time, and pass it over the vertical lines you just carved, do that ONLY for decorative brick wall.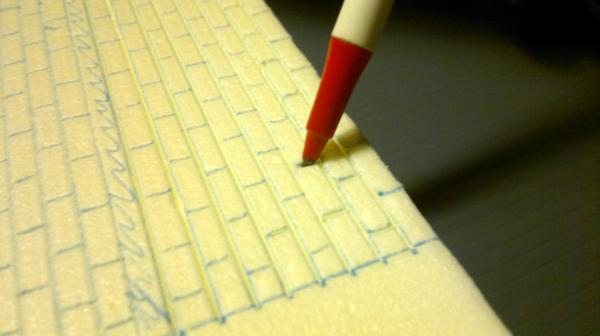 The decorative brick wall is finished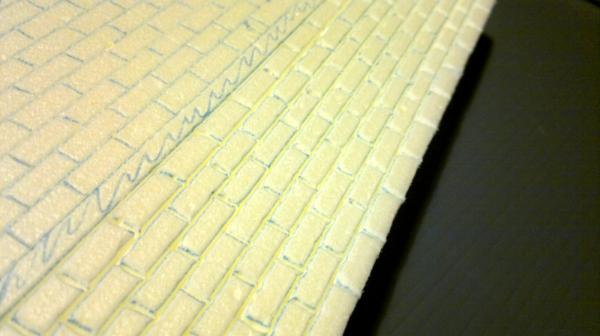 Ok, you still have your finger to use right??Now is its time!! Use your finger to push every brick down, DON'T do that on decorative brick wall, it is already finished.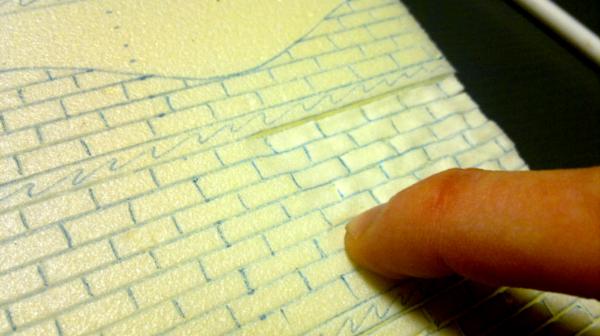 You can keep here and there some "risen" brick to make the wall more realistic.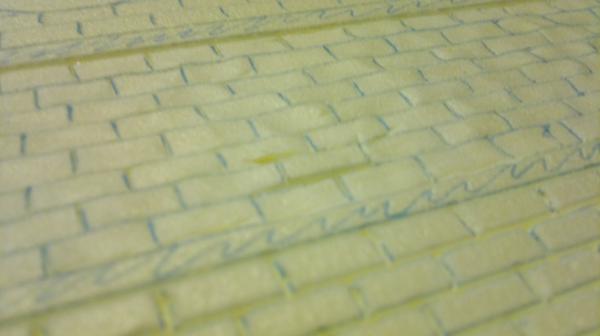 For the parget wall push the brick until you get to the parget line, there you HAVE To stop, and keep the parget area rise on the brick wall.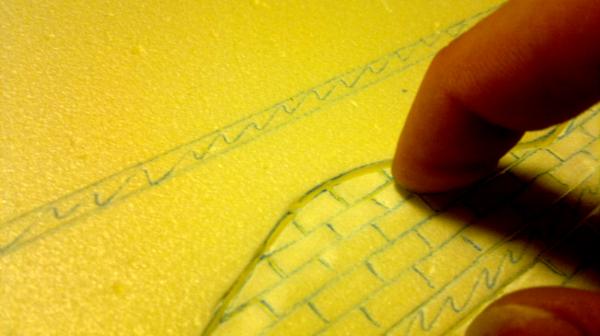 When your finger get a little "squared" and blue......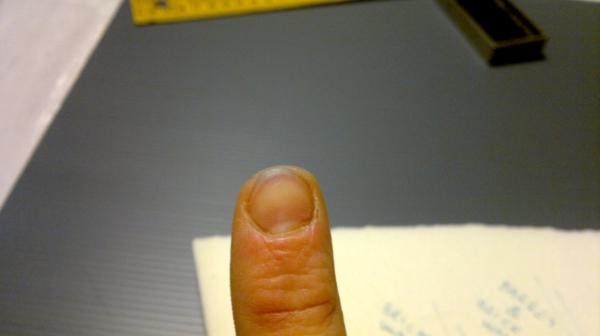 ....then you are ready to watch your wonderful finished work