Going to post a shot of my warriors on a grander scale here and will post some shots of my vehicles later today. There's still a load of detail work to do, but I've had an epiphany that will be expressed with the vehicles! A few hellions and a wych are sneaking in the back, but they're out of focus and not important. Ha!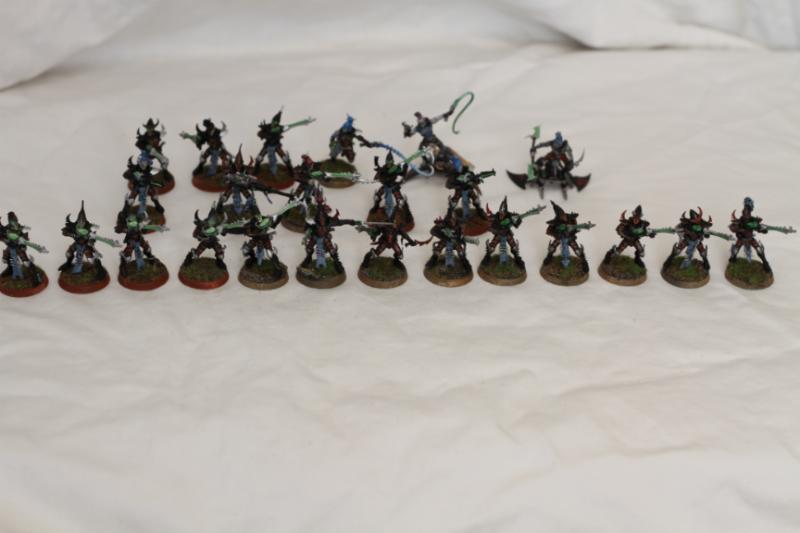 The detail is in the zoom, so clicky the image for more scrutiny

Edit: better yet, I'll show some detail meself!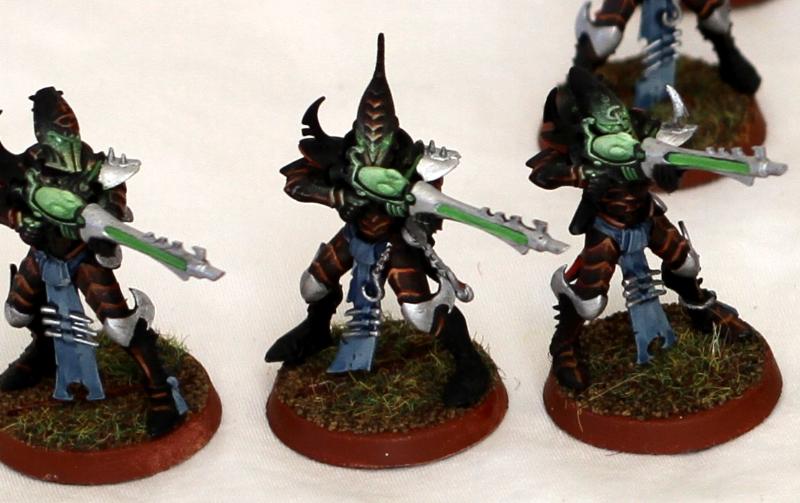 Automatically Appended Next Post:
Alrighty, here are the vehicles before I layer the markings and do actual edge highlights.
Raider:
Other side: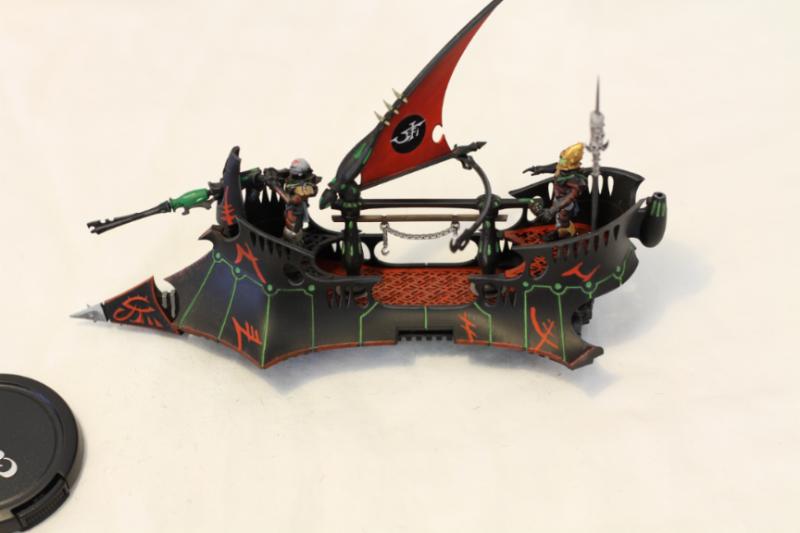 Ravager: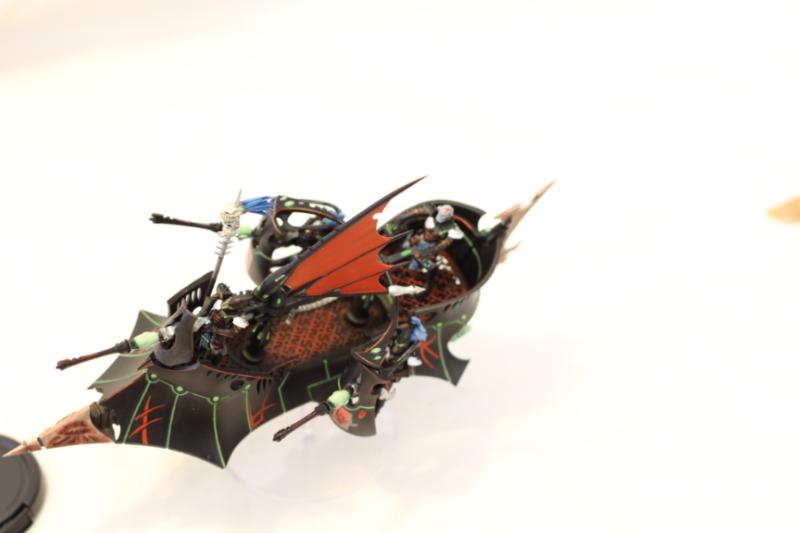 Jetfighter: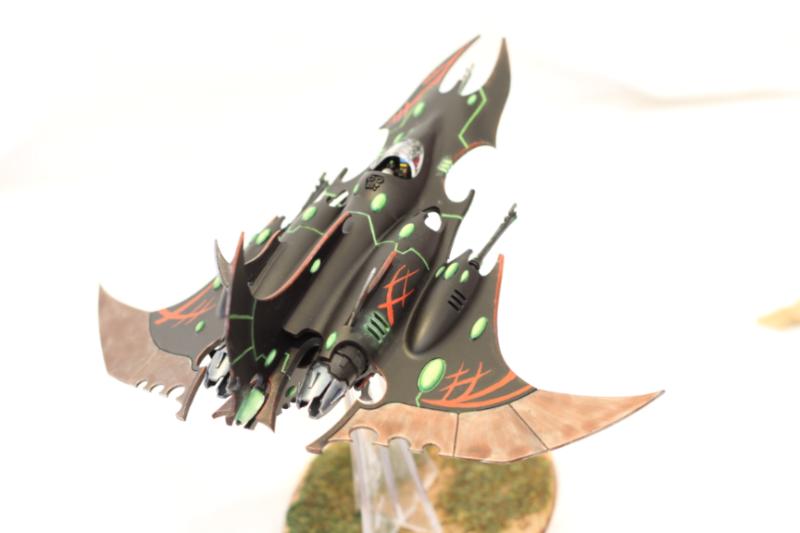 Other side: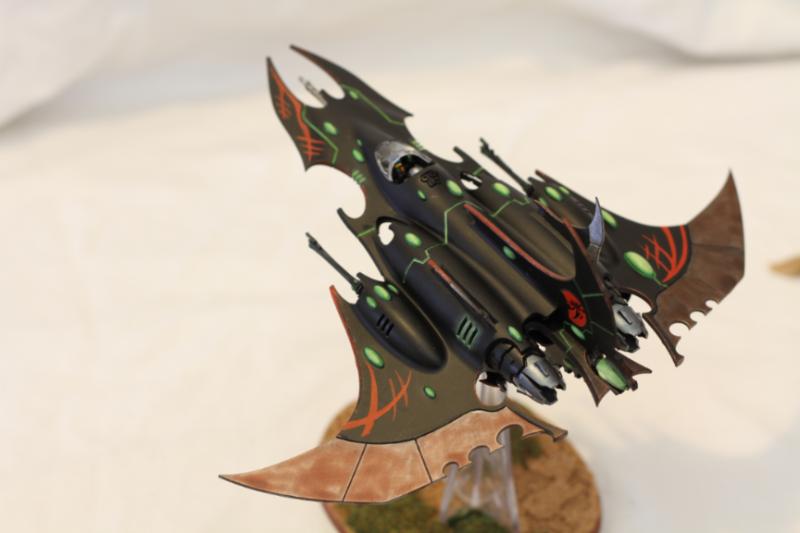 I suck at uploading images that are quality in small windows. It behooves you (if you're interested) to clock the images and peruse via zoom if you want quality detail.
Anyways about that epiphany. As I was taking these photos and looking over my first batch of
DE
it hit me that I hated them. I'll finish them, mind you, but I really don't like the look. They are typical, unoriginal and bland.
The next update of
DE
will feature a new scheme in general, as there's NO WAY I don't continue to paint these awesome freakin' models. Really, the
DE
look so damn cool and sleak even if they are evil bastards

PS
: I will still finish these, maybe I can trade 'em!
Automatically Appended Next Post:
To do list:
Chaos warriors
Snake queen
Human snake wizard
Oop
(I think) Lizardmen army, I know little to nothing about fantasy and models, I just liked how these looked.
More
DE
of course!