Cap'n Facebeard wrote:The

OSL

is fantastic, obviously, but I do also like the colour change as the backpack mutates.
youwashock wrote:Ding-ding-ding! Winner.

That looks amazing. Fantastic tonal range.
gobert wrote:Yep, like the others said, this guy looks great! Thanks for Captain Facebeard for pointing out the backpack too, your skin to metal has always been good, but this is even better!
Thanks lads - I am *super* happy with how this bad boy turned out. Feels good to do a paint job that you feel does justice to the sculpt itself.
The skin-metal also turned out better than I expected, and better than my prior efforts, which was nice

. Part of this is me improving (which is good cos I'm doing a fair bit of practice!) but I also think that the fact I didnt use true metallic paint here helped a lot. Blending tan & purpley coloured paint into TMM steel and silver is a reall challenge. Another reason to keep practicing my
NMM
!
And now - its time for a new challenge - or should I say - challenge
s
. That's right, plural baybee.
hahah that is super misleading
tbh
- what's happening is that Im doing my monthly discord challenge AND im going to use the same models to submit to this month's DakkaDakka challenge (
https://www.dakkadakka.com/dakkaforum/posts/list/802271.page
)!
I only discovered the dakkadakka challenge the other month, and this is the first one that aligns with my discord challenge so its the perfect opportunity.
The theme for the challenges this month is "Open". No restrictions, go wild.
My Brain: - This is a great opportunity to knock off some models that have been lurking around for a decade! December is busy with work and family, its time to take the foot off the painting pedal and ease into the end of the year. Nothing too hard, no conversions, no

OSL

, no

NMM

, right. ...right?

Also My Brain: hahahaha greenstuff go brrrr
That's right, its "Biting off More than you can Chew" time once again - I'm doing an 11 person Traitor Marine Kill Team Squad.
First up - Icon Bearer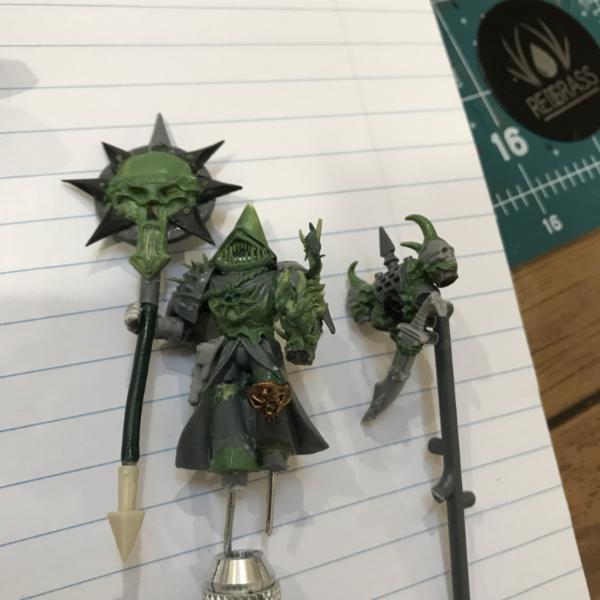 this guy is actually a mid-biold Master of Possesion (MOP) but the big assed icon means he will sit in this role nicely.
This guy started as an exercise designed to see if I could make a weird pointed pyramid head with teeth that a guy described on the discord.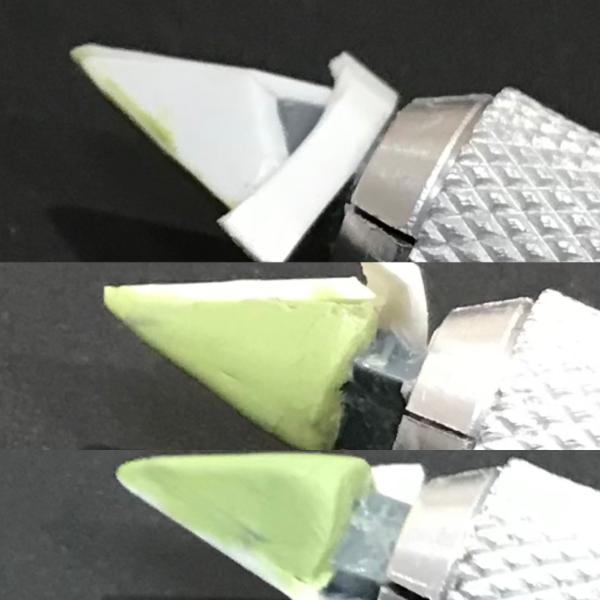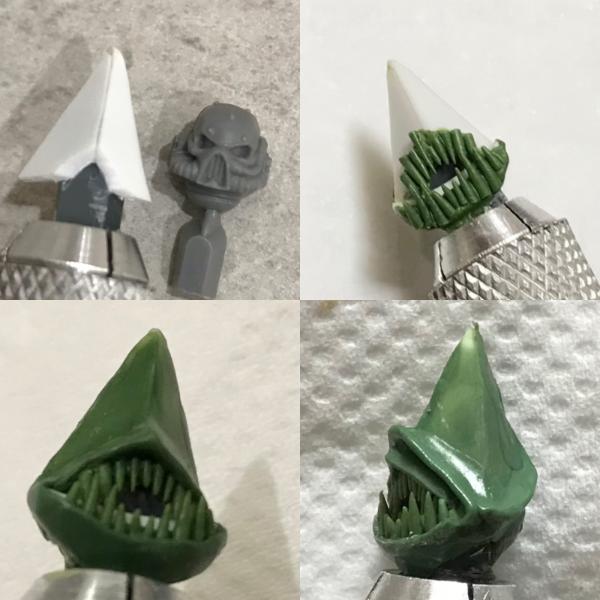 I threw one together quickly, really liked it and then decided to make the whole MoP model.
Starting with a Dark Angel Veteran body I did some upscaling and am currently here: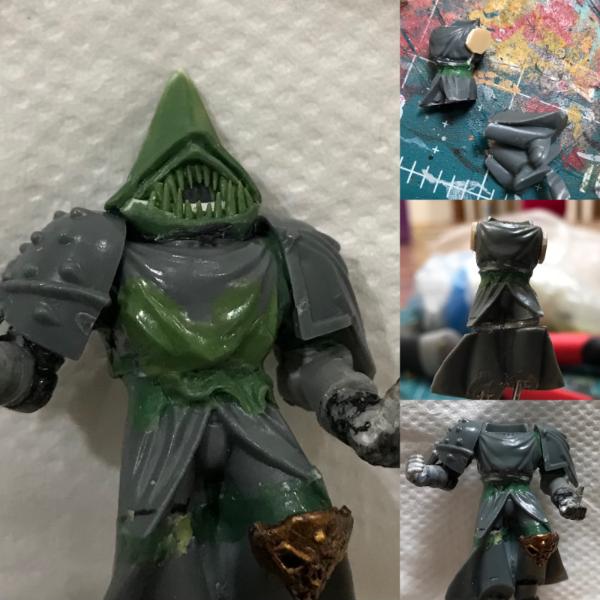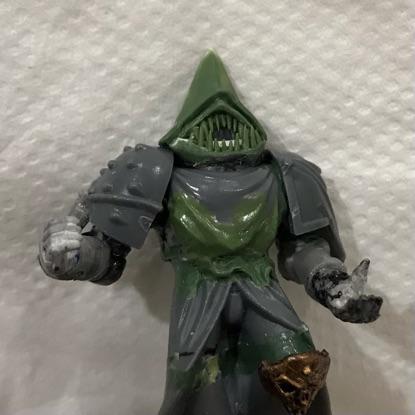 It's not a MoP without a little hand flame, so he's got that too: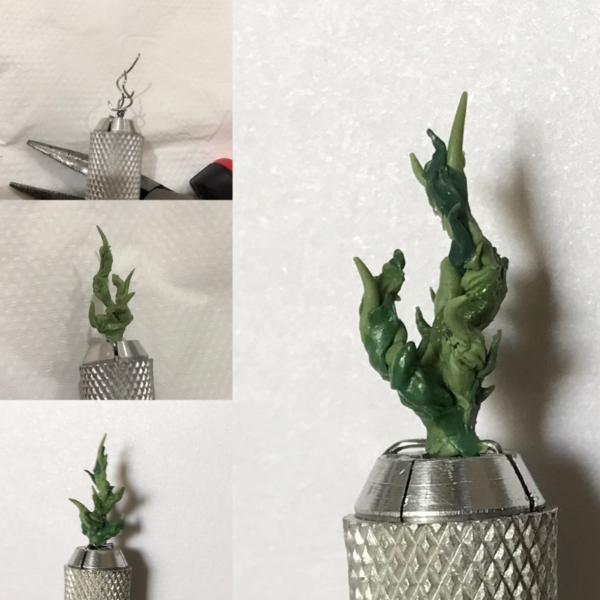 As an Icon bearer, this will be ignored.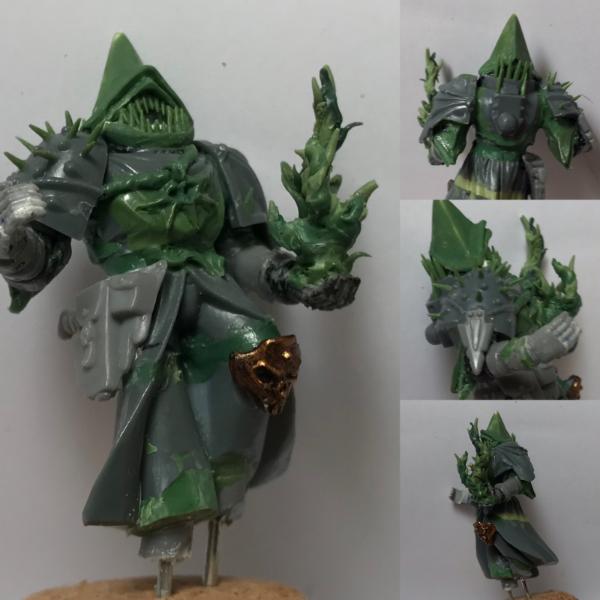 Cant be an icon bearer without an icon tho Time for some sprue scraps and greenstuff
And I carved up a Dark Angels backpack for this: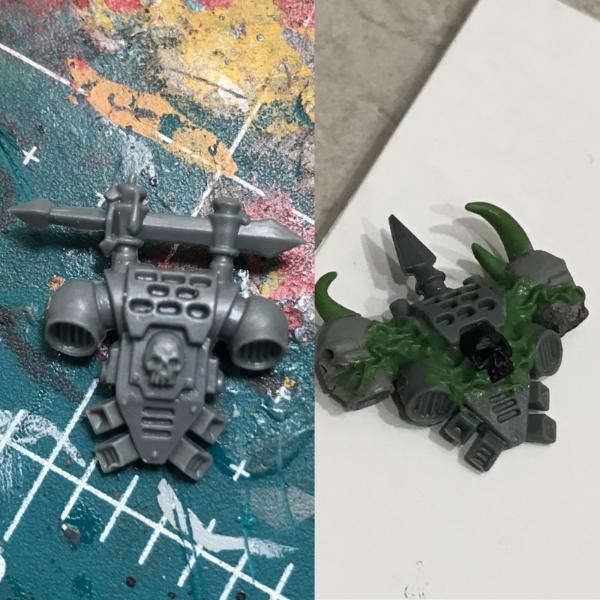 Oh. Icon bearers need a sword I think...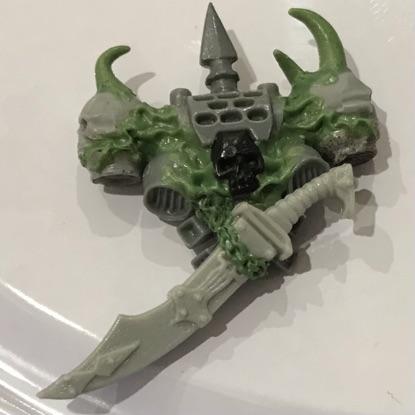 I'm making a smoking censor too: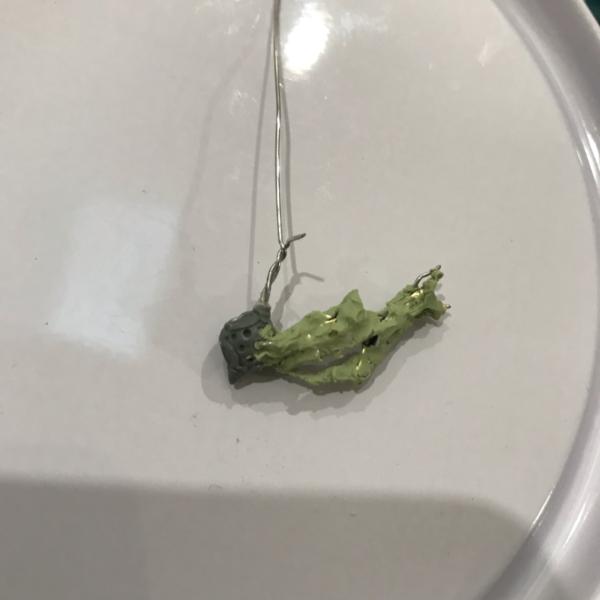 Final steps are to do his feet, legs and extend the robes a bit.
Next up is the Aspiring Champion. Not much done yet, but because I was raiding the bits box I grabbed this as its base body: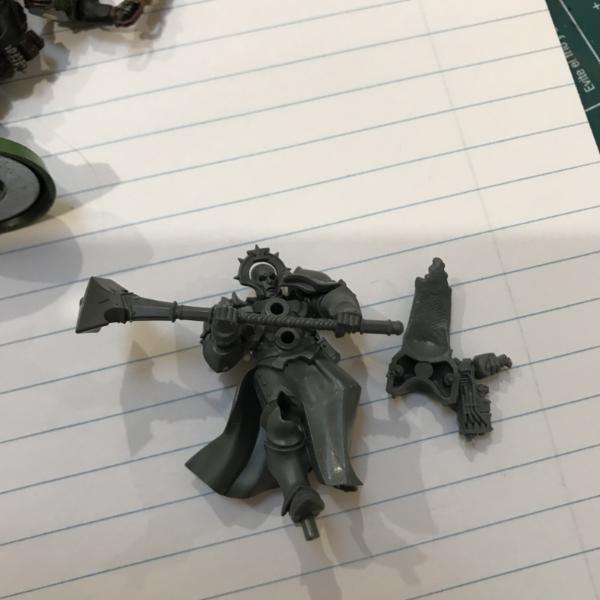 very little chopping and changing gets us this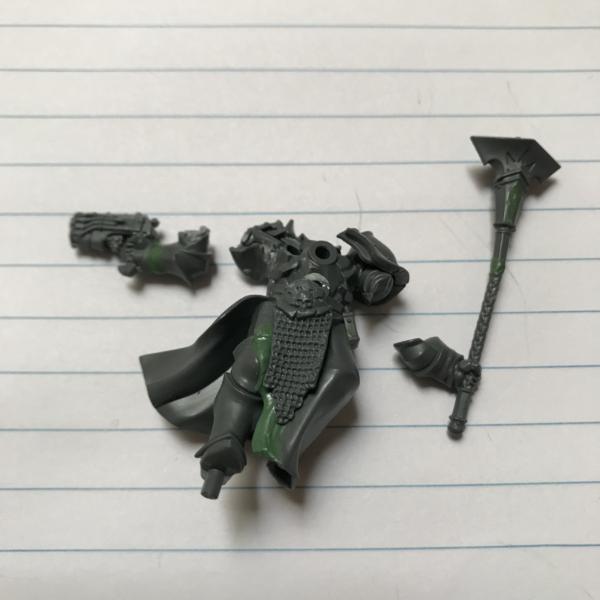 and a start on the head: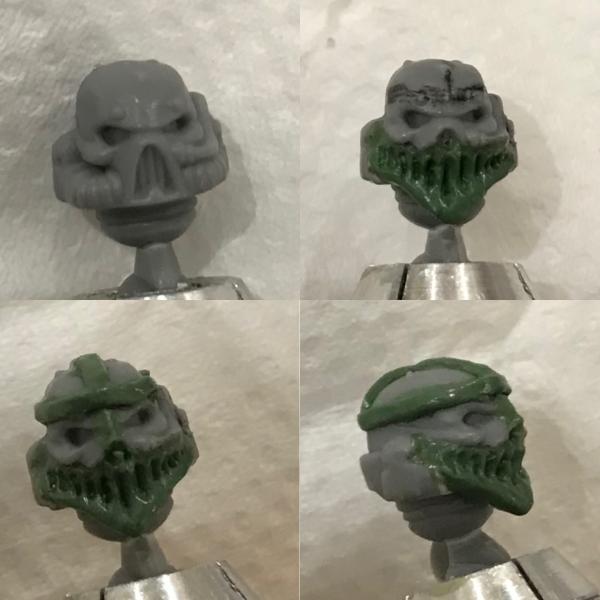 The final space marine is... not started yet.
But will be a heavy bolter dude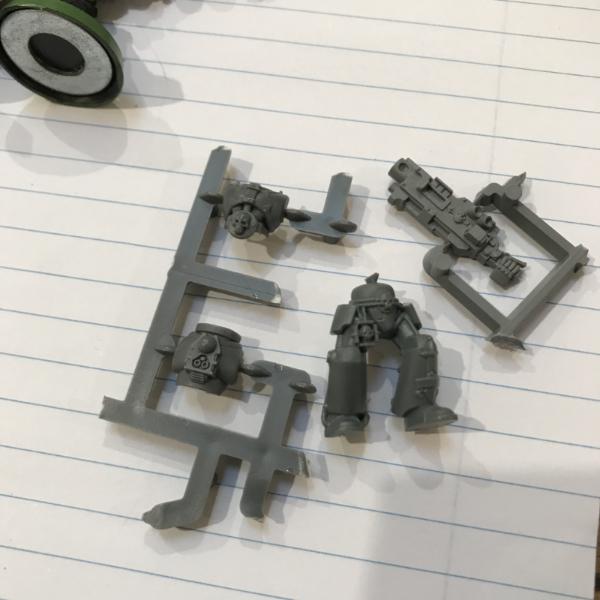 These three will be my entry into the Dakka Dakka challenge - which is limited to 5 models max.
For the discord I have also committed to 8 cultists, which are based on these craptachans: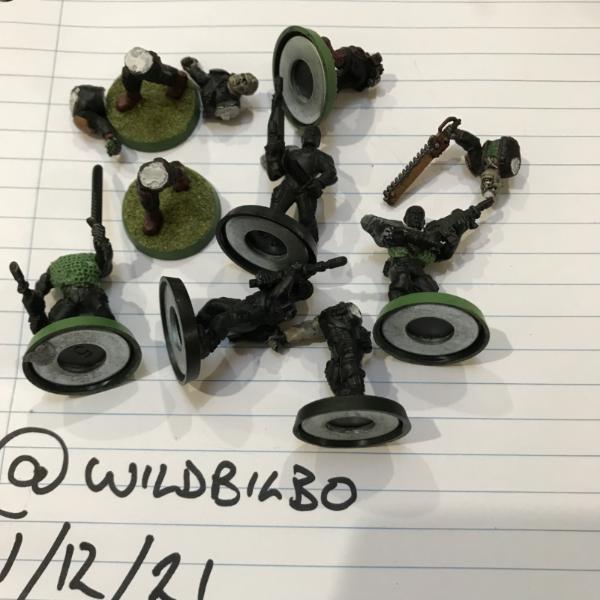 You can the work i started a decade ago as I was building a traitor guard force... sigh, i musta really drank a
lot
... anyway, they will heavily changed cos I despise the craptachan sculpts. I'm thinking of basing them around Mai Varnus (or at least how he ended up) in the Word Bearer's book Dark Apostle.
oh, lunch break is over, I better get back to work
lol

cheers all
KT