Well...been bit busy and life getting in the way and health messing me about, and struggling to think what I could reasonably post....
OK thanks Vik and Graven, much appreciated.
Going to do a little bit on working with styrene here, mainly how I manipulate the material into irregular shapes.
I was making a batch of old fashioned fire trucks. And so I needed to run off multiples of everything, many complex parts were molded and cast in resin, but some parts are just easier and more accurate to be made in sheet material.
The material I used for some of this was a bulkier styrene sheet at 3mm thickness.
So here are the bulkheads.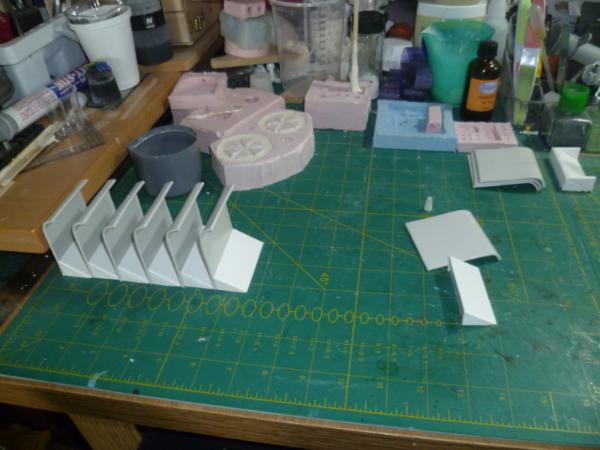 You can see I made a wedged shape for the floor and a sheet for the bulkhead itself, on the truck it has a curve to the top.
To achieve the curve I first made a former. (a piece of material that has the shape you need to form.) This has to be made taking into account your material thickness. in this case I used
MDF
.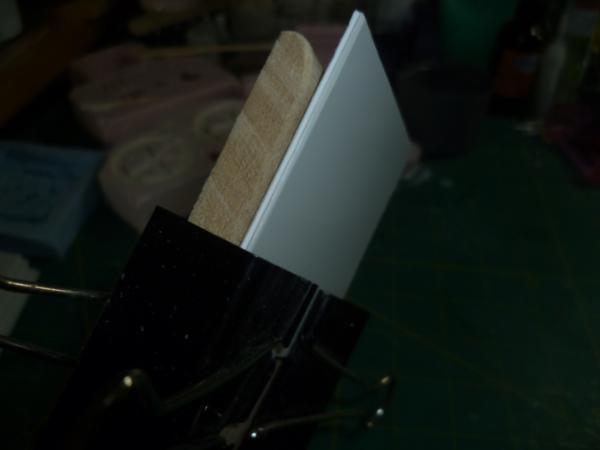 The material is clamped in place.
Then we apply heat, for maost of this build I used a heat gun, but I also use a blowtorch (small kitchen variety) a lighter, and a candle. Dependant on the part needed.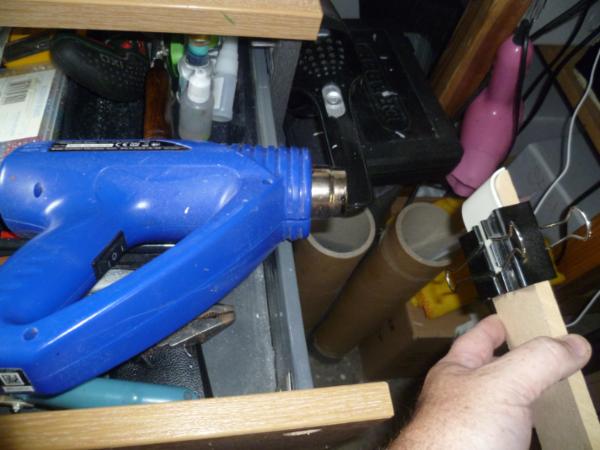 These things get very hot, but for these parts you only require approx. 15 seconds of heat to be able to start manipulating.
Then firmly rolling around the bend and then holding in place for it to cool, maybe a minute.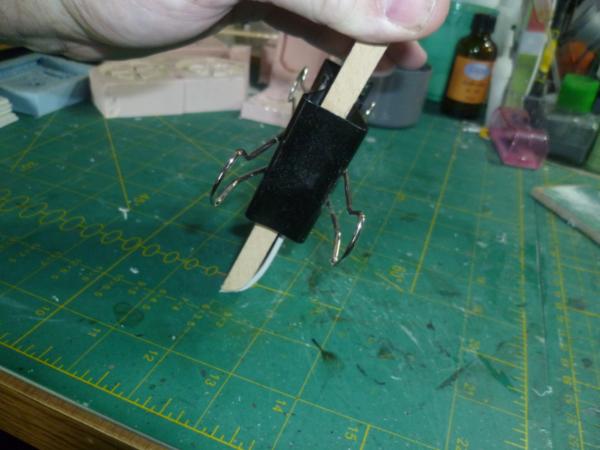 Thinking ahead and doing things in batches is key in a project such as this. These took about 15 minutes to produce the 10 parts I needed. If I was setting up for each one separately it would take much more time.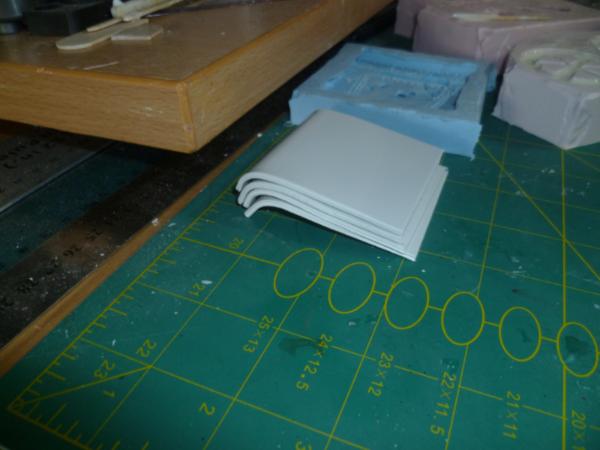 Here is leaf spring production, needed 40 for this. These I can make easily down to 28mm scale now I have a bit of a system going. The former would need to be made but that does not take long. These ones are 100mm long. And yes when they are all one the vehicle they work just like the real thing.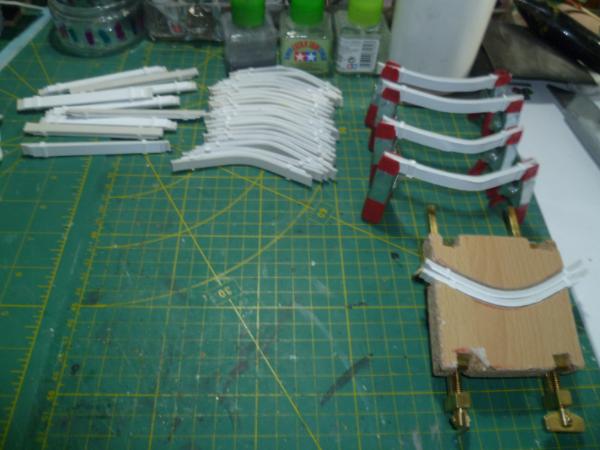 Another part I needed was a "U" channel, this is the former for it.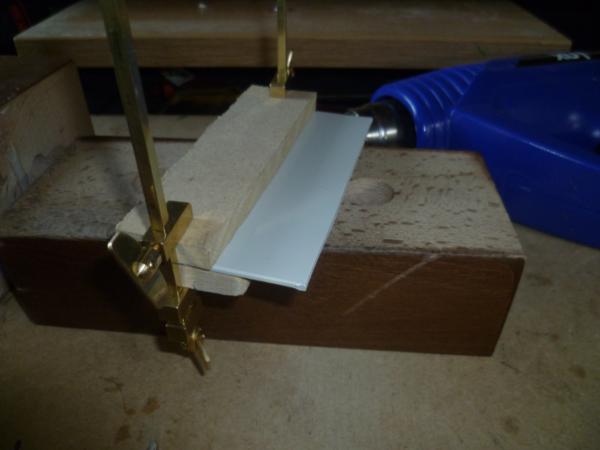 And here you can see them, with the front wings and the former for them above.
The heat gun is a cheap £20 DIY store special. The only special equipement I used here are probably the brass clamps. They are not necessary, as you could use any clamp that would fit. But these I love, they are simply brilliant. I got mine
Here
And here are a couple pics of the finished work.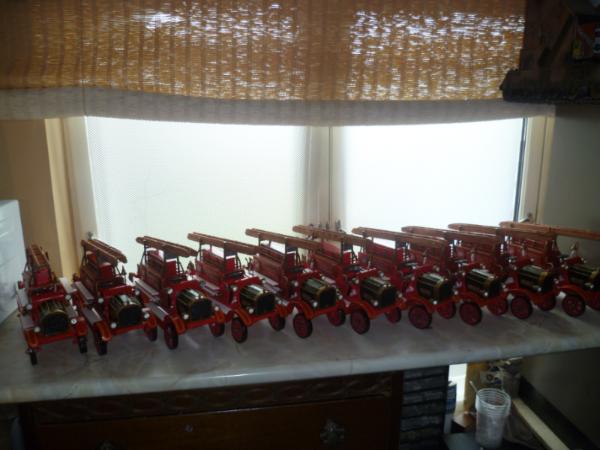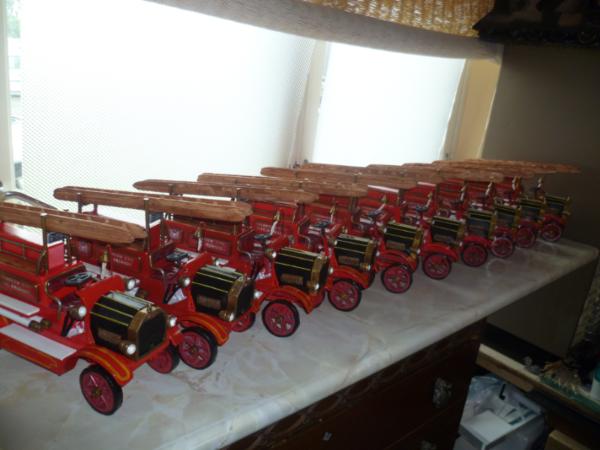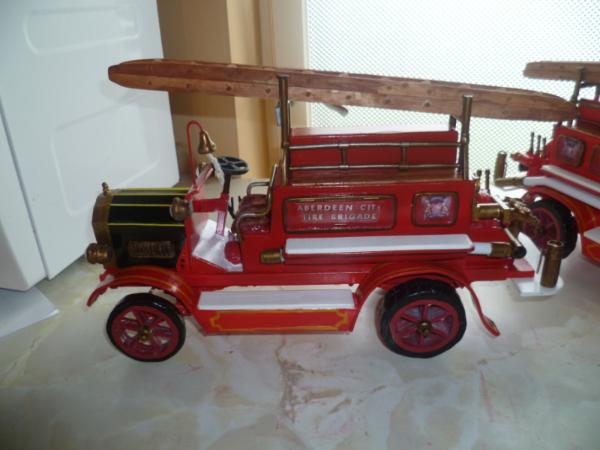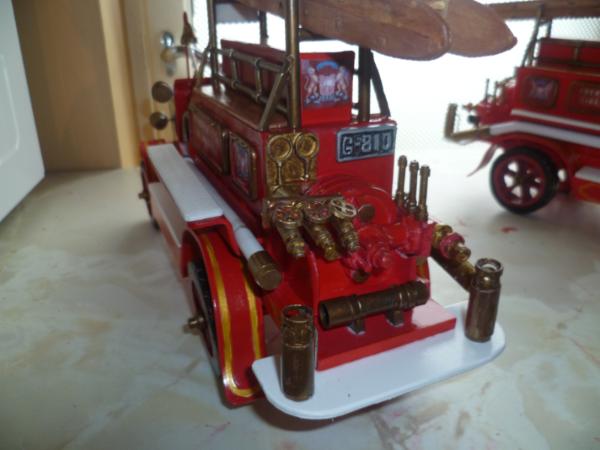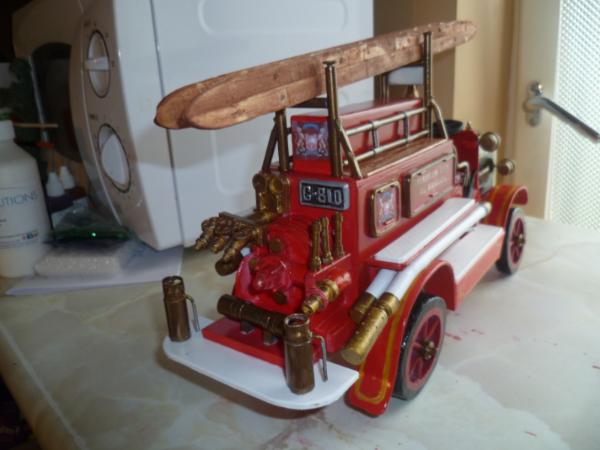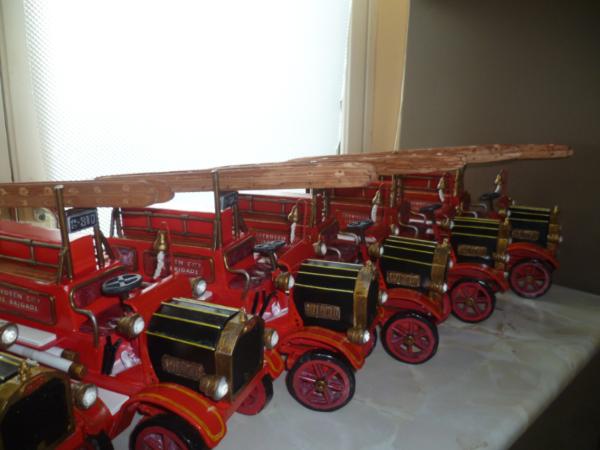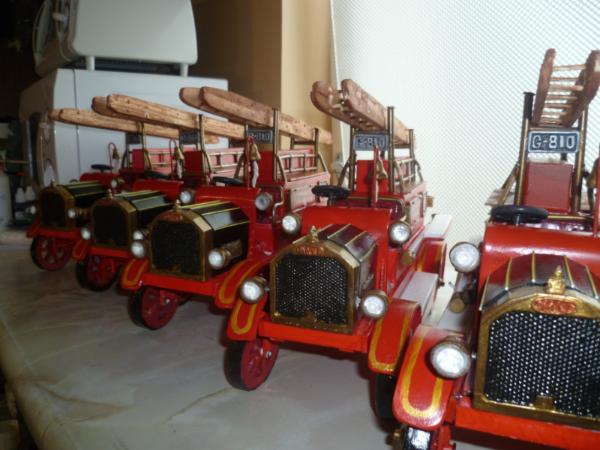 Thank you for looking, normal service will resume very shortly after I clear up a bit.