Hello Dakka!
NOTE: My images are quite large, its a bit easier to view if you zoom the browser window out a little, Hold
CTRL
and scroll your mouse wheel back to do this, Hold
CTRL
and scroll forward to set it back to normal when your done.
I've finally decided to start my own P&M Blog. I started wargaming when I was quite young and only got back into it about a year and half ago. When I was younger I remember painting feeling like a chore and hated it. I was expecting to feel the same when when I started up again, thinking I would focus mainly on the gaming side of things. This has not been the case however, I'm absolutely loving the painting side of the hobby, in fact I think I have a slight addiction. In this past year and a half I've tried to cram as much practice with different techniques, methods and guides from all across the forums, youtube and my local game stores as I possibly could in an effort to catch up on the years of painting I missed.
I consider myself lucky that when I started up again I did a fair bit of research into getting myself set up properly. I stumbled on some fantastic forum advice and youtube clips that pointed me in the right direction early on. My first few purchases were an Airbrush Kit, Compressor and small Vallejo Air Paint set, something I have never regretted and to this day stands as my most useful purchase to date. I supplemented my airbrush setup with the Vallejo Paint Set and a small range of
GW
paints, washes and primers.
Anyway onto some pictures. Ill go through each
40k
army I've painted over the last 20 months one by one as I photograph and upload the pictures. I'll then add
WIP
Pics as I paint new units for each force.
Page 1: Here is my first
40k
army, my Blood Angels. I hope you enjoy, the camera made them look a bit more glossy than the are in real life which is a shame but I don't have very good photography skill so this is the best I can do sorry.
Automatically Appended Next Post:
Furioso Dreadnought: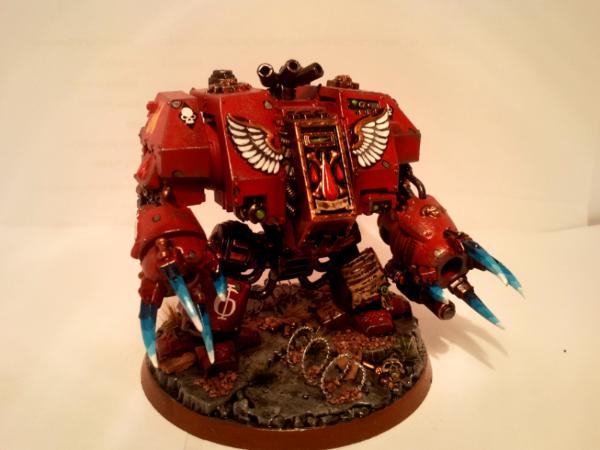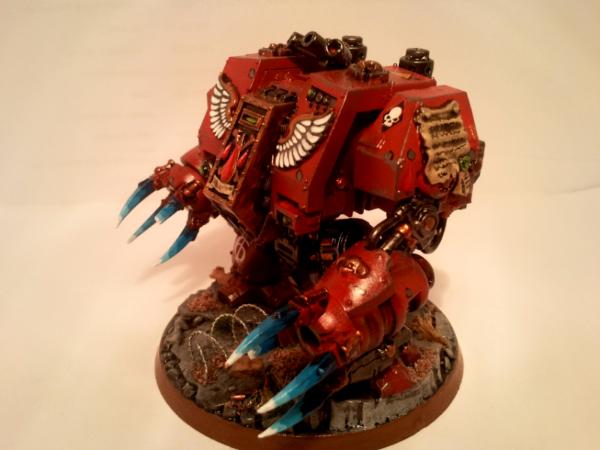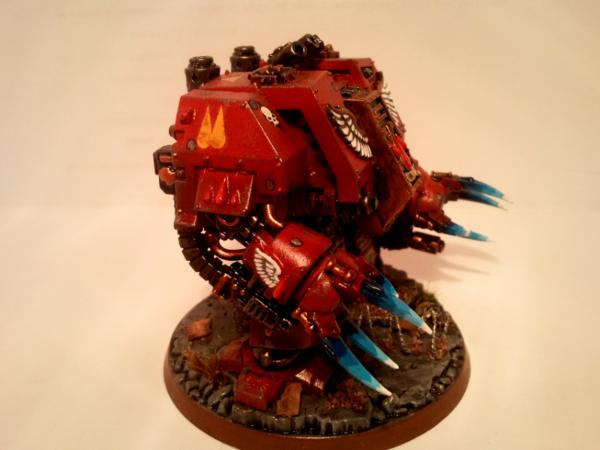 Automatically Appended Next Post:
Drop Pod: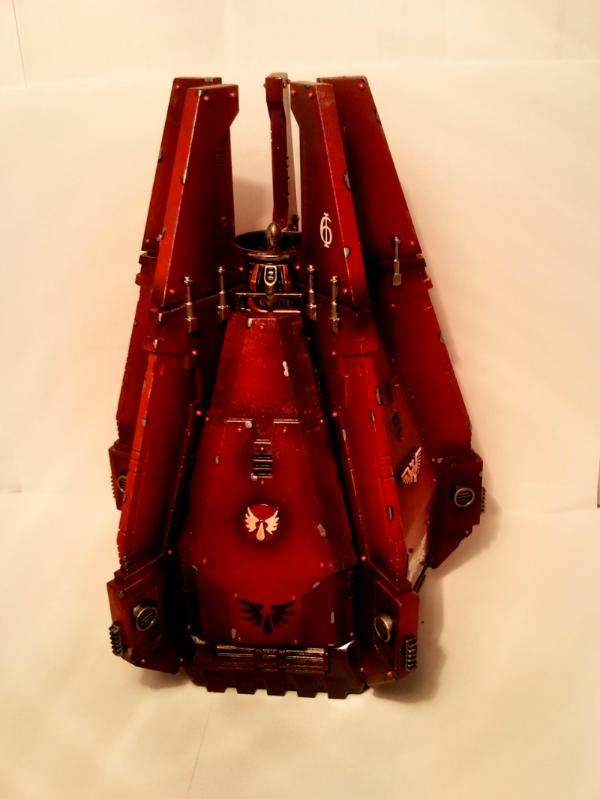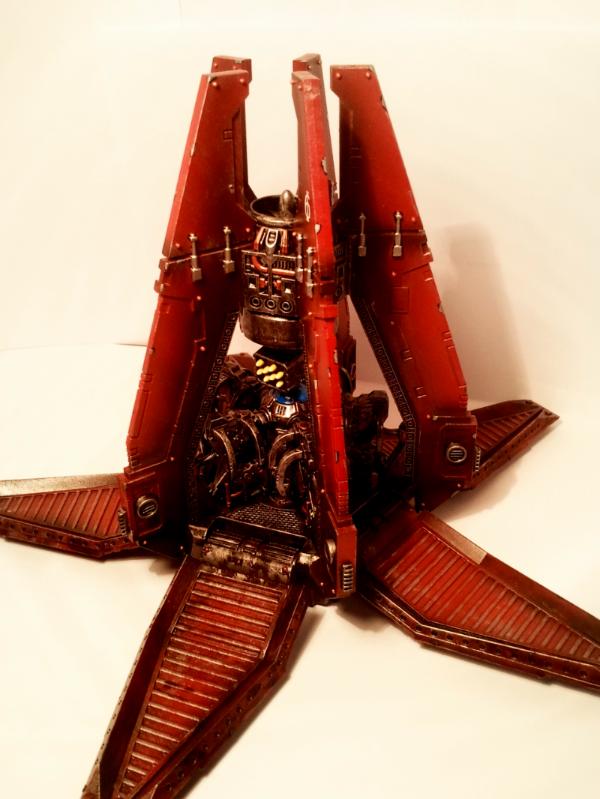 Automatically Appended Next Post:
Land Speeder: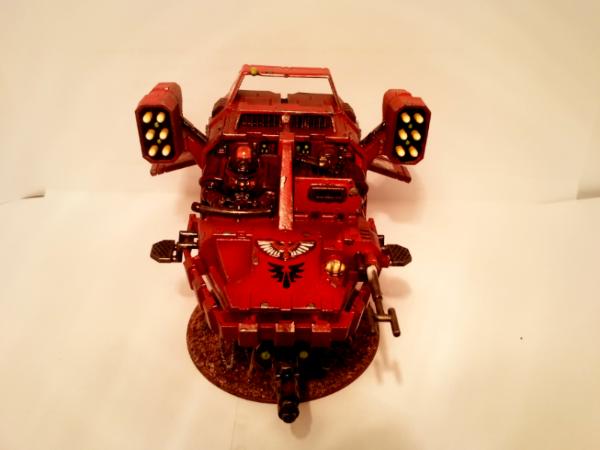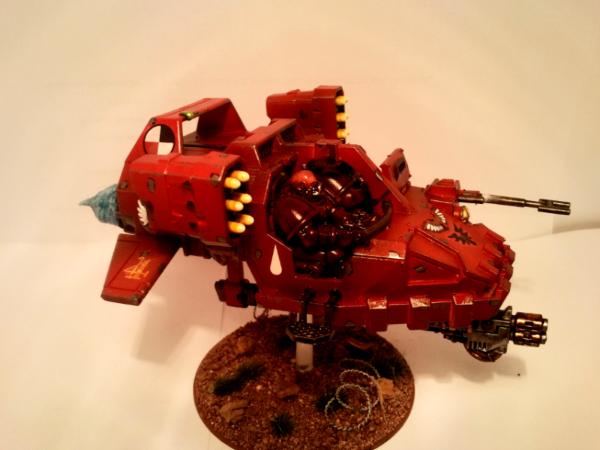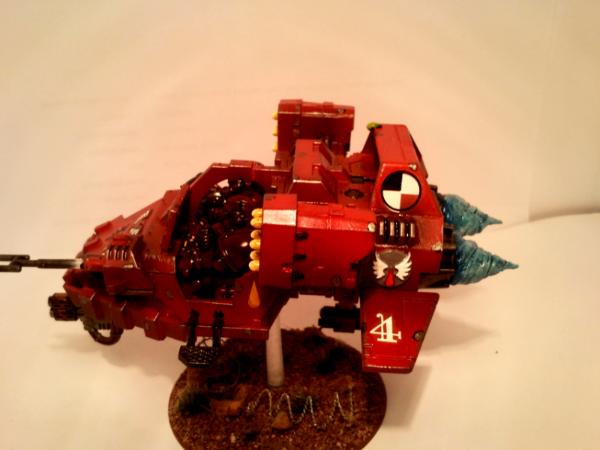 Automatically Appended Next Post:
Razor Back: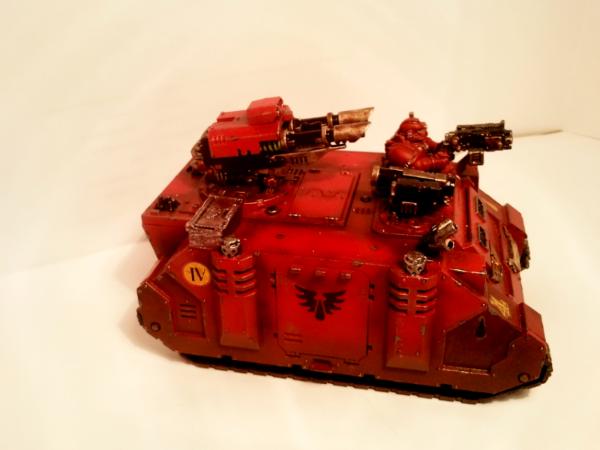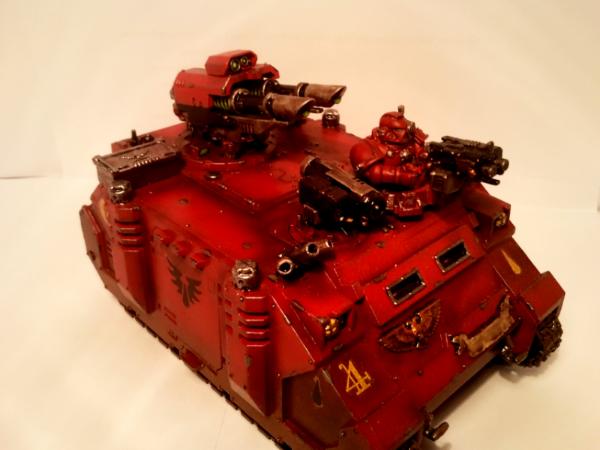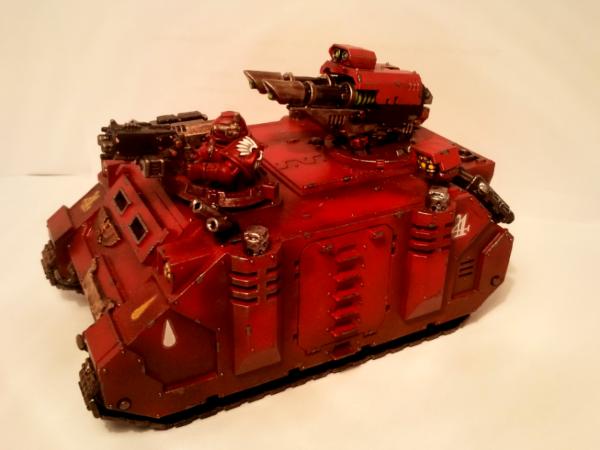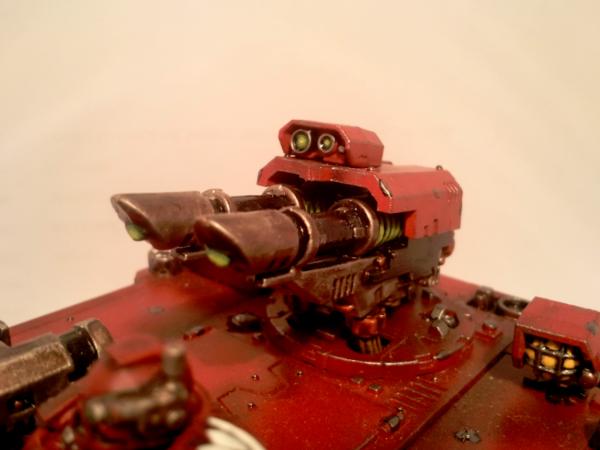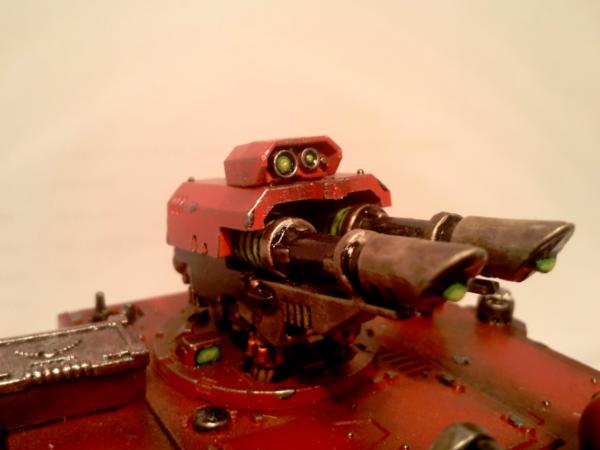 Automatically Appended Next Post:
Baal Predator: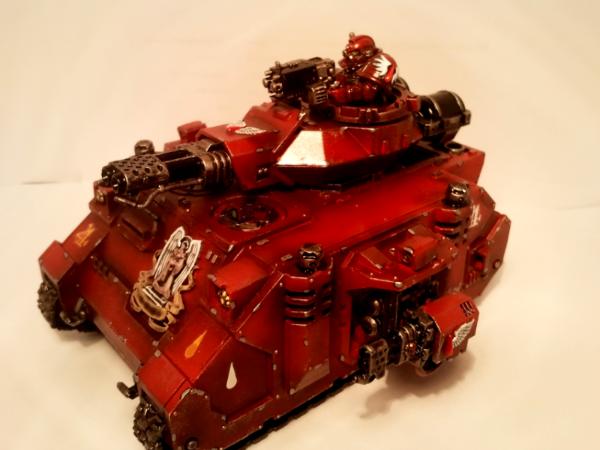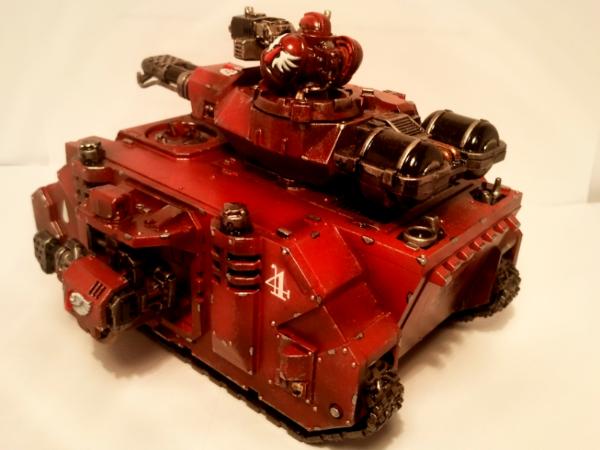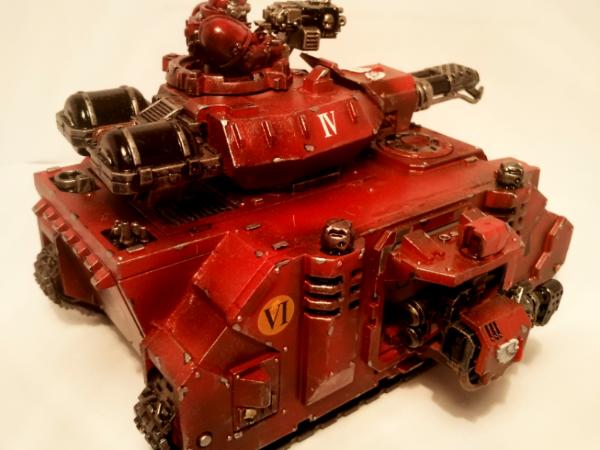 Automatically Appended Next Post:
Honour Guard with jump packs and storm shields.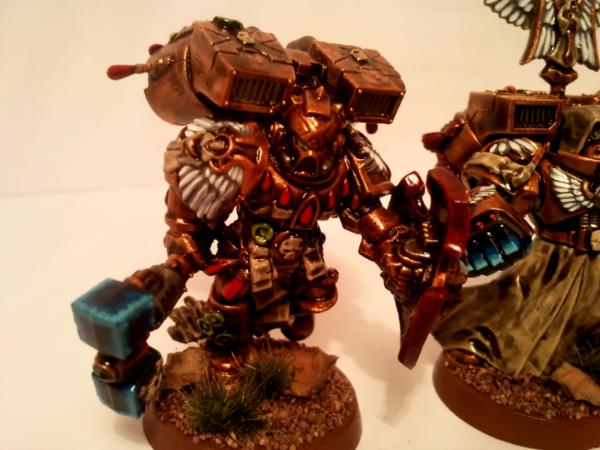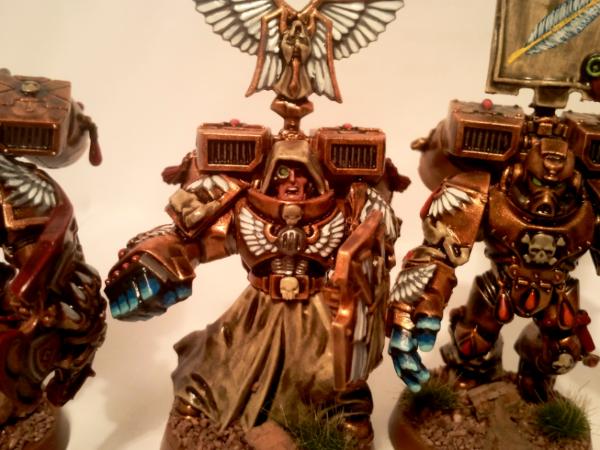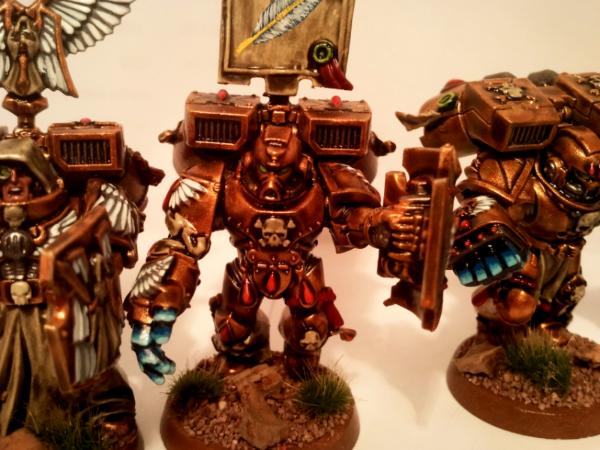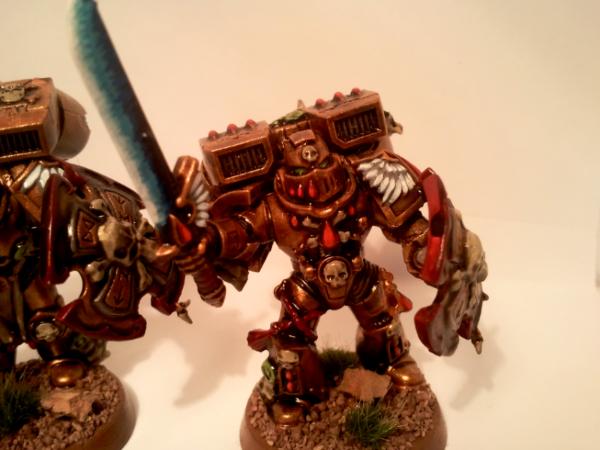 Automatically Appended Next Post:
Terminator Librarian: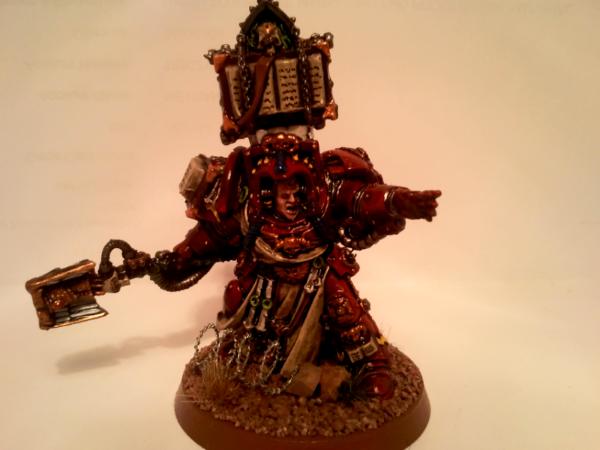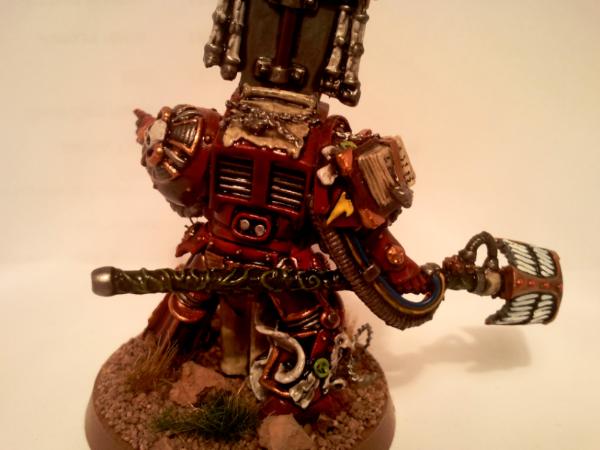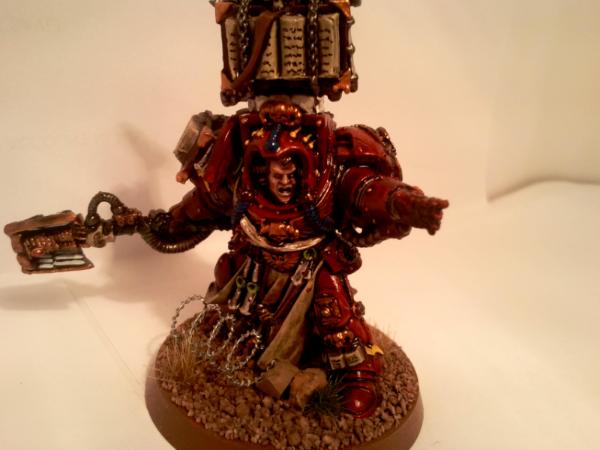 Rhino: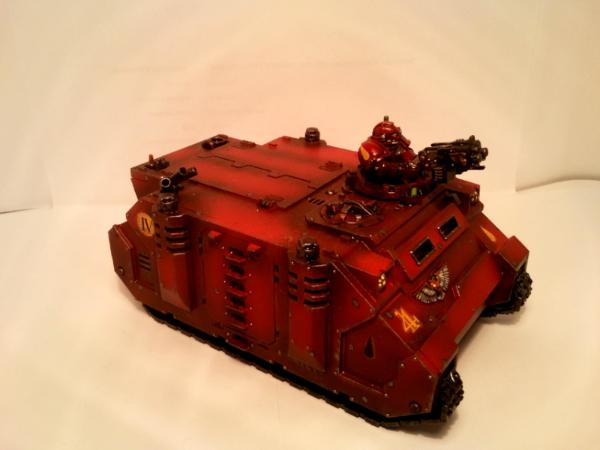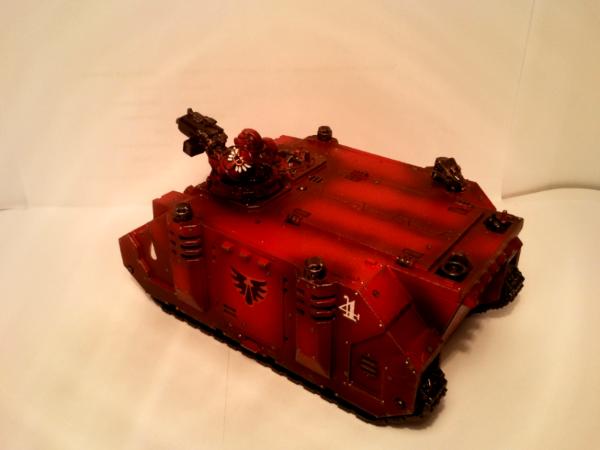 Sanguinary Priests: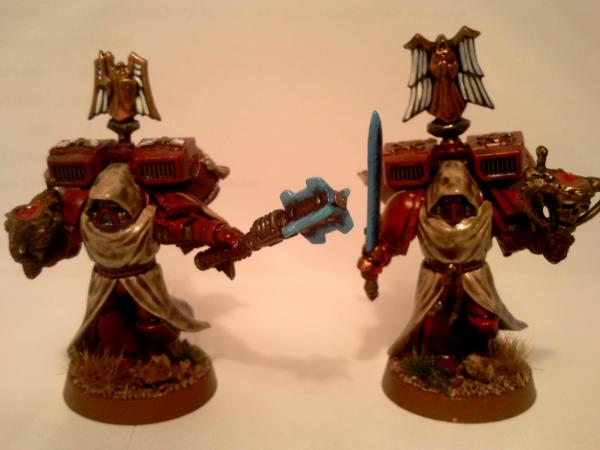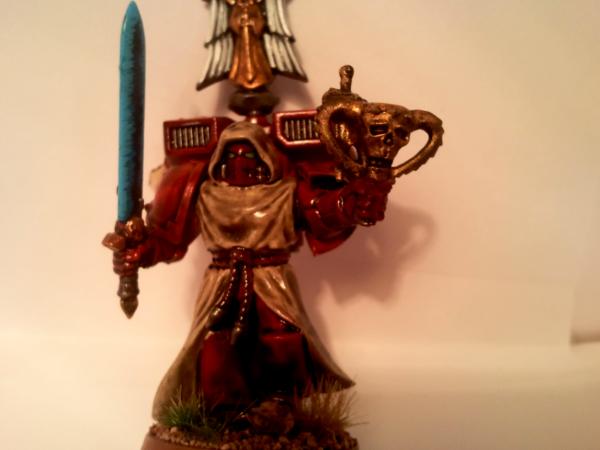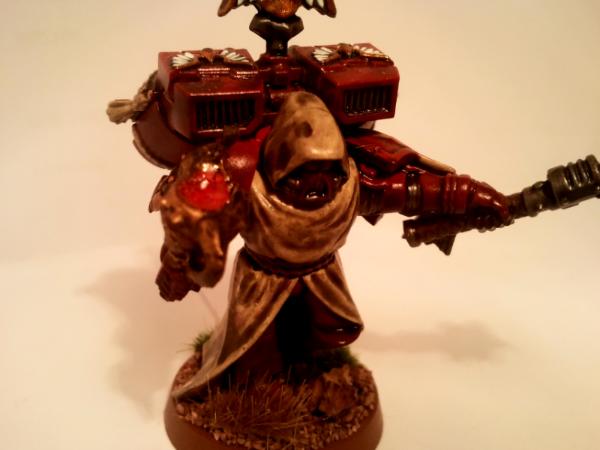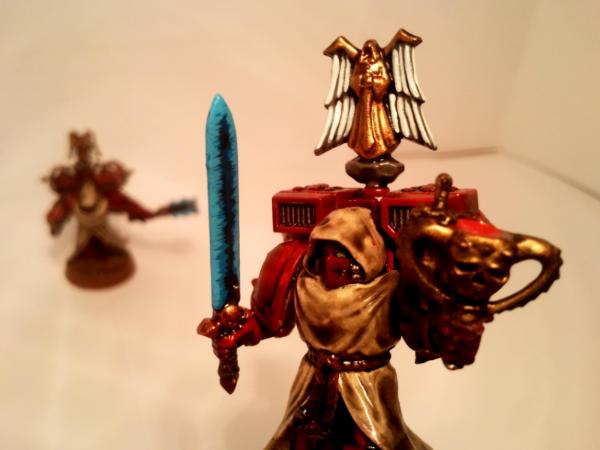 Chaplain and Vanguard Veterans: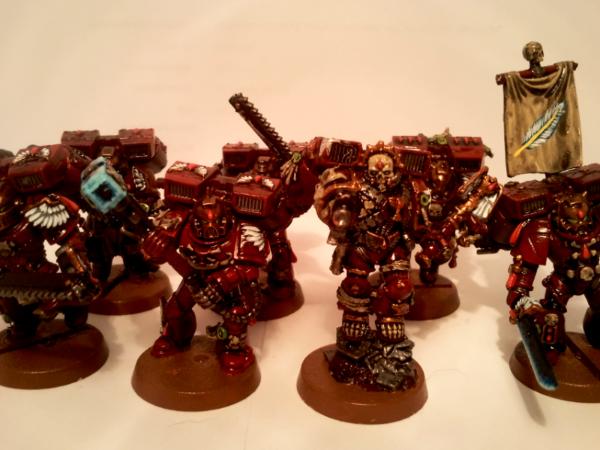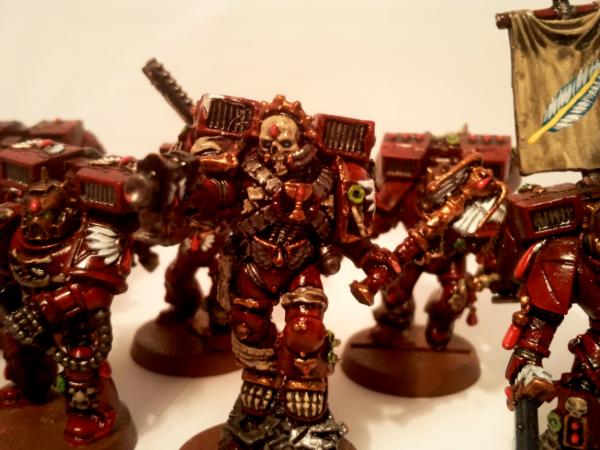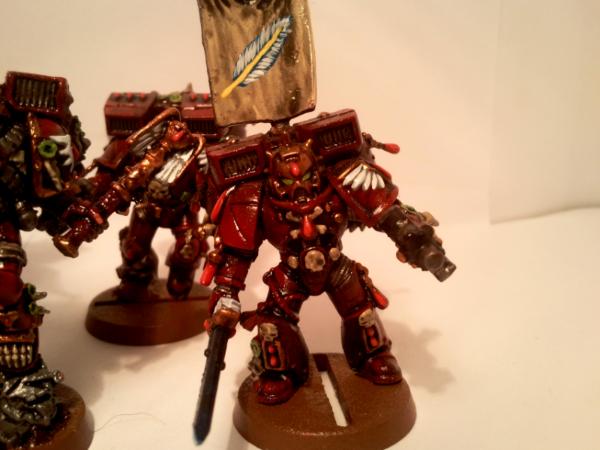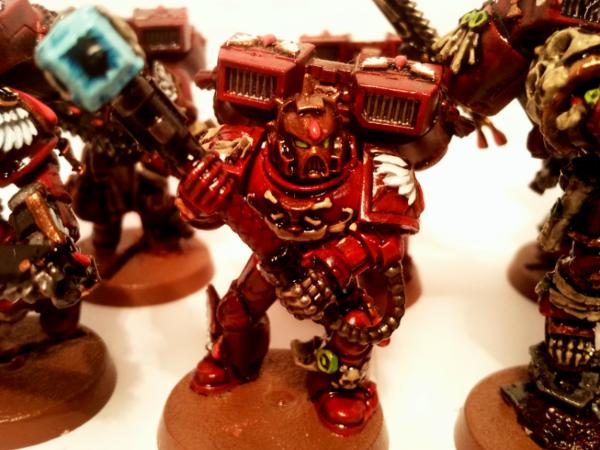 Assault on Black Reach Terminators: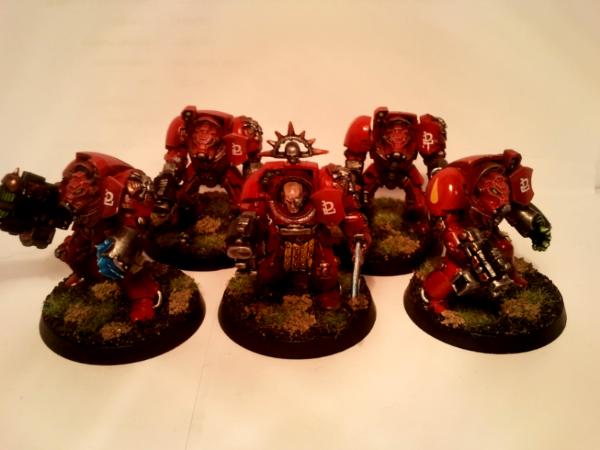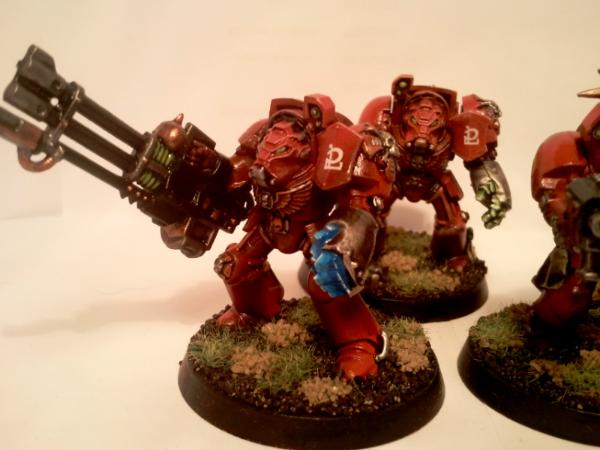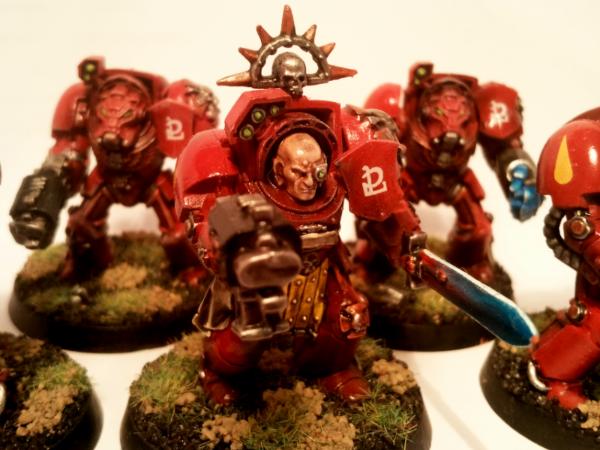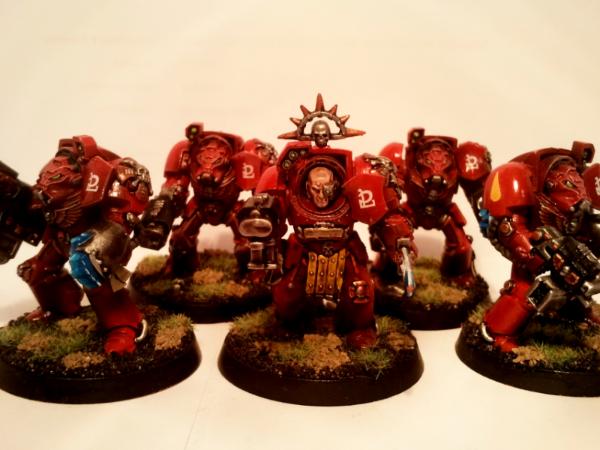 Assault Marines: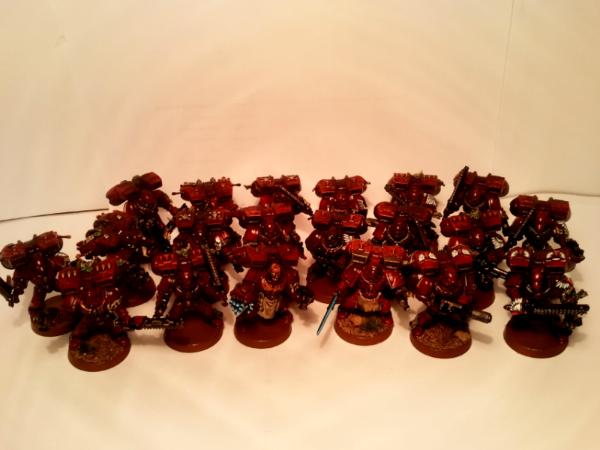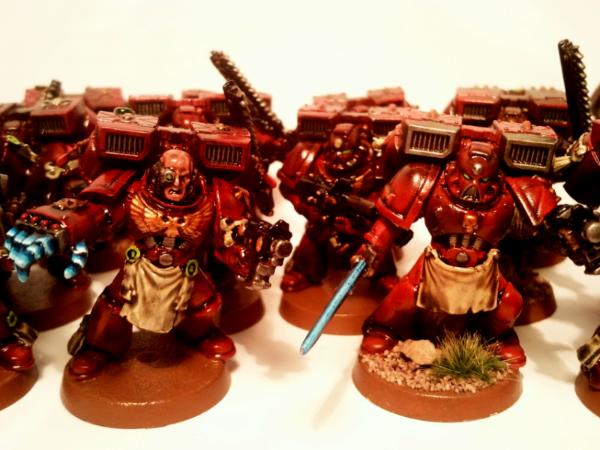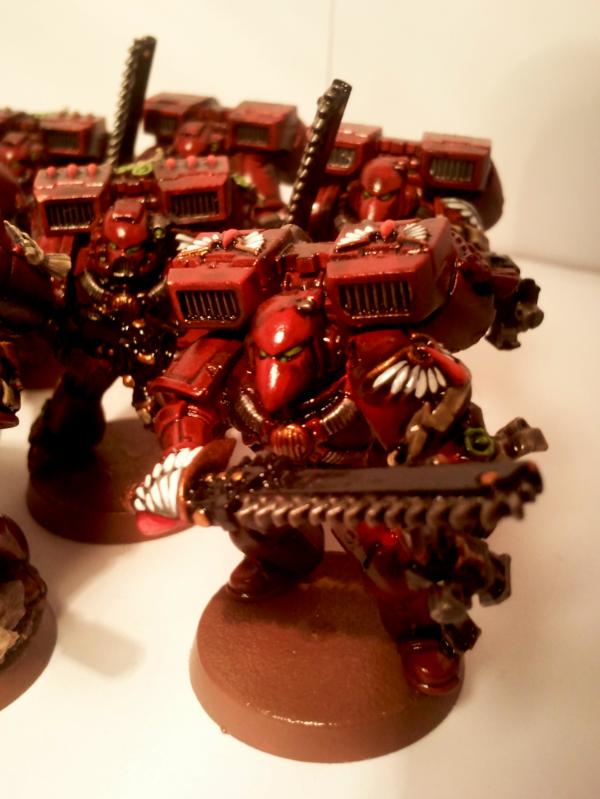 Sanguinary Guard: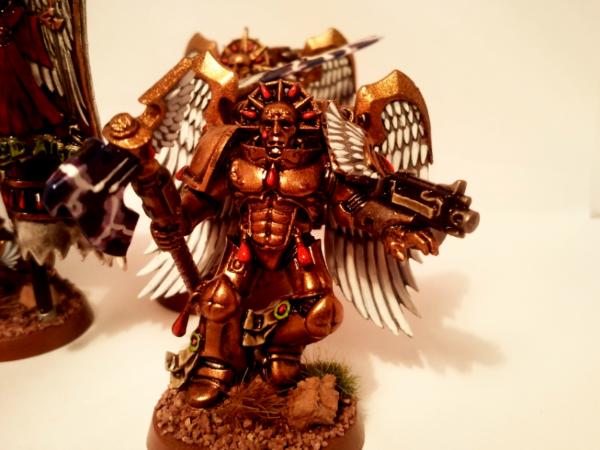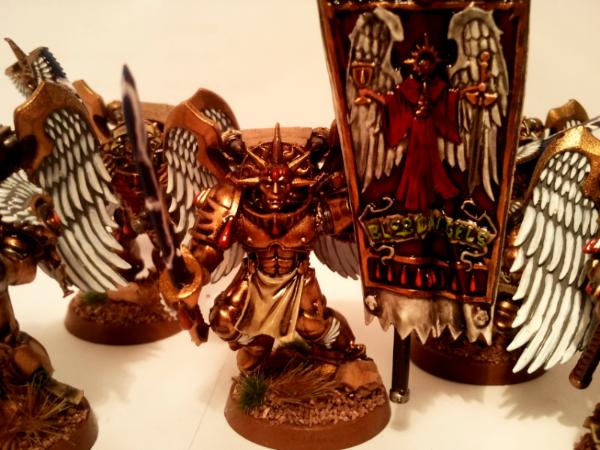 Battle for Macragge Tactical Marines and Test Mini: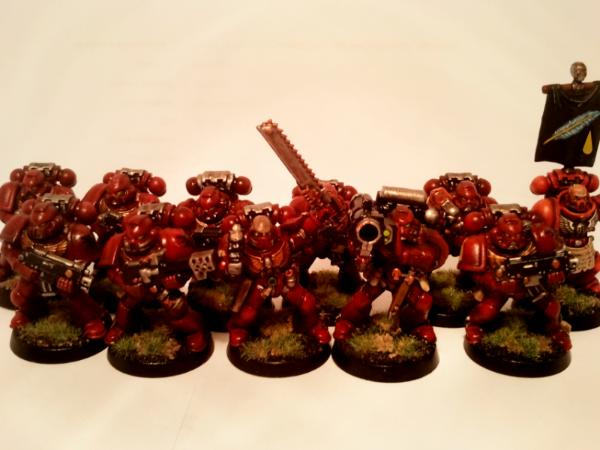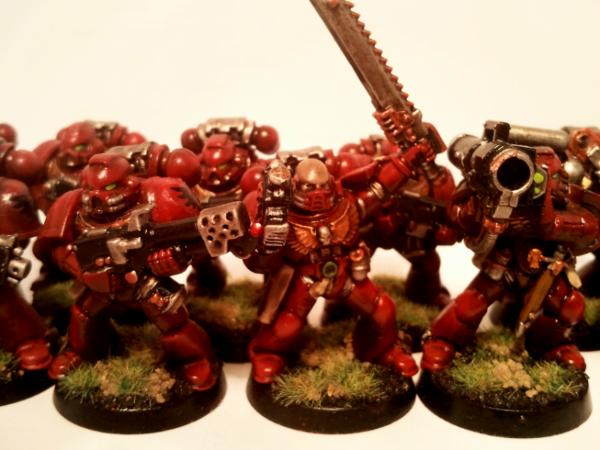 Assault on Black Reach Captain and Tactical Marines: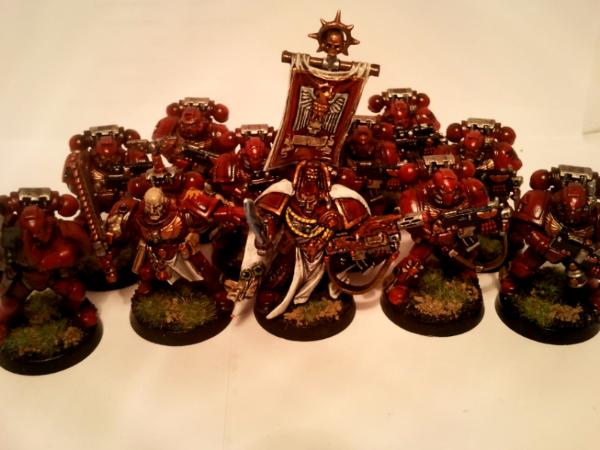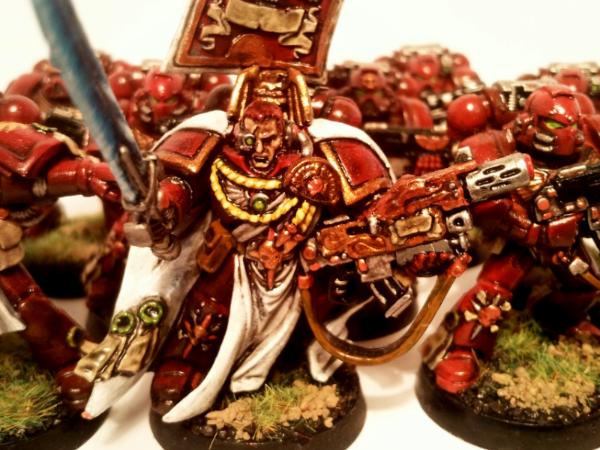 Assault on Black Reach Dreadnought: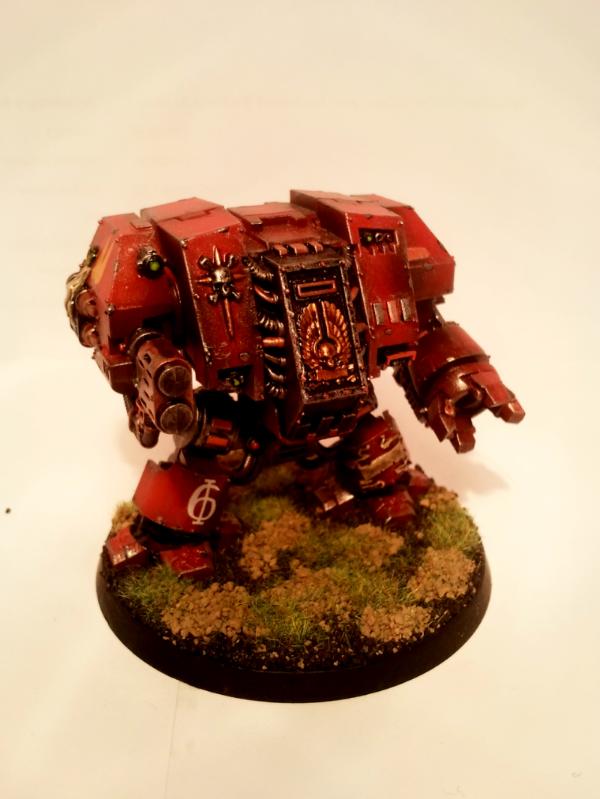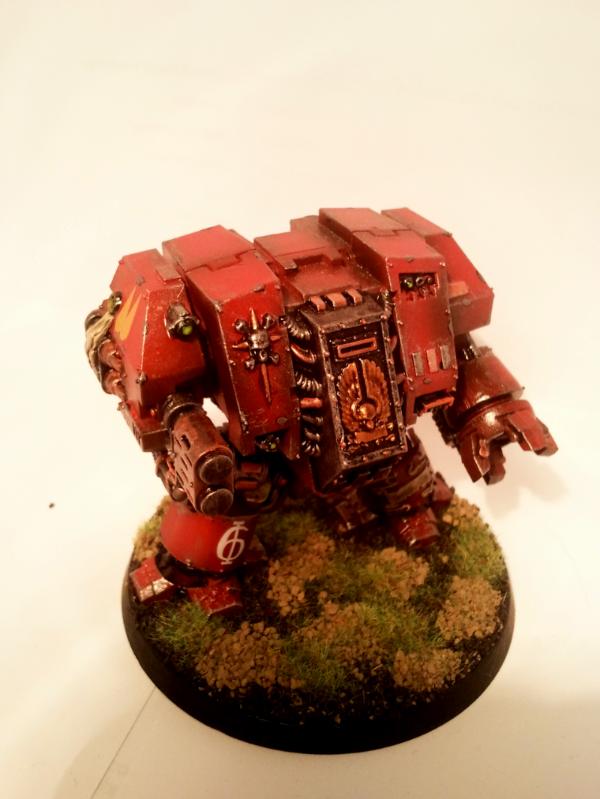 *
*
*
*
*
*
*
*
*
*
*
*
*
*
Army # 2.
Metallic Ultramarines. I always wanted to start an Ultramarine army but found the standard
GW
paint scheme very boring. I came across some Tamiya Metallic Blue paint at my
FLGS
and it gave me a good excuse to start an army up. I post on Dakka for some feedback to some test minis and people seemed to think they were a little too bright, verging on chaos looking. With this in mind I progressed with a bit of a toned down blue to the scheme bringing it a bit closer to the Classic Ultramarine blue while still staying noticeably metallic. I bought most of this army off ebay, or through second hand goods/trades with other people, stripped all the minis and started from scratch.
The army is loosley based of Cato's 2nd Company Ultramarine's, I have name the The Knights of Ultramar.
Anyway here are the Pics, some of the latter ones are
WIP
pics that I'll update with the finished product as I go. Hope you enjoy!
Scout Squad: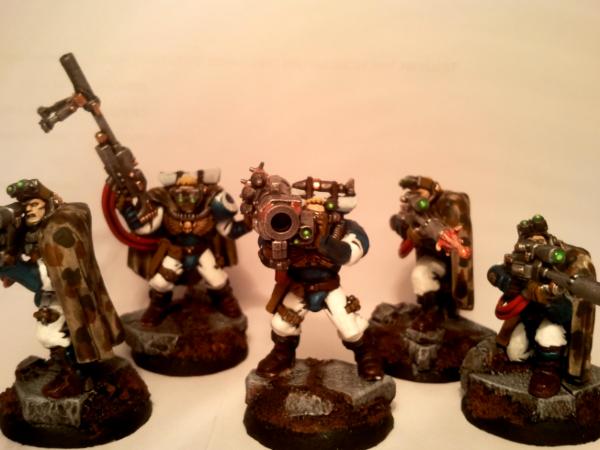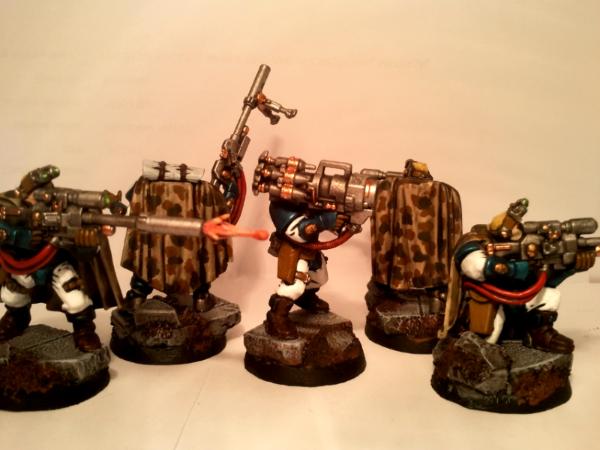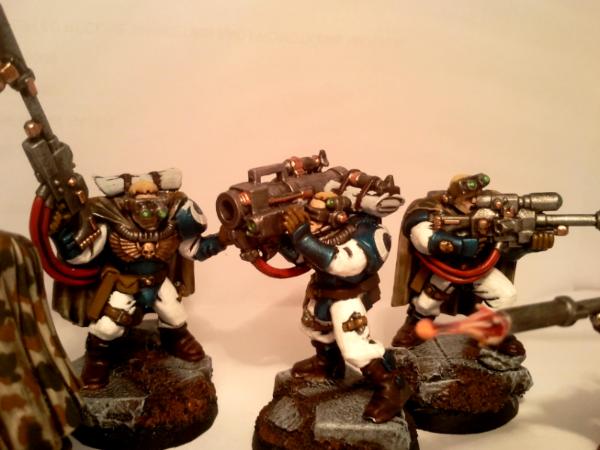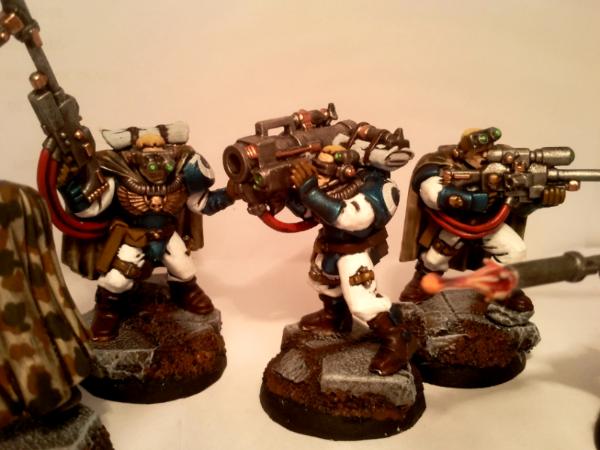 Devastator Squad: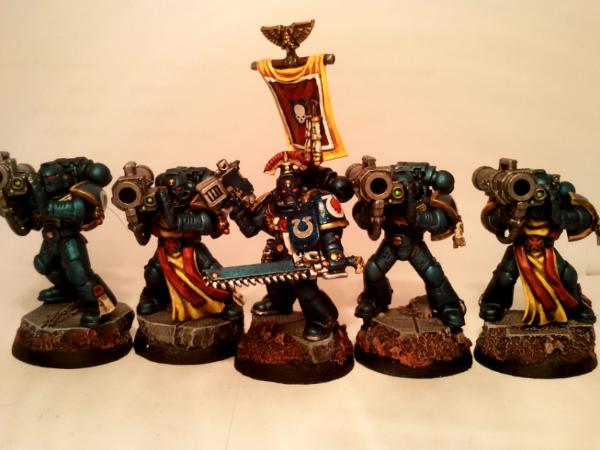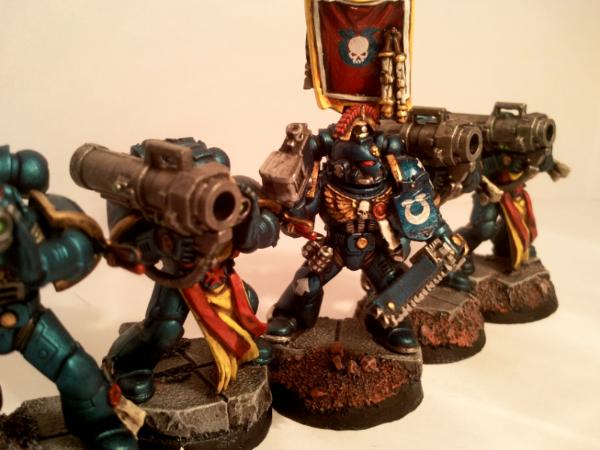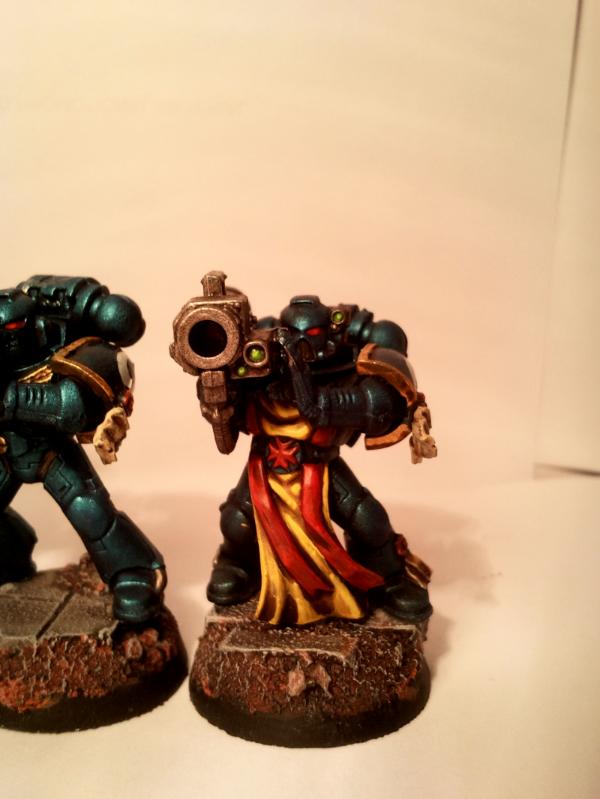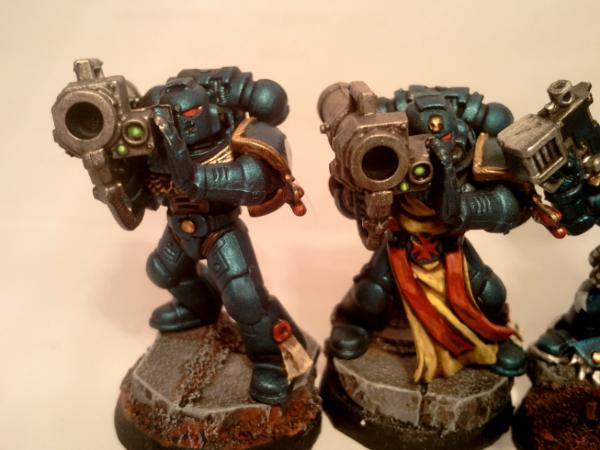 Tactical Squad 1: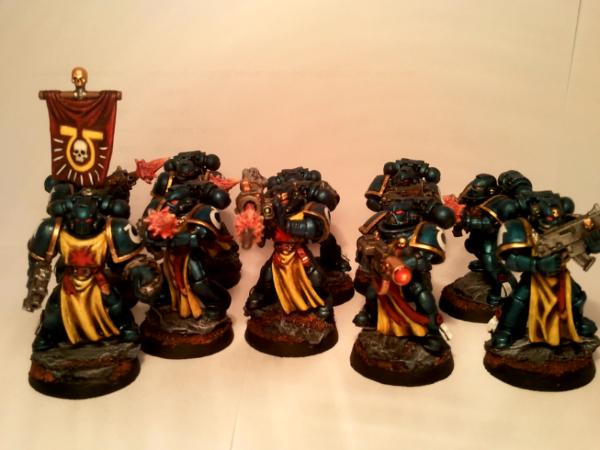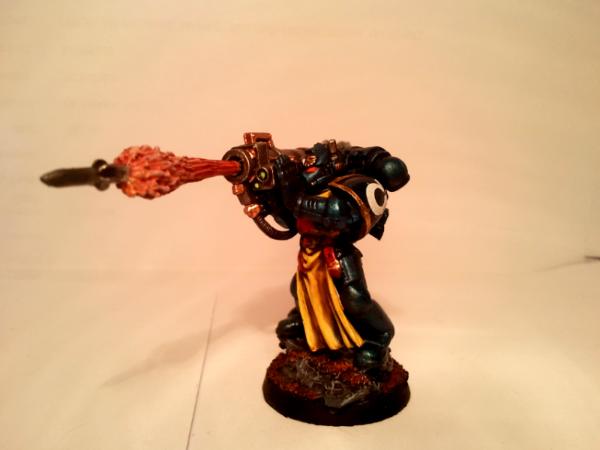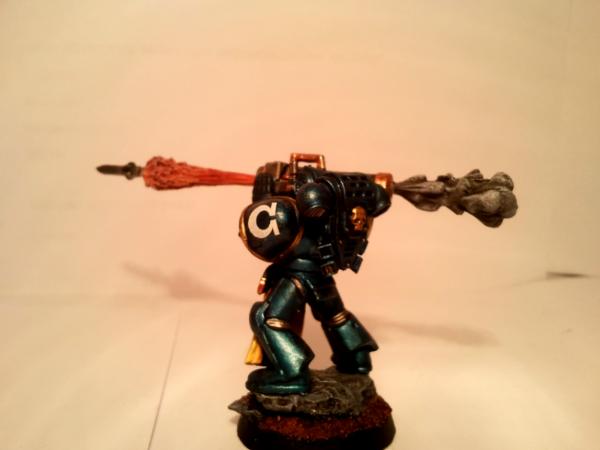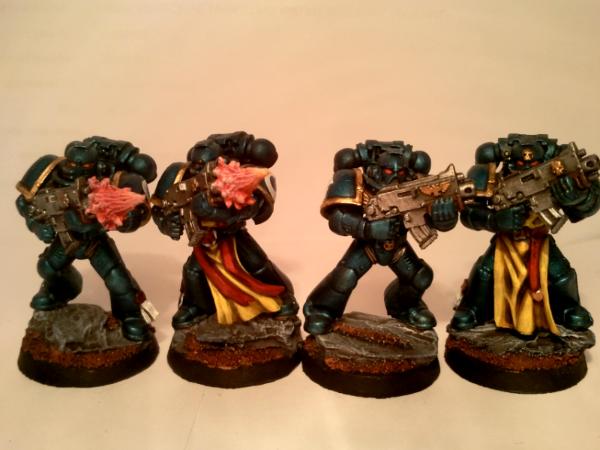 Assault Terminators: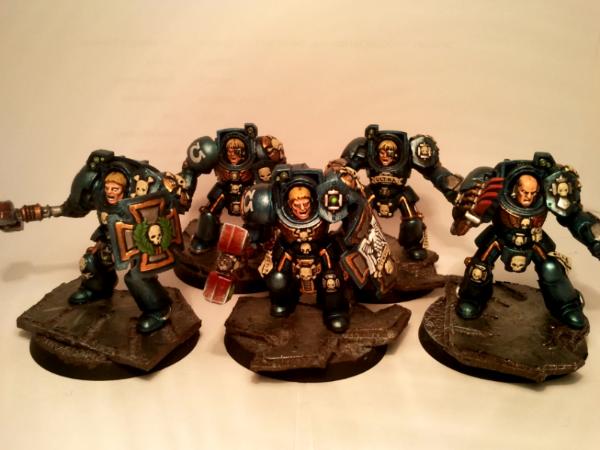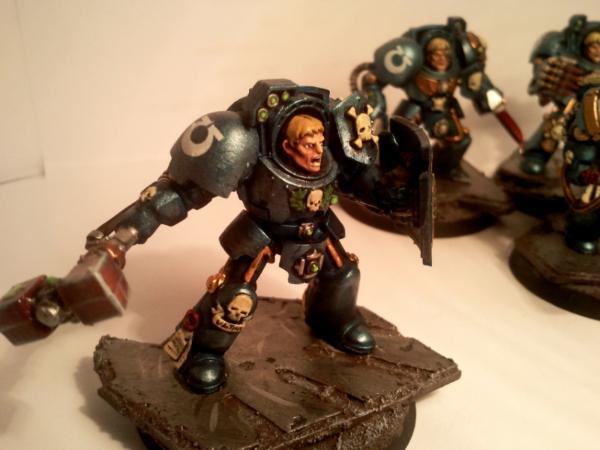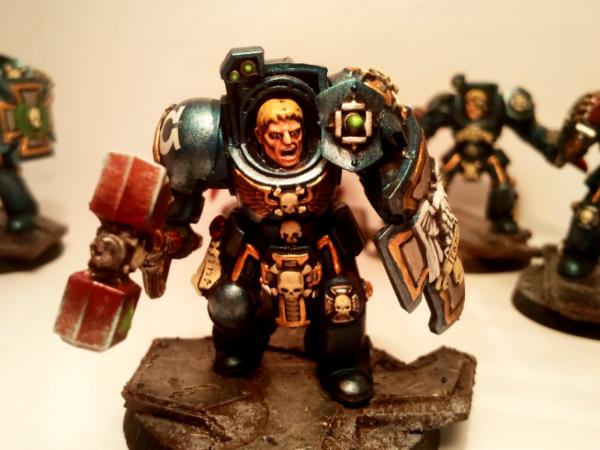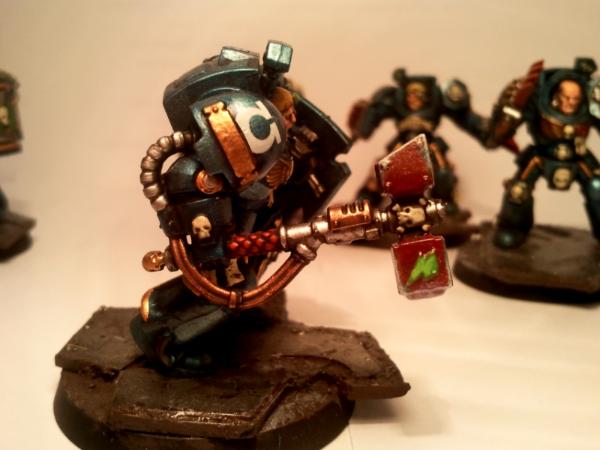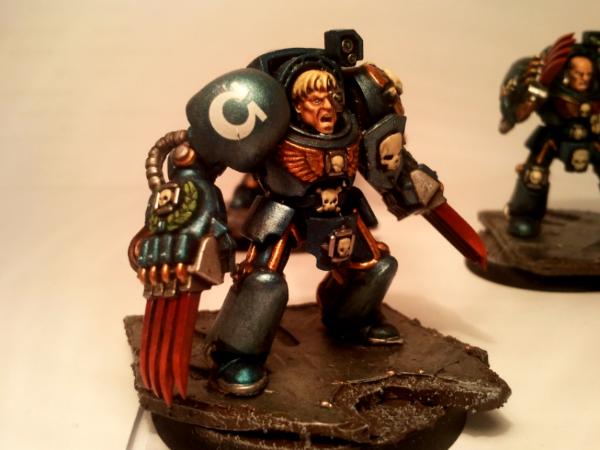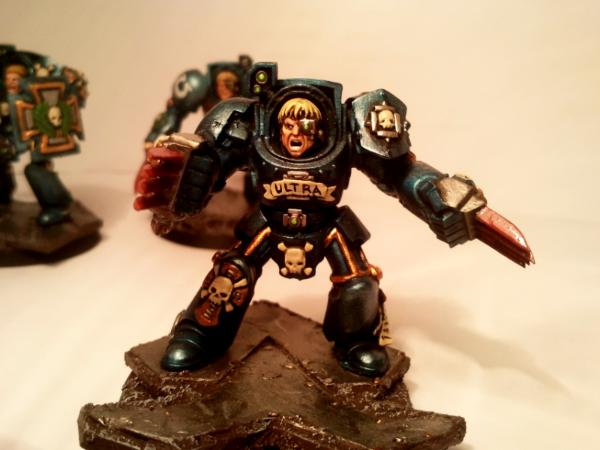 Command Squad Veteran, First mini done: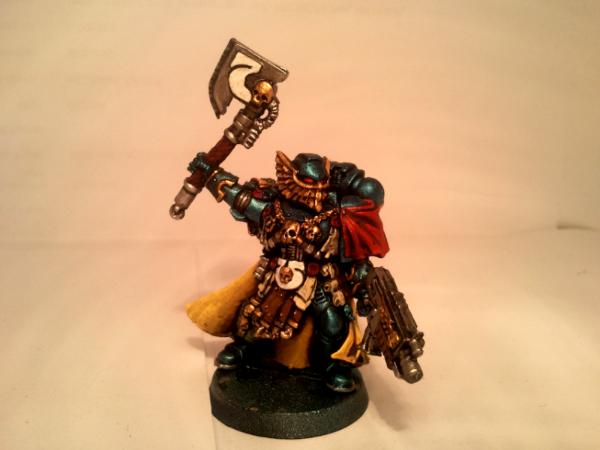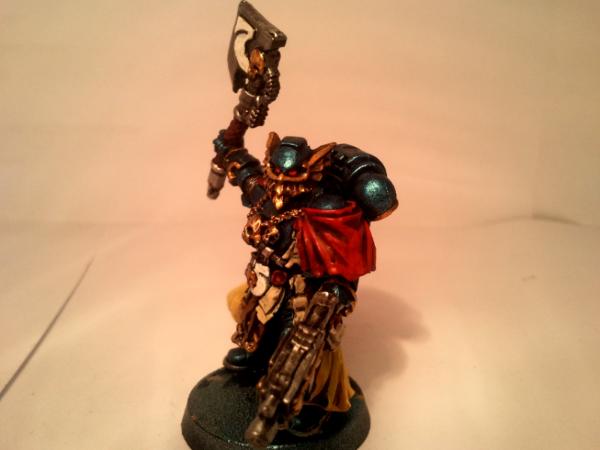 Razorbacks, 2x Heavy Bolter: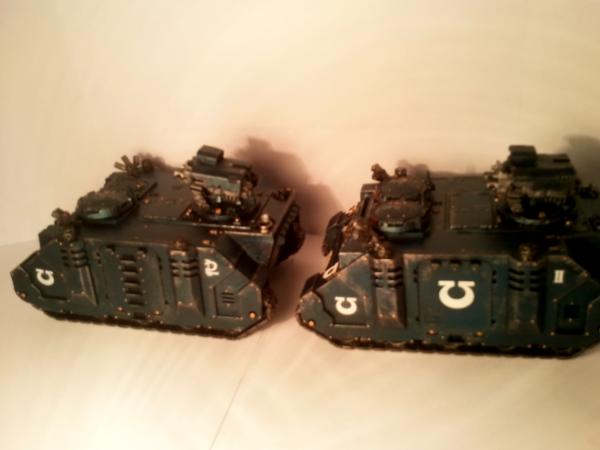 Predators: 1x Auto/Las 1x Auto/Heavy Bolter: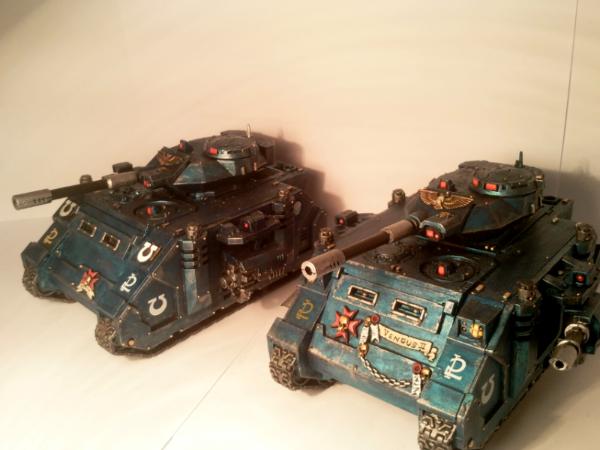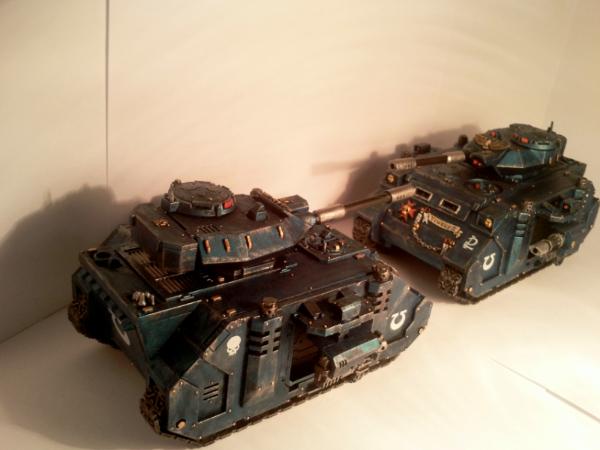 Venerable Dreadnought, Autocannon and Lascannon Pictured: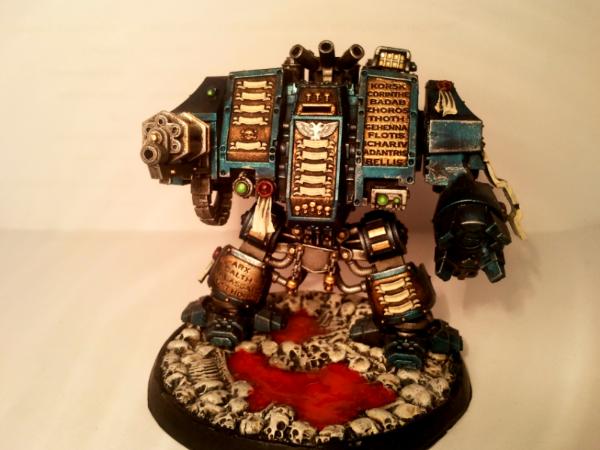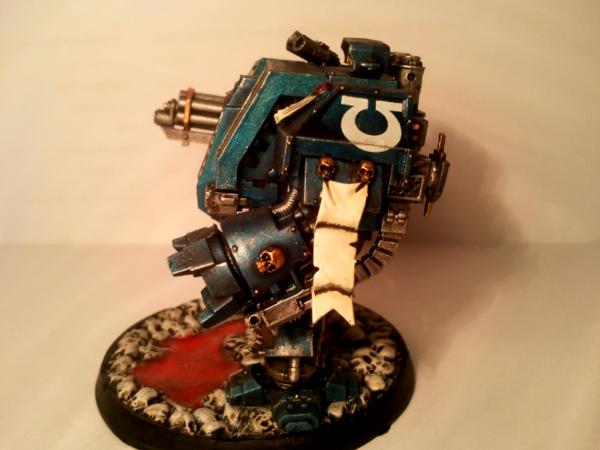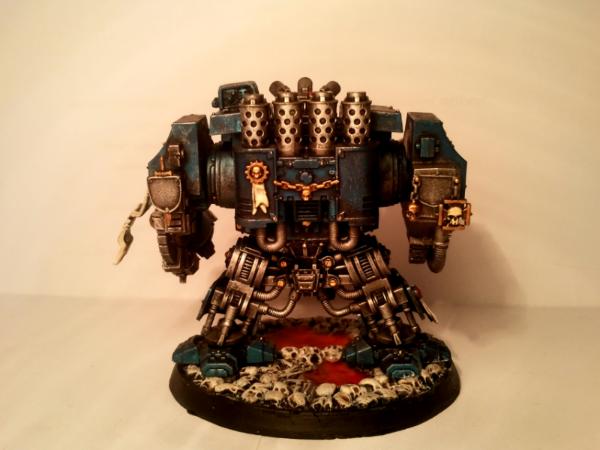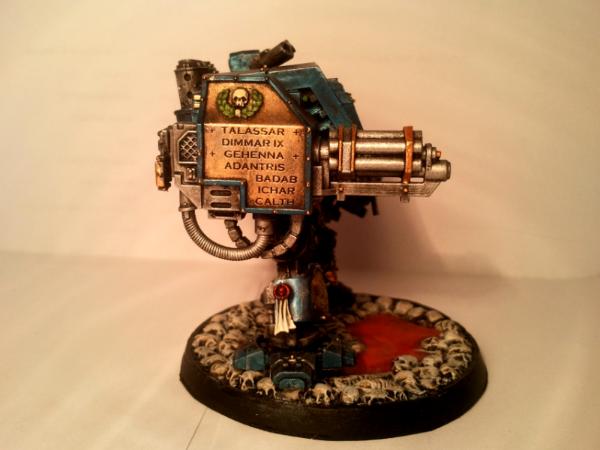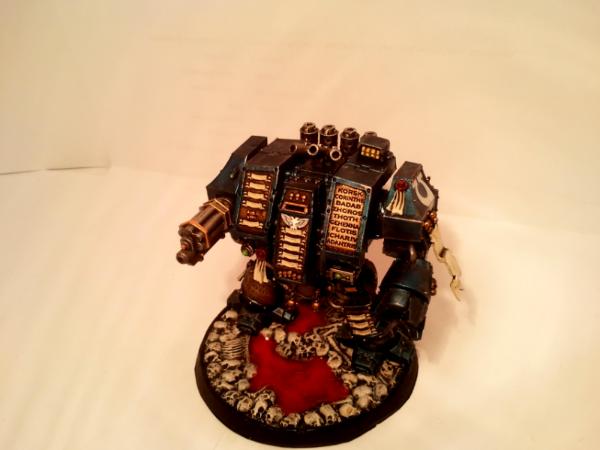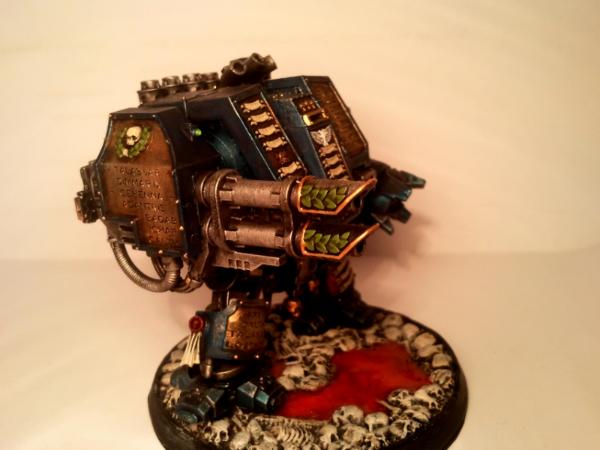 Landraider: This guy has been immobilzed by moving over or through terrain every game I've played so far.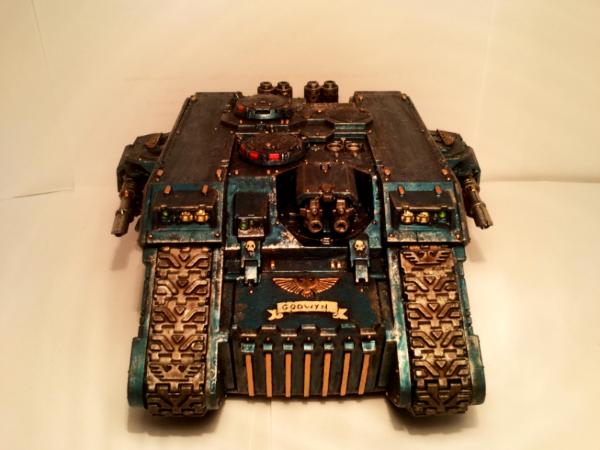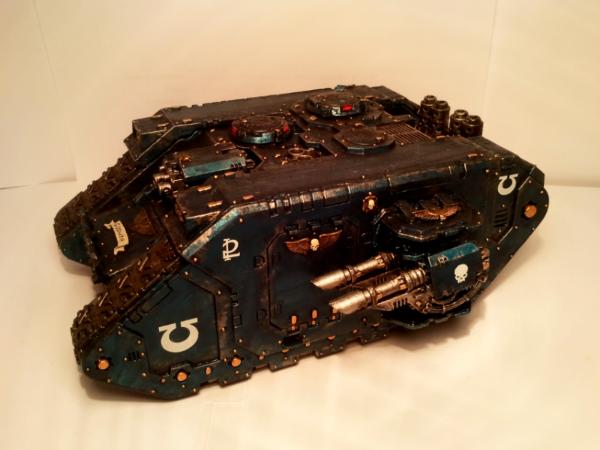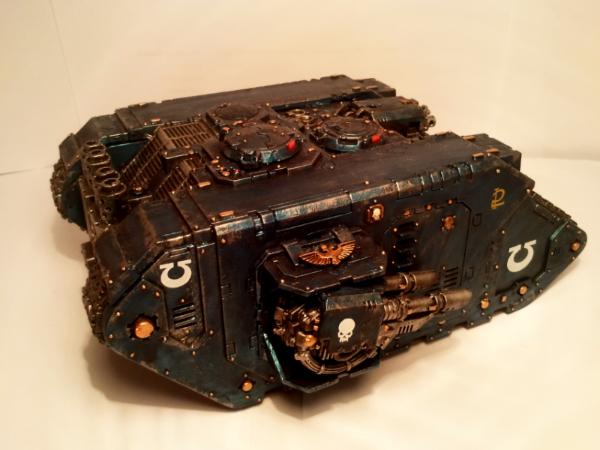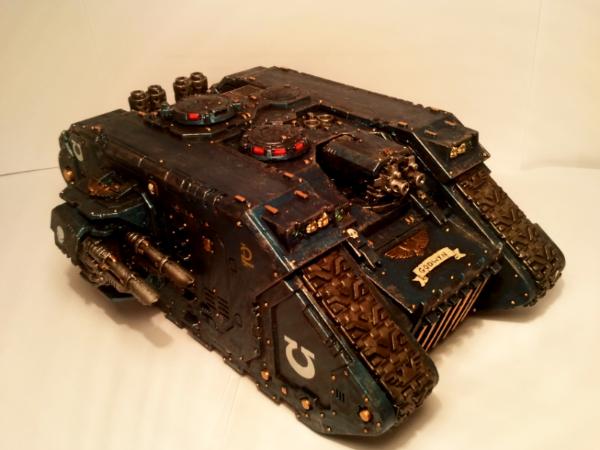 WORK IN PROGRESS ITEMS:
This is the stuff I'm working towards completing for this army. There is a drop pod, a second tactical squad with a converted Lascannon heavy weapon, Cato Sicarus himself and the rest of his command squad.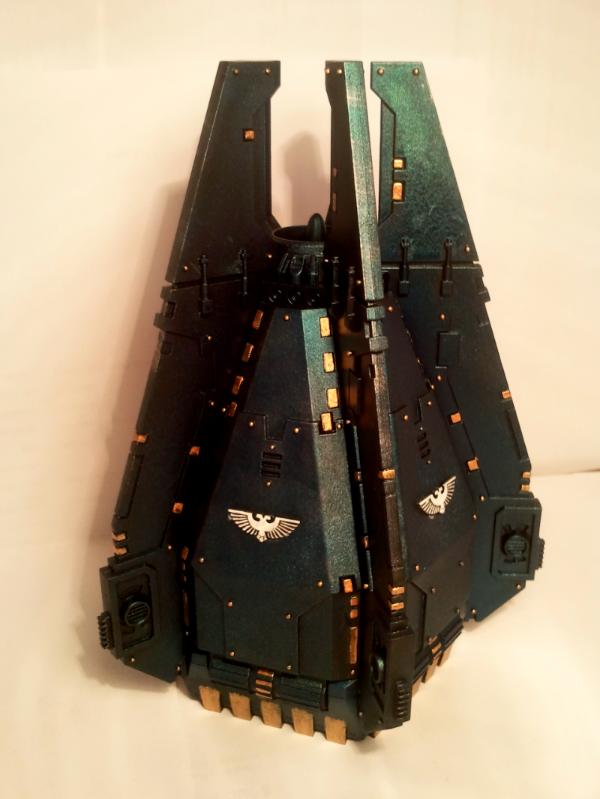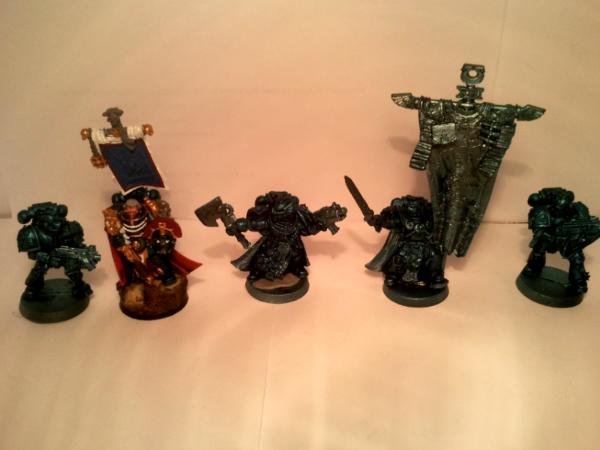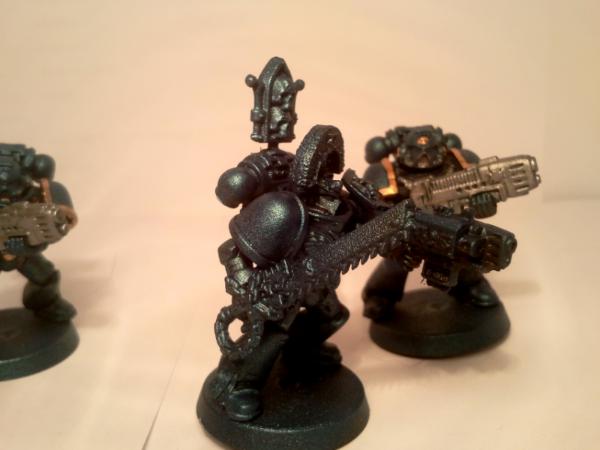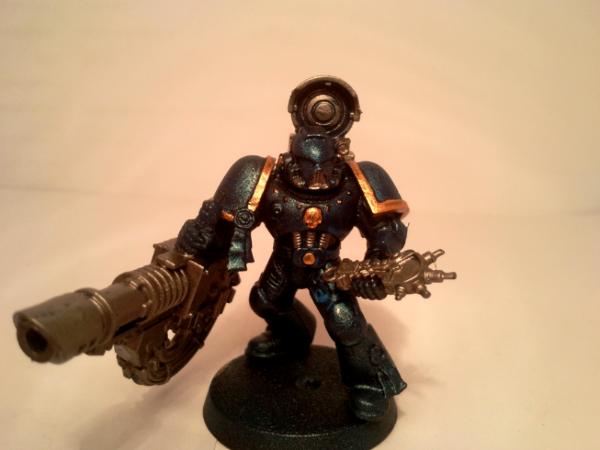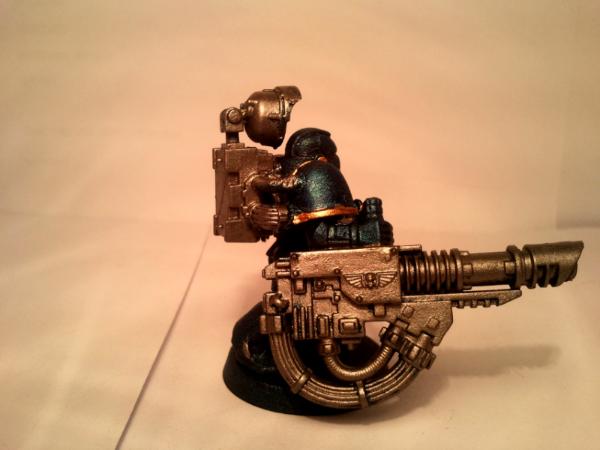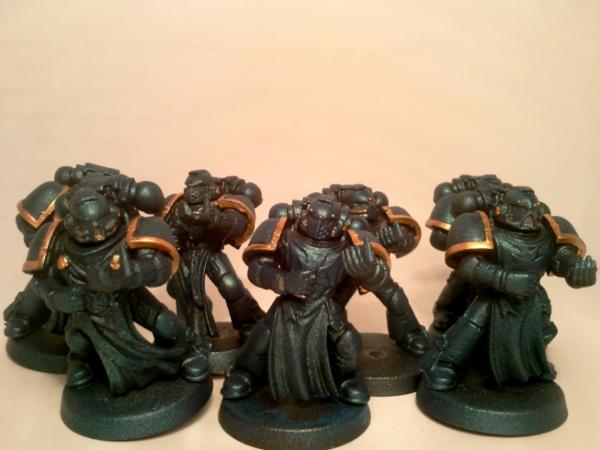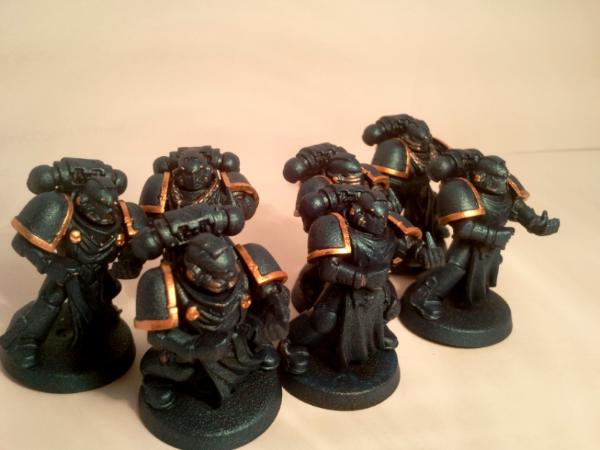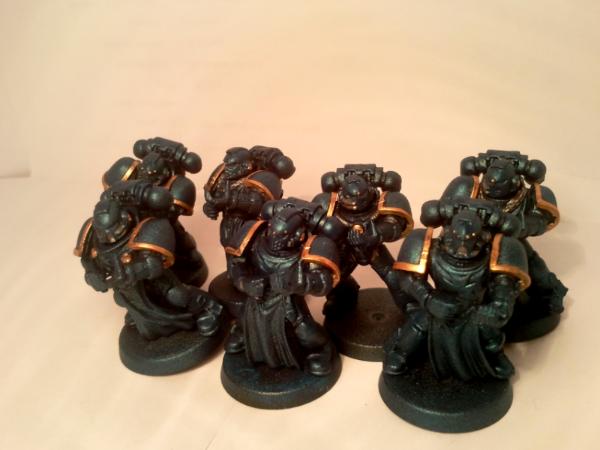 *
*
*
*
*
*
*
*
*
*
*
*
#3 Ogre Kingdoms
This was a small Fantasy project I did. I loved panting these miniatures and I will really flesh out this army sometime in the future, for the moment though this is all the Ogres I own.
Ogre Fire Belly: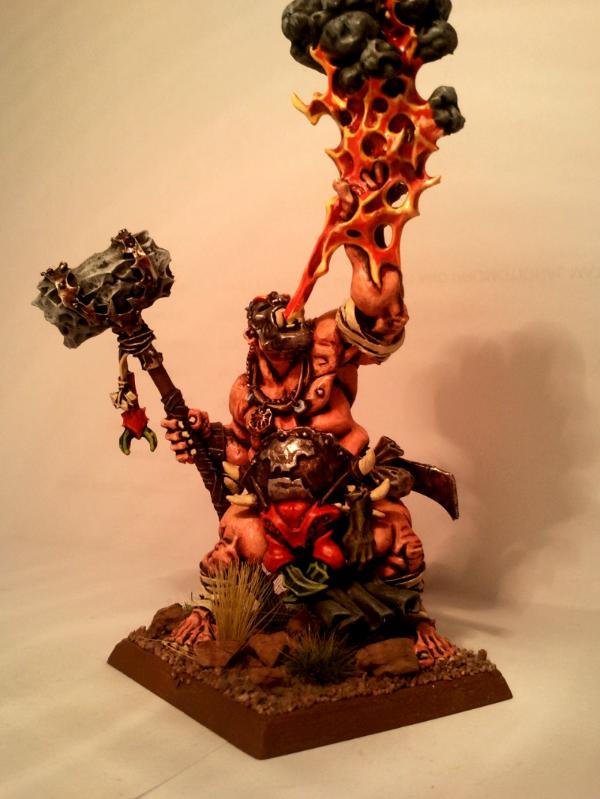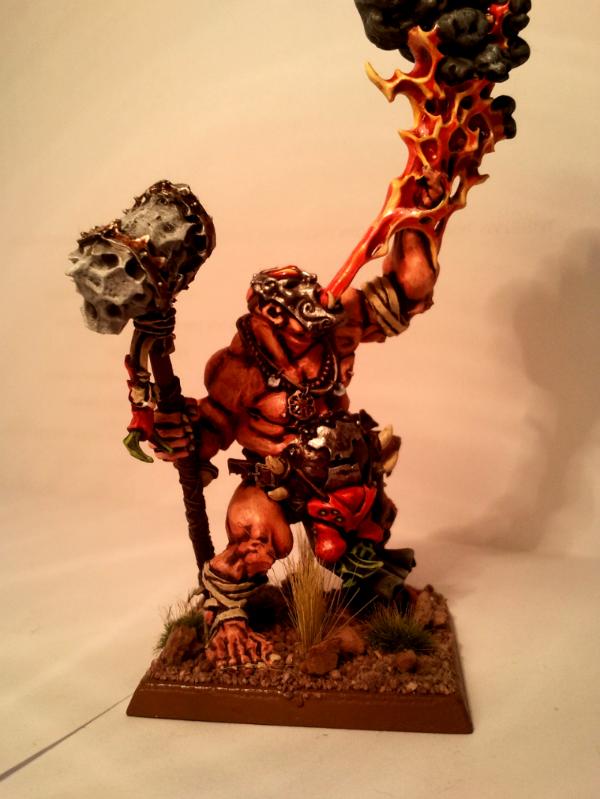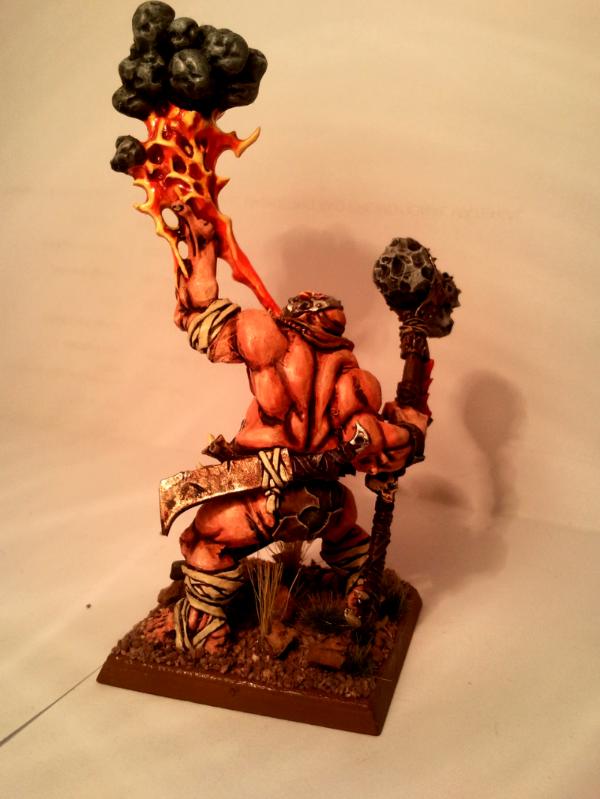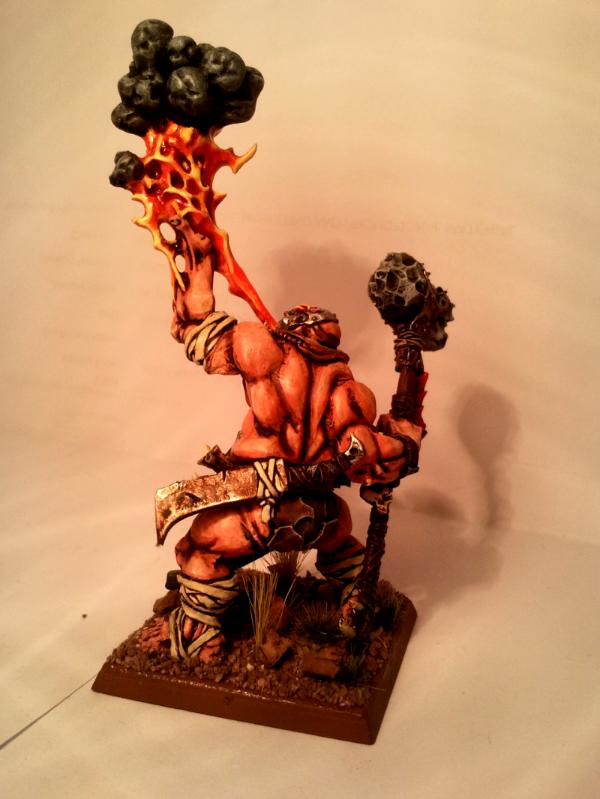 Ogre Tyrant/Bruiser: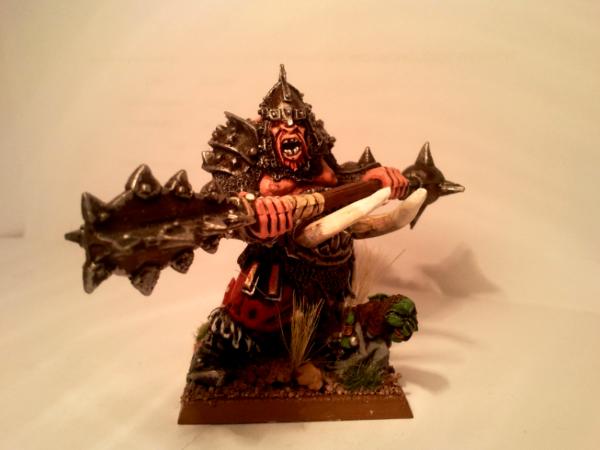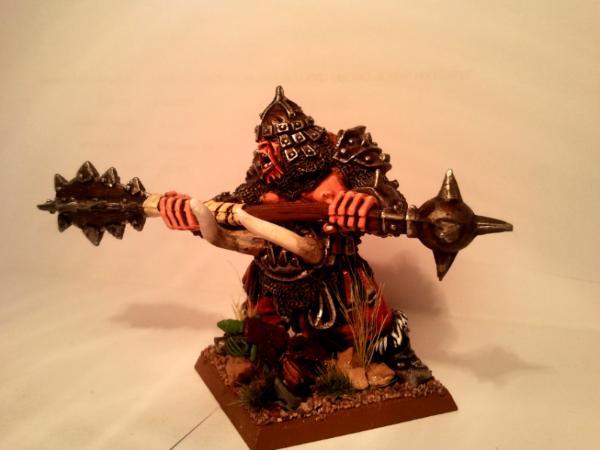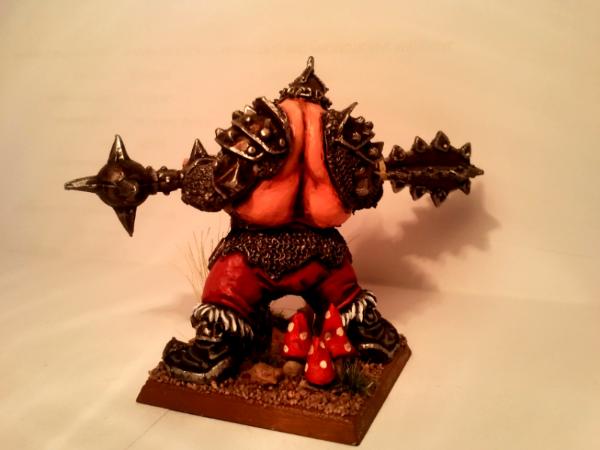 Ogre Slaughter Master/ Butcher: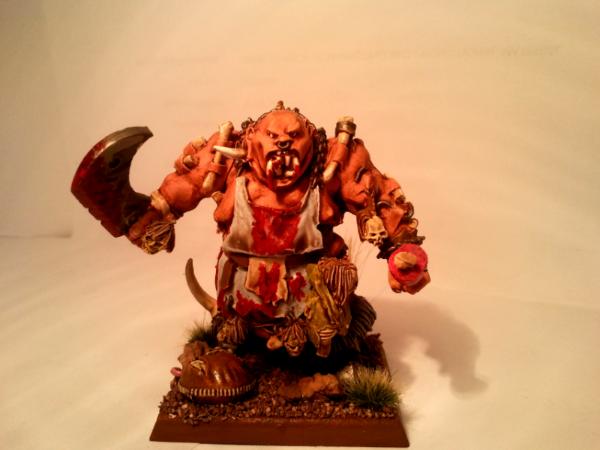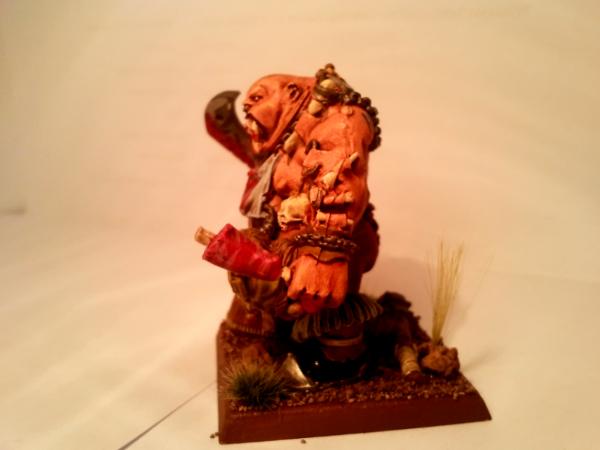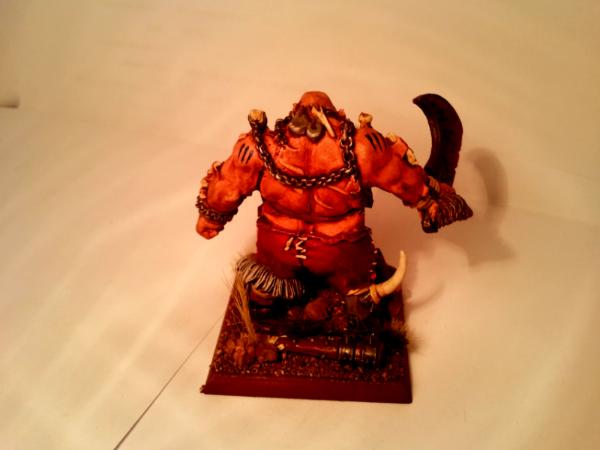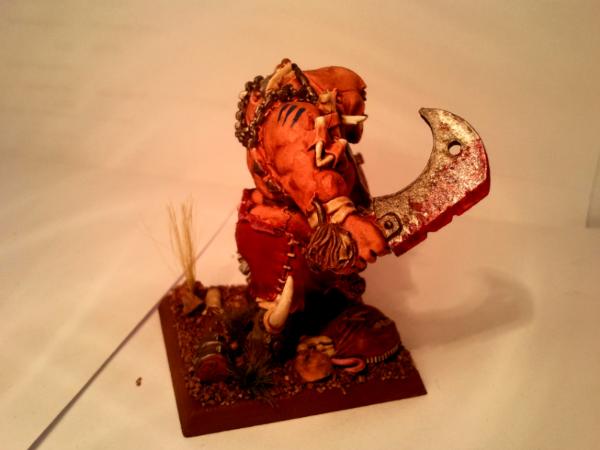 Ogre Bulls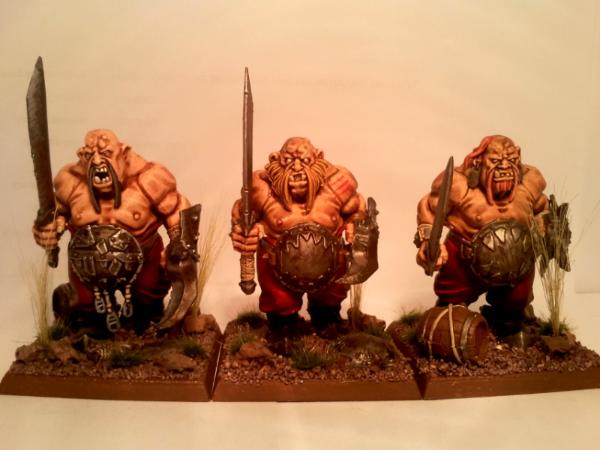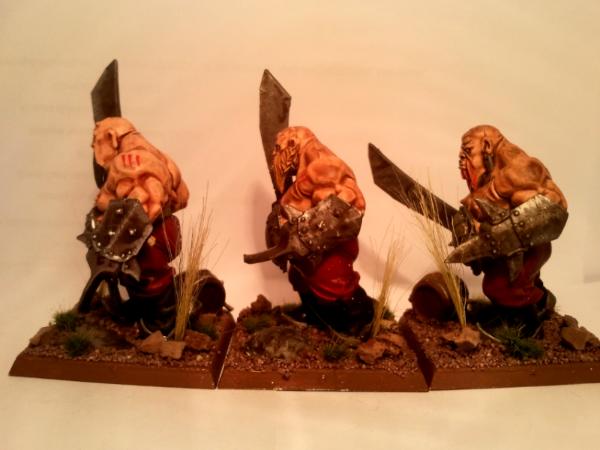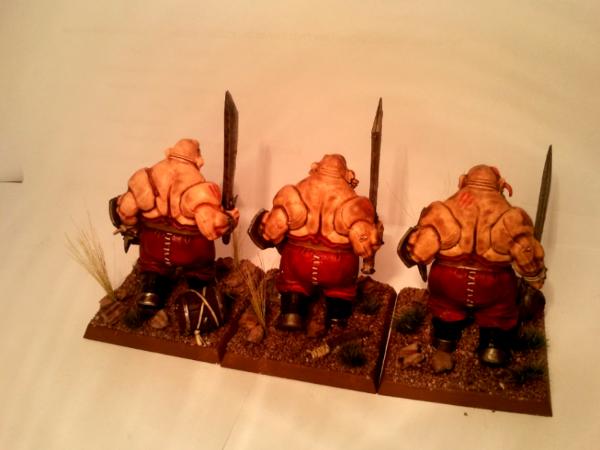 Ogre Bulls Command