For some time now I've been cobbling together a Void 1.1 Junkers army. It's about half way finished, and I've used it in games of WarEngine (the rules engine for shockforce). Recently though I've been enjoying warpath. While I do have a few neat
RT
era orks, I've no desire to make a horde ork army.
On the other hand, a horde of Greco-Roman Sci-Fi troops is pretty appealing and as they are fairly primitive, close combat oriented troops, I think they'd work well as Mauraders. The range of Junkers figs can't cover all the bases, but here's what I've got in mind. The stock pics are for figs that I own, but haven't painted yet.
Grunts: Junker Legionaires
Rippers: Junker Praetorians and Gladiators (gladiators pictured)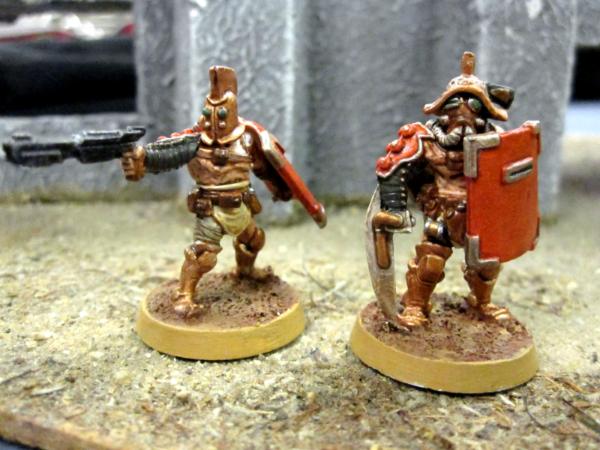 Raptor: Junker Buggy Got two of these.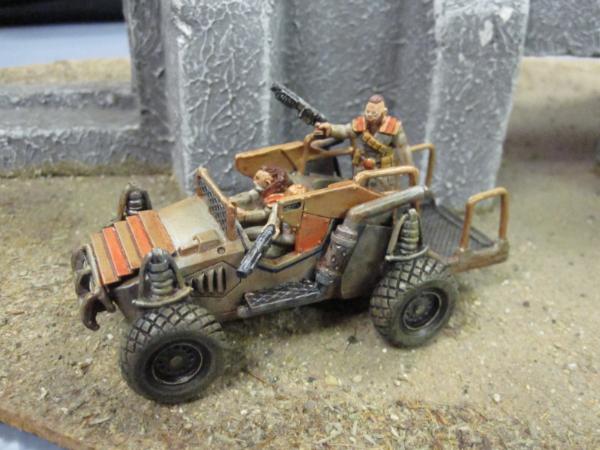 Jumpers: Sandrunners. Not perfect, but the "jump packs" ability seems like it could represent the abilitiy of the lizards to leap and dash.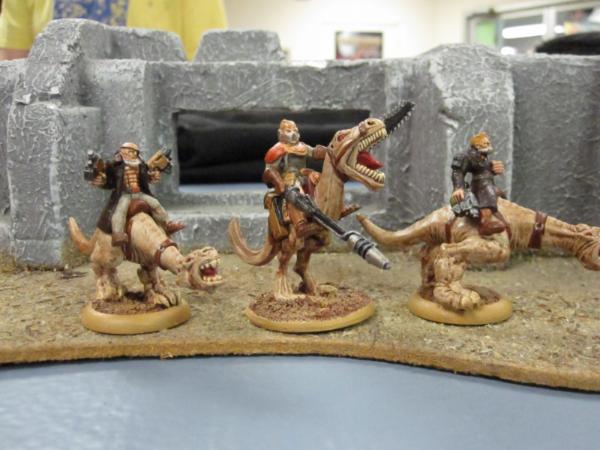 Juggernaut with ordinance: It's technically a "viridian" faction vehcile, but I couldn't resist buying one and I'll re-crew it.
3
Fragger team or tank killer gun. Another Viridian vehicle to be re-crewed with Junkers.
Battlebot: Junker's Exo Suits (on the left). or battle beast.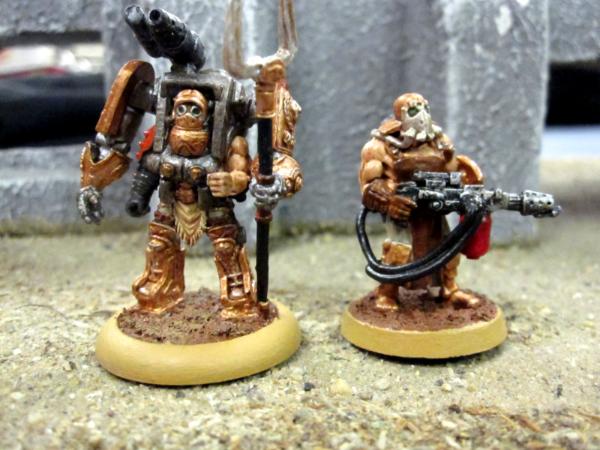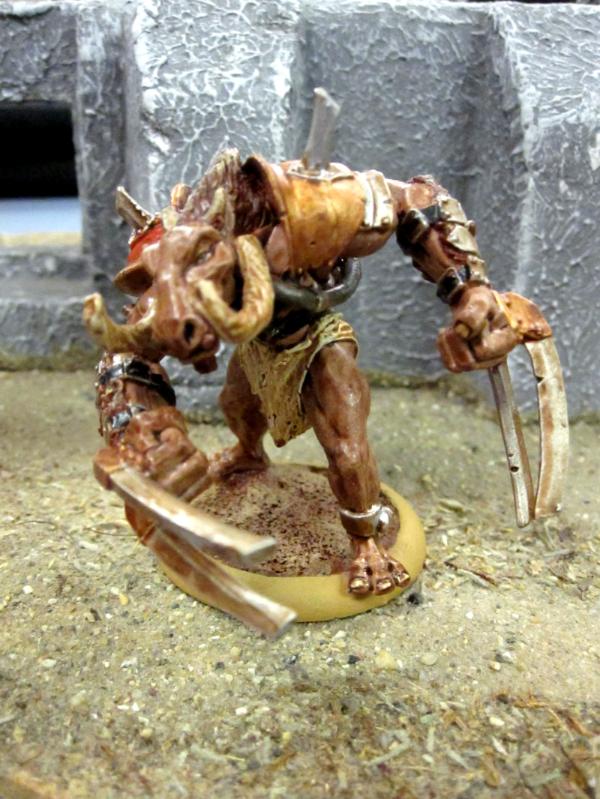 That only leaves out the stunts (gretchin/grots?) but I don't feel that I'm missing much there. I do have some plastic legionaires that I could arm with pistols...
Anywho, what do you think?