Alright, here is the latest update, and
WIP
step-by-step pictures of making the second cliff!
Firstly, I glued together three sheets of polystyrene...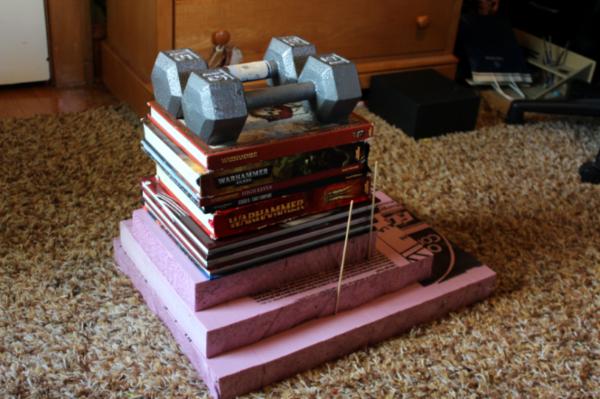 After a day or so under pressure, I had a solid piece of foam I could carve a mountain out of!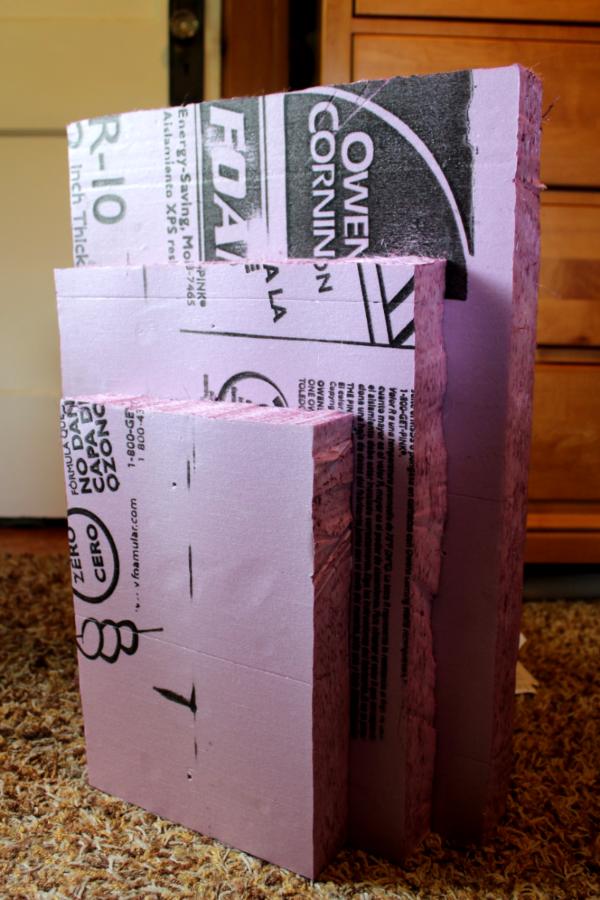 Here is my humble bread knife, the weapon with which I would wage war on the mountain until it resembled what I wanted it to resemble!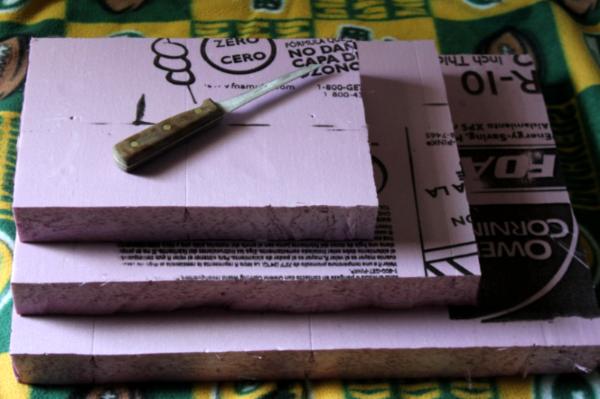 I then preceded to slowly shape the block, first rounding it out, and then creating spires of rock.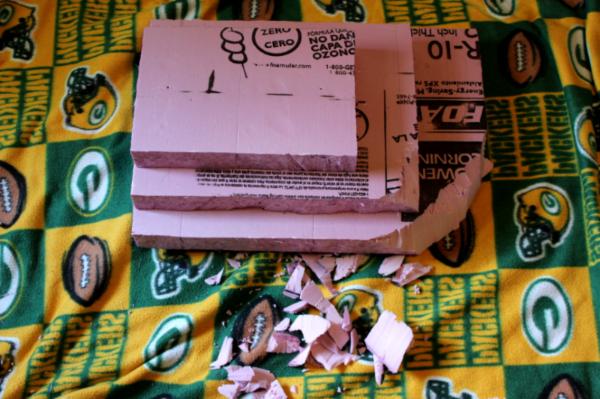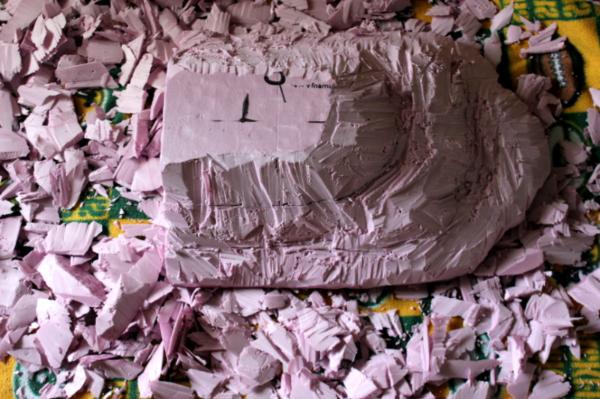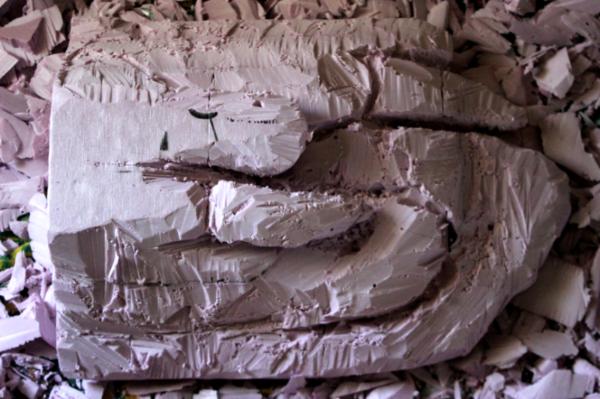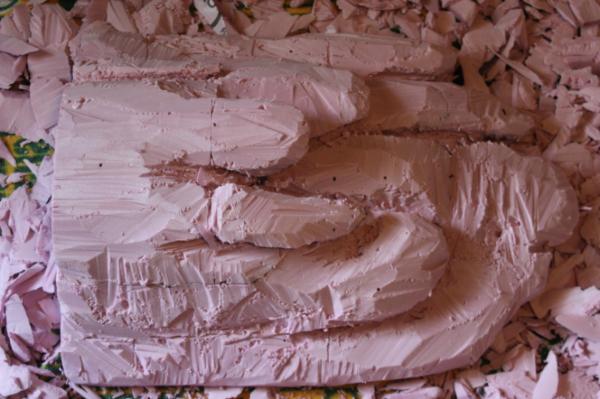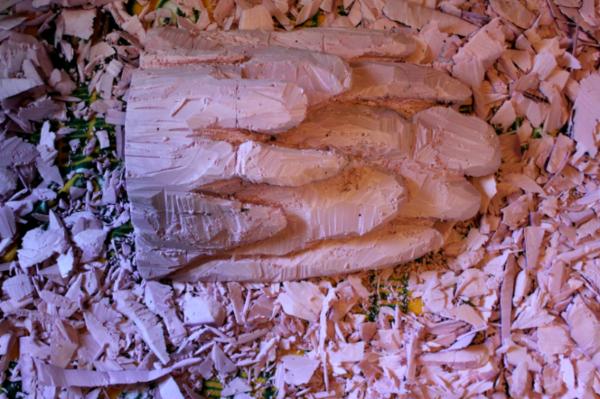 After all the carving, this is what I had carved off!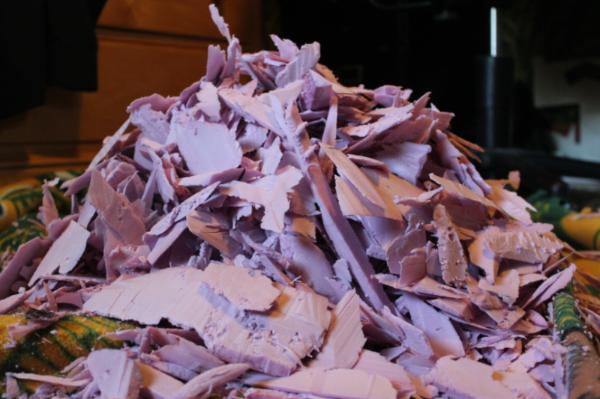 And after a little spackle and sandpaper, the finished cliff:
Automatically Appended Next Post:
Here is the to-do list for today and the next, I'll be back tonight with an update! (below the list is a quick sketch of how I hope to make the battlements)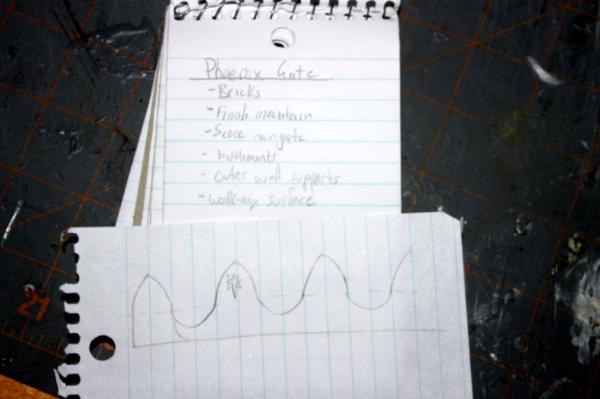 Automatically Appended Next Post:
Alright, so update on what I did today! I decided I need to make some buttresses more for decoration than anything, and to hide the unseemly gaps between the bricks! I'll put two small ones on each side of the wall on each side of the gate so that means I need to make 8! I cut out four today: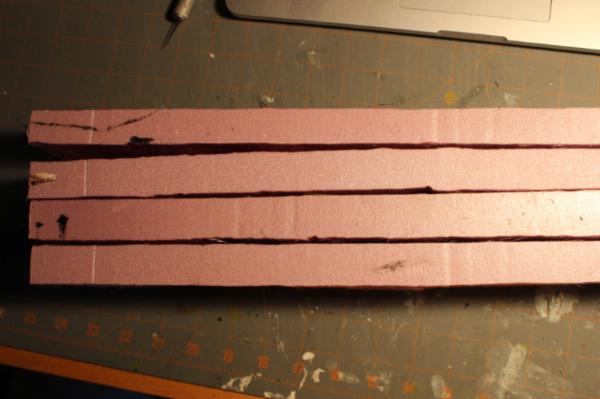 And then experimented with one to see if i could make a shape similar to my inspirational picture (a few posts above). Here's the result! I think with a good sanding and some spackle it'll be perfect.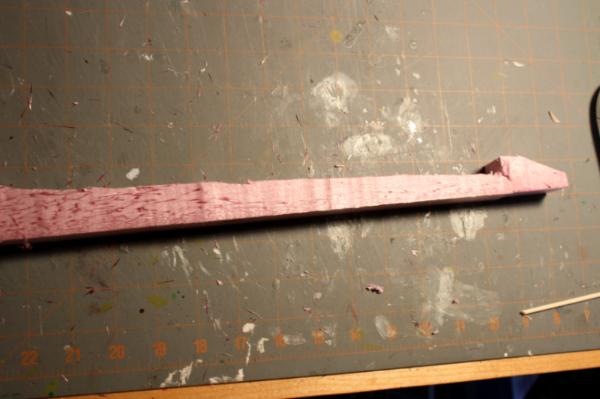 I also cut a bunch of bricks out of card to glue to the sides of the wall for texture.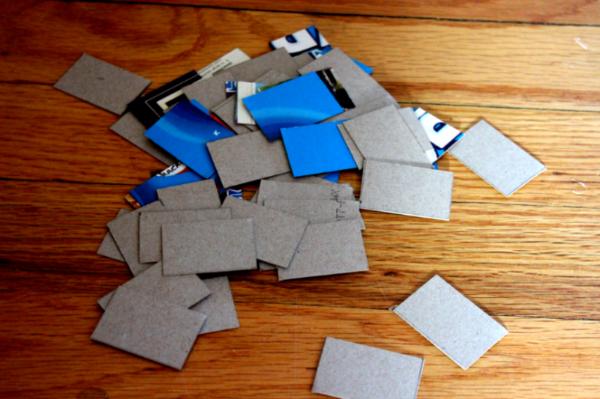 And glued them on: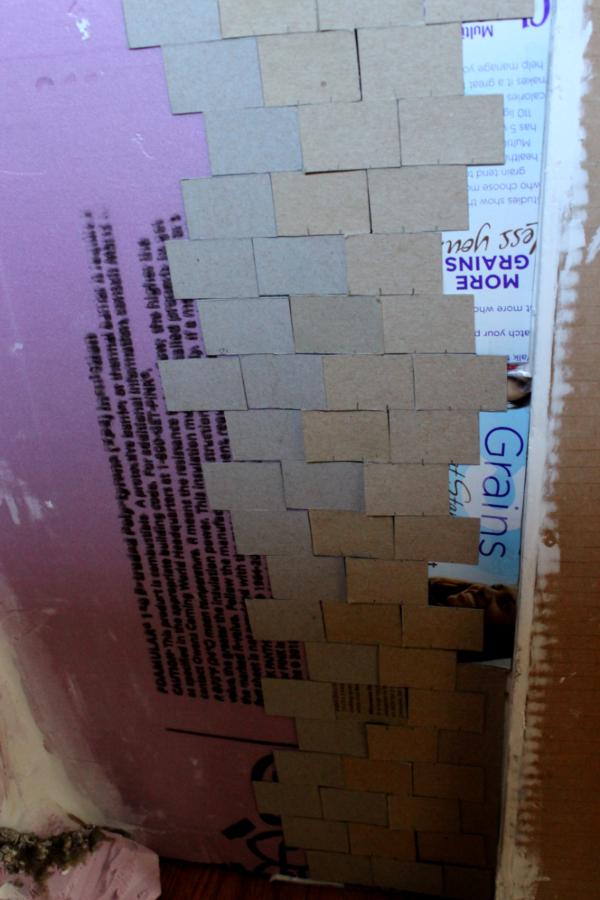 Tomorrow, I will carve the other three buttresses, make some more bricks, and put some sand and rocks on my cliff! Stay tuned.