Viterbi wrote:Congrats on getting the warrior finished in time. I love all the color for him. Usually the tendency is to have very subdued colors on skeletons, but this works so well, great choices!
Thanks. Yeah, I couldn't bring myself to weather him (and ran out of time anyway).
endtransmission wrote:yeah, that sounds like an attempt to out logic your own rules there. I can understand wanting the Steel Legion as they are cool models, but ask yourself what are they for if you don't collect Guard?

The Skeleton looks great
Of course it was! I have new rules for next year now (to be shared in the future), but I'll run them in tandem with the old ones for comparison. I've pulled the trigger now and retroactively decided my Imperial Knights will need a Guard attache...

Zywus wrote:That's one of the most well dressed skeletons ever.

Good to see you don't have to lose your sense of fashion just because you're undead
I like to think of him as magical rather than raised... (and welcome - which I forgot last time...)
gobert wrote:Love the feather on the skelebob, very fancy! As for new models, the other way to look at it is if you're going to fail, do it in a big way so it's easier to win next year!

. Not helping am I!?! Sorry
No, no you are not - and
GW
just "helped" with the new battle forces too...
Stevefamine wrote:Love the oldschool dread and the skele conversioN!
Thanks and welcome!
I don't update this enough....
Anyway,
Dakka Painting Challenge Round 81: November 2021 - Catch Me If You Can
is up, so I have to get a move on...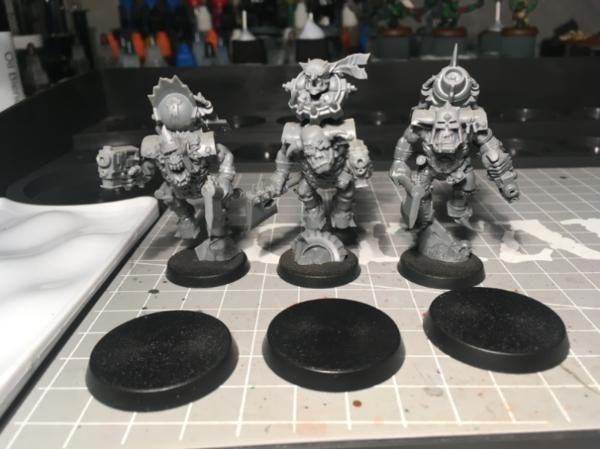 These guys were previously built, pre 32mm bases, as per the last Stormboy I did. I actually have 3 more (also built on 25mm), but I'm trying to cut down on my build time....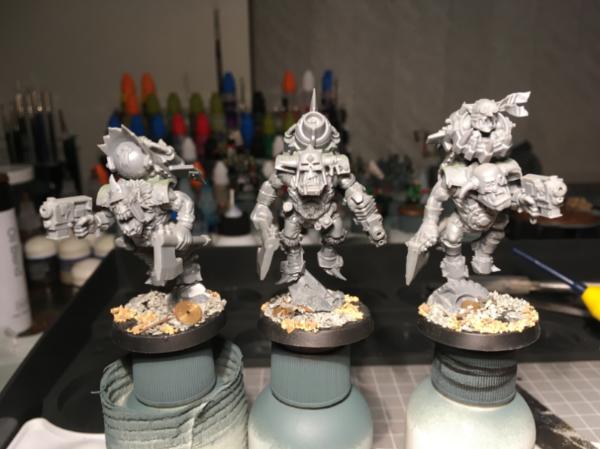 Rebased.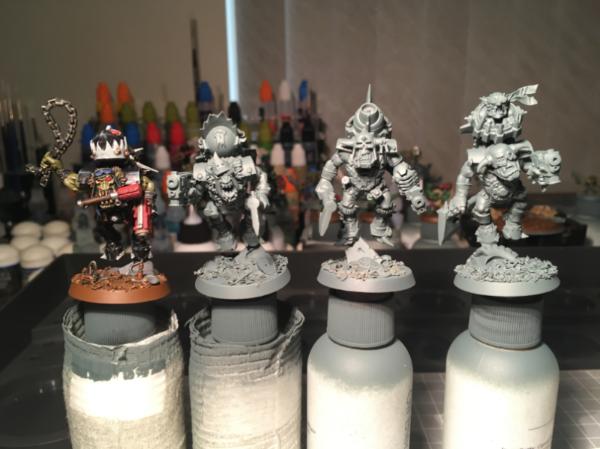 Undercoated next to the first one I did.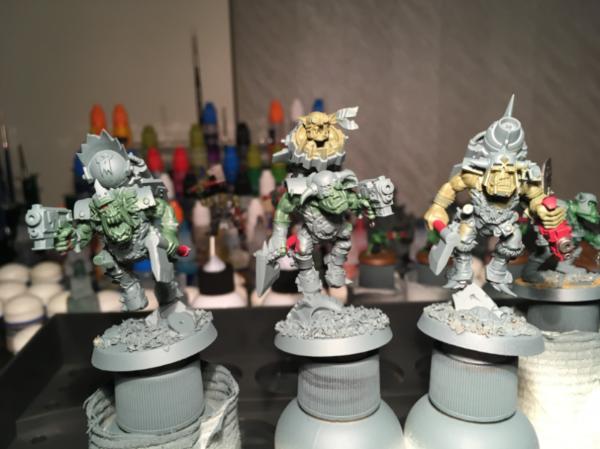 And progress...
As always, the aim is to complete one for the monthly comp, and if I can manage two or three - even better.
I have an awful lot of in progress painting to complete before the end of the year... when (if?) I manage it - I'll actually increase my number of painted Ork models by 50%!
Catchya,
Arakasi