So, over the weekend I got bored and, well... bad things with
GW
bitz happened. What started as an exercise in making the most ridiculous mini I could (based on that silly ass Captain Morgan body pose from the Catachan box...) ended up with me deciding to kitbash up a
RT
, his command crew and 10 or so Armsmen. I don't get alot of actual
40k
play in these days so these guys will all likely end up as mooks and
NPC
's for
RT
tabletop games.
In an effort to actually force myself to finish something I build, all the way through to *gasp* painting. I figured I'd start a P&M blog here.
Thus DakkaDakka, I present to you. Lord Captain Herpaderp of the Voidship Fantabulous, and his crew.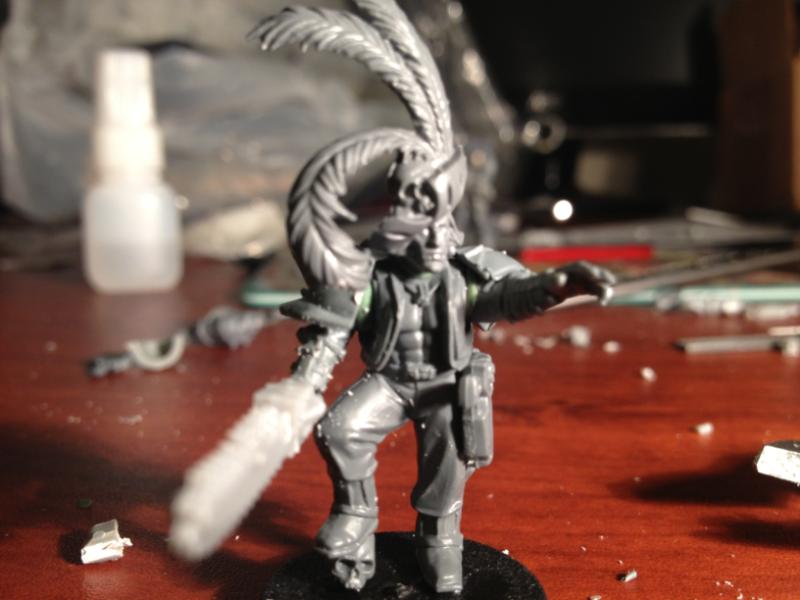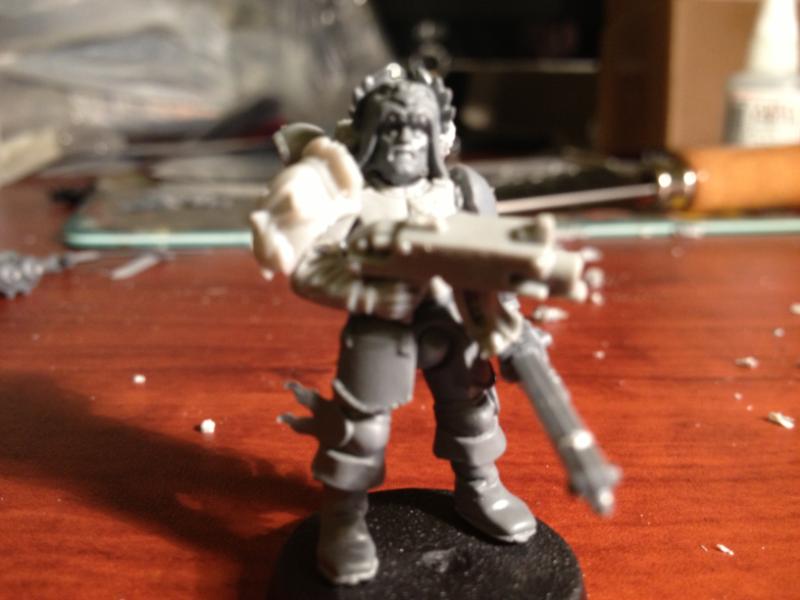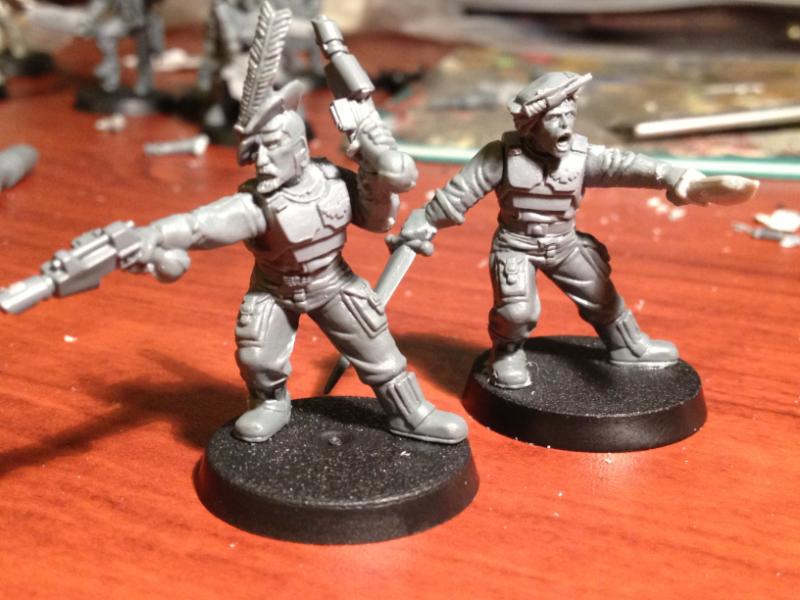 Ultimately I think the plan here is 10 or so Armsmen and the Captain and his command crew. I've got an Arch-Militant, a Priest and I have another fig that is meant to be a Calix Templar Psykana. Not
RT
I know but I always wanted another Psyker option other than taking your telephone on away missions.
3/13
- So I decided of the Armsmen I'd kit 5 out as melee guys and 5 as "riflemen". First pass on the melee gents can be seen below. Still waiting on shoulderpads and then some assorted grenades and pouches and such to make them properly
40k
-ey. I may end up doing the blades up as power weapons, haven't decided on that as of yet.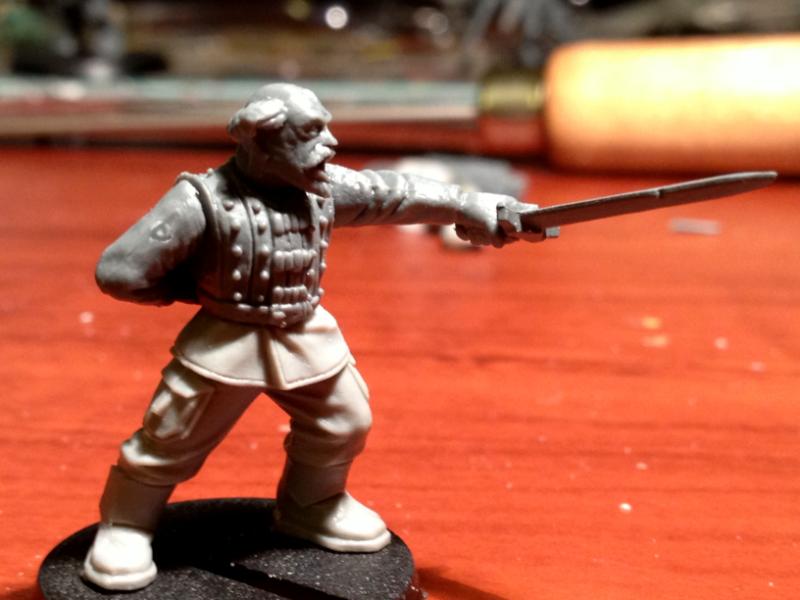 And just because I've been dying to build one. I decided the melee/boarding team guys needed a proper commander. (I use the term "proper" loosely here)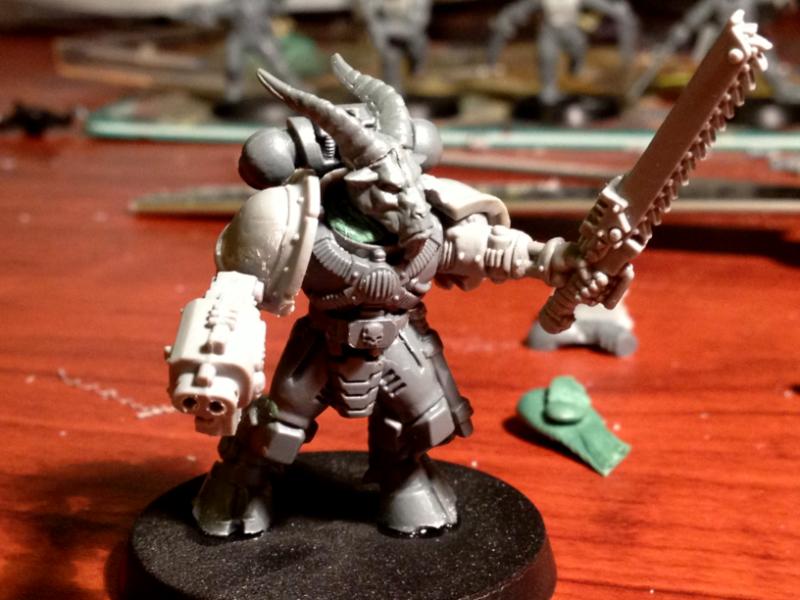 Next up, the rest of the Armsmen.