Blood Bowl in a league setting is without a doubt one of my fav games. Bar
WHQ
.
After getting a couple of new players into BB and it`s been quite a few years we haven`t played that much inspiration hit me hard the other day so I went ahead and scrambled through my bitz boxes. I`ve made quite a few teams over the years, I only kept a few of them while selling or giving away the rest. One team that I`ve always wanted was Skaven but there was always something that came in the way of me getting one. This will be the third Skaven team I make but this one is mine to keep

With that said,
WiP
pics. Only lack tails before I start greenstuffing.
Linerats (linemen):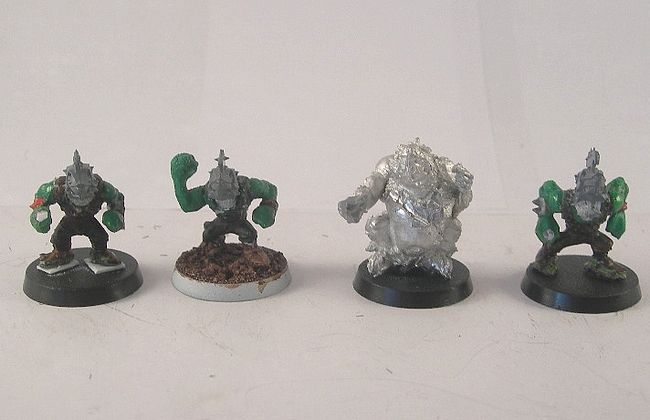 In a skaven team these are your expendables but I just had to include that fat rat in with the linerats, so he`s a keeper

My fav figure in the team so far! Other than that I`m searching to see if I have a few more open hands and stuff like that to move away from the gobbo parts a bit more. It`s not critical but it would break up the monotony.
Running rats (gutter runners):
Ghoul legs and arms, goblin torso, pistolier cloaks and stormvermin head. I like them a lot! Overall I try not to scalecreep to hard and have made everyone smaller cause skaven are small. But with the runners I couldn`t do that without messing up the flimsy legs of the ghouls. However they are stick thin so strength 2 is still valid I would say.
Throwing rats (throwers):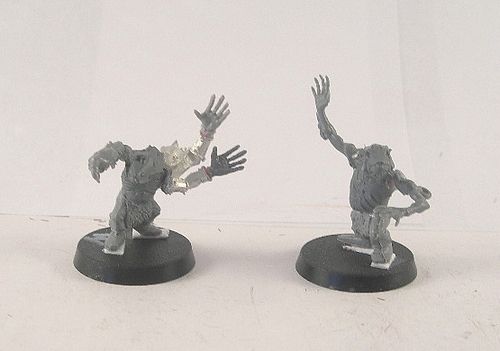 This is a new one for me. I usually never bother with having more than one thrower, but I`ve advanced my strategies (I think-think)

Blitzing rats (storm vermin):
Storm vermin upper body but to scale them down I used some old skaven and gobbo legs. They look cool with all of the spiky punchgloves thingies.
Unique rats (Rat Ogre & Fezglitch):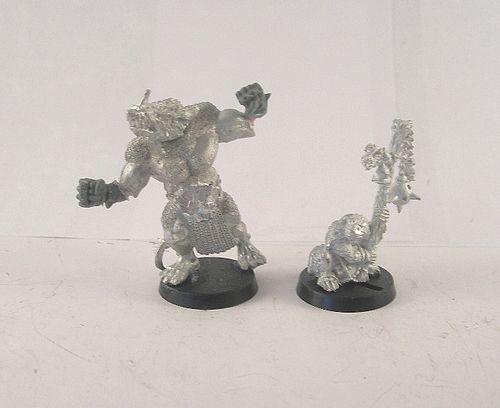 Yes do name the parts of the Rat Ogre, I dare-dare you! The Fezglitch mini is just so nice I had to add it. Note it`s not the stock Fezglitch mini!
R
PS
: I`ll post some pics of my other team soon-soon.