Greetings!
This is to be my attempt to keep my hobby thriving, as it has so often fallen by the wayside in light of real life and other such hubris. I'm currently working on Adeptus Mechanicus, a few of which
ca
be seen below. C&C Welcome! as well as any further ideas.
At the moment, i'm trying to construct a 1750 point Adeptus Mechanicus army, using the Imperial Guard Rules, with a primary Space Marine Detachment. The goal is to convert and kitbash every single model in some way, i want to test and flex my converting muscles.
THINGS BUILT:
20 Mechanicus Indentured Guardsmen (Converted using bretonnian men-at-arms, guardsmen)
Vendetta ( Converted using Riptide kit)
Chimera ( Converted sing Chimera and Rhino tread swap)
Techpriest Assassin (counts as Sly Marbo) (Converted using shadowseer)
5 Praetorians (counts as StormTroopers) (Converted using Epic Land Raiders)
Myrmidon Minoris (Counts as Hellhound) (Converted using Dreadknight
Master of the Forge on bike (converted using gubbinz)
TO
BE BUILT IN THE FUTURE, SOMETIME, MAYBE:
Archmagos and command squad
Moar Indentured guardsmen!
and Skitarii (counts as Veterans)
Hydra Flak Tank
Knight Titan
Scouts
And now, for you to see some of my Mechanicus Indentured Guardsman (or MIGs for short)! Let me know what you think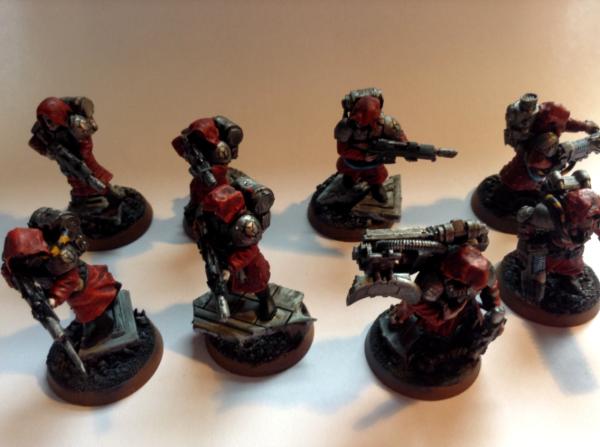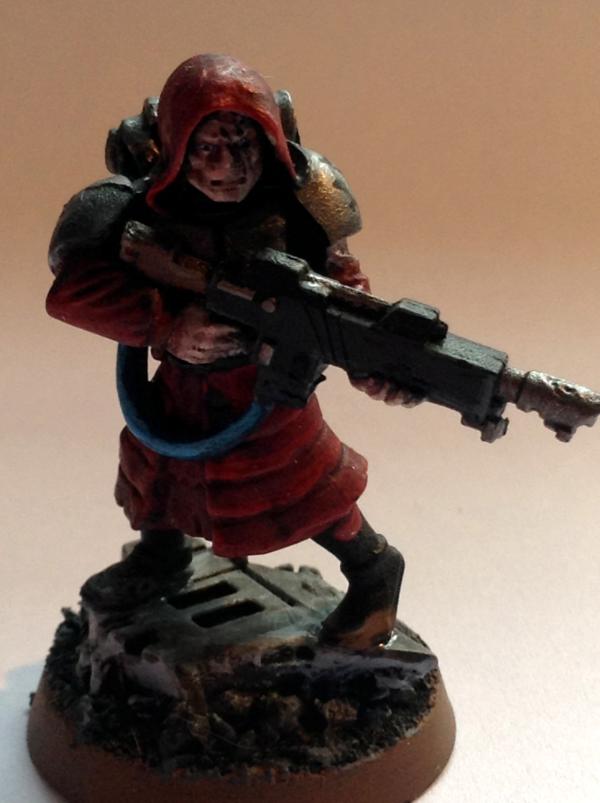 Thanks!