So, summer is over, which means that I can get back to work on some orks

Granted, summer is usually the time that most people (especially people still in school) find to work on their particular hobbies, however this is not the case for me. I work/travel all summer, and so I never really have time to paint/model on my orks. BUT recently I have had some free time to work, so I wanted to show you guys what I've been working on. As a gaming group we are great fans of Necromunda, but the models are too expensive for us to hope and collect the normal figures, thus, we make do with what we have. Now, orks are very rag tag, so making them into gangs seems to make sense to me. So that's what I've been doing.
I think that you'll all remember this guy, he's (probably) going to be one of the gang bosses. Equipped with a Boltgun, melta bombs, and a sword. I had some trouble making it look like a power sword, so if you guys have suggestions, I'm all ears.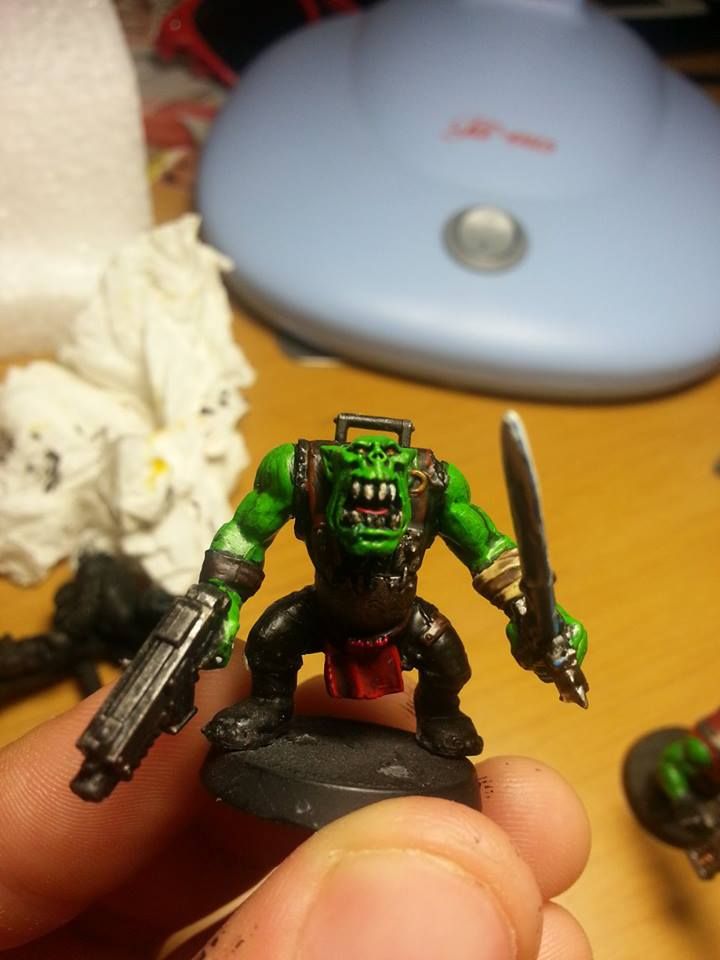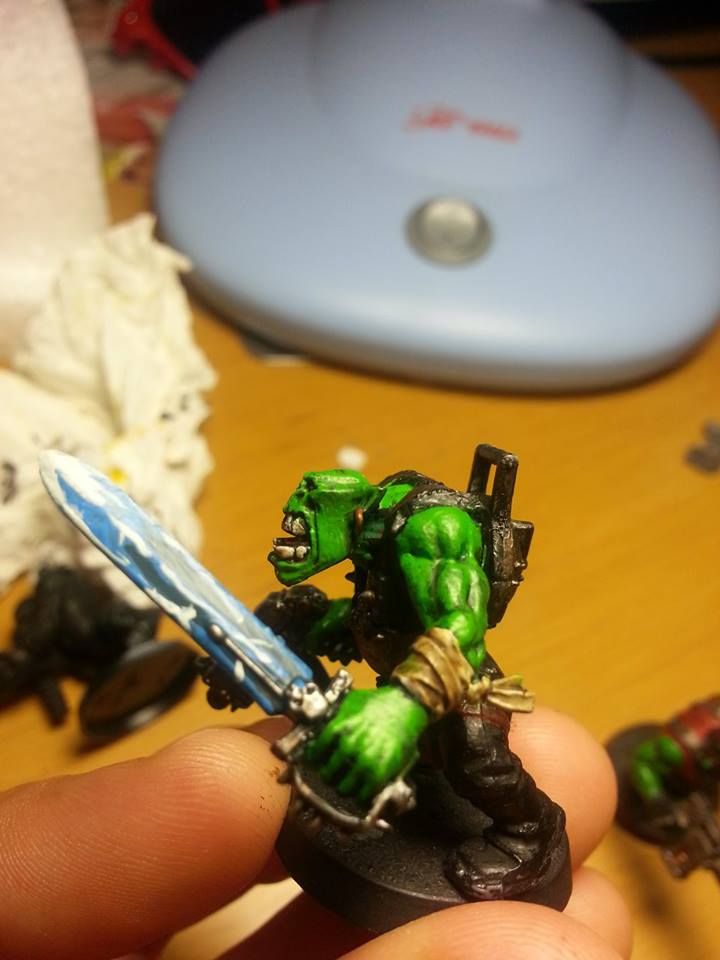 Here's another boss, equipped with a shot gun, and chainsword.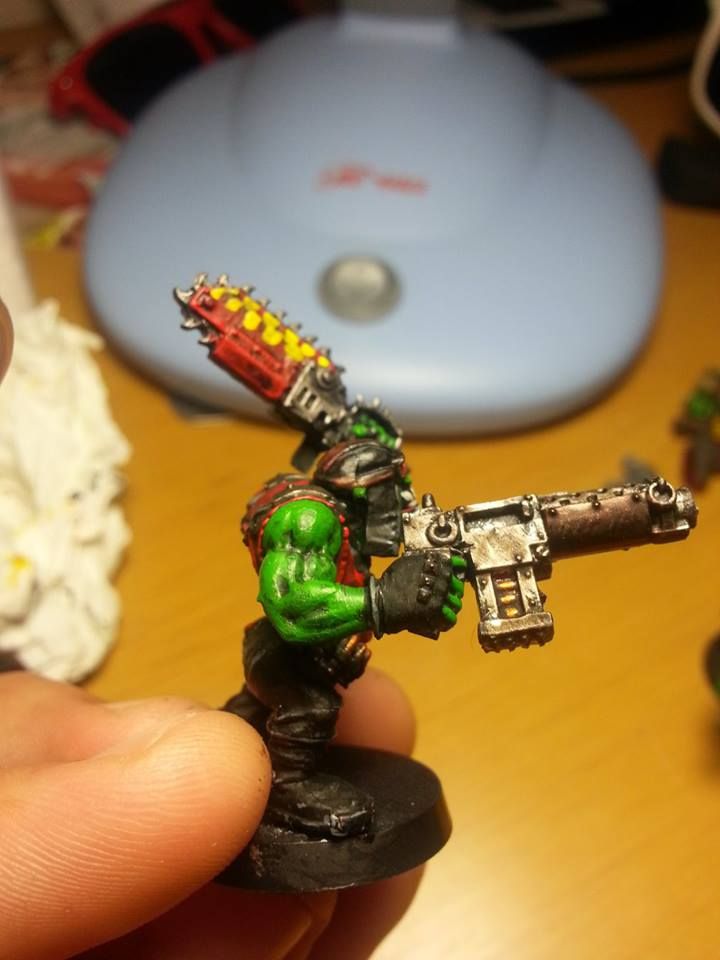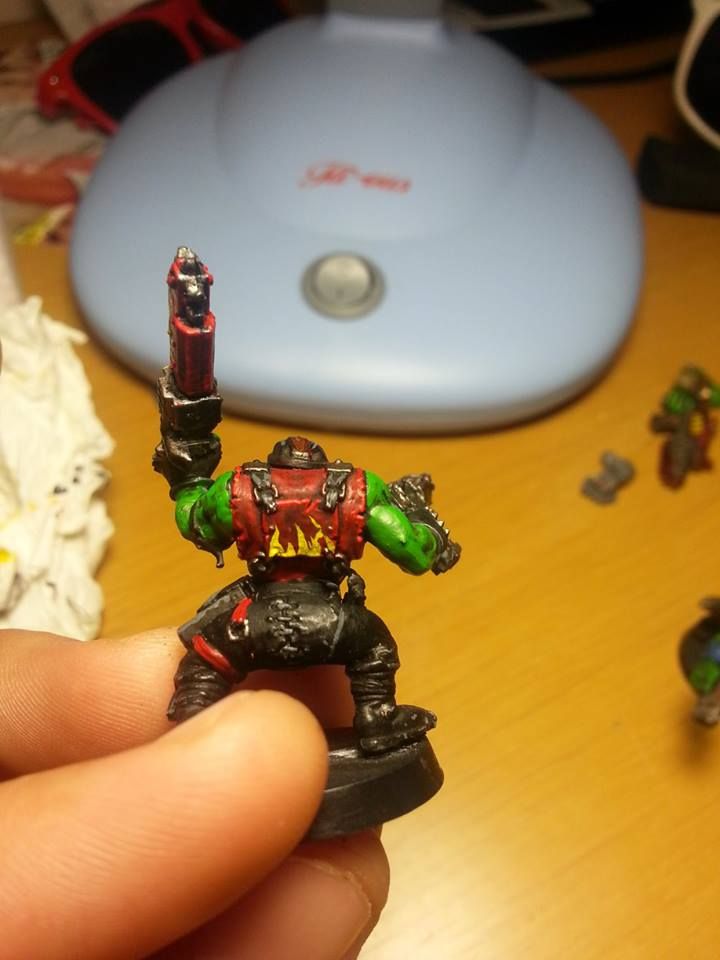 And here's the final gang leader, equipped with a plasma pistol and chainsword. I tried to make it look like he was whipping out his chainsword from behind his back, and I was pretty happy with how the model turned out overall

. This was my first ever attempt to paint a Deffskull ork, so let me know what you think I did well, and what I could work on.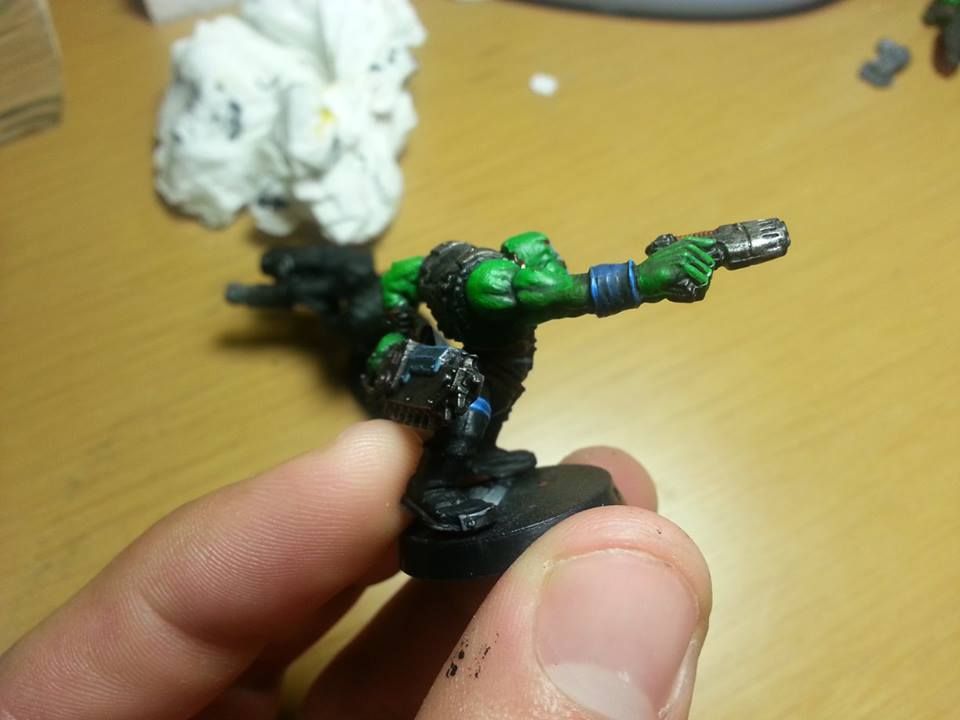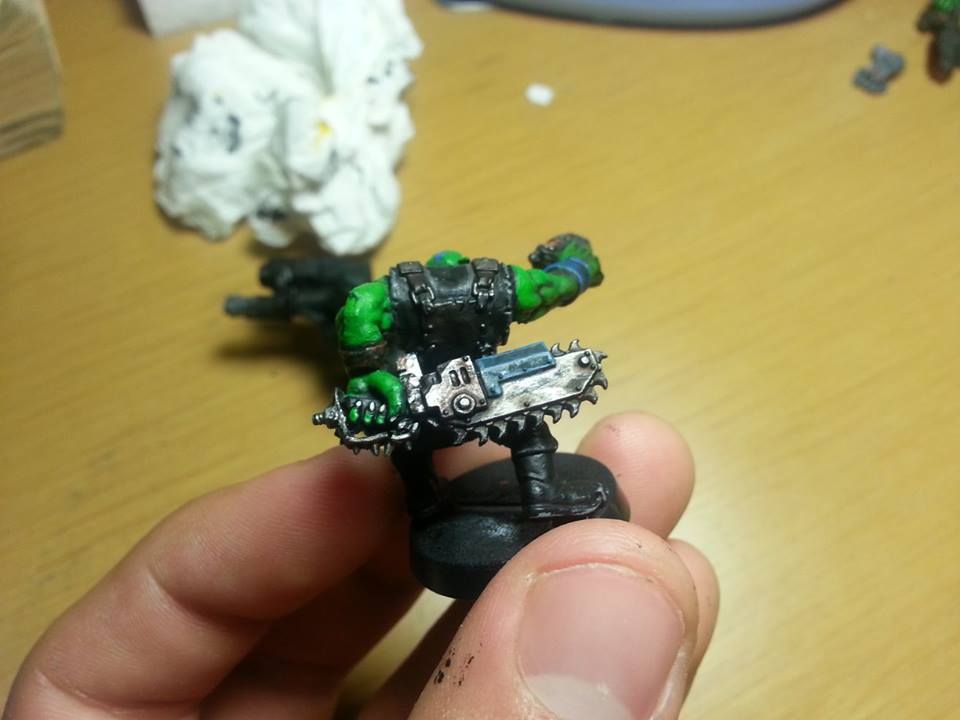 As you can see each gang is represented by a different color scheme, (Evil suns, Goff, and Deffskulls) This way they are clearly identifiable. And it will help me to experiment with different color schemes to add to my ork army, giving my Waagh a more realistic look as it will incorperate all of the different factions among the orks. Hope you enjoy!
~Sir William