So I check the mail this morning (excitingly) and got my box containing Blackwater Gulch: Rebels & Reinforcements
First some pictures!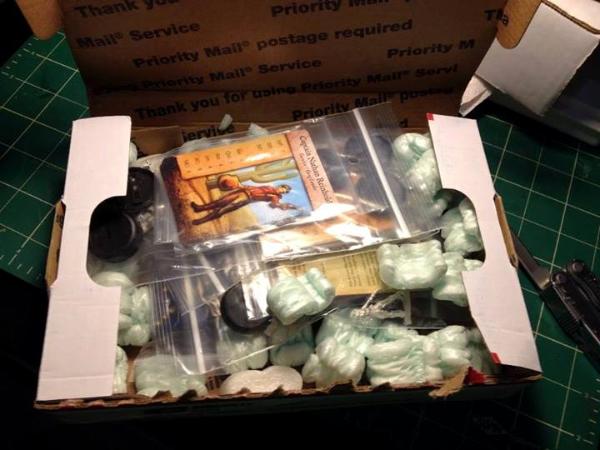 Sweet sweet goodness packed in a box
http://www.dakkadakka.com/gallery/540117-BWG%20Baggies.html
Everything separated between the gangs and the extras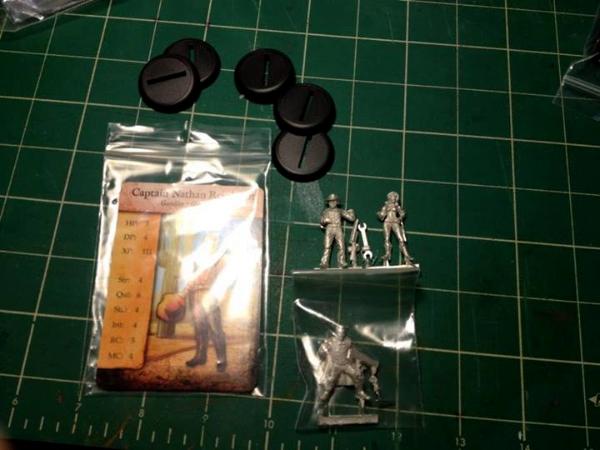 Tranquility crew , minus the Caption and Adam James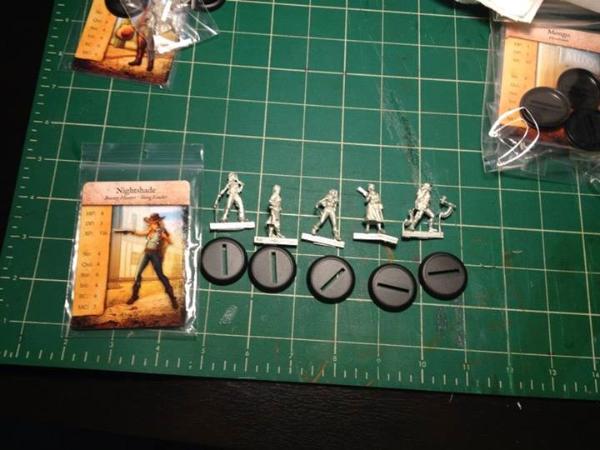 Widowmakers. These models are beautiful! And not just because they are women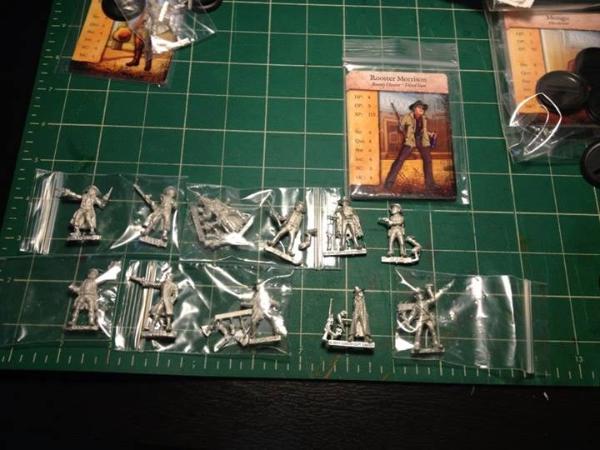 The extras. Lots of models in here! 3 of them are from the first
KS
, which is nice to have some trade fodder.
I forgot to take a picture of my 3rd gang.
Now for some opinions on them:
1) I haven't checked for clearance, but these look like they will fit in the bases without needing to be trimmed for depth, just for length. That said, some of the models appear to be slightly shallow, which will make attaching difficult. Still better than some of the things from
KS
1
2) The cards are fantastic. The rounded corners are a lot nicer than the sharp edges of the old cards. I will check for sleeves later while at the
FLGS
. They appear to be slightly bigger than I remember magic cards being though. (didn't measure though)
3) The models look just as great as
KS
1. Didn't notice any problems in the casts, but I only glanced.
4) The dice are sexy. I like these better than
KS
1 dice. But both look great
And for some negative
1) Not all the minis were in separate baggies. While this isn't a problem with single piece models... there isn't a lot of those in these. While there were no pieces missing, everything in small baggies was something that was nice to keep things together (and great for uses when assembling other projects to hold pieces)
2) I am missing 2 models, but that is not really a negative, a quick email and that will be solved.
3) Still shipped late, but really, not by much. Really just being nitpicky on this one, because Necros was very upfront on everything, and it went very smooth. If there was a KS3, I would back in a heartbeat, if my lady let me.