I thought it was finally time to begin a project log of my own, and this is it!
I have collected and painted various Imperial Guard armies on and off since 3rd Edition (though we played 2n Ed with them a fair bit too), but have never had one fully painted that I was 100% happy with.
For this army, I decided to re-build and re-paint a mis-matched Cadian army that I have built up over a couple of years. The problems I was having with the army in its original guise was that as I had learnt new techniques, improved and changed tastes and styles, no 2 units seemed to gel together.
I developed the colour scheme for this army a while back in an attempt to come up with a really quick scheme, suitable for a tabletop (nothing special or too time consuming as they are re-builds, and paint over paint etc) using the minimum of colours.
To start off with, here are a few examples of the army in it's old colours.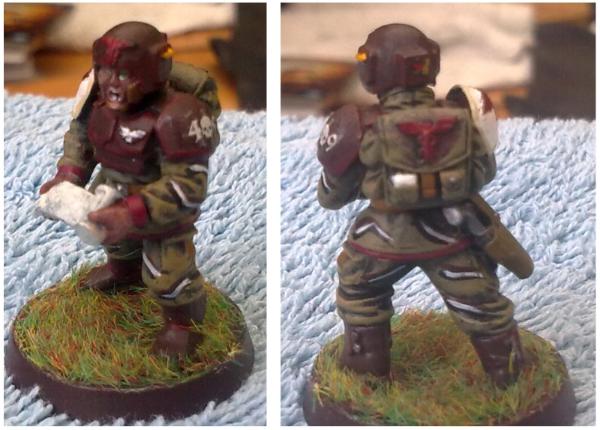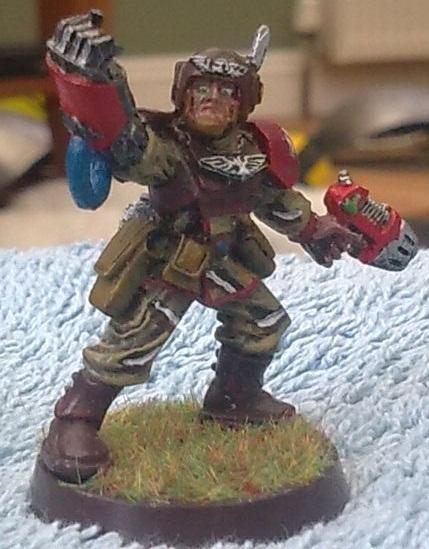 They are nothing special and not really that well painted, but I like to think (and hope people agree) that I ahve improved somewhat, all though still nothing amazing.
This is an example of the new scheme that they will all be re-painted in.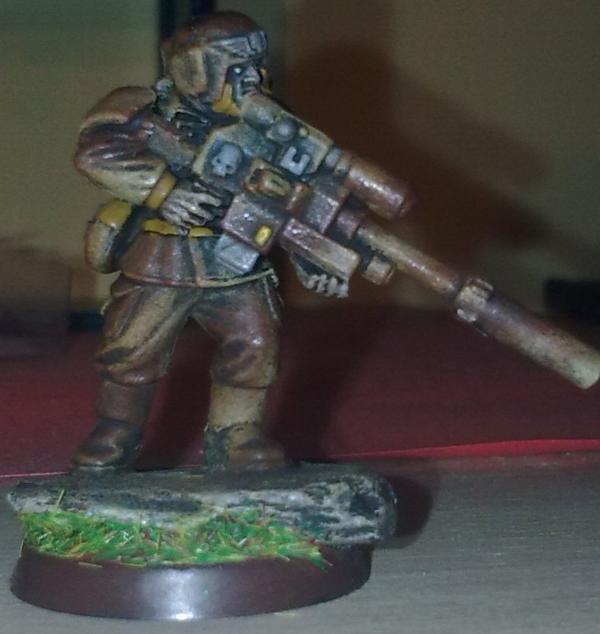 I will be re-building and structuring this army as a full Veterans force, but with the ability to swap models out in some squads in order to use them as an infantry platoon or 2.
I will also be including my vehicles that I have built over the last 2 or 3 years as part of the original force. I am happy with the colour scheme for my vehicles so they will be mainly touch ups with only a couple that I want to fully redo. Some of these can be found in my gallery for now.
I will hopefully be updating this blog frequently with progress shots and ideas I am having, and maybe even some fluff for my army, and will add pictures of finished units when I can get my housemate still enough to snap away with his fancy camera.
Catch you all soon.