First of all, introductions are in order. Some of you may remember me from the now closed Cap's Comics in Allentown, you remember the tall good looking guy who owned the place?
How is everyone?
Since my parting ways with the store, I had fallen out of the hobby. I got caught up in a war, became a cop and endured a couple of shoulder operations to my right shoulder that kept me from painting (Thank you nerve damage!)
When the new
40K
rules came out, my gaming group and I decided to get back into the game. With this, I decided to paint a new army as I digested the rules.
I've always had a fondness for The Space Wolves, so choosing a new army to paint was easy.
Here's the set up so you can best experience the madness that infests my head...
My army is based on the 13th Company... and here's why...
-Who did the 13th Company chase into The Warp? Yes, that's right... Magnus The Red!
-Who does Magnus work for? Yeah, you got it... Tzeentch!
-And what does Tzeentch do? Go ahead, you right... He changes things...
So, here they are, The 13th Company. Changed in a horrible, horrible way (for a Space Wolf anyway, I guess...)
My WARHAMSTERS!!!
Here are the solo pics...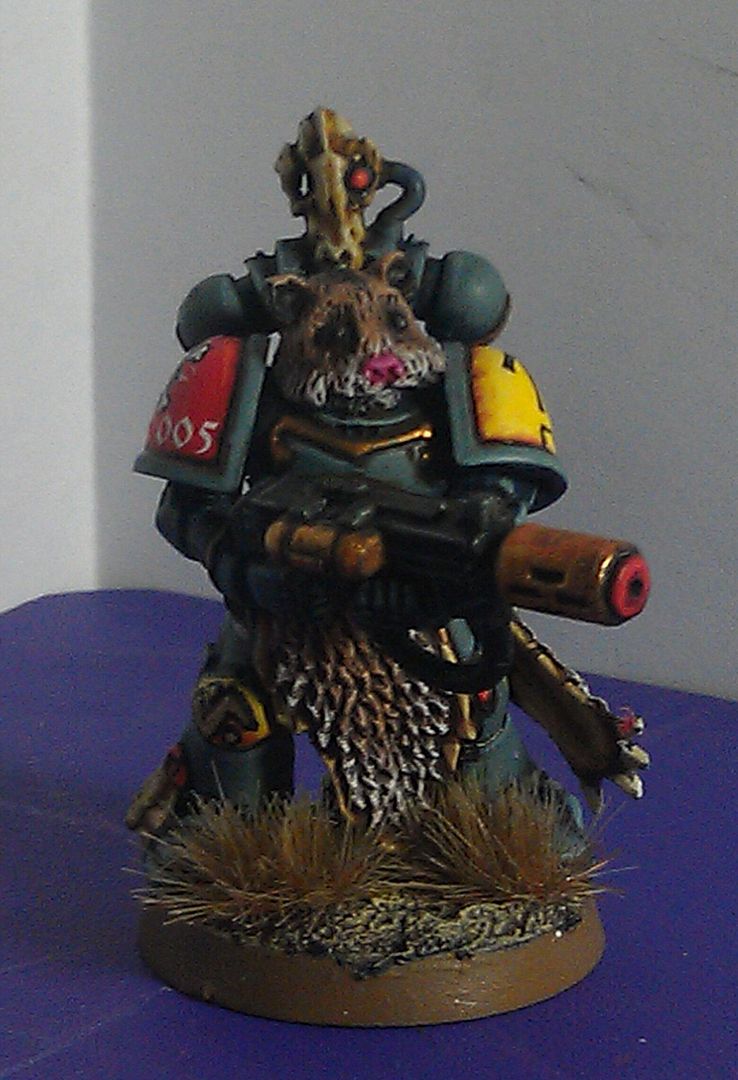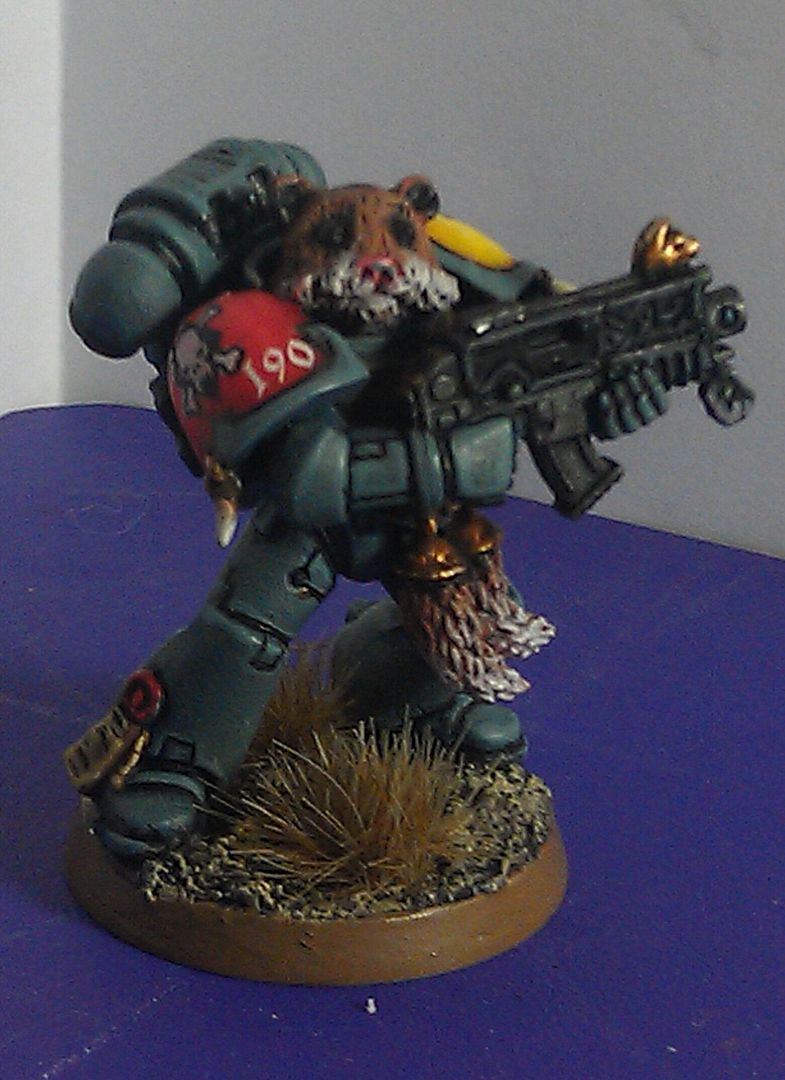 This ones my FAVORITE... for some reason...
Now, I know what your thinking already... Hamsters? Dean has gone crazy in his old age! Someone put that heretic out of his misery! Heh, I have only just begun to commit heresy!
Bran Redmaw is a special Forge world character who transforms into a giant werewolf... blah.
Bran Redhamster is a special Dean World character who transforms into a GIANT HAMSTER!!!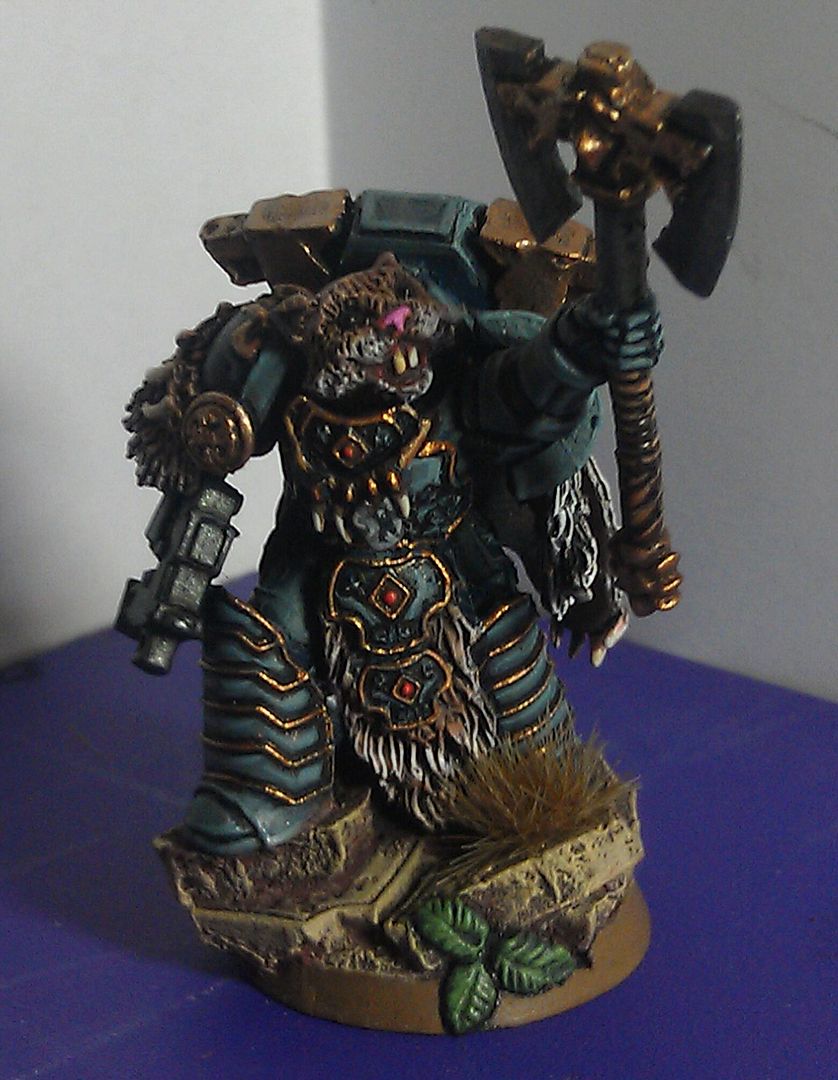 Bran (Pre Transformation)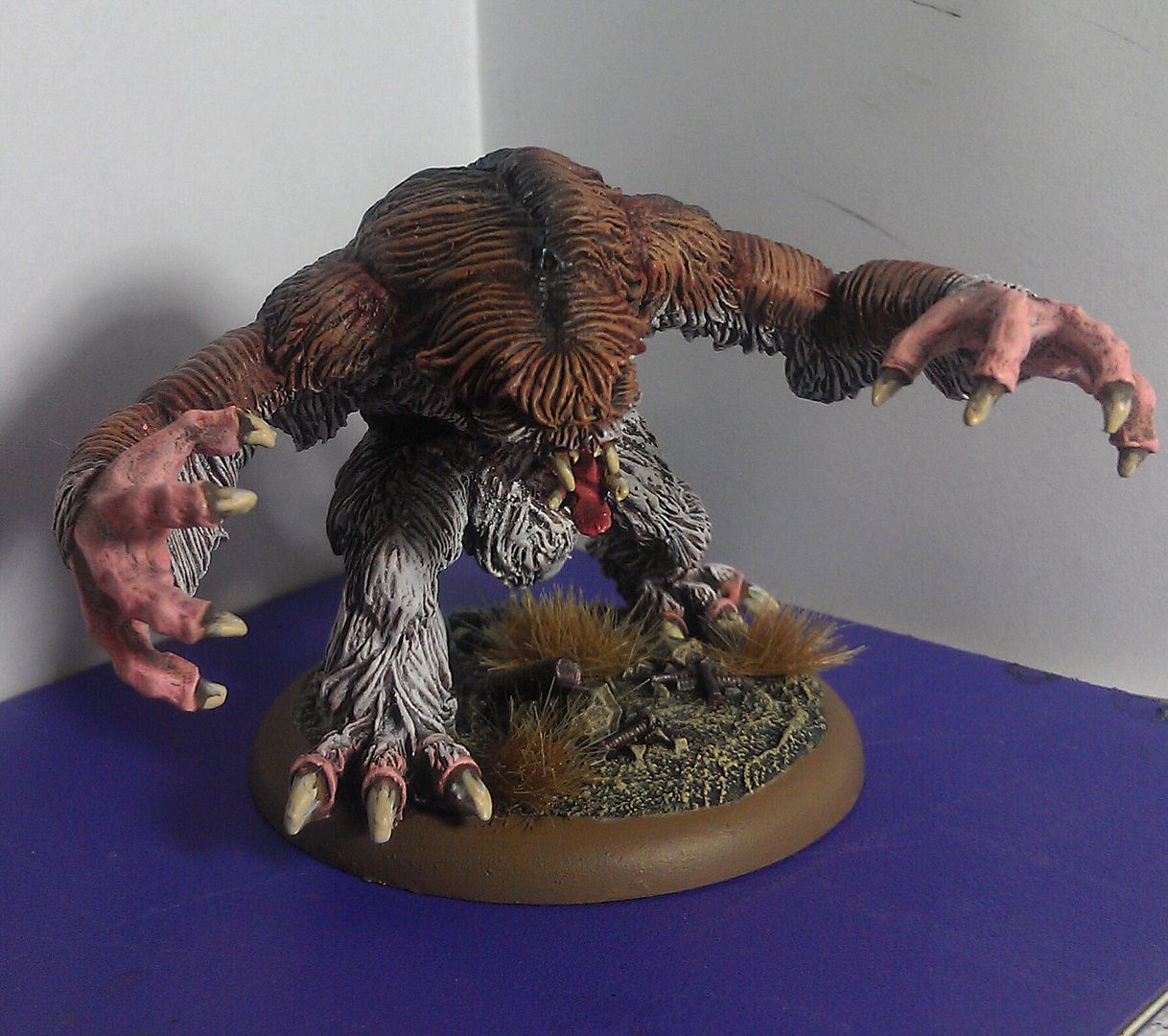 OOPS! Someone has made Bran angry!!!
We need a mighty warrior of virtue and power to lead this band... how about...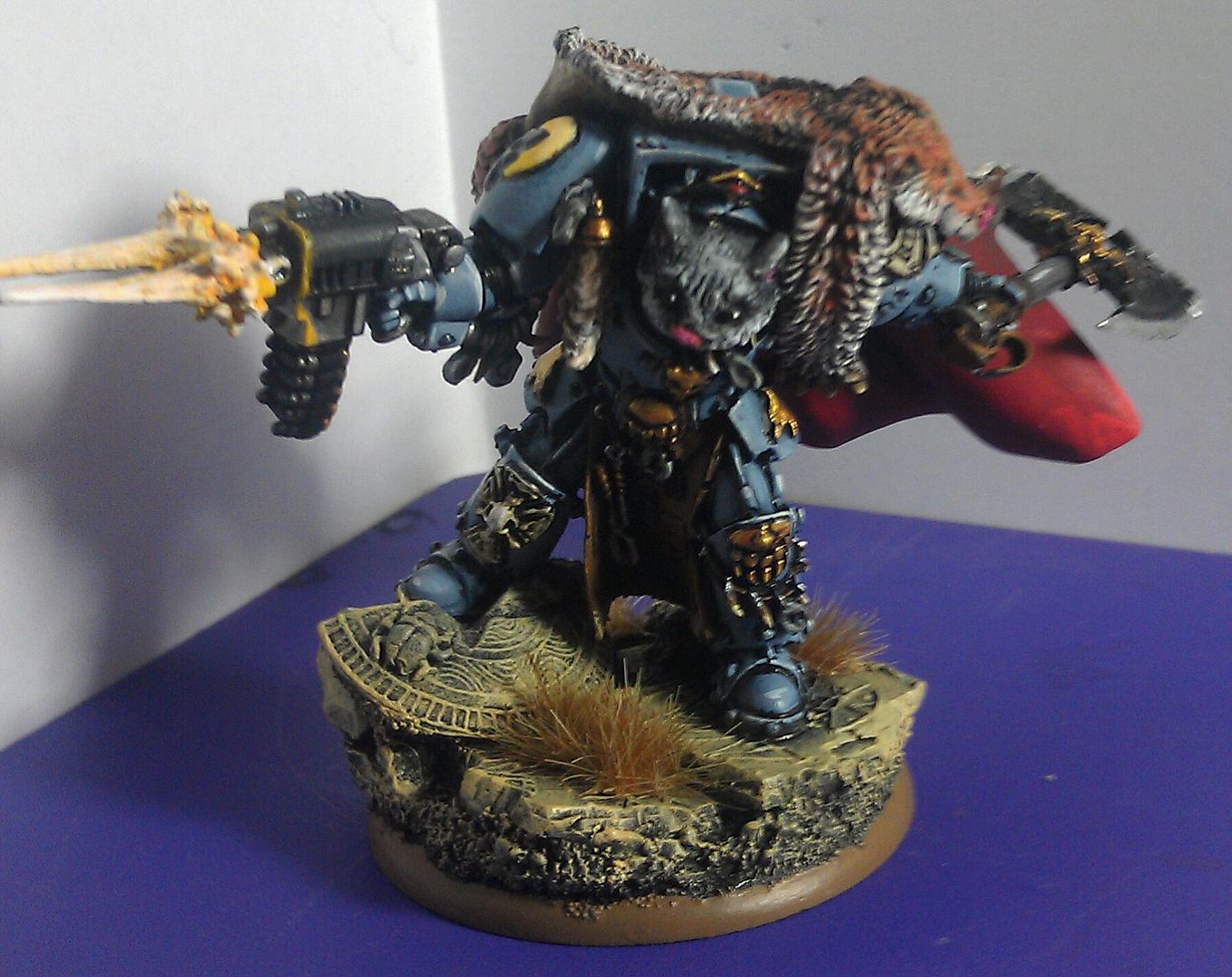 Logan Grim-hamster!!!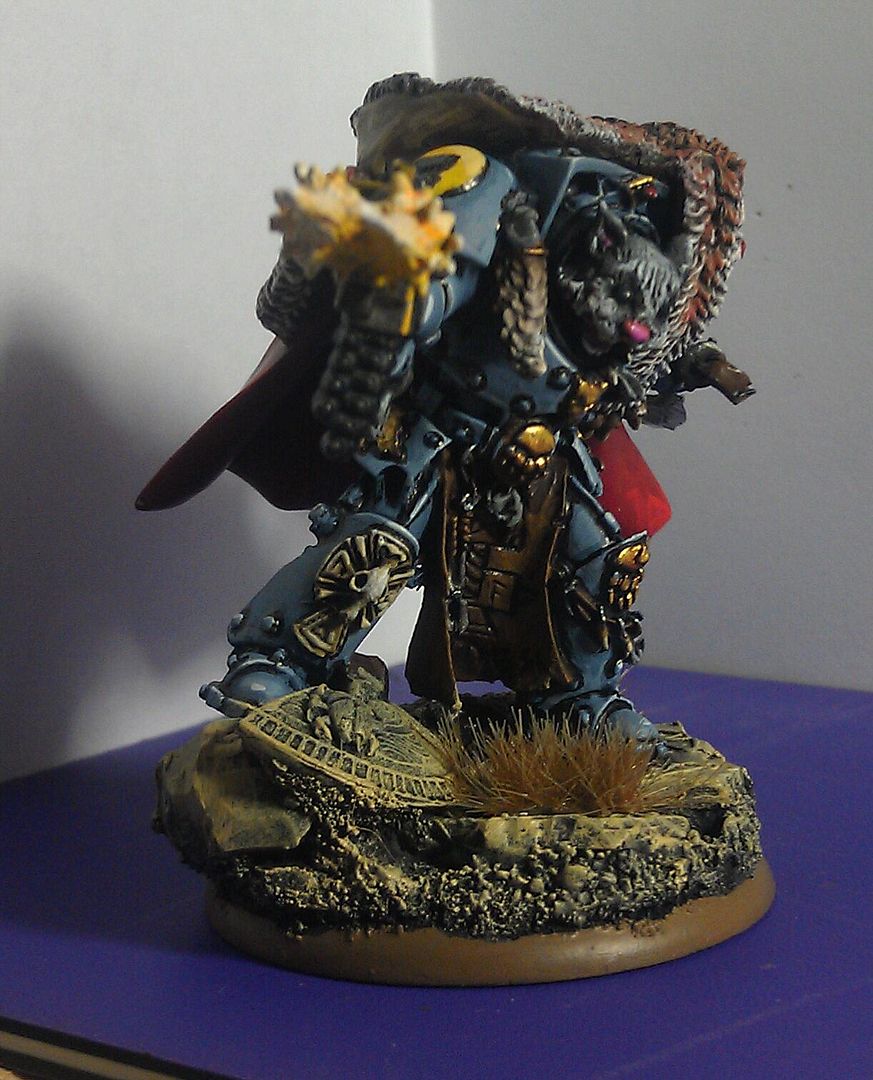 I, of course, needed a Runepriest...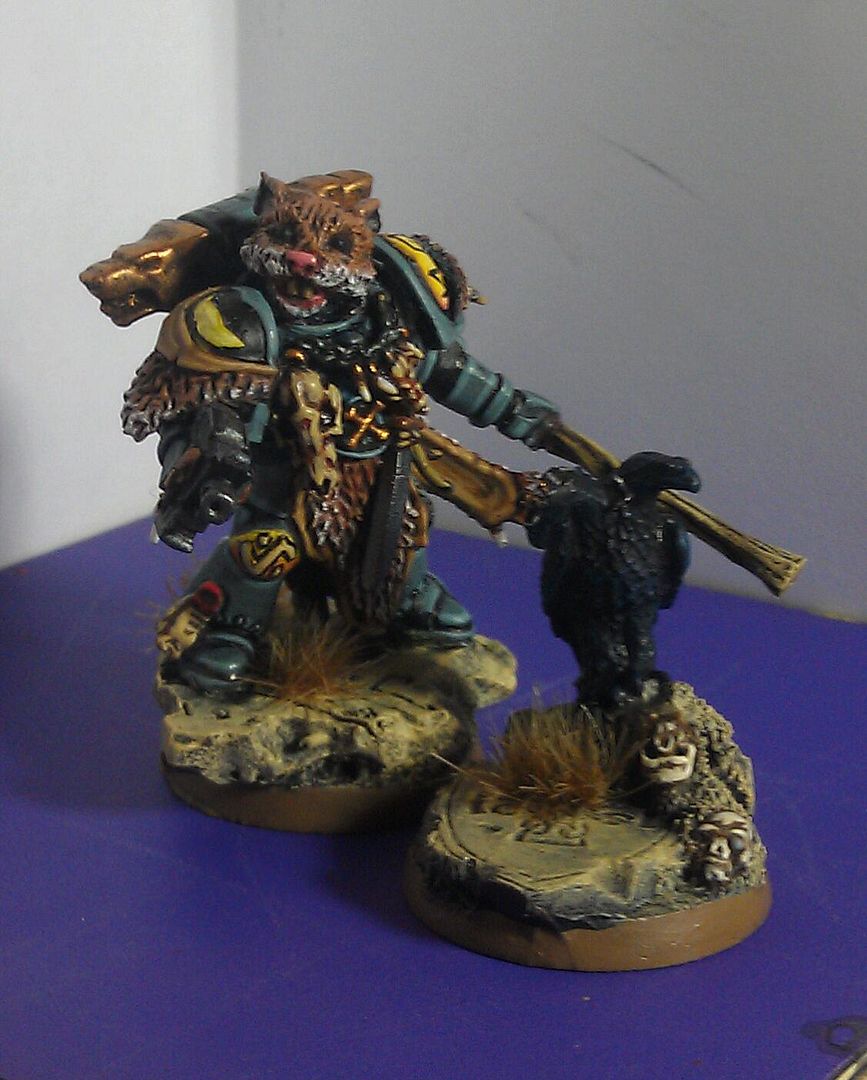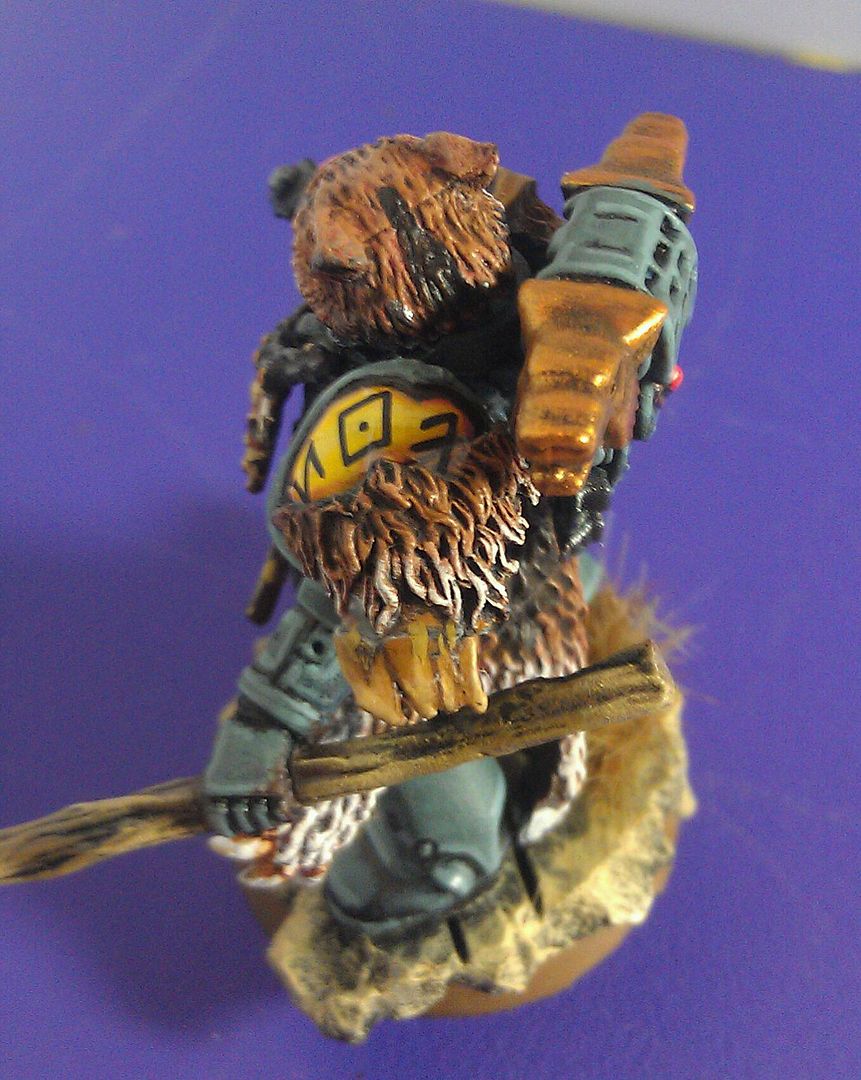 I was particularly pleased with the runes on his shoulder pad.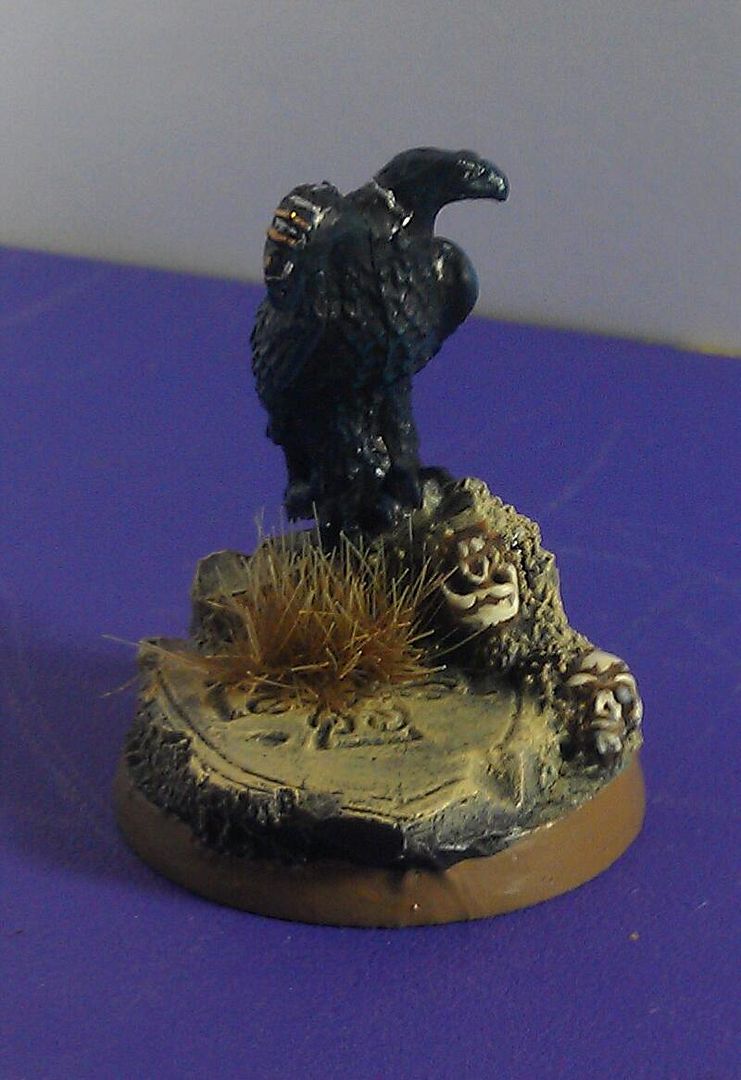 The Chooser of the slain.
Now we get into my Terminators...
First Logan's Champion... Arjac Cedar-fist!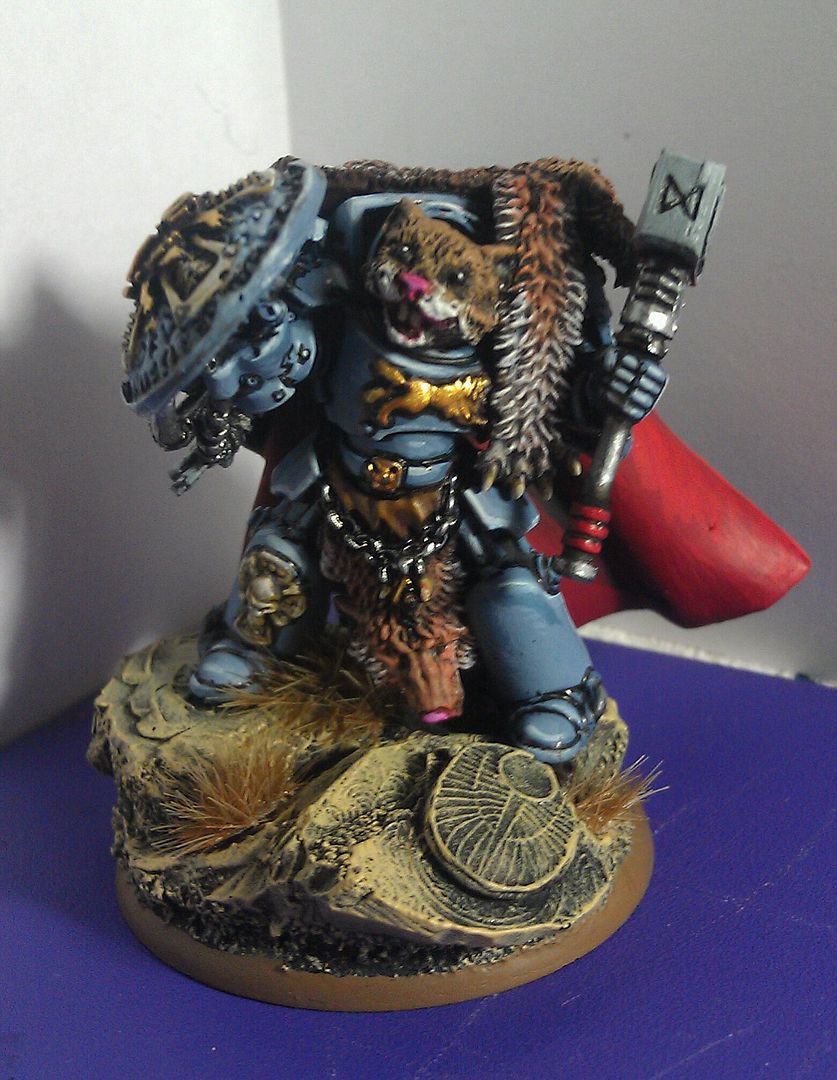 Frightening, no?
My Warhamster Terminators, or as I like to call them... MY BADGER GUARD
I thought I'd do something a little different with them, so I made them Badgers instead of Hamsters.
They are also painted in a slightly different color. I cannot take full credit for the paint job, as my friend Lexx (she's a paint monkey, ya know...) did most of the work. I did black lining and some additional detail work.
Here is the first squad. They are designed to be run with Logan Ham-star. The one with the red cape gets promoted to leader and joins the Grey Hunters (I gave him a combi-melter). The squad of the remaining four, as well as Logan, get loaded into the KIA and hopefully do something epic...
Here ya go...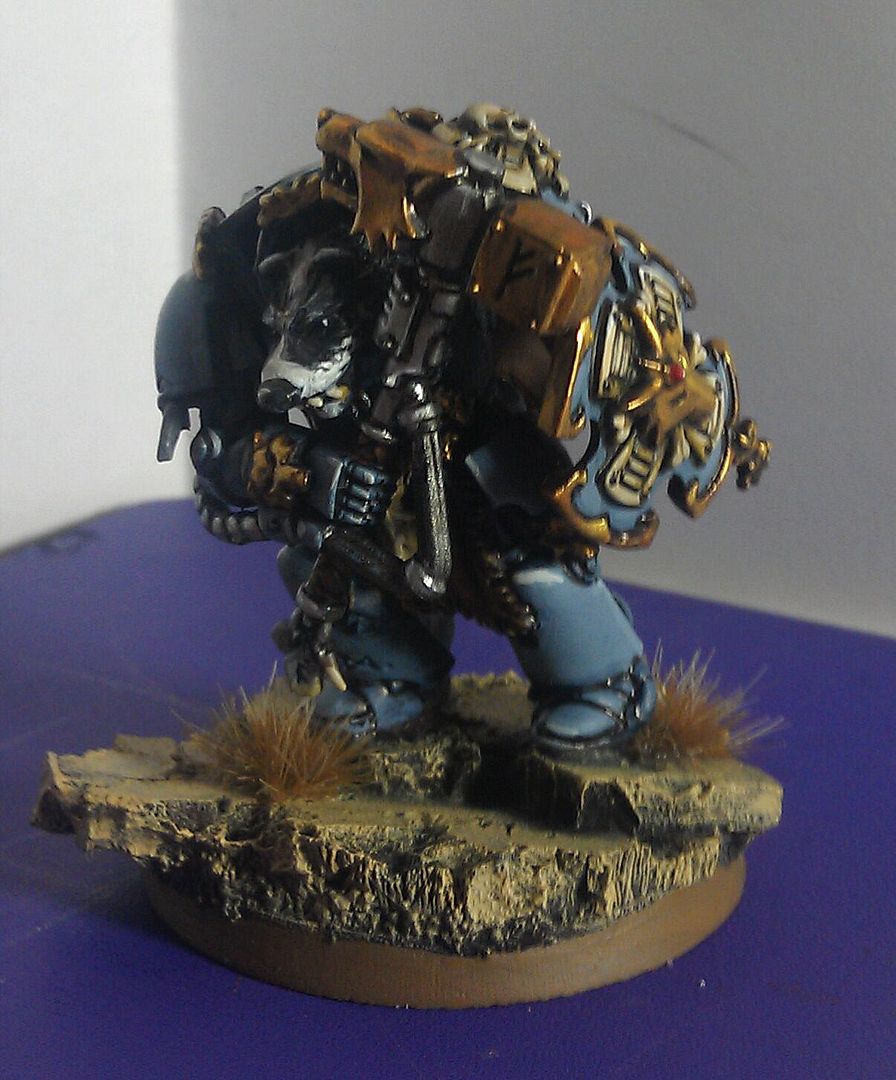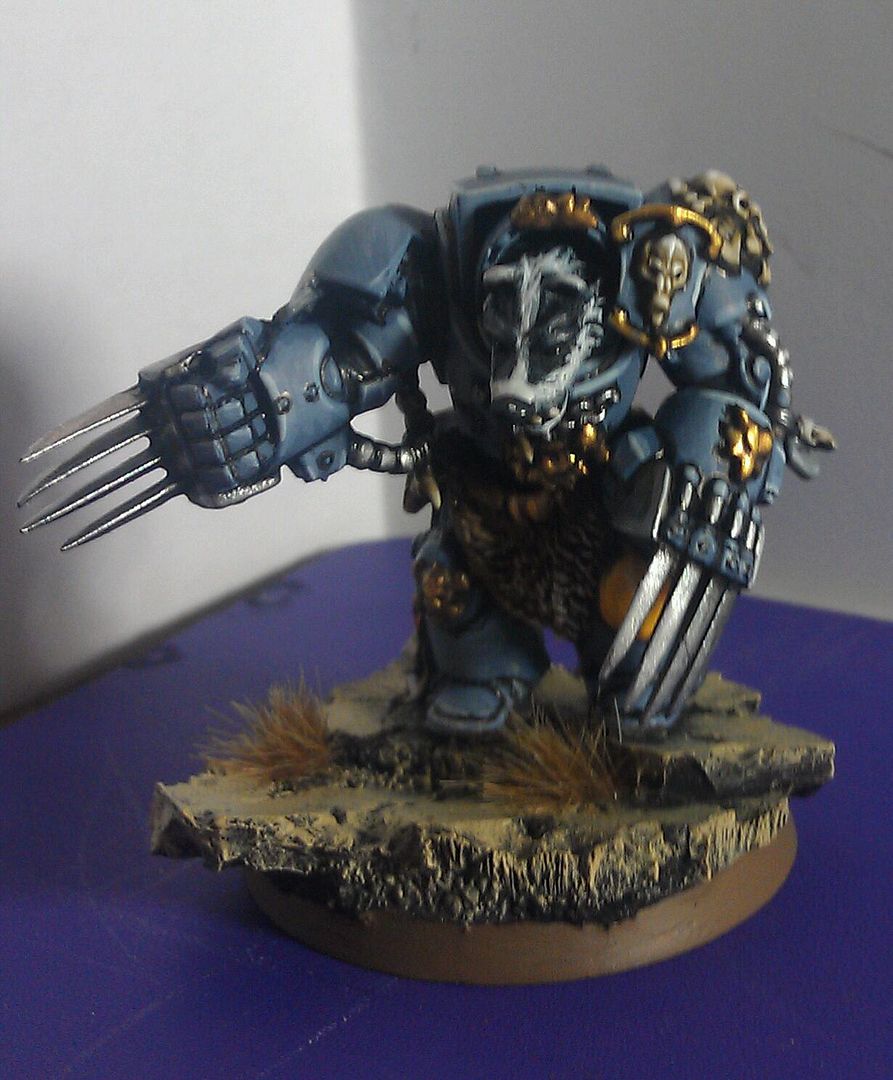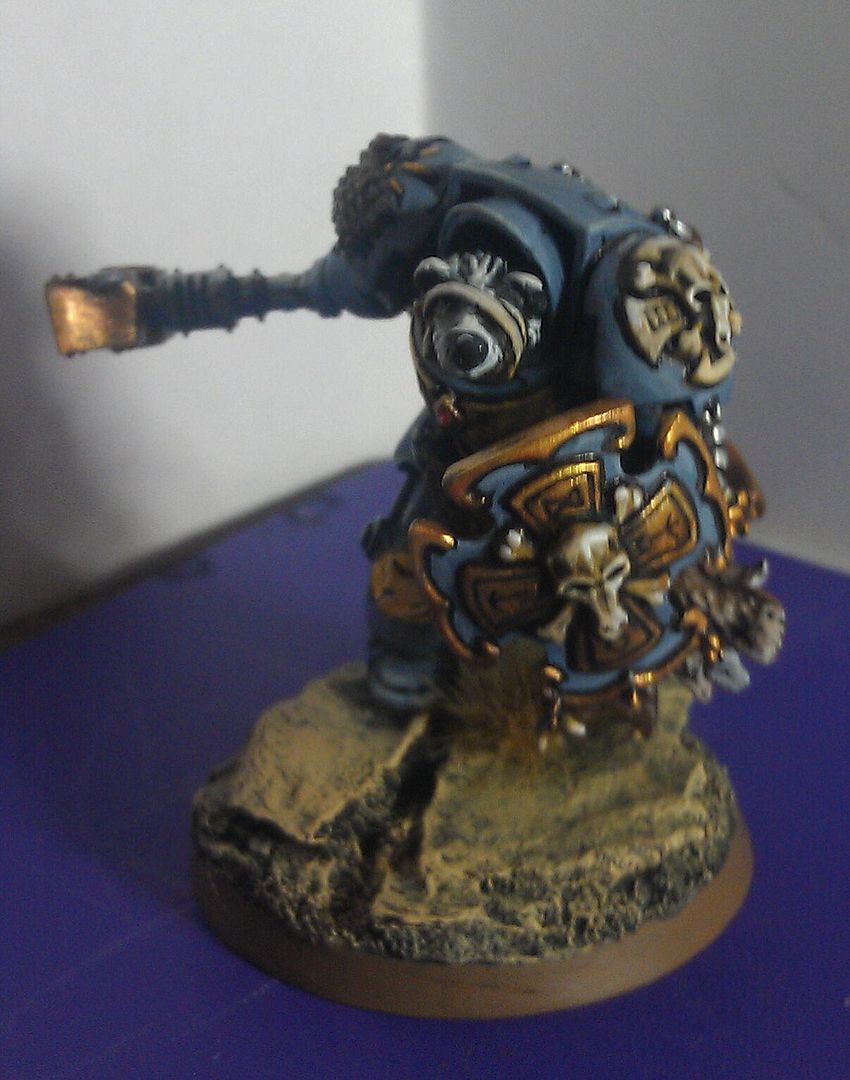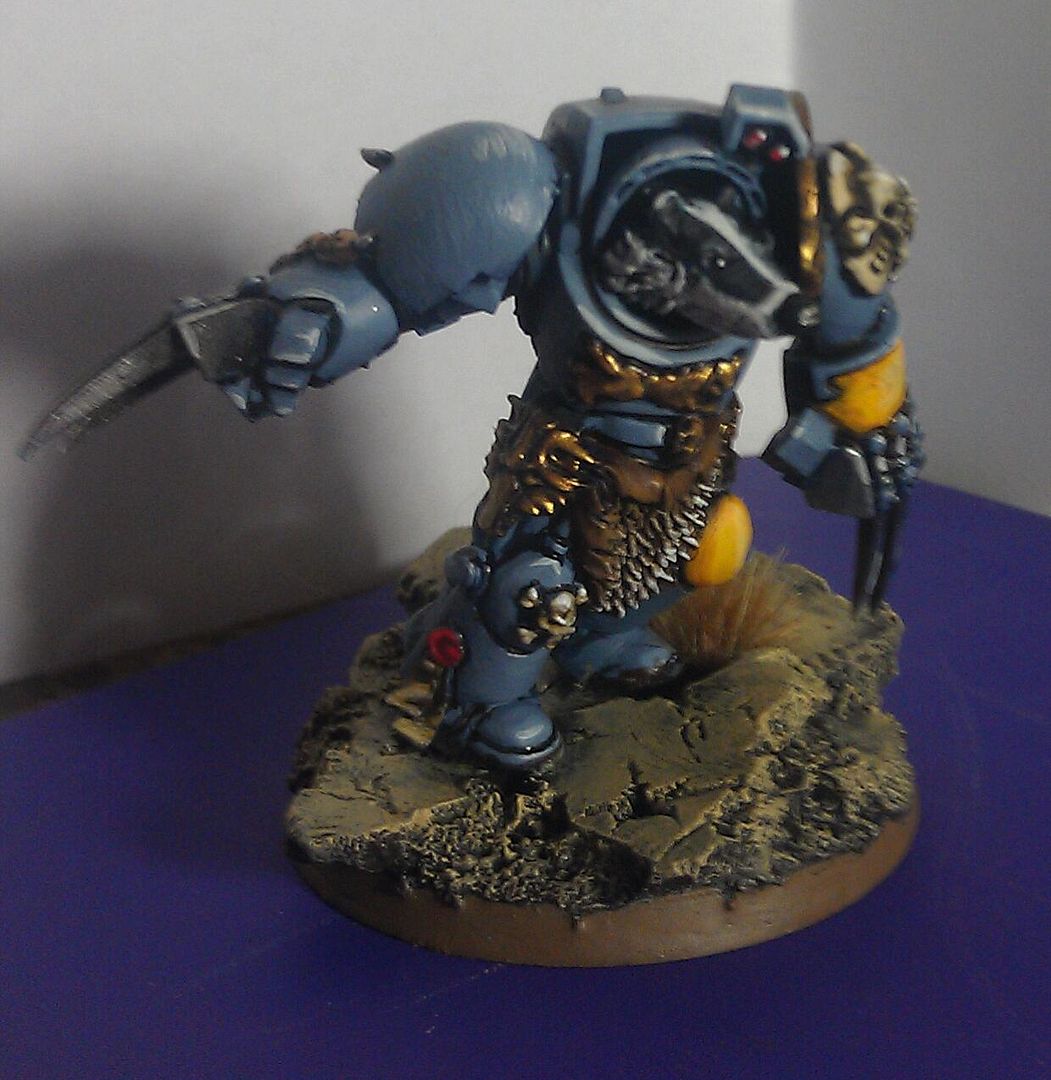 Whoops! I said something about a "KIA"?!?... It's not finished... but here is a sneak peek...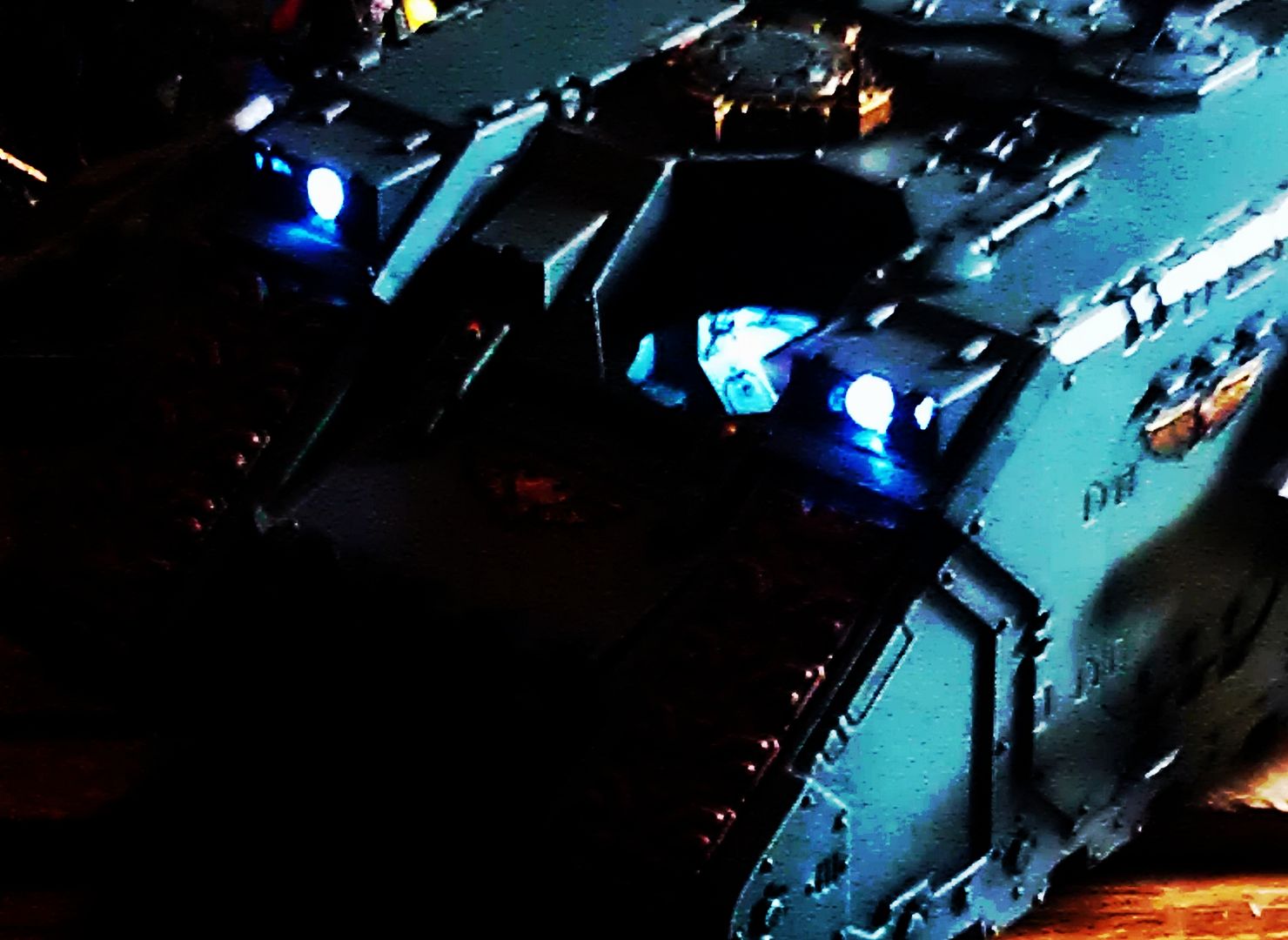 Okay, I still have some pieces to finish. I'm finishing up the bases and black-lining on the second Badger Guard squad, and of course the Landraider "KIA" is close to being finished. I will post pictures just as soon as I am able!
Enjoy!