Hey folks. I'm mainly an ork player who's been futzing around with marines from the
AoBR
set for about 2 years now. I use them mainly for experimentation until the new codex came out and I started really collecting them as salamanders. I went a little overboard and bought three pods. I had always thought they were just the coolest looking model in the line-up but everyone had said they were a total pain in the butt to assemble. I didn't think so until... I assembled one. The problem is that I prepaint and paint on the sprue for speed. As a result of the precision of the
GW
modeling, even a couple of coats of paint and primer will throw off the closure of the door. What I outline below is what I did to overcome the problem of the doors not closing properly and what can be done to your pod at home.
Now even though these pics are prior to assembly, with a sharp razor and a steady hand, I suspect that if you have a pod that's already assembled, you could make this modification and get your doors to seat properly.
The top of the pod before:
The bottom of the pod door, assembled, before the mod.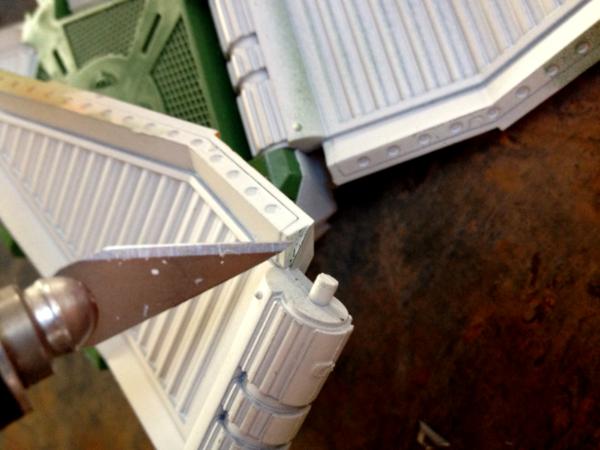 The bottom of the door during the mod.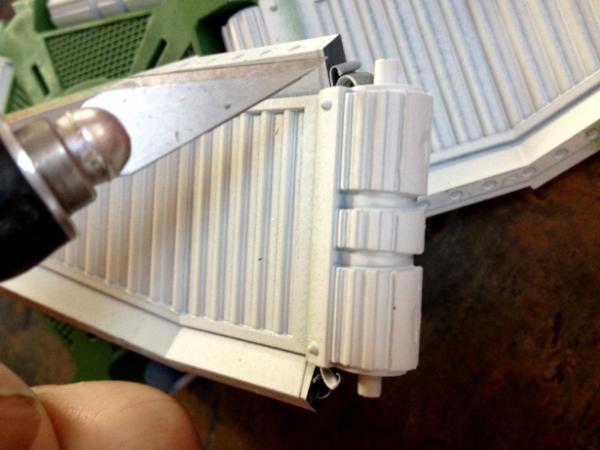 A comparison of a modded and non modded door.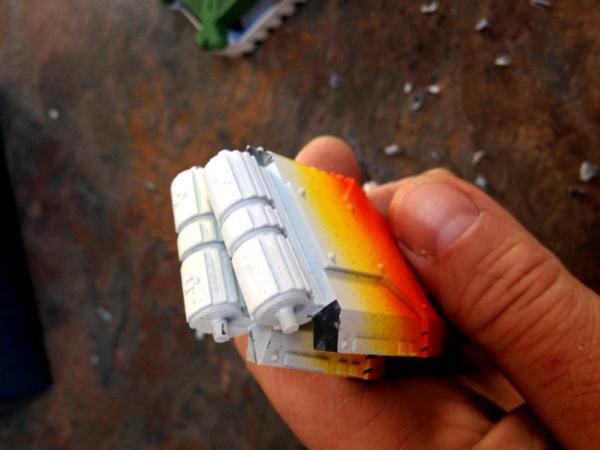 Properly closed doors.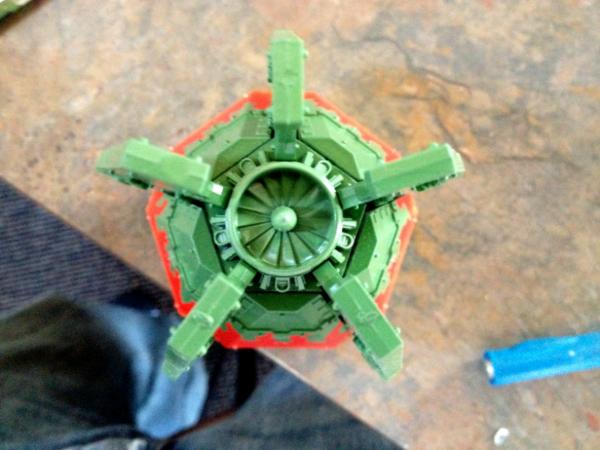 I'll post more pics after I finish the pods (weathering and details).
Thanks,
DrG