Thanks for your comments

finnan wrote:

Is it wrong that I'm envisioning a team of squigs pulling that bad boy along like a team of huskies?
If by "wrong" you mean "so cool that must be done" then yes, it is wrong. This actually gave me some ideas, gotta find me some squigs now.
Yesterday I got home with a nasty fever and feeling sick as hell, so I didn't make any progress. To compensate, here's some more details of what has been done so far:
Here's a preview of how it's going to look like when it's done. I really liked how the Ork pilot doesn't fit in the cockpit even though it was widened a lot (this sounded strange).
There's going to be a lot of wires and cables going from the spirit stones to important parts such as the engines, wheels, cockpit, etc. - as if the orks found out what fueled the vehicle and managed to find a workaround to it.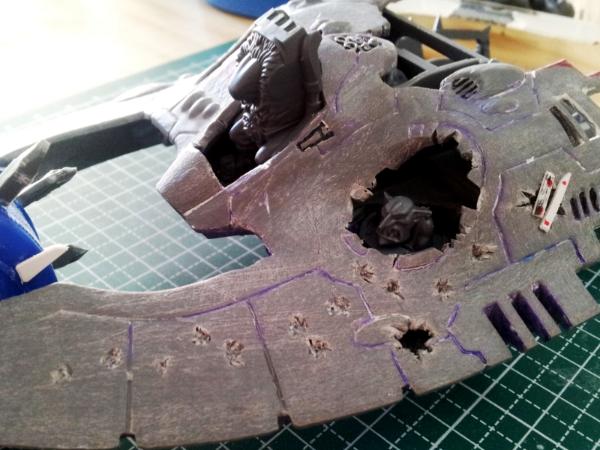 Probably one of my favourite parts of this model is the bullet marks leading to the piercing shot which exploded one of the engines. I like to have the vehicle telling a story and this is what I've tried to accomplish - a hail of bullets were fired, hit the tank without much effect but two of them pierced the armor. One went cleanly through, but the other hit the engine which exploded. It even sounds like a battle report.
I'll have exhaust pipes crossing the tank to fill the space inside and exiting through the blown engine hole.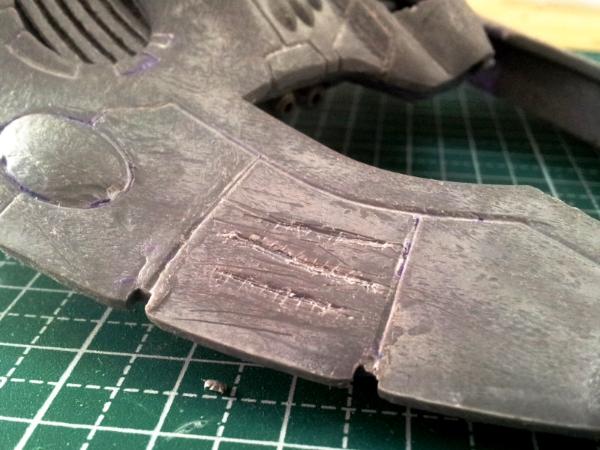 Scratch marks on the other side of the vehicle. A glancing hit from a power klaw, maybe?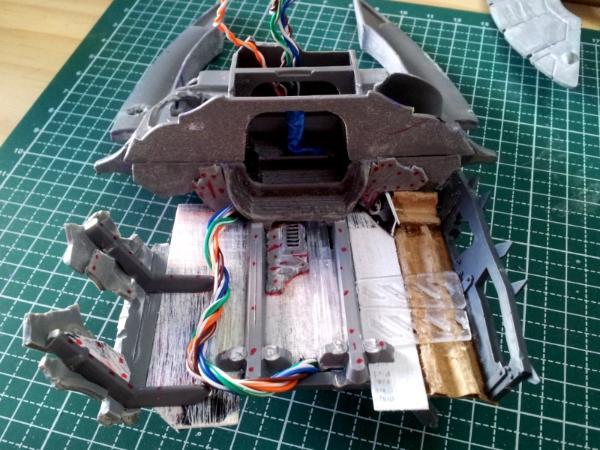 I thought the left side of the truckbed were too plain, so I'll ad some wiring to give it some bling. I'm still not set on the final position of the wires.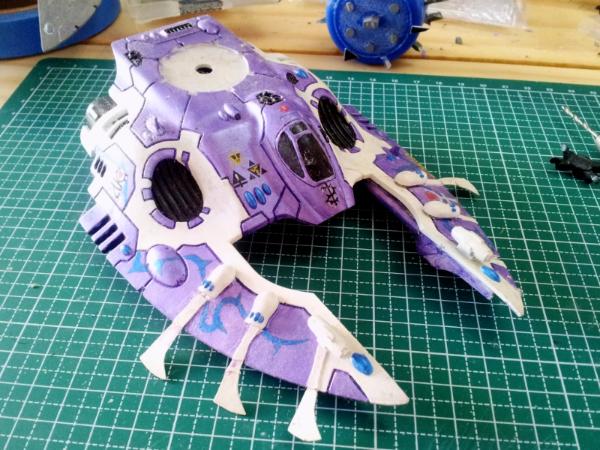 Out of curiosity, this is what the tanks looked like before entering the Mek Shop. This is a very good looking one, actually. The other tanks had a much worse and thicker painting.
I'll also take the opportunity to show two videos which served as inspiration for the bases:
http://www.youtube.com/watch?v=cxbxsB29aQo
http://youtu.be/yHgg73Lt3do
Looking forward to comments!