Another three weeks, another update. The drones are almost, almost finished. To be honest, i could've probably finished them by now, if it wasn't for Kingdom Come: Deliverance. But i guess some things can't be helped?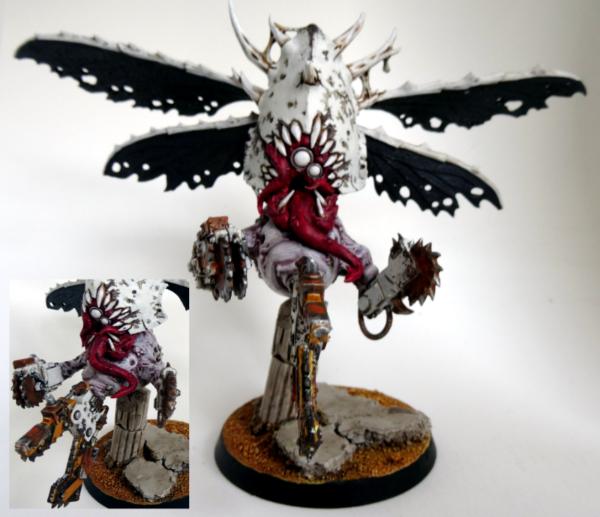 I tried my hand at doing the hazard stripes with a pigment liner and i'm really happy with the results. Of course i need to fix it up with some paint, but at least they base is there and that took me just about two hours on all those difficult surfaces. Especially the power cables, oh lord, the power cables.

I really like how the metal parts of the base came out. With some proper pigments, those will certainly look great!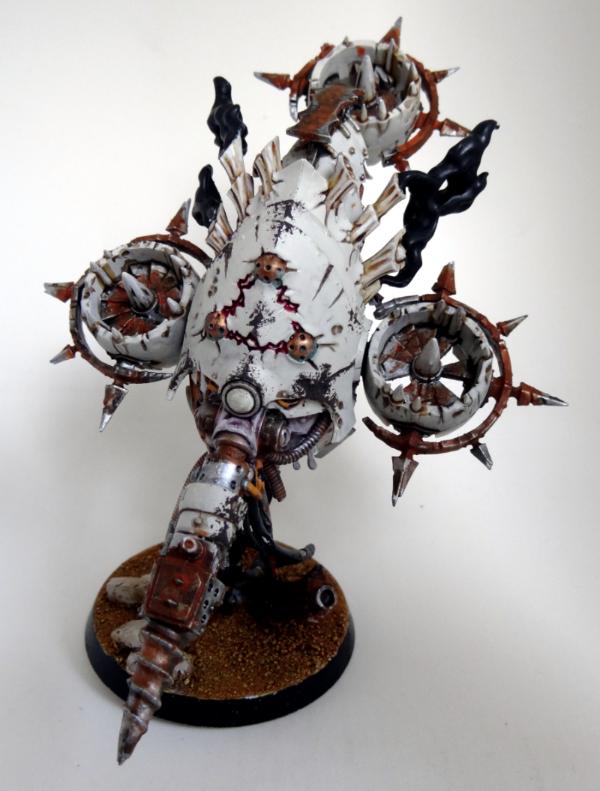 I'm still not sure what effect i will go for with pointy's smoke plumes. Probably blue-ish, maybe green-ish. Certainly not grey-ish.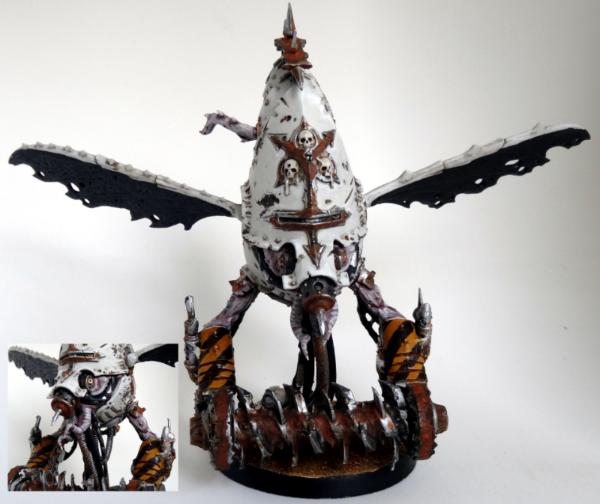 The rust effect was actually the easyiest part of the entire paint job. Gods bless Typhus Corrosion and thinned down Ryza Rust.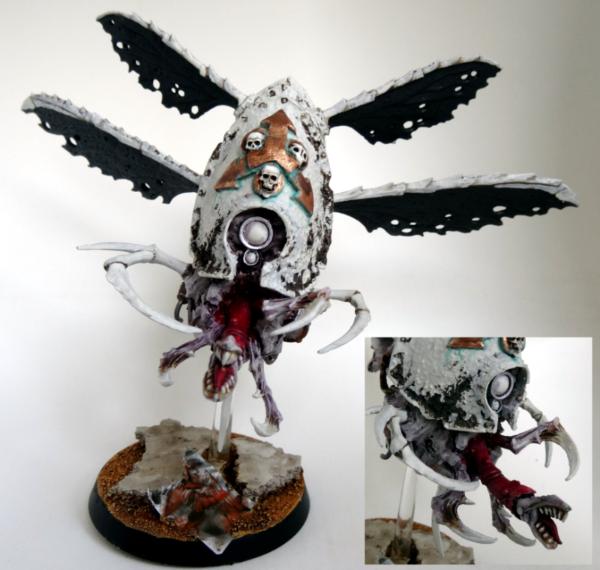 Their eyes will have proper irises added to them once i'm done with the main work. They'll probably be somewhat plain looking, but that will (hopeyfully) be a good contrast to the outlandish horror of the rest of the model.