Well, no replies yet, but i'll just keep uploading images for now.
The chest plates are coming along nicely.
Hopefully i'll get faster at this with practice though, 'cause this is taking forever :/
If there's one thing that I've learnt about green stuff over my years of reading blogs, it's work in layers.
So step one was to press a thin layer of green stuff into the ribcages (the left chest) after they dried, i added another layer to make the chest plate.
The detail on the chest was created by pressing the green stuff below in and up with my modeling tool to create the ridge, surprisingly easy actually.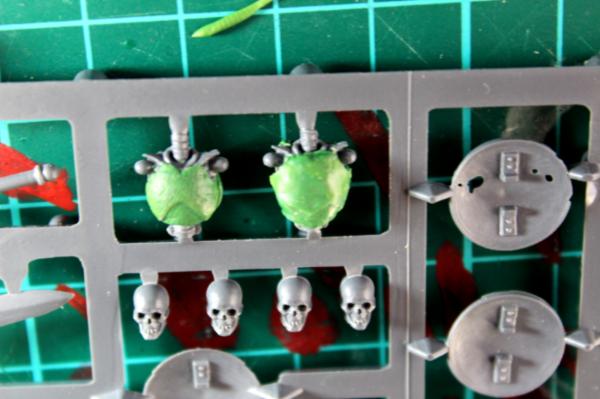 Once that hardened i added the shoulder coverings and tidied it up a little with a happy knife or more
GS
.
And now one of the chest plates glued onto a set of grave guard legs.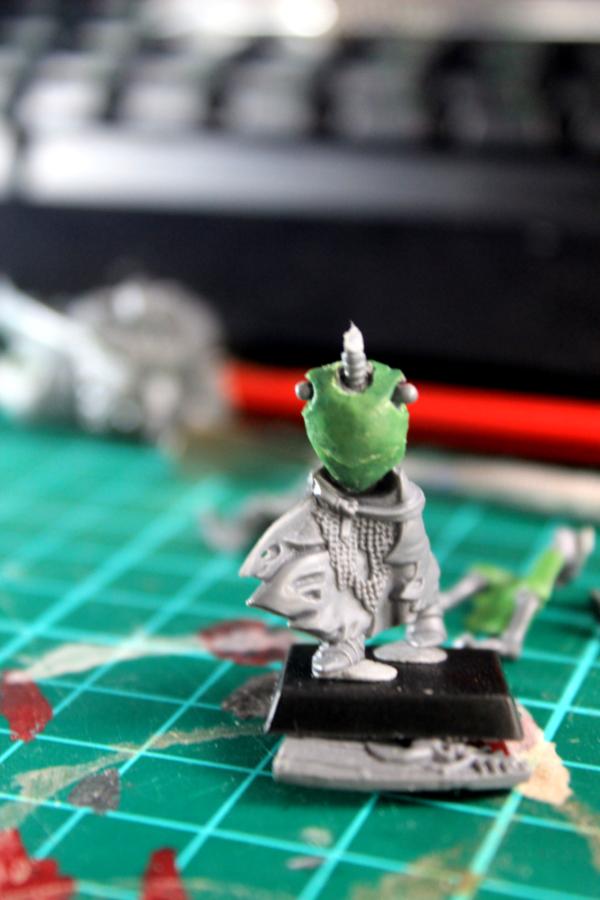 I don't have the skill to add the raised detail that is on the actual Grave Guard chest plates. I'm thinking of just leaving them as is, after all, these aren't actually grave guard in game. so it shouldn't matter if only some of them have pretty embossed armour, right?
Actually, if anyone had advice on how to sculpt the little raised details, that would be sorely appreciated.
Well that's 1 down, only 19 to go... yay?