Review of the year 2019
I didn't get started at all until July, and petered out again in November. A sad state of affairs.
The previous years totals were:
2015: 81
2016: 102
2017: 152
2018: 77
This year, based again on my semi-random scoring system, I ended up with a score of 155. So quite remarkable for the limited time I was actually painting.
Here's the breakdown:
LOTR
King of the Dead
3 Riders of the Dead
Banner bearer
18 Army of the Dead
2 Gimlis
2 Legolases
Legolas and Gimli on horse
24 Moria Goblins
2 Goblin shamen
Goblin captain
Goblin drum
Cave troll
Balrog!
Battle of Britain
12 RAF planes
7 Luftwaffe planes
Terrain
12 Mantic Walls
4 Dragons Teeth
2
GW
walls
2 Mantic Ruins
Signpost
Balin's Tomb scenery set
Assorted foam bits for Moria
2 Amera plastic hills
Horus Heresy
10 Imperial Fist Breachers
Orks
Dakkajet
Salamanders
Chaplain Dreadnought
I have managed to get busy with the clippers and glue, and got 3 of the new
LOTR
Rohan houses built: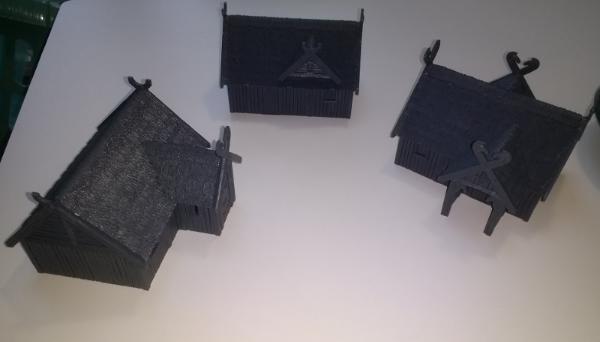 Hopefully they will tempt me to get painting some time soon