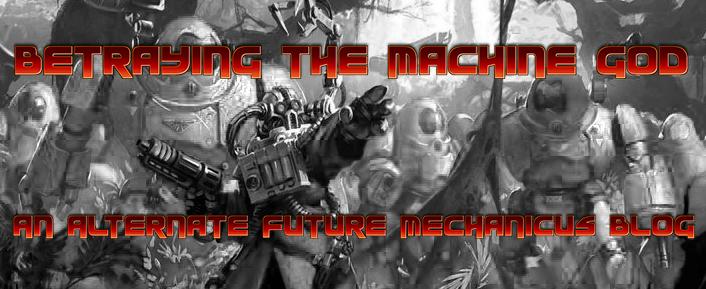 Hello all,
You may be familiar with my quest to forge a new narrative in the
40k
universe so far. Until recently I have been working on an alternate future Thousand Sons legion who never turned to Chaos, the blog of which can be found here:
http://www.dakkadakka.com/dakkaforum/posts/list/0/413174.page
Needing a change from painting red I have finally started working on my Mechanicus army which is currently under the command of the Thousand Sons. This project has been building up steadily since last year and I have finally made enough progress for it to warrant its own blog.
So far the story building in my mind is that the Thousand Sons Legion (Now staunch followers of the Imperium) have allied themselves with several planets of the Adeptus Mechanicus either through winning their favour or forcing them to contribute troops to their many campaigns across the stars.
First up is my latest painted model, the Castellax. I was going to convert some parts of it but honestly the model is just too nice to chop up!
You will notice the blue and gold paintwork which I chose not just because I didn't want another red army but also because it is very similar to that of the current Thousand Sons thus in-keeping with the theme while also standing out in the crowd.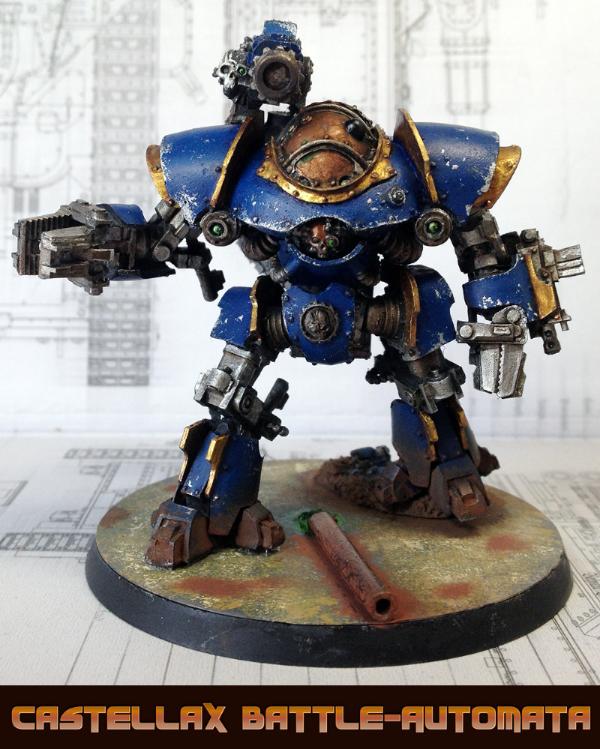 I should really show off some other angles as there are a few nice details that are hidden. I shall leave that until I decide on what I want their insignia to look like though.
Next up are some Skitarii of my own creation, the Capellan's. You may recognize the Anvil Industry robots which I just had to buy as they fitted perfectly into my army.
For some additional firepower, the Mechanicus utilize automated weapon batteries. I bought these guys of a
KS
a while back but unfortunately they don't seem to be available any more. What do you think of the paint style of these models? It has changed from that of the Castellax and I am not sure which I prefer...
Now for some real conversions. I wanted to make a scout unit so decided on one based off this image
Here are the results!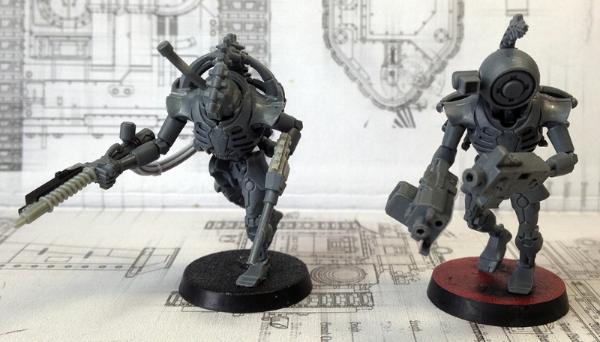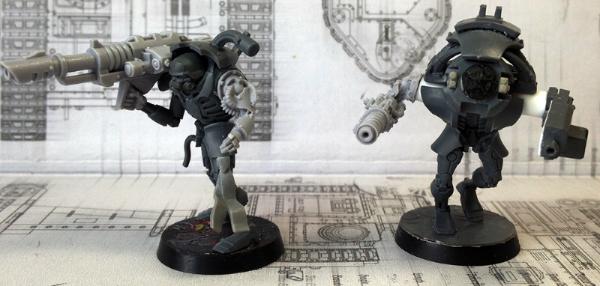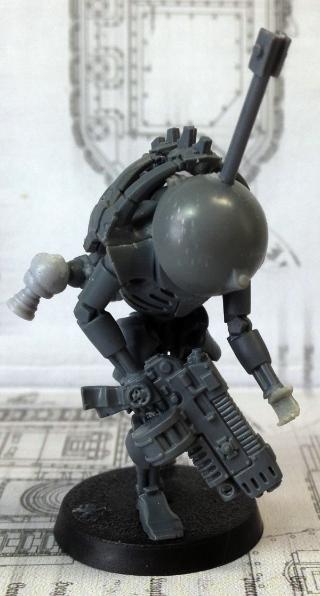 While I am pretty pleased with these models, I don't think they are quite finished, any input would be most appreciated.

Lastly here is my current project, a 15mm Dreamforge Leviathan which should fit right in with the army.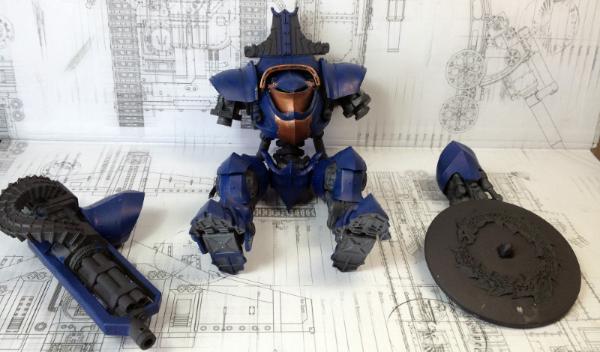 Well, I hope you all like what you see, I should be updating again fairly soon as I have a little break from university and plenty of free time to be painting away.
Praise the Omnissiah!
Cain