I figured I should put my army fluff and some battle reps here.
I hope you'll like it.

__________________________________________________
Aun'Ui Au'Taal Harun, or better know as Commander DartMouth stood with his FireWarriors and observed the field as the exercise continued. He was not satisfied at all. Suits pilots kept failing to engage their Nova Reactors. Even with his help, suits had difficulties picking targets and engaging them. Not very long into the action, the enemy overwhelmed the Tau lines and removed majority of units from the exercise. This was a bad moment for him.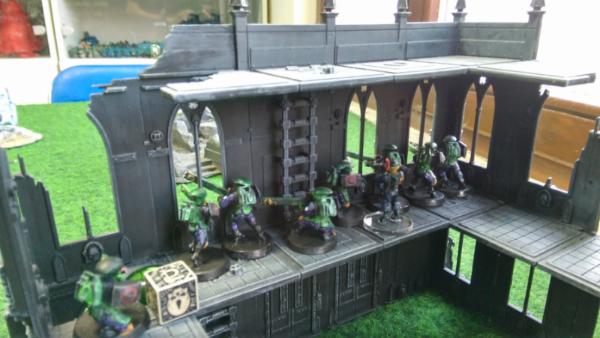 The Cadre in now in active service and has been stationed on a remote location in
Ke
'lshan Sept. There were rumors of possible Tyranid contact, but nothing yet confirmed or denied. Not all mistakes were made by his troops. He made a poor choice of who and how to position, when to order strike and how the army will be equipped. By now the exercise was completed and all Cadre members returned to the
HQ
. Everybody felt the weight of today's embarrassment.
In the early morning of the following day, the central command sent an image of small Tyranid force entering orbit of a moon holding the Cadre's
HQ
. The message was short and clear:
Destroy Tyranids at all cost
. Alarm sounded and within 7 minutes all assets were ready for deployment. Harun boarded the Devilfish carrying his squad of FireWarriors and departed the
HQ
. The plan was as following:
The Tyranid force made ground contact in a mining ruins east of the
HQ
. The Cadre will deploy a gunline and keep the enemy at bay. Commander StarDrop will use his markerlight drones to mark the enemy positions within the ruins and a squadron of Drone Fighters will annihilate the enemy troops. The battle started with enemy pushing forward. The "exercise" came back to the minds of Tau Warriors once again. They started to waive. Comm. StarDrop was mortally wounded, Stealth teams fled from the battle, many more doubted their choice.
But Harun did his best to give them morale and spirit to fight against real enemy and real threat. And Cadre stood it's ground. Broadside units, Riptides, Sniper Drone squadrons and FireWarriors stopped the enemy assault just in time for Remoras to swoop in. All hell broke loose! Within Earth's minutes the Tyranids were hugging the ground under the Tau fury. With the increasing loses and break of synaptic link, Tyranids break off their attack and tried to find refuge withing the mining complex.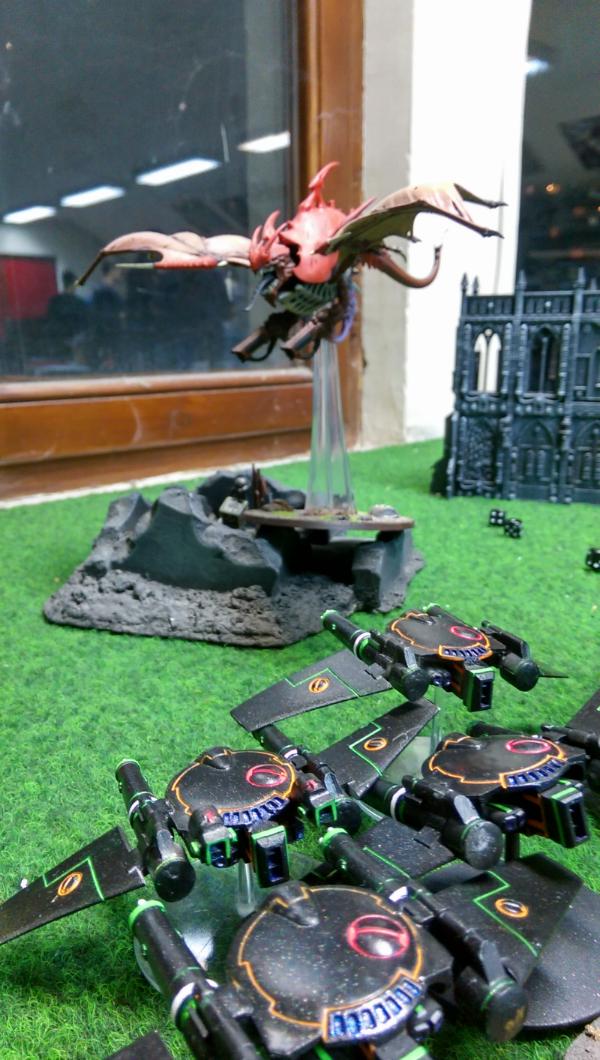 Those few who fled to the mining pits may not see the light of another day. Morale was restored, as the Faith in Greater Good.