I Posted this in my P&M thread but I thought all of you that don't read it may like to check it, hope its helpful

Step 1:
get as many bits as you can that you think would be on a pack. eg, grenades, binoculars, pouches, bayonets, etc.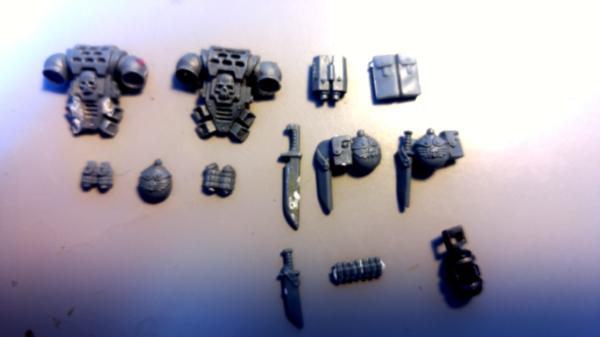 Step 2:
cut off all the parts of the
SM
pack so it looks like this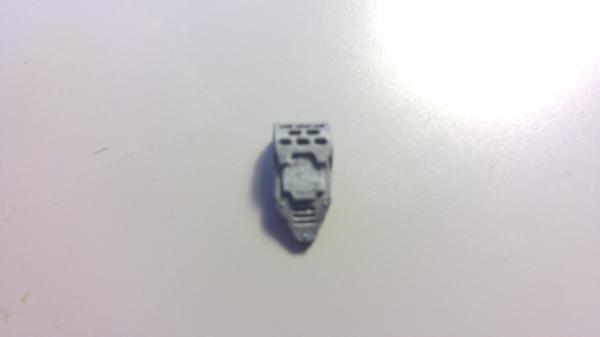 Step 3:
Add on all the gubbins in sensible places, the bullets are from the heavy bolter feed, on the
HWT
sprue. And the pouch is just separated from the two other bits that usually attach to the back of a guardsman.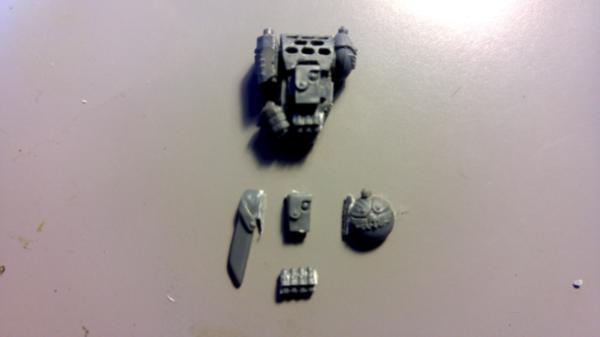 Step 4:
Be Imaginative! I'm not entirely certain what sprues all the bits are from, some of the pouches are
SM
tactical squad (I think..

) but otherwise there just the canteens, pouches, grenades etc. are all bits that you get when you buy
IG
sprues.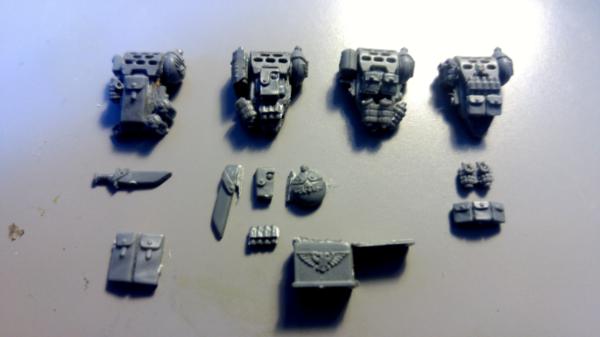 Nice one guys, hope this helps, and sorry for the bad photos