Hi Guys,
Some of you may know me from my other blogs (see my sig!). But I'm starting this blog since I finally decided to take the dive into Warhammer, yay! Been a fan for years but
GW
(the company) has definitely put me off over the years. Things seem to be turning around now, seems like a good time to jump in. Love the stuff they are coming out with. This blog is going to be for all things
GW
related; W40k, Warhammer,
Lotr
, and whatever else they come up with.
Their board games are a great gateway into the IP with beautiful minis so I will be picking them up, even if just to paint.
I've managed to snag some good deals on ebay to get me started and I'll post some pics of it all soon. Of course, I'm starting with Space Marines first.

And here I've started painting my first
GW
model : )
Alexis Polux, Chapter Master of the Crimson Fists.
I've decided to go with Crimson Fists, as the Imperial Fists and their successor Chapters are my favourite. I didn't want to paint all that yellow (as nice as it would look) so I decided to go with the Crimson Fists instead. Love the model from Forgeworld and since it fits in with the
CF
fluff, it all works out.

The blue is a bit brighter than the usual
CF
colour scheme but I like it so I may just roll with it.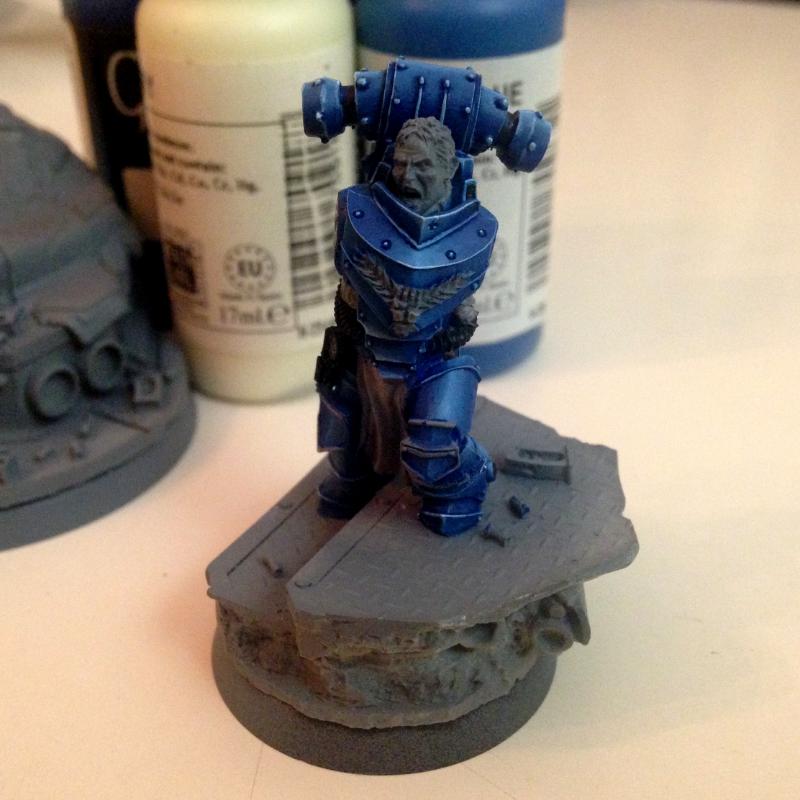 Rest of the body finished, The face as always was a bit of a challenge.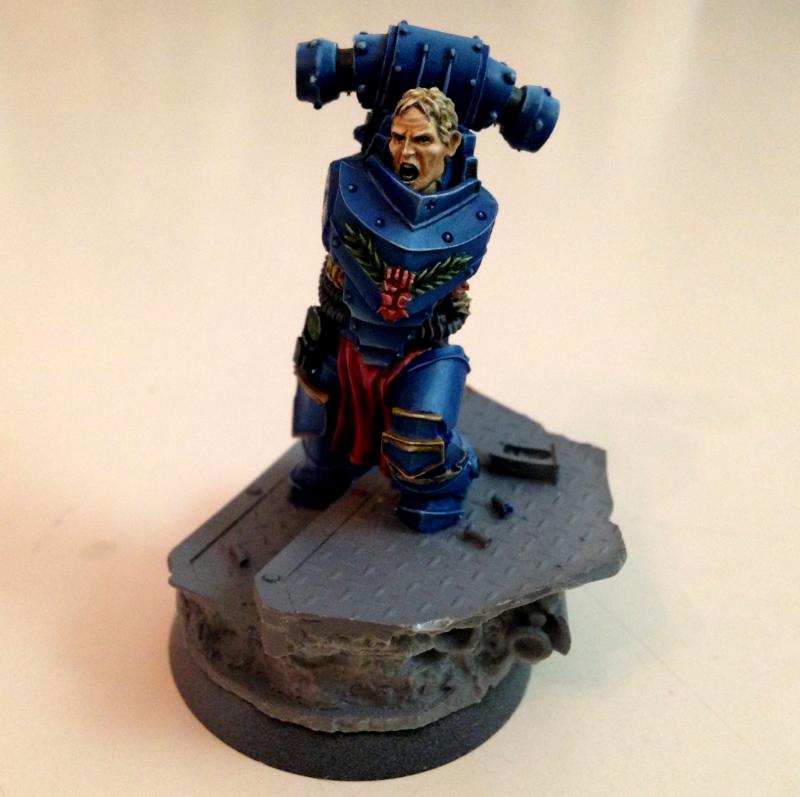 I was happy with how the
NMM
gold tuned out but I think the gold trim is making him look a bit Ultramarine-y hm. Maybe I should go for silver instead.
Will touch up the base before I attach his arms.
Hope you like him so far.
C&C always welcome. Thanks for stopping by