yeah,
This is one of those games that is always fondly remembered by our long beards.
It's regularly gets mentioned in the news threads when new fliers get releases in
40K
.
I'd never played it.
Recently I've been playing another Andy Chambers game Dark Deeds, which is really rather good.
So I thought I'd go on eBay; buy a copy of Bomberz and give it a go.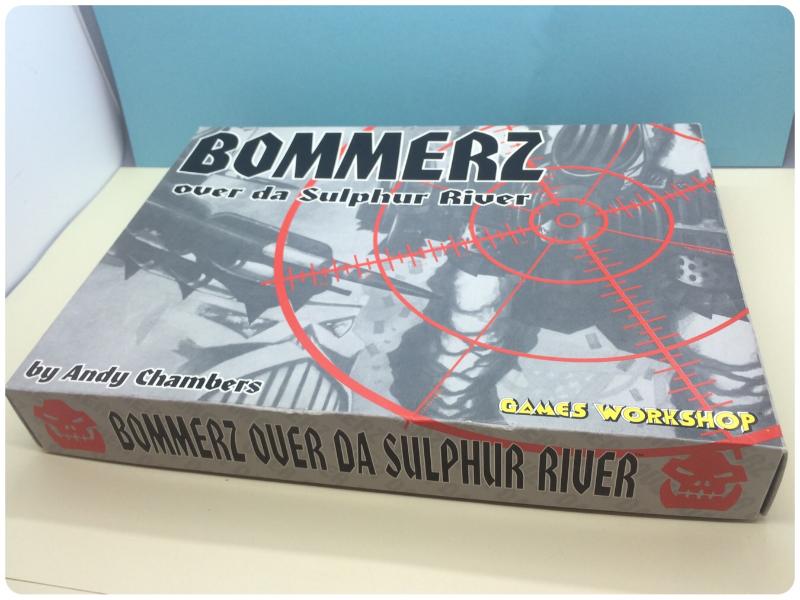 I found the game was a blast to play and the 6 planes in the box set great fun to paint.
In the game the 4 Ork Bombers have to blow up two bridges.
The imperials have to try and stop them!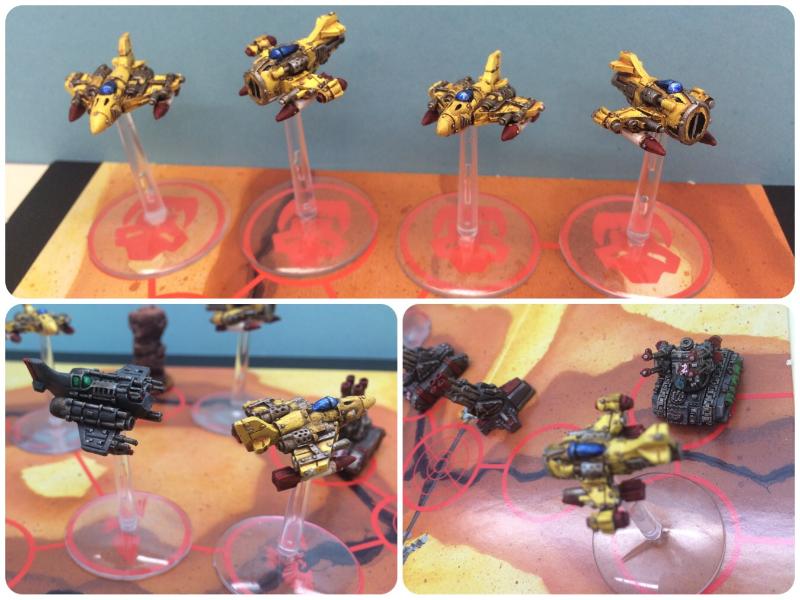 ++
However in My first game down the pub!
I noted that while Playing as the Orks is great fun blowing things up; I was a little disappointed as the imperial player, because most of your forces are represented by card tokens.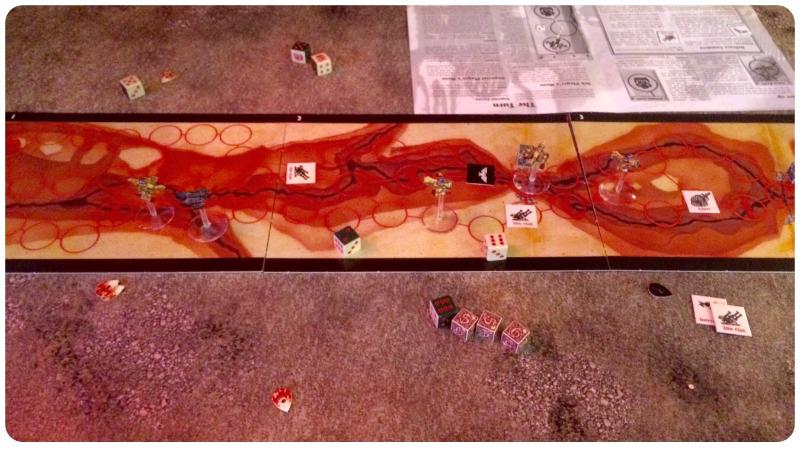 ++
So I decided to update the 2d chits to 3D miniatures too.
Some
WIP
++
The imperial player gets 6 tokens at random from 12 available.
Interceptors to hunt down the ork planes.
And a mighty Laser defence that can kill a Ork jet with one hit.
The local terrain itself forms part of the imperial defences; rock spires damage ork jets that try to fly past too fast.
Flak tanks hold strategic positions, their flak drive off the Orks and sometimes bring them down.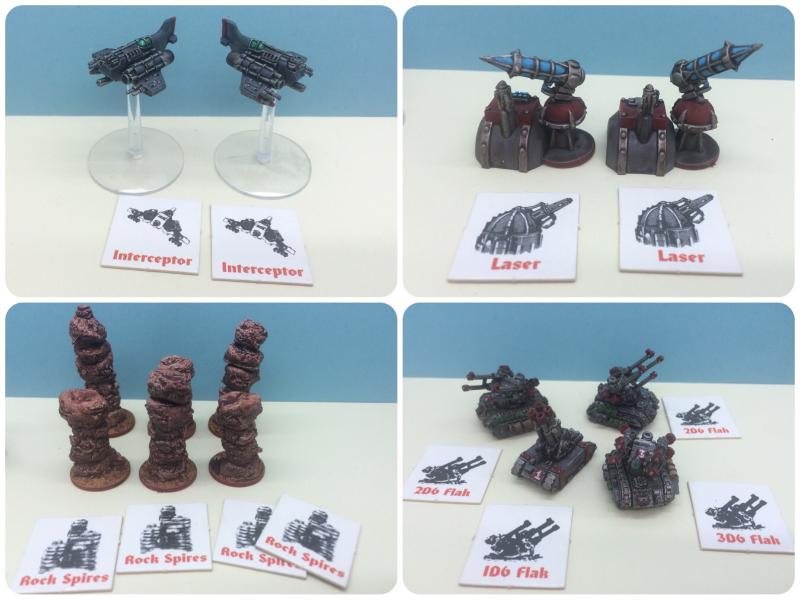 ++
Now I'm ready for some serious River Raids!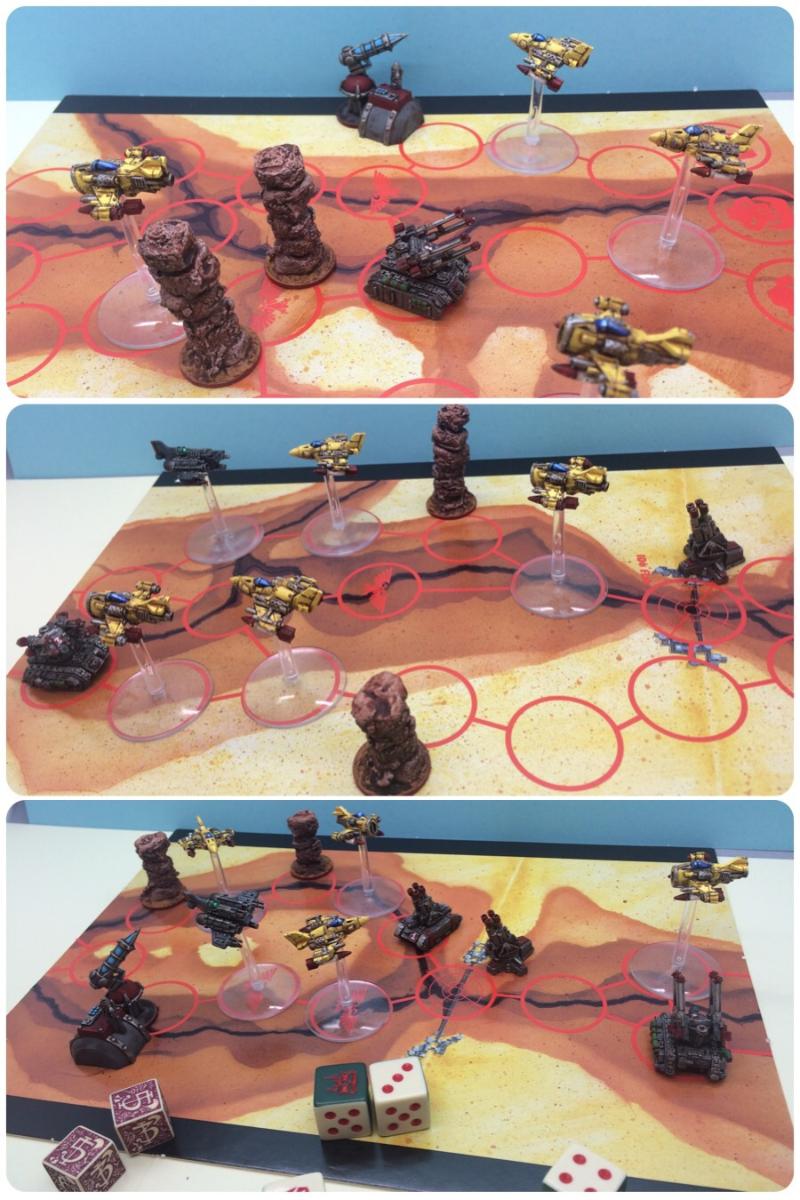 ++
I cut down a foam tray to fit the box so the miniatures are protected.
It's a great time filler, games lasting about 30mins.
I do recommend; if you can get a copy at a reasonable price you pick it up

Panic...