Some more updates (finally), I have started painting the flayed skin, color names listed are Vallejo game colors, easily googled for Citadel equivalents.
The greenstuff was first painted with white primer (the models were already black and lead belcher sprayed before applying greenstuff).
At first I tried 3 models with, in the listed order:
1:
Heavy Skintone
2:
Umber Wash
dark brown wash for recesses
3:
Parasite Brown
+
Glaze Medium
in 1:1 ratio (giving a warmer brown wash)
4:
Heavy Skintone
again for some edge-highlighting
5:
Bonewhite
drybrush
Resulting in this, so far: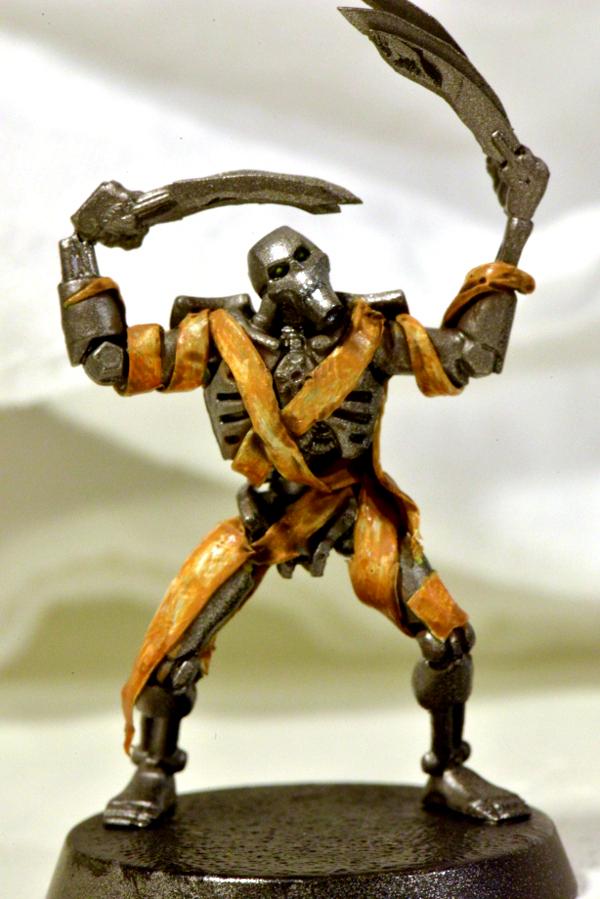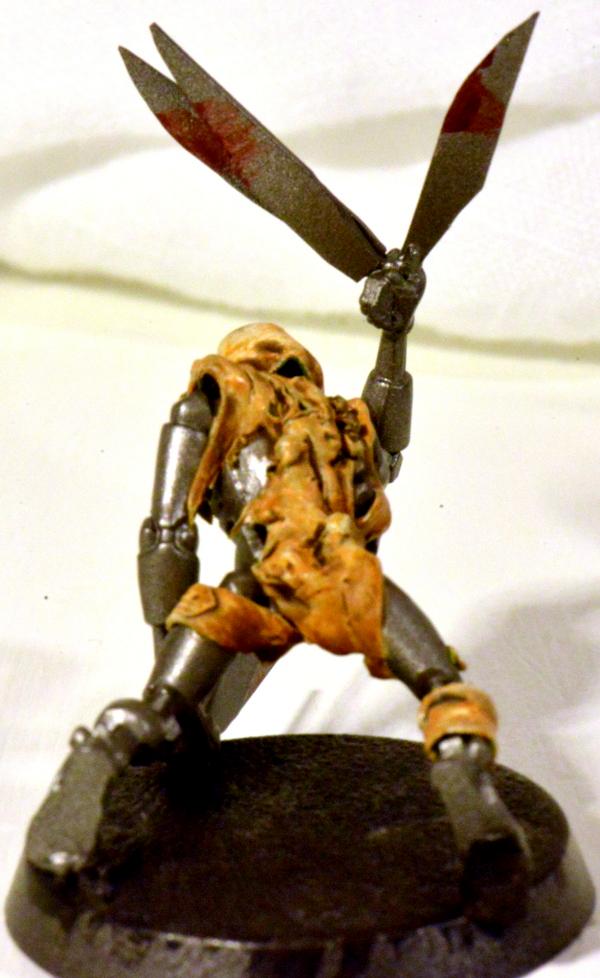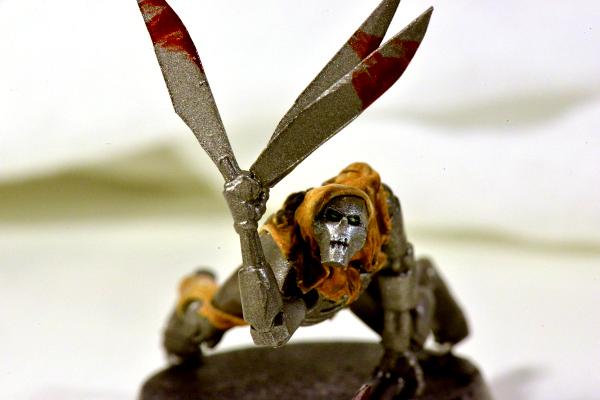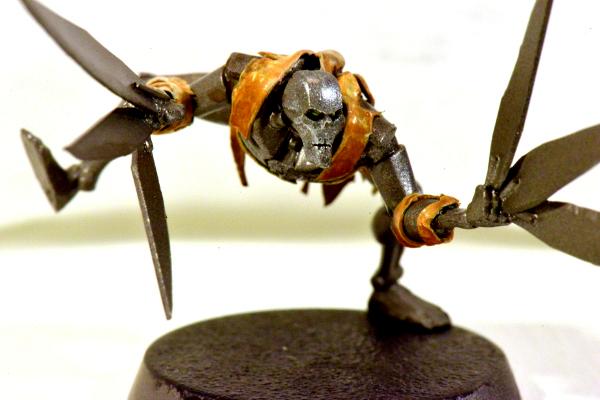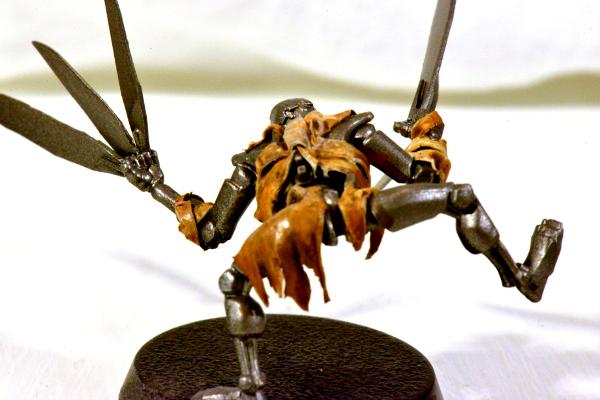 I am not entirely happy, the result looks a bit too leathery. I have not added blood effects to the models themselves, except for some on a set of knives, which may help, but leather just isn't that scary.
Automatically Appended Next Post:
To give something that looked more fresher from the slaughter house, I tried a pinker skin tone,
Pale Flesh
, it looks like this: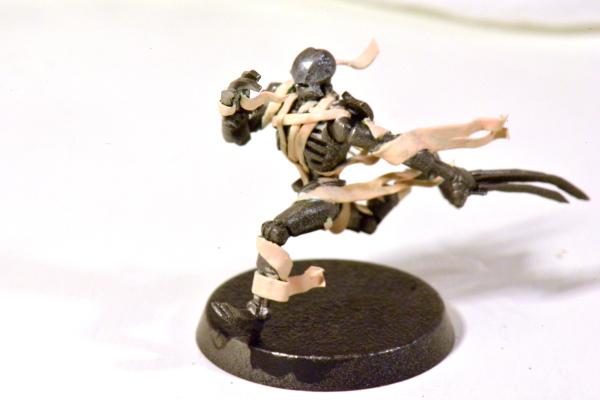 The idea then was to be a lot more careful with the washes, and add blood to most of the edges of the skin, as if it would be oozing after being cut, and went perhaps a little over board on the Hamlet model: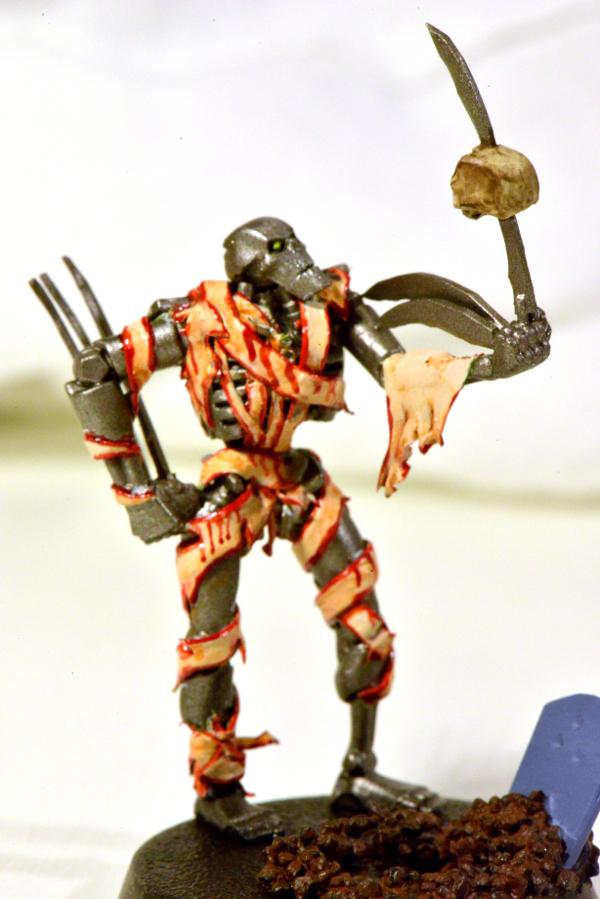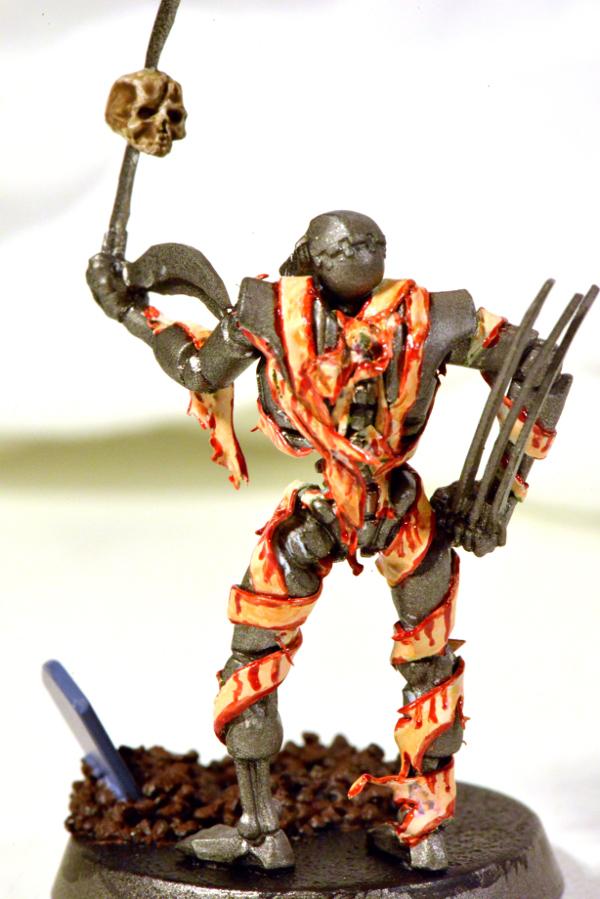 Also the grey color of the tomb stone is way to blue. Will need a do-over. I am not entirely sure what I feel about this. Perhaps some more carefully shaded areas to add some more contrast. It's a bit flat.
Automatically Appended Next Post:
For the next variation I'm mixing
Pale Flesh
and
Heavy Skintone
half and half, the first attempt looks like this: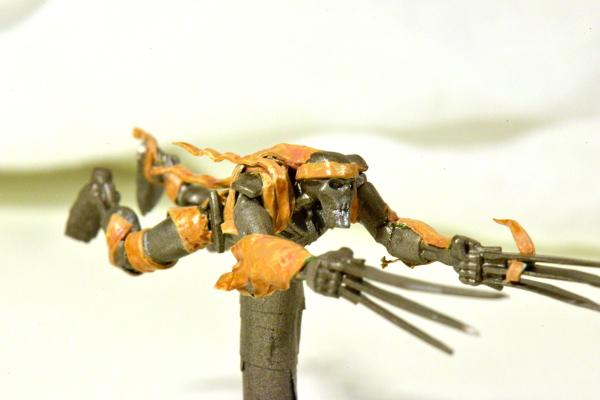 Some careful shading has been applied, using
Glaze Medium
and
Parasite Brown
, same as described i n the first paint post.
I'm a bit happier with this. (The grey post is just a skimmer stand that has been taped over to protect it during painting).
I plan to do bloodsplatter by toothbrush too, should be a lot more subtle but perhaps just as scary.